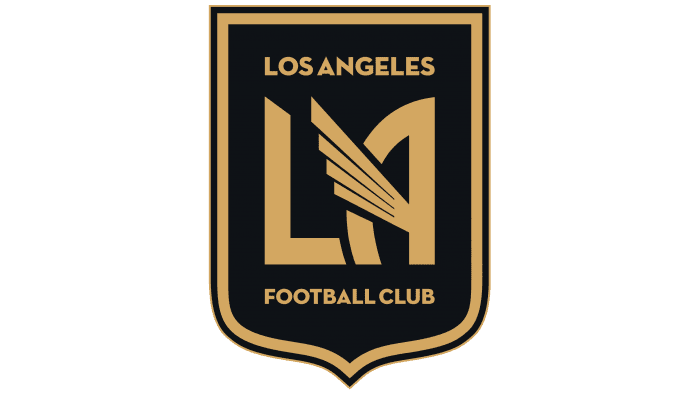 Los Angeles FC (LAFC) Logo PNG
Los Angeles FC (LAFC): Brand overview
| | |
| --- | --- |
| Founded: | October 30, 2014 |
| Founder: | Brandon Beck, Larry Berg, Bennett Rosenthal |
| Headquarters: | Los Angeles, California, U.S. |
| Website: | lafc.com |
| Logo downloads: | |
Los Angeles FC is a professional soccer club that competes in the Western Conference of Major League Soccer. Its history dates back to October 20, 2014, when MLS dissolved Chivas USA and awarded a new expansion team to Los Angeles.
The team joined the League under the condition of constructing a new stadium, which was planned to be completed by 2017. Unfortunately, due to unforeseen circumstances, the opening of the soccer-specific Banc of California Stadium happened only a year later, delaying the club's debut as MLS member to 2018. The investors paid $110 mln entry fee to MLS.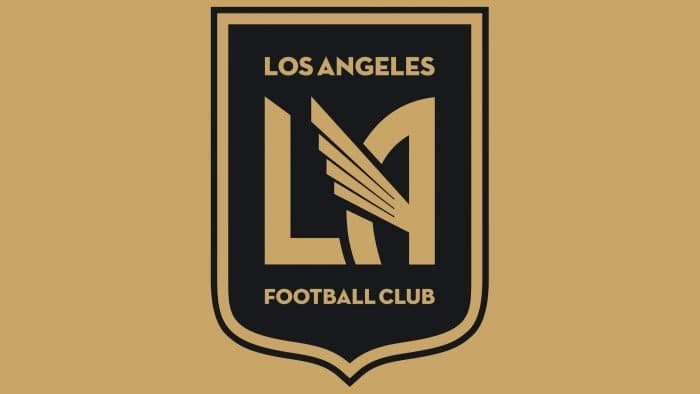 Until September 15, 2015 "Los Angeles FC" name was used as a temporary one. After consulting with the fans, the team's principal owner Henry Nguyen announced that Los Angeles Football Club would be the official team name. The club's colors and logo were unveiled on January 7, 2016. The official color scheme includes black and gold, with red and gray employed as accent colors. The Los Angeles FC logo features these colors as well. According to the LAFC concept, gold color stands for LA's success, glamour, and urbanism, while black signifies strength and triumph.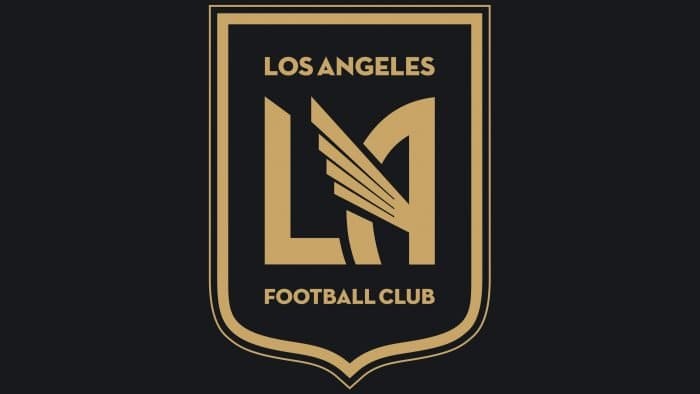 A group of 26 investors owns the franchise. Peter Guber, Tom Penn, Henry Nguyen, Ruben Gnanalingam, Vincent Tan, Brandon Beck, Larry Berg, and Bennett Rosenthal hold larger shares.
Meaning and History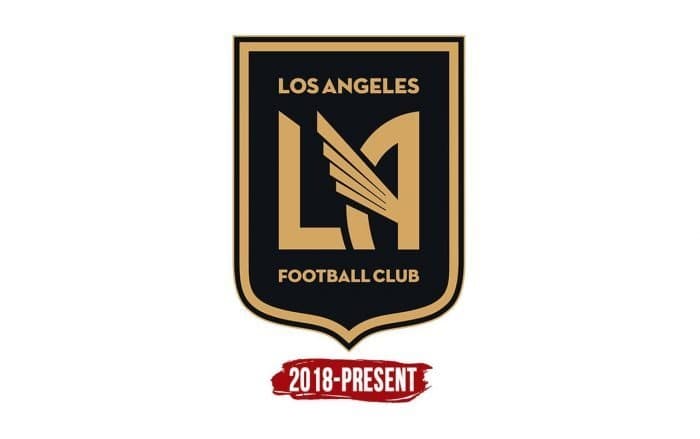 The original LAFC logo was designed by Matthew Wolff and Tue Nguyen, together with Thai Nguyen, a co-founder of Spark International. They were tasked to create an identity to stand out from the franchise in Major League Soccer and LA's existing sports market. The logo was unveiled on January 7, 2016, at Union Station. The team has used this logo since the inaugural game.
2018 – today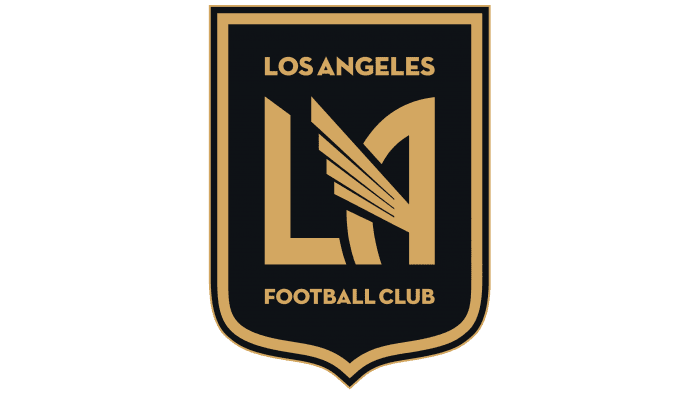 The LAFC logo is a quadrangular heraldic shield with a pointed base. Its shape is derived from the Seal of the City of Los Angeles. Three contours of diverse widths outline the shield. The focal point of the logo is a stylized monogram "LA," placed inside the shield. It is an official and universally known abbreviation for the name of the city. Letter "A" is trimmed with a four-feathered wing. It is an homage to the City of Angels, the Los Angeles Aztecs emblem, and the city's Aztec and Mexican heritage.
The "Los Angeles" and "Football Club" wordmarks are located on the top and bottom of the logo. The wordmarks are set in Neutraface, an elegant and versatile Art Deco-inspired typeface based on the signage of architect Richard Neutra. The Los Angeles FC logo is designed in black used as the main background, and gold exploited for contrasting elements.
Font and Colors of the Emblem
Los Angeles FC (LAFC) color codes
Gold

Hex color:
#c39e6d
RGB:
195 158 109
CMYK:
0 19 44 24
Pantone:
PMS 721 C
Black

Hex color:
#000000
RGB:
0 0 0
CMYK:
0 0 0 100
Pantone:
PMS Process Black C