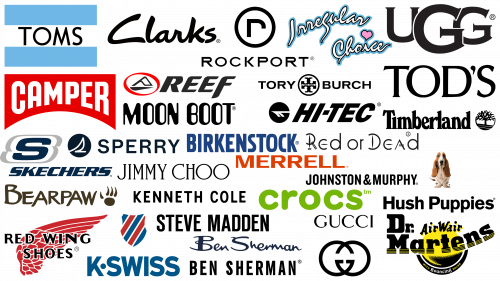 Footwear, an essential part of human attire, has evolved over the centuries, with brands leaving an indelible mark on the world of fashion and culture. While one might not be overly passionate about shoes, it's hard not to instantly recognize a few renowned footwear brand emblems and monikers.
The vast universe of footwear brands presents many choices to consumers, from the unmistakable and iconic Dr. Martens to the chic designs of Steve Madden. But beyond the immediate appeal of a shoe's design, there's an underlying narrative, an essence that resonates with the brand's core audience.
The power of branding in the footwear industry is palpable. Companies in this space prioritize their emblematic identity, brand character, and overarching ethos to forge a deep connection with their demographic. As the dynamics of consumer preferences shift in the modern era, it's not just about the shoe's aesthetic or comfort. Instead, the story, values, and trust associated with the brand play pivotal roles in influencing purchase decisions.
Attention will be focused on the emblems and names of shoe brands that have successfully built a global consumer base.
TOP Shoe Brand Logos and Names
In the bustling world of footwear, its immediate connection with its customers sets a brand apart from countless others. This connection is often powered by a distinctive logo or a resonating brand name that strikes a chord upon a single glance. As time progresses, these footwear brands transcend beyond being recognized for their designs. They morph into entities with personalities, crafting their narratives and drawing consumers into their tales.
When choosing footwear, it's not just about the external appeal or the physical design; a deeper psychological element is at play. Every shoe tells a story, and it's this story that often influences purchasing decisions. For instance, selecting a pair from Toms isn't merely about owning a shoe; it evokes a spirit of generosity and philanthropy. This emanates from the brand's dedication to giving back. Donning a pair of Jimmy Choo shoes isn't just about luxury. It's an immersion into an elite world, a brush with fame and glamour, reminiscent of spotlight moments in Hollywood.
In the world of footwear, it's not just the product that matters. The brand's ethos, its story, and the emotions it evokes play a crucial role in influencing consumer preferences.
Bearpaw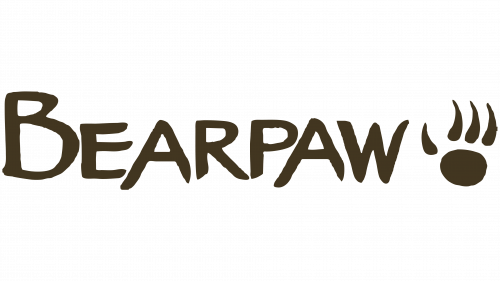 Internationally recognized, Bearpaw stands as a distinctive name in the American fashion industry, especially noted for catering to the younger demographic. Its extensive product range covers apparel, footwear, and diverse accessories. A significant move in its expansion was in 2018, when it brought Flip Flop Shoes, formerly under the umbrella of Cherokee, into its fold.
Bearpaw's commitment to ethical production is evident in its choice to produce vegan-made boots, which sets it apart and appeals to a conscious market segment. Sheepskin boots and hiking boots hold a special place among its flagship offerings. These products encapsulate the brand's essence, resonating with a love for the outdoors and adventure. The Bearpaw logo, which complements the products, captures the spirit of the wilderness. The design showcases a simplistic yet striking bear's paw illustration paired with a bespoke font rendered in capital letters, giving it a modern yet rustic appeal.
Ben Sherman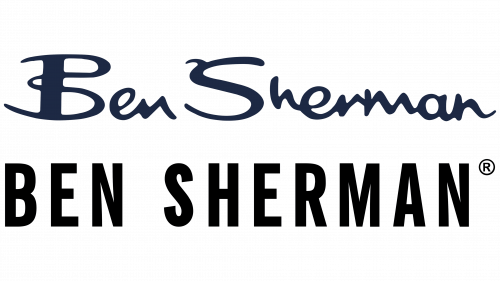 In men's fashion, Ben Sherman has carved a distinct niche for itself. Although notably recognized for its footwear, its expertise isn't confined to just shoes. Their expansive collection embraces diverse clothing categories, and occasionally, one might even notice the Royal Air Force roundel embedded in their designs. This clever incorporation is a nod to the brand's ability to blend timeless symbols with today's fashion nuances. Casual wear remains the brand's forte among its myriad offerings, drawing a significant following.
A brand's identity often lies in its visual representation. The Ben Sherman logo, integral to its identity, has transformed to keep pace with contemporary aesthetics. There was a time when the logo bore a nostalgic charm, with its script-style wordmark that mirrored elegant handwritten fonts. In a bid to cater to the evolving preferences of today's consumer base, there was a shift. The updated Ben Sherman logo, while staying true to its brand's essence, now presents a refreshed look. Dominated by a bold, all-capital sans-serif font, it is a testament to the brand's adaptability and pulse on modern design trends.
Birkenstock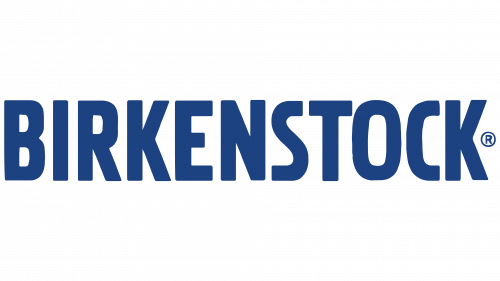 Birkenstock, a household name originating from Germany, has garnered international recognition and admiration. Globally acclaimed for its distinctively designed sandals, this brand stands out due to its commitment to foot comfort. What sets Birkenstocks apart is the intricate construction of their soles, which combine cork, layers of jute, and suede. This precise composition ensures the sole adapts to the foot's contour, promising unmatched comfort.
The Birkenstock logo is presented in a deep blue hue symbolizing the spirit of strength and reliability of the brand. This color choice instills feelings of trust and dependability in the observer. Incorporating the company's inception date within the logo is a testament to its enduring legacy and rich heritage, emphasizing its longstanding commitment to quality and innovation in footwear.
Camper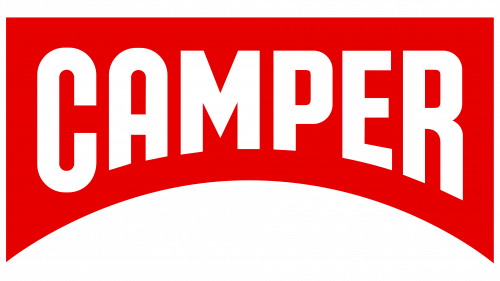 Based in Spain, Camper stands as a testament to a time-honored tradition fused with innovation in footwear. It was formally established in 1975, and the company's lineage delves deeper, returning to when sewing machines were first introduced on Spanish soil.
A closer look at the Camper emblem unravels layers of meaning. Dominated by boldness, it exudes an air of friendliness, inviting onlookers to experience the brand's unique offerings. The emblem's curved base, reminiscent of the horizon at sunrise, symbolizes fresh beginnings and rejuvenation. This could also be interpreted as ushering in a brand-new footwear design and comfort era. The flexibility inferred by the wordmark subtly hints at the comfort and adaptability of Camper's products. The design emphasizes aesthetics and the ease and relaxation one can expect when stepping into a pair of shoes from this renowned brand.
Clarks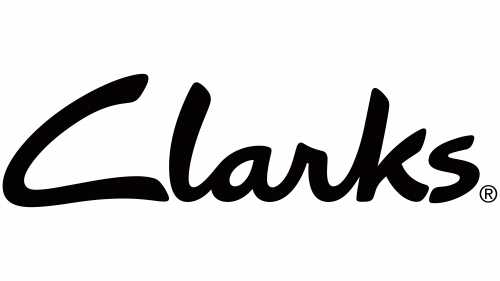 Hailing from the United Kingdom, Clarks emerges as a prominent figure in the footwear industry. With its inception in 1825, this heritage brand boasts longevity and a rich tapestry of craftsmanship and innovation. The magnitude of its global presence is evident, with over 1,400 dedicated brand outlets worldwide, supplemented by its products' availability through various other retail partners.
The logo of Clarks is a testament to understated sophistication. Its wordmark style, designed to emulate a personal signature, evokes a sense of authenticity and heritage. This design choice might be an ode to its illustrious founders, Cyrus Clark, and James Clark. The choice of a tranquil green hue further enhances the logo's appeal, invoking feelings of serenity and natural simplicity. Such design elements highlight the brand's commitment to timeless quality and deep-rooted connection to its origins.
Crocs
Crocs is a recognizable brand in the footwear industry, originating from the United States and known globally for its iconic foam clogs. This company has carved a niche for itself, particularly among the younger demographic, a testament to its dynamic branding strategy.
The logo for Crocs is emblematic of its target market. The use of lowercase sans-serif typography lends a casual, easy-going vibe. The vibrant shade of green emphasizes its fun and youthful nature, resonating with its primary audience. In some branding iterations, a crocodile emblem is incorporated, adding an element of playfulness and reinforcing the brand's name. This imagery enhances its appeal to younger consumers and strengthens the brand's overall identity.
Dr. Martens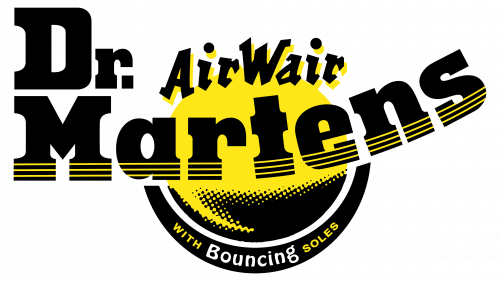 Recognized universally, Dr. Martens stands out as a hallmark in footwear, symbolizing both lasting resilience and unparalleled comfort. The distinctive yellow ball featured prominently in the brand's emblem, paired with the "AirWair" symbol, is a vivid reminder of the shoe's springy, innovative sole.
The meticulous design choices behind the Dr. Martens logo go beyond mere aesthetics. They aim to encapsulate the brand's essence: a fusion of suppleness and bounce that was once a rarity among high-caliber footwear. This commitment to quality and functionality is further reinforced by the bold, linear pattern beneath the "Martens" name, subtly echoing the distinctive tread commonly seen on the underside of the brand's footwear. Such thoughtful design elements reflect the brand's dedication to craftsmanship and intuitive understanding of its consumers' expectations.
Gucci

Renowned on a global scale, Gucci stands as a titan in fashion. This brand has earned accolades for its impeccable creation of attire and accessories that cater to both genders. Alongside its praised clothing lines, Gucci has also curated an expansive footwear collection, many of which are accentuated by the unmistakable Gucci emblem.
The brand's distinct identity shines through its logo. The design, an elegant interplay of a minimalist wordmark crafted in a sophisticated serif typeface, is accompanied by a unique emblem that depicts dual G's, seemingly in a dance, mirroring, and intertwining. This intricate design of the Gucci logo, combined with the brand's overarching aesthetic, reinforces Gucci's long-standing association with the pinnacle of luxury and refinement in the fashion industry.
Hi-Tec

Hi-Tec Sports, commonly recognized as Hi-Tec, stands out in the global footwear market with its unwavering focus on crafting robust footwear perfectly suited for mountain enthusiasts and those inclined towards outdoor escapades. One of the remarkable achievements that propelled Hi-Tec to the forefront of the footwear industry was its innovation in introducing the first lightweight hiking boot. This pioneering step instrumentalized the brand's accelerated success across the United States, setting it apart from its contemporaries.
Hi-Tec has established a significant footprint globally, marking its presence in multiple countries. This widespread reach is a testament to the brand's immense popularity and the trust it has garnered. The Hi-Tec emblem, reflecting the brand's spirit, is a distinctive mark of quality. Designed with a bold sans-serif typeface rendered in an elegant shade of grey, it embodies the brand's commitment to durability, strength, and unparalleled craftsmanship.
Hush Puppies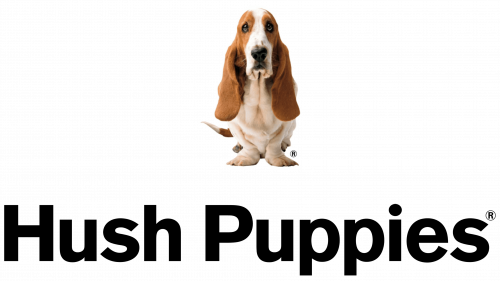 The globally recognized Hush Puppies logo prominently features the adorable mascot, which people from all walks of life beloved. As a brand, Hush Puppies offers a diverse collection of casual footwear tailored to cater to every gender and age group, ensuring that comfort is accessible to all.
The essence of Hush Puppies' branding strategy is encapsulated in its logo design. Its emblem seamlessly melds a heartwarming mascot with a crisp, sans-serif wordmark, underscoring its commitment to universal appeal. Through its iconic imagery, Hush Puppies portrays itself as a brand that resonates across demographics, bridging gaps and fostering a sense of inclusivity. This design harmony speaks to the brand's ethos: crafting footwear that serves as a universal touchpoint, resonating with diverse audiences and fostering widespread brand loyalty.
Irregular Choice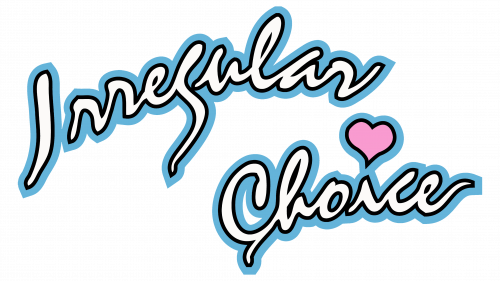 Marking its presence in footwear with a distinct flair, Irregular Choice has carved a niche for itself since its inception in 1999. Dan Sullivan, the visionary behind this brand, envisioned a departure from the then-pervasive monotony of British high-street fashion. The aim was clear: to introduce a breath of fresh air into an industry saturated with predictability.
Over the years, Irregular Choice has consistently rolled out footwear with unparalleled uniqueness. Every shoe reflects a fearless approach to design, capturing the essence of those who dare to be different. This characteristic audacity is not just limited to their products; the Irregular Choice logo is a statement. With its unconventional wordmark in a 3D-style font, the logo easily conveys the brand's commitment to identity and creativity. This visual representation encapsulates the brand's mission and serves as a beacon for all who appreciate individuality in design.
Jimmy Choo

Hailing from the United Kingdom, Jimmy Choo has rapidly risen to prominence as a stalwart in the luxury fashion arena. While its footprint is most notable in the luxury footwear sector, the brand's expertise isn't limited there. It also delves into crafting exquisite fragrances and meticulously designed accessories, encompassing a holistic fashion experience for its clientele.
Despite its profound influence and global recognition, what might astonish many is the brand's relatively recent inception in 1996. This underlines its meteoric rise and the indelible mark it has made in such a short span.
The Jimmy Choo emblem encapsulates the brand's essence in its entirety. It radiates an air of enduring grace and cultivated style. The wordmark is strikingly prominent with its deliberate focus on the brand's name. Its design, characterized by a refined serif typeface with delicately crafted, narrow characters, mirrors the brand's commitment to finesse and luxury. Through this emblem, the brand communicates its legacy of offering unparalleled elegance to its discerning audience.
Johnston & Murphy

Johnston & Murphy, a premier name in American fashion, has carved a niche for itself on the global stage. Renowned for its unmatched leather creations and footwear, the brand's reputation for excellence is undeniable. Its lineage can be traced back to the illustrious William J. Dudley shoe brand, established in the heart of the 19th century.
The Johnston & Murphy logo represents the brand's elegance and seasoned demeanor. While the bold capital lettering gives the design an extended appearance, the deeper essence captured by the logo symbolizes a rich heritage intertwined with unwavering dependability. Such an emblematic representation is symbolic of a brand that has continually set benchmarks in the upscale footwear sector.
Kenneth Cole

Under the banner of Kenneth Cole Productions, Kenneth Cole stands as a beacon in the fashion industry, renowned for its expansive footwear collection. Beyond shoes, the brand also ventures into various accessories and clothing pieces, catering to diverse tastes. There's no denying that the company's core passion is rooted deeply in the art of shoe-making.
The Kenneth Cole emblem is pivotal in communicating the brand's ethos. The brand has taken cues from several iconic shoe designers when devising its branding strategy. The Kenneth Cole logo's bold sans-serif typeface encapsulates simplicity yet exudes authority. This minimalistic design approach might seem understated, but therein lies its strength. It conveys a sense of enduring elegance, reflecting the brand's aspiration to remain timeless in a constantly evolving fashion world.
K-Swiss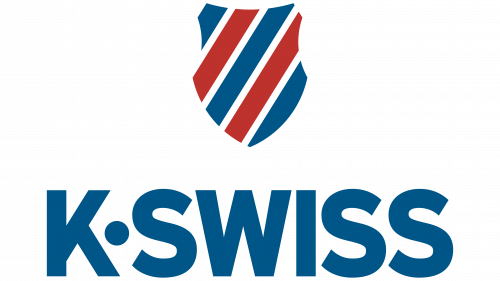 Originating as a sports shoe manufacturer focusing on tennis shoes and other featherlight footwear options, K-Swiss has successfully marked its presence on a global scale. This renowned sportswear and footwear brand now operates under the umbrella of the expansive Xtep organization.
K-Swiss's logo resonates with strength and dominance. The emblematic shield-like design, painted in patriotic red, white, and blue hues, speaks to the brand's heritage and pride. Complementing this emblem is the brand name presented in a minimalist, sans-serif typography, with all letters capitalized, emphasizing clarity and boldness. This combination effectively portrays the brand's commitment to quality, performance, and tradition.
Merrell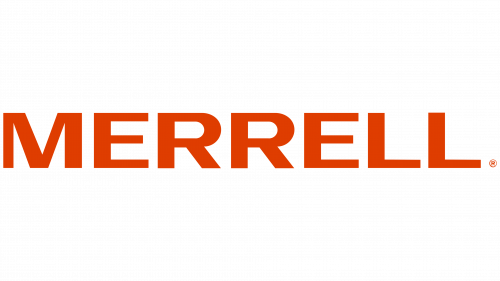 In 1981, Clark Matis, John Schweizer, and Randy Merrell came together to establish what would soon become a globally recognized brand – Merrell. From its inception, the brand has been synonymous with the spirit of outdoor exploration and the thrill of hiking. Over the years, Merrell has expanded its product range to include athletic shoes, versatile sandals, and some of the most renowned hiking boots that adventurers across the globe have sought.
Merrell's branding isn't just about the products but the experience and the journey. Among the numerous footwear brands, Merrell's emblem stands out distinctly. This distinction is not solely due to its design but the emotions it evokes. The bold orange hue chosen for its wordmark isn't just a color; it symbolizes the rush of adrenaline, the excitement of discovery, and the heart-pounding moments of an outdoor adventure. This strategic branding choice has ensured that whenever outdoor enthusiasts see the Merrell logo, they instantly connect it with quality, durability, and the promise of an unparalleled adventure. As the brand marches, it continues to embody a passion for the outdoors and inspire many to embark on their adventures.
Moon Boot

Moon Boot, originating from Italy, occupies a distinctive space in the footwear market. Specializing in crafting a unique shoe style, the brand challenges conventional design aesthetics. The "Icon" moon boot, characterized by its significant volume, is a bold counterpoint to contemporary ski shoes, ensuring wearers stand out confidently.
Reflecting its standout designs, the Moon Boot Company logo perfectly encapsulates the brand's character. Its bespoke typography exudes a playful, bubbly vibe complemented by a cosmic and forward-thinking allure. This dynamic blend mirrors the brand's commitment to pioneering design and its unabashed embrace of the unconventional.
Red or Dead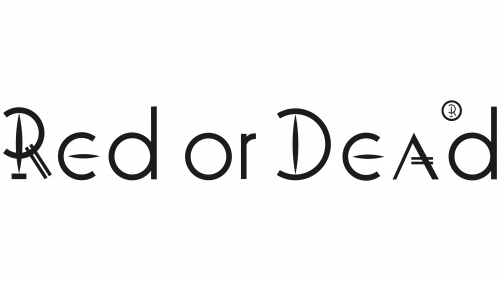 Hailing from London's vibrant fashion scene in 1982, Red or Dead was the brainchild of the creative duo Wayne and Gerardine Hemingway. Initially sprouting from a modest stall in the bustling Camden Market, the brand has since evolved to become a renowned name in fashion. With its offerings spanning diverse products such as avant-garde shoes, eyewear, timepieces, and bags, Red or Dead has become synonymous with unconventional style choices.
The Red or Dead logo is artfully crafted to reflect the brand's whimsical and distinct identity. It features a mix of upper and lower-case letters arranged unpredictably, encapsulating the brand's offbeat approach to design. This innovative typeface echoes the company's dedication to creating playful yet captivating designs, further solidifying its place in the eclectic fashion world.
Red Wing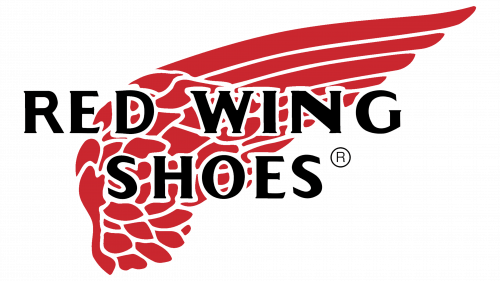 With its roots firmly planted in Minnesota, Red Wing Shoes has become a premier boot manufacturer globally. Drawing inspiration from its namesake location, the company swiftly made its mark in the footwear industry. Within a decade of its foundation, it was evident that the brand had struck a chord with its audience, churning out over 200,000 pairs annually, a testament to its quality and design appeal.
The emblem of Red Wing Shoes is a masterclass in design symbolism. Central to this logo is the red wing, elegantly positioned in the background. This isn't just an aesthetic choice; it's brimming with meaning. It evokes notions of rapidity, agility, and adaptability. Just as a bird's wing allows it to glide seamlessly through the air, the boots produced by Red Wing Shoes are crafted for comfort, enabling wearers to move effortlessly through their day.
This clever intertwining of brand name and logo serves a dual purpose. Not only does it offer a visual treat, but it also encapsulates the brand's commitment to producing top-tier, agile footwear.
Reef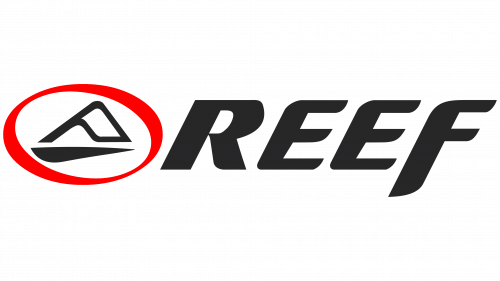 Originating as a frontrunner in the global sandals market, Reef has carved its niche in crafting thong-style footwear. These shoes have found their loyal customer base among those who frequent the beach or indulge in surfing. With a reputation built on quality and design, Reef stands tall as one of the top names in "active sandals."
The Reef logo, in its design, subtly embraces the brand's close association with the surf culture. Featuring a robust sans-serif typeface, it leans slightly to the right, hinting at movement and dynamism. Accompanying the wordmark, an emblem reminiscent of ocean waves, reinforces the brand's beach-inspired ethos, capturing the essence of the coastal lifestyle that Reef champions.
Rockport

Emerging from the United States, Rockport is a distinguished shoe manufacturer overseeing numerous sub-brands, notably Aravon and Dunham. Their portfolio boasts an extensive variety of shoe designs, emphasizing both walking and comfort-centric footwear.
The vibrancy of Rockport's logo can be attributed to its striking combination of orange and white hues. The choice of orange radiates a sense of innovation and spirited adventure. Paired with the bold, uppercase typography representing the brand's name, it signifies a dependable and steadfast brand identity. Further enriching the brand's message, Rockport incorporates the phrase "The differences inside" into its logo, hinting at the unique attributes and craftsmanship that distinguish its products from others in the market.
Skechers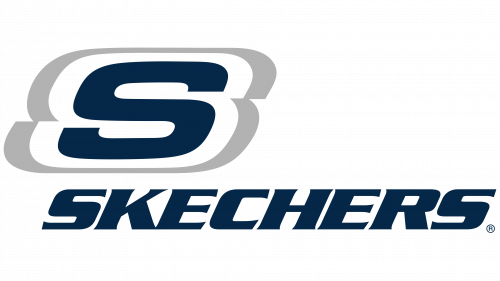 Originating in the U.S. in 1992, Skechers has carved a name for itself in the global footwear arena. In just a few decades, it has climbed the ranks to become the third dominant athletic footwear brand on American soil. While best known for its sporty designs, the brand doesn't limit itself. A diversified portfolio ensures that adults find casual, performance-based footwear tailored to various occasions.
The Skechers emblem offers insight into the brand's identity. It radiates confidence through a robust wordmark, with the capital "S" proudly positioned overhead. This prominent "S" reinforces the brand's name and showcases a dynamic, energetic vibe synonymous with the brand's ethos. Further accentuating its brand message is the logo's slight inclination towards the right. This isn't mere design whimsy. It visually represents the company's relentless pursuit of innovation and commitment to staying ahead in the footwear industry. The subtle tilt indicates the brand's ambition, emphasizing progress, evolution, and an unyielding drive for excellence.
Sperry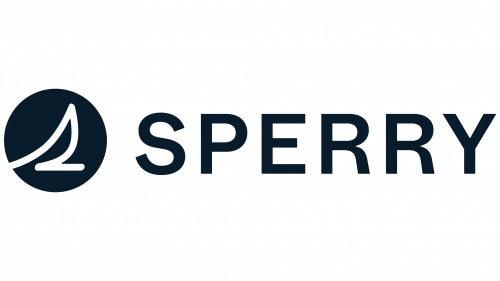 Established in 1935, Sperry, often referred to as Sperry Top-Sider emerged from the vision of an intrepid explorer with a deep affinity for the sea. The essence of this maritime passion is seamlessly woven into the company's identity, evident in its striking logo design and innovative branding approach.
The brand's hallmark contribution to the world of footwear was the revolutionary boat shoe, a design that remains iconic to this day. The silhouette of this very innovation is intricately incorporated into the brand's emblem, reminiscent of the contours of a boat. Further enhancing its corporate identity, Sperry's logo showcases assertive sans-serif typography. This choice in typeface effortlessly imparts a sense of contemporary style while maintaining an air of laid-back sophistication. The brand narrates a tale of maritime heritage interlaced with modern design sensibilities through these design elements.
Steve Madden

Originating from the vibrant city of New York, Steve Madden has firmly established itself as a frontrunner in the fashion world. This brand doesn't just stop at shoes; it offers a diverse range of fashion accessories for men, women, and children. Under the vast umbrella of Steve Madden, several sub-brands exist, each with its unique flair. Notable among these are Report, Wild Pair, and Mad Love, each carving out its niche in the competitive fashion market.
At the heart of Steve Madden's branding lies its emblem, a testament to minimalism's power. Unlike other brands that opt for elaborate designs, Steve Madden's logo is defined by its simplicity. The design emphasizes the brand's name, letting it speak volumes about its ethos and identity. By employing a bold sans-serif font, the brand exudes confidence and sturdiness, characteristics often sought after in fashion products.
This understated approach to branding showcases how sometimes, less truly is more. Using simple typography, Steve Madden communicates a modern yet timeless appeal, making it a favorite among fashion enthusiasts worldwide.
Timberland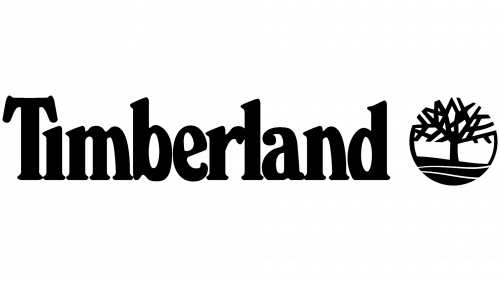 Originating in the United States, Timberland has firmly established itself as a go-to brand for those keen on rugged outdoor footwear. With a reputation for producing durable boots, it has garnered a significant following, many of whom affectionately dub their shoes "Timbs."
Glancing at Timberland's emblem immediately brings visions of untamed wilderness and nature's grandeur. The robustness of the typeface in the logo could be likened to the sturdiness of tall trees, standing resilient against the test of time and elements. The emblem accompanying the wordmark further reinforces this connection to nature and adventure. Together, they encapsulate the brand's commitment to producing stylish and ruggedly dependable footwear for any outdoor escapade.
Tod's

Tod's, synonymous with "Tod's Group," epitomizes Italian craftsmanship, particularly in luxury footwear and premium leather products. With its roots tracing over a century, the brand's emblem has carved a niche, becoming a globally admired symbol in the footwear industry.
Though understated, the logo of Tod's exudes an aura of elegance and gravitas. The prominent serif typography underlines the brand's refined aesthetic and commitment to excellence. The meticulous alignment and balance of each letter in the logo reflect the brand's dedication to perfection and attention to detail. This symbolic design successfully encapsulates the legacy and prestige of the brand, making it a beacon of sophistication in the luxury market.
TOMS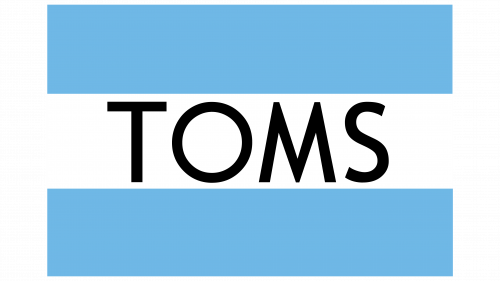 TOMS has established its reputation as a brand that embodies thoughtfulness and sustainability on a global scale. Since its inception in 2006, TOMS has expanded its offerings beyond shoes to include apparel, eyewear, and handbags. However, it isn't just the products that set TOMS apart from other brands; it's the company's dedication to making a positive impact.
The TOMS emblem stands out with its simple yet memorable design. Its blue and white stripes convey a sense of warmth and accessibility. The logo exudes a modern look combined with a contemporary sans serif font. In certain iterations of the emblem, the company includes its iconic promise, "One for One." This phrase encapsulates TOMS' mission of donating shoes for each pair sold, emphasizing its dedication to global philanthropy.
Tory Burch

In 2004, the fashion industry witnessed the rise of a new significant player: Tory Burch. Quickly gaining recognition for its extensive footwear collection, this brand, inspired and named after its innovative founder, set out to redefine footwear for contemporary shoppers. Offering an array of designs to suit varied preferences, Tory Burch ensures that every individual finds a pair that resonates with their style.
Central to its branding is the footwear and the symbolic representation showcasing the brand's essence. The Tory Burch logo is a harmonious blend of a chic wordmark and a distinct emblem accentuating the brand's upscale and refined demeanor. Delving deeper into the logo's design elements, one can appreciate the creativity behind the emblem, which is an intricate configuration of "Ts." This design choice goes beyond aesthetics; it reflects the brand's commitment to intertwining quality, style, and innovation. As Tory Burch strides in fashion, it exemplifies elegance and innovation, setting benchmarks for others to follow.
UGG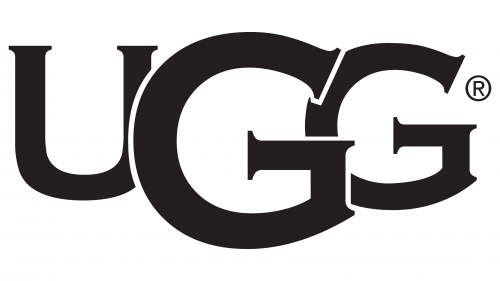 UGG, frequently linked with UGG Australia, has achieved significant global recognition, especially among enthusiasts of cozy footwear. Over the past several decades, its emblematic brand image has reached many corners of the world. Originating from the United States, this footwear magnate operates under the umbrella of Deckers Brands and boasts an impressive footprint in over 130 nations.
The UGG emblem embodies the brand's daring spirit and avant-garde approach to design. It exudes a rich legacy by using pronounced capital letters styled in an elegant serif typeface. Simultaneously, this design choice ensures the brand retains a welcoming and inclusive appeal, resonating with diverse audiences worldwide. This juxtaposition between historical richness and contemporary inclusivity defines UGG's brand narrative, echoing its heritage and commitment to today's fashion-forward consumer.
Celebrating shoe brand symbols and logos
Many prominent shoe brands beckon consumers' attention worldwide in today's dynamic and ever-evolving footwear market. The spectrum is vast and diverse, from brands that radiate sheer uniqueness, such as Irregular Choice, to those with a purpose-driven approach, like Toms.
Each brand, in its own right, brings a distinct flavor of design and craftsmanship. However, it's not just about the shoes; it's about the essence and ethos behind every pair. The brand identity, often encapsulated within their chosen logo design, offers insights into its core values and mission.
While one logo might hint at a brand's commitment to sustainability, another may underscore its dedication to avant-garde designs. Though seemingly simple, these emblems often tell a deeper story, encapsulating years of legacy, innovation, and brand philosophy. They serve as silent ambassadors, communicating the brand's promise and vision to its audience.