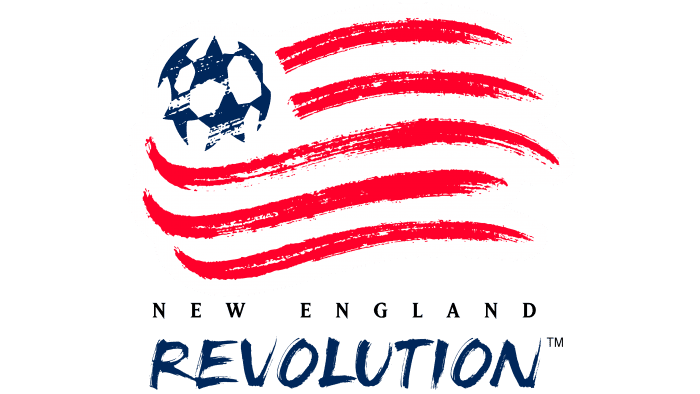 New England Revolution is an American professional soccer club based in the Greater Boston area that competes in Major League Soccer (MLS), in the Eastern Conference of the league. The club is owned by Robert Kraft, an investor who bought the MLS franchise in 1994. He registered it as LLC in 1995. It has housed within Kraft Sports Group, the corporate structure of a holding Kraft Group based in Massachusetts, since 1998.
It is one of the ten charter clubs of MLS, having competed in the league since its inaugural season of 1996. It's named after the American Revolution – colonial revolt of 1775-1783 when thirteen British colonies won their independence in the north-east USA.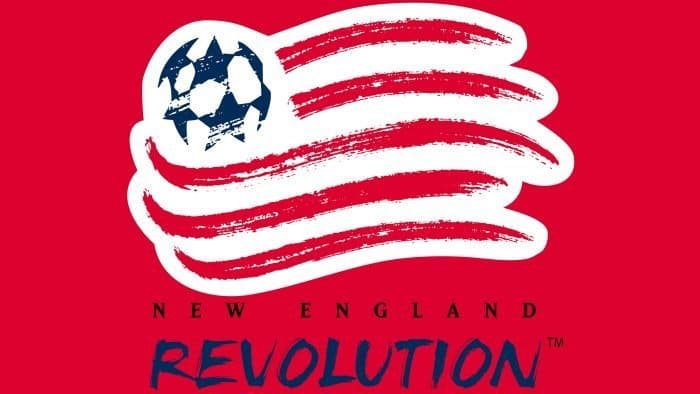 The logo of this club points to its territorial belonging. Emblem mirrors the flag of six states of New England: red cloth with the pine in the canton. Color scheme – a combination of blue, red and white – is reflected in the New England Revolution logo, it hasn't even changed since 1996.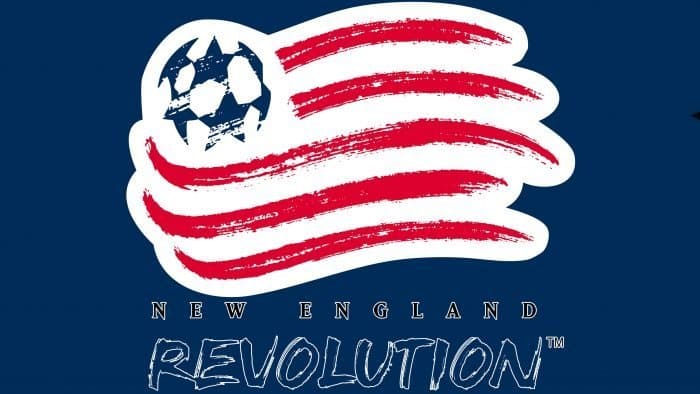 New England Revolution logo history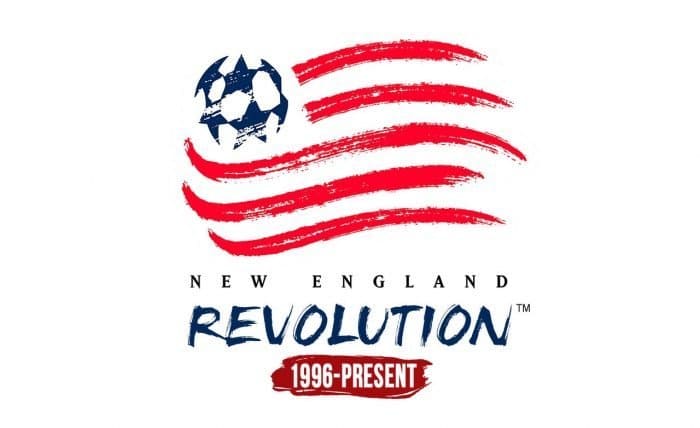 New England Revolution is the most conservative franchise of the debut lineup of Major League. It's the only one of ten charter clubs of MLS, which kept its original logo and never was rebranded.
1996 – present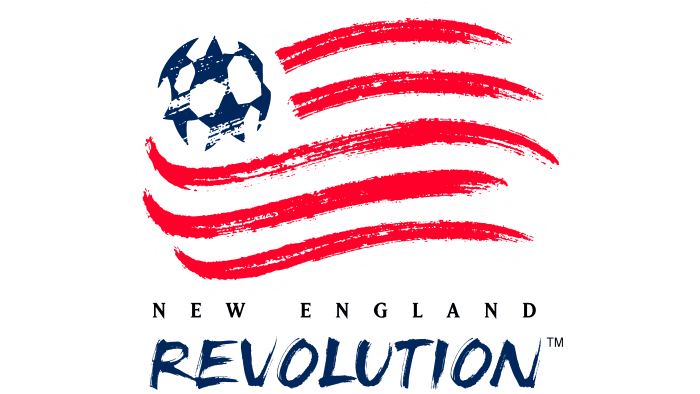 The original New England Revolution logo mirrors the 1994 FIFA World Cup logo. It depicts the simplified version of the USA flag with five red stripes, created with a paintbrush.
The upper left corner of the New England Revolution logo was based on the flag of the United States with six stars made into a soccer ball (similar to Adidas' ball for the UEFA Champions League). These stars represent six states of New England: Maine, Vermont, New Hampshire, Massachusetts, Rhode Island, and Connecticut.
There is a team nickname under the American flag. The first line is – "New England". Black uppercase letters have big pointed squiggles on top of the word "Revolution" in blue, designed in the same style as red stripes. Its font is handcrafted. All letters are uppercase. There's "TM" – a sign of registered trademark – above the letter "N" in the word "Revolution".