Ralph Lauren is a famous American company created in 1967. Previously, it specialized only in men's ties. Now it produces a huge assortment of goods, including clothes, shoes, perfumes, various accessories, furniture, and household utensils.
Meaning and History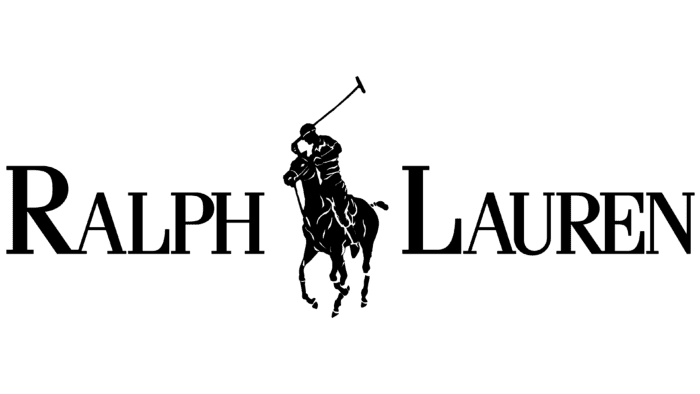 What is Ralph Lauren?

Ralph Lauren is a huge corporation that, in addition to clothes, accessories, and perfumes, produces furniture, jewelry, household utensils, dishes, and much more.
The logo, known as Polo Pony, has become one of the most recognizable in the fashion world. He adorns T-shirts, cocktail glasses, and Hollywood outfits. But in 1971, Ralph Lauren least wanted to please movie stars. The owner of the company created the logo to use it in advertising a charity event. The owner chose the picture quite by accident when he looked through the patterns of tie patterns. Seeing one of them, he immediately realized: this would make an excellent brand name.
A little later, in June, the owner of Lauren decided to embroider the logo on the cuffs of women's shirts. The eminent fashion designer perceived it as an exquisite decoration, along with jewelry. After long experiments with dimensions, he managed to create the final version of the emblem. And then he transferred the drawing to other things, including the cotton t-shirts of the flagship brand Polo Ralph Lauren.
Font and Color of the Emblem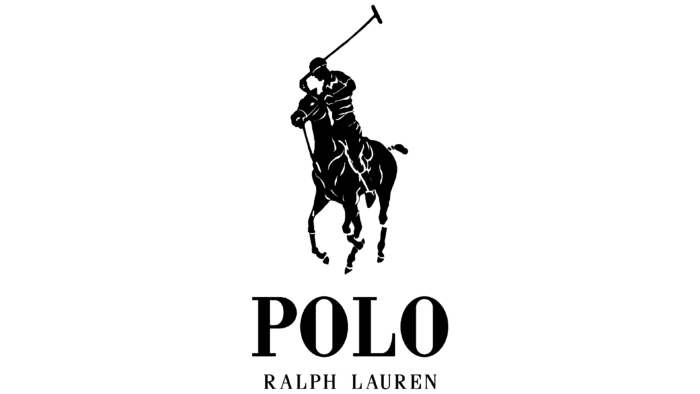 The trademark officially appeared in 1974: New Yorkers first saw it in the newspapers. Since then, it has not changed much, because the owner of the company considered the image symbolic. In his opinion, the polo player embodies the American style, sports spirit, high quality, sophisticated luxury, and concise elegance.
The rider sits on a running horse and holds a club in his right hand. This is a reflection of the dynamics and strength that are the key principles of the brand. Black and white colors emphasize classic simplicity. However, on clothes, the color of the logo often changes: the manufacturer adapts it to the main background, without violating the monochrome pattern.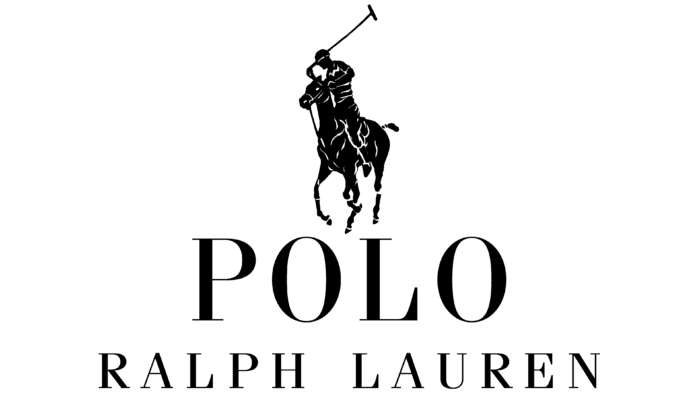 In some cases, the graphic image is supplemented with inscriptions, for example, the words "Ralph" (left) and "Lauren" (right). In this case, they are made in a custom font with long rectangular serifs and strokes of uneven thickness. All letters are uppercase, although the first "R" and "L" are much larger than the rest. Letter spacing is so narrow that characters merge.
The logo with the phrase "Polo Ralph Lauren" is also widely known. It was introduced in 1993 along with the Polo sports line. The developers wanted to focus on the classics, so the style of the inscription is close to Roman. The company did not change the font, giving preference to its proprietary typography.