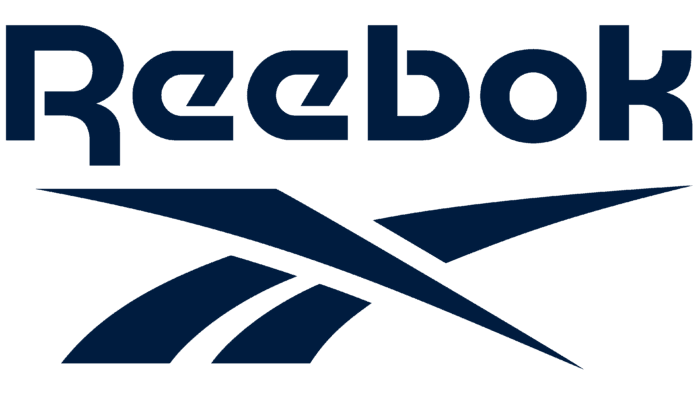 Reebok is an international brand of sports products, which since 2006, belongs to the German corporation Adidas. He appeared in 1895. He was known under various names: J. W. Foster & Co, J. W. Foster & Sons, Mercury Sports Footwear. Since 1958 it bears the name Reebok.
Meaning and History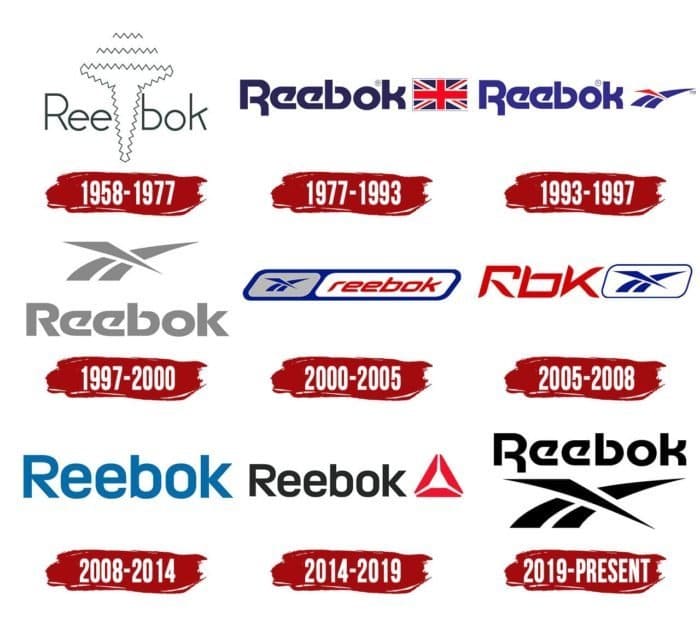 The brand logo has changed several times, reflecting changes in activities.
1958 – 1977
After the launch of the new Mercury shoe model in 1958, it was decided to rebrand – as the name of the company changed to "Mercury Sports Footwear." Unfortunately, this did not bring the desired results; therefore, only two years later, in 1960, the sons of Foster renamed the company "Reebok." It was not taken by chance – the word "rhebok," denoting an African antelope, a symbol of the speed of movement. In African, the name was spelled "reebok." This name has taken root and is still preserved.
1977 – 1993
In the mid-70s, the company decided to conquer the American market. For brand recognition, the company logo is changing. The emblem consists of the Reebok inscription, to create which the designers used the Motter Tektura font, to emphasize the uniqueness of the brand. Additionally, a flag of Great Britain appeared next to the inscription, which indicated the country where the brand was created.
1993 – 1997
In 1993 the emblem became with three stripes and with the inscription "Reebok.
1997 – 2000
The version of the 1997 emblem returned; only this time, the inscription is under the graphic symbol and applied in different color variations.
2000 – 2005
The rectangular emblem is divided into two parts. On the left – three blue lines, on the right – italic inscription "reebok," made in lowercase letters.
2005 – 2008
Designers made the red abbreviation "RBK" and the blue sign in a square frame. RBK is an abridged version of the full name Reebok.
2008 – 2014
Three stripes removed. They left only one inscription Reebok. Font lettering made more strict.
2014 – 2019
In 2014, a new delta-shaped sign was placed next to the word "Reebok."
2019 – Present
Back logo to the roots. The company returned the logo, first created in 1993. Throughout its history, the company has absorbed smaller companies, and Reebok has always kept a focus on technology. The direction of development that should be associated with a recognizable logo.
Symbol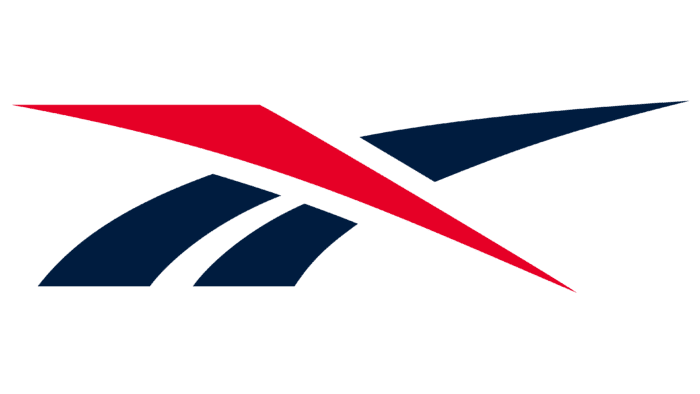 The company used three characters that were popular in different years. The first is the national flag of Great Britain because Reebok appeared in this country. The second is three tapering bands equivalent to the Adidas and Nike badges. The third is the Delta. It appeared in 2014 when the brand decided to change its focus on the CrossFit movement.
Emblem
Triangle Delta consists of three red trapezoids. They reflect social, mental, and physical transformation. The corporate symbol is complemented by the black word "Reebok," which is derived from the name of the African antelope in Afrikaans: "rhebok."