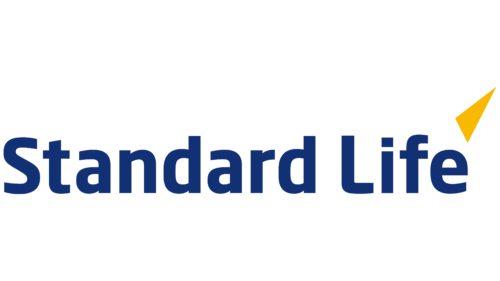 Standard Life Logo PNG
Standard Life logo is a minimalist emblem that communicates the British company's focused approach to life insurance, savings, and pensions. Almost the entire space is filled with the brand's name, painted in blue and primarily in a lowercase font without serifs. The letters are bold, made up of smoothly curved glyphs that appear almost hand-drawn. A yellow upward-pointing triangle is placed to the right above the letter "e."
This unembellished design speaks to the company's straightforwardness and emphasis on delivering core services effectively. Using blue as the primary color reinforces an image of trustworthiness and reliability. Blue is often associated with depth and stability, which are essential in the financial and insurance sectors.
The yellow triangle points upward, symbolizing growth and aspiration. This is no mere artistic choice; it echoes the firm's commitment to helping clients build financial security and stability. The sharp point of the triangle suggests precision, a vital attribute in financial planning and insurance matters.
The font, primarily lowercase, brings its own set of connotations. Lowercase letters are often perceived as more accessible and friendly, creating a more inviting image for the brand. The rounded shapes of the glyphs add to this approachability, while their bold weight anchors the design, ensuring it stands out and captures attention. These letters are free from serifs, which are little feet at the end of each letter. The absence of such frills on the font demonstrates a no-nonsense approach to business.
Even in its simplicity, the logo manages to represent the services that the company offers. Life insurance, savings, and pensions are serious financial matters requiring a straightforward but compassionate approach. The logo embodies these principles with its blend of calm blue, aspirational yellow, and robust typography.
The company's name stretches almost the entire length of the available space. This bold move conveys a sense of comprehensive coverage and inclusivity, symbolizing that the firm is all-encompassing in its offerings.
The Standard Life logo's minimalist design, color choice, and typography achieve a visual communication strategy that aligns closely with the brand's identity and mission. It serves as a succinct but potent summary of what the company stands for: trust, aspiration, and reliability in life insurance, savings, and pensions.
Standard Life: Brand overview
| | |
| --- | --- |
| Founded: | 1825 |
| Founder: | Phoenix Group |
| Headquarters: | Edinburgh, Scotland, U.K. |
| Website: | standardlife.co.uk |
Emerging from Edinburgh, Scotland, in 1825, Standard Life surfaced as one of the pioneering life assurance firms globally. During its inception, its services were aimed at catering to Scotland's burgeoning urban populace by offering life insurance to mitigate the expenses of burials.
In the 1880s, the firm's portfolio expanded to include asset management and pensions. An indicator of its prominence, Standard Life underwrote insurance for illustrious infrastructure endeavors, notably the Forth Bridge. By 1925, marking a century since its establishment, the company unveiled its signature headquarters on Lothian Road in Edinburgh, the Standard Life House. This move further solidified its standing as a credible financial pillar.
The post-war era was conducive to Standard Life's growth trajectory, as many Scots gravitated towards life insurance and pension schemes. This surge culminated in the 1960s, positioning Standard Life as the preeminent insurer in Scotland. 2006 was a significant turning point; Standard Life transitioned from a mutual company to a public entity, securing a spot on the London Stock Exchange.
Throughout the subsequent decade, while retaining its Edinburgh base, the company extended its footprint globally and delved deeper into asset management. However, 2018 ushered in a transformative phase when the Phoenix Group acquired Standard Life in a £3.2 billion deal, leading to Standard Life functioning as a Phoenix subsidiary yet preserving the iconic brand name.
Standard Life is committed to offering a diverse range of insurance, savings, and investment solutions in its current avatar. Catering to a clientele that spans the UK and Europe, it boasts a robust base of over 4.5 million patrons.
Meaning and History
1990s – 1992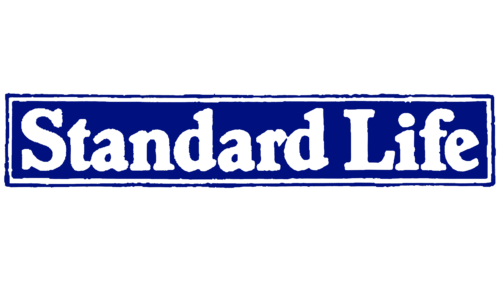 1992 – 2011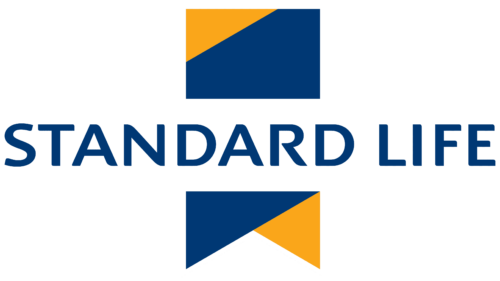 2011 – today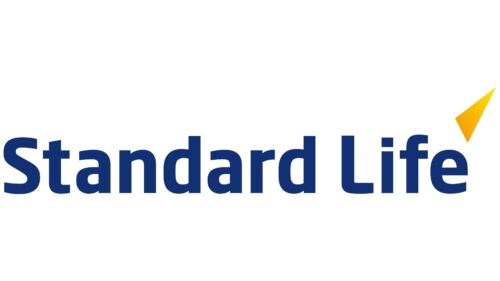 Standard Life color codes
Cool Black

Hex color:
#113174
RGB:
17 49 116
CMYK:
85 58 0 55
Pantone:
PMS 288 C
Selective Yellow

Hex color:
#f9b900
RGB:
249 185 0
CMYK:
0 26 100 2
Pantone:
PMS 7549 C