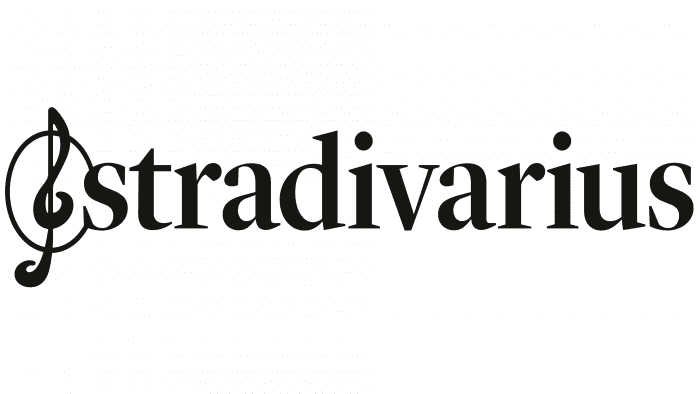 Stradivarius is a brand of fashionable women's and youth clothing. It is located in the city of Barcelona (Spain). It has existed since 1994. Since 1999 it belongs to the Inditex group and is a family business.
Meaning and History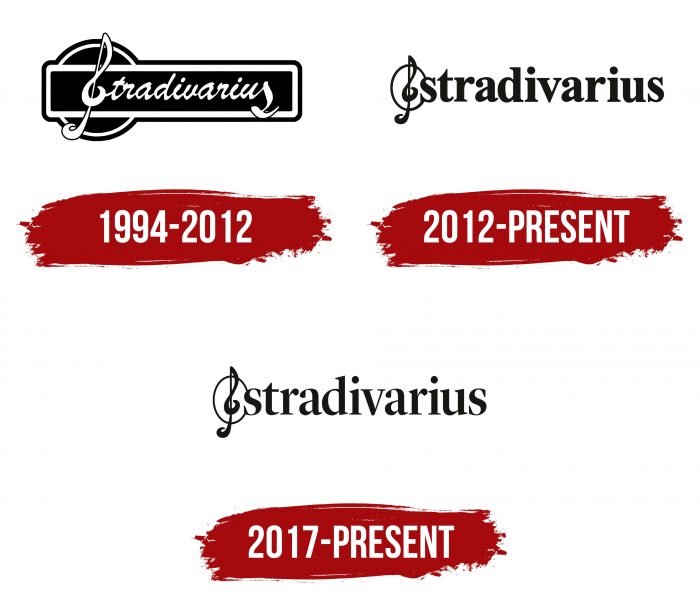 The brand was named in honor of the legendary Antonio Stradivari, a master of bowed instruments. His name is a sign of perfection in the music world, a mark of great taste and impeccability. The owners of the company transferred this symbolism to fashionable goods.
Since its inception, the brand has had several emblems. Each of them has a name and a treble clef at the beginning of a word. In one version, they are placed in a rectangular frame; in another, they are located on a white background; in the third, they are in italics.
1994 – 2012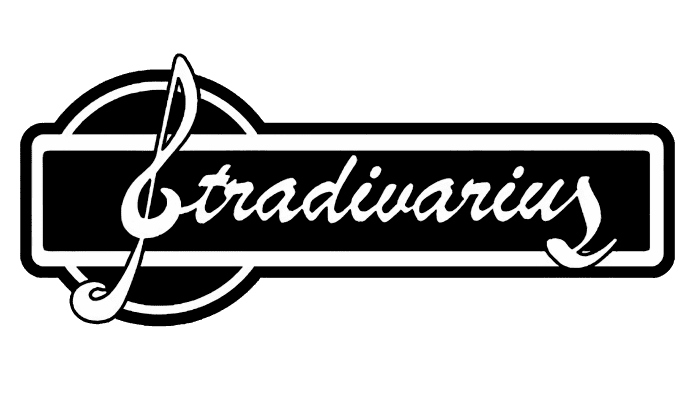 The logo consists of two parts – graphic and text. It features the word "Stradivarius" in its original design – with a treble clef instead of the capital letter "S." The last "s" also has a unique design: it looks like one of the elements of musical notation. The rest of the characters are italic, handwritten. The brand name is enclosed in a horizontal rectangle with rounded corners and a double border. Below it is a disc of the same color (black).
2012 – present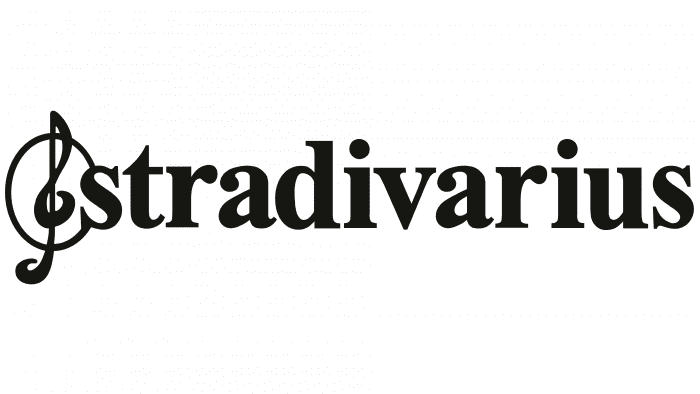 The designers separated the treble clef and the "S," which greatly improved the word's readability but did not change the brand's concept. They also introduced a new font – the classic typeface, with wide lowercase letters. This option is still in use in some older stores.
2017 – present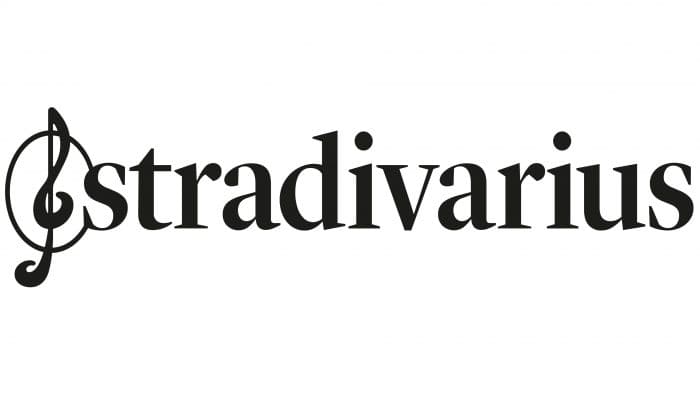 The redesign took place in connection with the launch of a line of menswear. The adjustments were minor: the developers reduced the characters' thickness, so now they are not bold, but bold. The treble clef's oval is connected to the top and bottom of the letter "s."
Font and Colors of the Emblem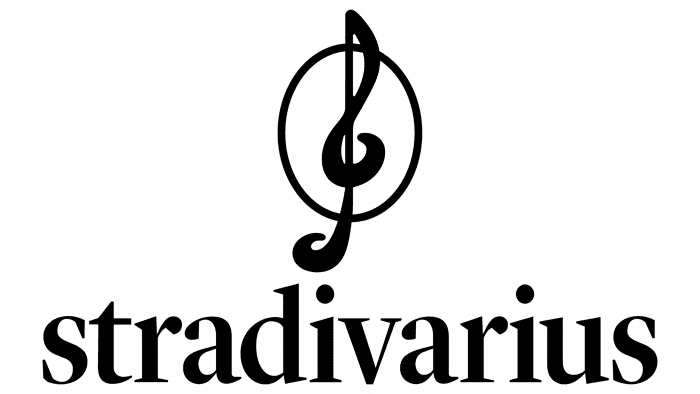 The debut version is developed based on a rectangular geometric shape with rounded corners and double edging. In the center is the handwritten inscription "Stradivarius." Instead of the first letter, a treble clef was used, which successfully repeats the "S" shape. This allowed the company to emphasize its connection with the world of music. The last "s" is also interestingly played: it looks like a musical note.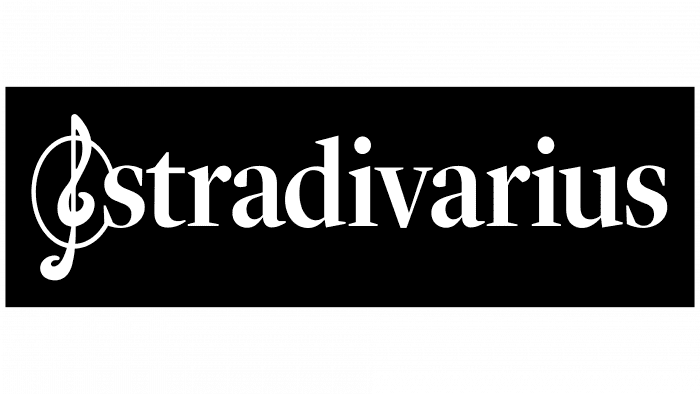 Subsequent logos emphasize the austere style. The font is classic, lowercase, with serifs. The letters are bold, printed, thickened. This design has rejuvenated the brand and made it timeless, emphasizing the relationship between the past and the present.
The corporate colors are monochrome: white is exquisitely complemented by black. They are harmoniously combined and do not overwhelm each other.