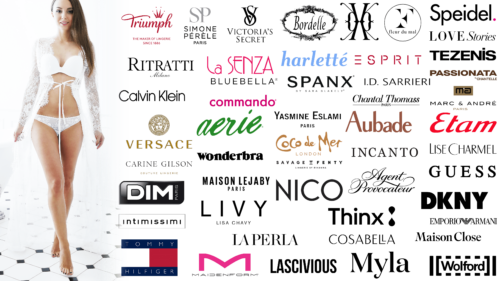 What do you expect from lingerie? For most women, it's beauty and comfort. The more ornate and seductive the garment is under clothing, the more feminine and confident its wearer feels. At the same time, it is essential that during everyday wear, the lingerie does not cut into the skin, allows for free breathing and movement, and does not cause irritation.
These are just the basic requirements. There is a whole range of additional ones. Many women want their lingerie to:
Accentuate their curves well.
Be invisible under clothing.
Easily wash and dry quickly.
Not deform or lose color.
Match their skin tone.
Lingerie from well-known manufacturers can fulfill these desires. The correct choice of material and cut, comfortable style, and quality sewing are guaranteed. The main thing is to find a brand that is close to your understanding of beauty and fits your figure.
We will tell you about the main leading manufacturers of women's lingerie and the features of choosing.
How to Choose Lingerie
In the wardrobe of a self-respecting woman, there are always enough panties and bras. Practical and comfortable everyday sets are necessary, as well as options for cold and warm seasons of different cuts, seductive pairs for special occasions, and well-supporting sports items.
Model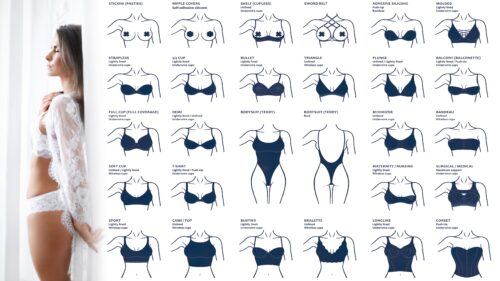 There are numerous bra models. The main structural features are related to straps, underwires, and cuts.
Straps and elastic band. Models with straps effectively lift the breasts. With larger busts, their presence is essential. The larger the size, the wider the straps should be to avoid pressure and digging into the shoulders. Detachable strap options or strapless designs are quite popular, especially when it's necessary to bare the shoulders. However, despite the manufacturers' promises of a beautiful breast shape, such bras do not create one and are suitable only for smaller sizes. For those with larger busts, even with evening dresses, it's better to use silicone straps. Hook straps often come off at inappropriate moments, and loop holders stretch, so it's better not to buy an everyday bra with removable straps without a special need.
Underwires. Underwires are an essential element in maintaining the shape of the garment and the breasts, reminiscent of corsets. Modern manufacturers make the framework from metal or plastic. When the band is tight, underwires press and cut into the skin, and with weak seams or excessive washing, they can break through the material and protrude. Therefore, it is essential to buy a bra according to your size.
Cup type. Full-sized cups that provide good support are necessary for larger busts. For those with smaller breasts, soft foam cup styles are essential. This adds volume and improves the shape. If foam pads are located at the bottom and sides of the cup, it creates a push-up effect. This type of lingerie lifts the breasts, creating seductive cleavage. However, it is unsuitable for long-term wear as it compresses tissues and impairs blood circulation.
Breast shape. Breasts differ not only in size but also in structure. They can be wide-set, close-set, asymmetrical, teardrop-shaped, narrow, or wide. Each shape has its cutting features. Wide-set breasts will benefit from bras with the distance between underwires and diagonal seams on the cup. To direct the breasts forward, you can use models with a zipper in the middle. Teardrop-shaped breasts need good support from below. A balconette model and a wide band will enhance them. For teardrop and narrow, cone-like breasts, vertical seams on the cup are chosen. Wide breasts require a good corset with three or more hooks and deep cups.
Popular bra models. Considering all the features mentioned, bras are divided into models. Here are some of the most common.
Bralette. Wire-free with a lower band. Provides minimal support. Does not restrict movement. Suitable for small, wide-set breasts. Cups resemble triangles.
Bustier. A variation of the previous bra, but with an extended, often lace, band.
Balconette or Angelica. These bras have firm cups that cover half of the breast, providing support from below. The breast appears as if it's on a "balcony." This style can be worn without straps or with thin, widely spaced-straps. It is suitable for open clothing and helps shape sagging breasts.
Bandeau. This is a strip of fabric that wraps around the body and gathers between the breasts. Sometimes it has underwires or seams to lift the bust. It is suitable for medium and small breasts.
Minimizers. Designed for larger breasts, these bras have wide straps. They slightly compress the bust while lifting and evenly distributing it.
Seamless bras and silicone mini-bras for open backs and shoulders are also popular.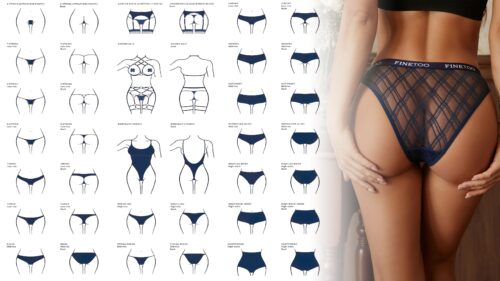 Choosing panties based on body type. When it comes to panty styles, there is a wide variety as well. Models are chosen based on body type. Pear-shaped bodies look great in shorts or boxer-style panties, which help conceal and shape voluptuous forms. Narrow hips can be flattered by any style. The hourglass figure does not require shaping shorts; other styles will enhance it. For a protruding belly and less noticeable waist, high-waisted panties are needed.
Common panty styles. Here are some popular styles:
Thongs. High-rise panties, with fabric covering the buttocks and narrowing at the hips.
Hipsters. Similar to the previous style but with a low rise.
G-strings. Panties with open buttocks, worn under tight clothes in the summer.
Bikinis. Small triangles with ties on the hips.
Slips. A simple style with covered buttocks, usually made of cotton for everyday wear.
Brazilian. Exposes the lower part of the buttocks.
Low-rise. Panties with a low waistband, suitable for low-rise jeans and skirts.
Various lace inserts add allure to the models.
Size
Choosing the right size eliminates discomfort while wearing underwear and marks on the body from tight pressure.
When choosing a bra, the size consists of two measurements: the bust circumference (in centimeters) and the cup size (Latin alphabet letters). To obtain the first measurement, use a tape measure to measure the circumference under the bust and choose the closest size to the label. For example, a 75 cm bust will include all options from 73 to 77, meaning plus or minus 2 cm. Sizes range from 65 to 120 cm. To obtain the second measurement, measure the bust circumference at its most protruding point. Then, subtract the first measurement from this number. The difference can be between 9 and 35 cm. Special conversion tables translate these numbers into Latin letters. For example, a volume of 11-13 cm is A, 13-15 cm is B, 15-17 cm is C, and so on.
Underwear sizes are marked with Latin letters: S, L, M, XS, XL, XXL, XXXL. Special tables can help determine the correct size. These tables use two measurements: waist circumference and hip circumference at the widest part of the buttocks. For example, a waist of 78 and hips of 104 correspond to size L, while sizes 85 and 112 correspond to XL. Full tables can be found online and on lingerie manufacturers' websites.
Materials
Underwear is made from natural (cotton, silk, linen), artificial (bamboo, viscose), and synthetic fabrics (elastane, polyamide, polyester).
Cotton offers softness, and hygroscopic properties, allows the skin to breathe and does not cause irritation, but it quickly loses its appearance, changes shape, wears out, and wrinkles.
Silk is airy and thin. It looks very elegant and is suitable for special occasions. However, it wrinkles easily, is prone to staining, and requires delicate washing and ironing.
Linen has the advantages of cotton and the disadvantages of silk. Additionally, it is quite rough and can chafe.
Bamboo fabrics are soft, hypoallergenic, and antimicrobial. They maintain their beautiful appearance and properties for a long time. However, they are expensive and require special care.
Viscose is breathable, hygroscopic, and soft but wrinkles, deforms, and shrinks.
Synthetic materials look elegant and have increased wear resistance but can cause irritation and poor breathability.
The ideal combination of materials can complement each other, creating a perfect blend. The underwear will fit the body well, look elegant, and feel pleasant to the touch. The most common combinations are polyester and silk (guipure), cotton and viscose (batiste), and cotton and polyester (satin). Adding elastane to the garment increases elasticity and provides a slimming effect. Some fabrics are made using a special technique that combines threads, such as knitwear, which uses both natural fibers and synthetics. Modal is made from modified viscose.
When choosing underwear, in addition to the listed characteristics, it is important to remember that truly comfortable underwear should feel like a second skin. There should be no pressure, tightening, breast deformation, or red lines and indentations after removing it.
Comfort during wear depends on the quality of sewing, materials, and the manufacturer's expertise. The best features and comfort are found in sets from leading industry manufacturers. They take a responsible approach to creating models regardless of the price category. In the ranking below, we have compiled manufacturers who have received the highest ratings from users and experts.
Which women's underwear brand should you choose?
Below is a list and features of the most popular and well-known women's underwear brands.
Aerie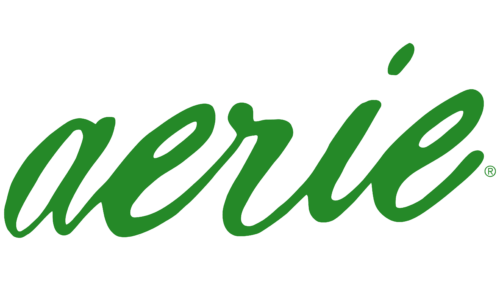 Initially created for young people, this American brand now offers underwear for women of different ages and body types. The company's designers are not afraid to experiment and showcase the results; they use regular customers as models. Here, you can find items for non-standard situations. Whether it's surgery, a noticeable scar, a large body part, or the opposite – everyone will find a suitable option. There are offerings for sports and special occasions. The handwritten logo enhances the brand's closeness to its customers.
Agent Provocateur

If you want to always be enchanting for your man, lingerie from Agent Provocateur is an excellent choice. The elegant logo perfectly conveys the product's characteristics. The items are playful, daring, and very feminine.
The brand was founded by the provocative showbiz couple Joe Corr and Serena Reese, who began selling erotic lingerie in regular stores, taking the spotlight from sex shops. The models presented in the brand's boutiques are far from vulgar. These are beautiful, seductive, and very stylish sets that can stir the imagination.
The couple successfully developed the business. Their products received approval at various exhibitions. The company's website attracts up to 43 million users worldwide each month. However, after 15 years, the founders divorced, and the brand was sold to investors 3i PLC. Still, Corr couldn't completely let go of his creation, and he continued to lead the project as the creative director.
To promote the products, he produces very revealing videos and even short films featuring famous actresses and models wearing seductive Agent Provocateur lingerie. Among them are Kylie Minogue, Kate Moss, and Daisy Lowe.
Provocativeness and sensuality are combined with bold solutions, comfort, and functionality. Models are made of silk and satin with the addition of lace and ruffles. A preference is given to rich colors of various shades. The brand offers a wide range of products. You can complement your purchase with signature fragrances, intimate accessories, romantic candles, and oils.
Aubade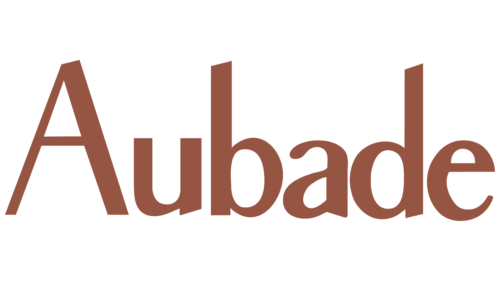 This historic French brand has been preserving the tradition of lingerie production since 1875, starting with corsets and stockings. Today, the brand's models are characterized by two-tone designs, a combination of fabric and lace trim, and the presence of minimalist mini-string and bra options. The company logo visually resembles feminine clasps, hooks, and straps.
Bluebella

A modern brand of comfortable everyday lingerie, distinguished by its unusual cut and sophistication. The elegance of the products is emphasized by the thin and airy letters of the logo, which, like the details of the cut, indicate the minimalism of the panties and bras.
The brand's designers release new collections every season, ensuring a wide selection of novelties in stores. If you love variety, you will undoubtedly become a fan of Bluebella.
In addition to everyday items, the brand offers very sexy sets that can be complemented with stockings, corsets, and bows. Their main feature is the use of a large number of elastic straps, replacing the waistband of panties, corsets, straps, supporting tape of bras, and often some fabric parts. Thanks to the elasticity of the straps, the garments fit perfectly and do not restrict movement. Lace and embroidery add femininity to the items.
In the UK and abroad, the brand has received numerous awards for its creativity. This unique approach applies not only to lingerie but also to advertising. For example, in 2015, passersby could see Bluebella models in the subway, and another seductive collection was inspired by the novel "50 Shades of Grey."
Stylish black, fiery red and virginal white are the primary colors for the brand's models. The sets are resistant to fading and pilling. Using synthetic fabrics and manufacturing facilities in China makes the products highly affordable.
Bordelle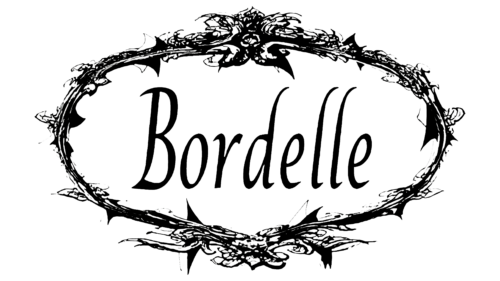 Domination, control, and provocative games come to mind when looking at the brand's collections. It's no wonder the brand's logo is designed as a spiky wreath. The company's products are full of provocation and border on decency. The price for the models is very high. The smallest item, in the form of mini-panties, costs more than $100.
Calvin Klein

Young Calvin was surrounded by fashion from an early age. His mother and grandmother were involved in sewing clothes and owned their atelier. Following in their footsteps, the boy graduated from a design school. Later, while attending fashion weeks with his employer, Klein added European nobility and style to American fashion.
With his friend, he founded a new brand and, in less than a year, brought it to the covers of famous magazines and global fashion shows. The shockingly revealing advertising featuring young models at the time was wildly successful.
Calvin Klein lingerie is characterized by minimalism, simple lines, and wide elastic bands with the brand name running along their length. The products are very comfortable to wear and are made from natural fabrics. The line is called Underwear, includes models for women and men, and is considered a classic of the brand.
Gradually, the collection expanded to include items of all shapes, with and without straps. Today, you can find a set for any body shape, including lingerie for plus sizes. One of the latest developments is the incorporation of silver nanoparticles into the fabric, giving panties and bras antibacterial properties. The font chosen for the brand's logo conveys its core values – simplicity and maximum comfort.
Carine Gilson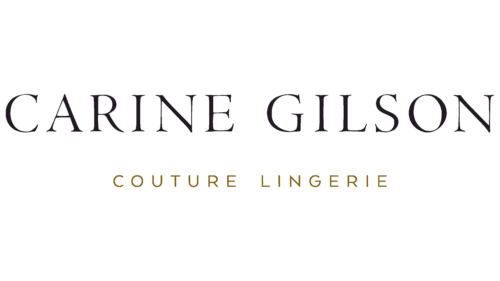 The Belgian designer immortalized her name in the lingerie models. Silk and lace sell out instantly in the company's four stores. Exclusive models are made by 20 artisans and are purchased by stars of the stage and screen. The sets look quite conservative. The catalog offers a wide selection of combinations and shorts with elegant lace prints and floral motifs.
Chantal Thomass

Individuality is present in all products of this brand, and the luxurious finishing touches make these items high-class. The collections feature enough items with connected cups and unique sewing, which can serve as part of an outfit under a blazer or sweater. Corsets and stockings, firm cups that shape the bust – elements of the past return to modern life through the designer's creations. Layering is present in stitching, where a different type of material peeks out from underneath, offering a contrast in color. Such a design is not found in other brands. Elastic bands replace regular straps, and a combination of transparent and opaque sections are featured. It's difficult to list all the master's techniques. Each Chantal Thomass collection is extravagant, stylish, and unique, with a sophisticated logo highlighting this.
Coco de Mer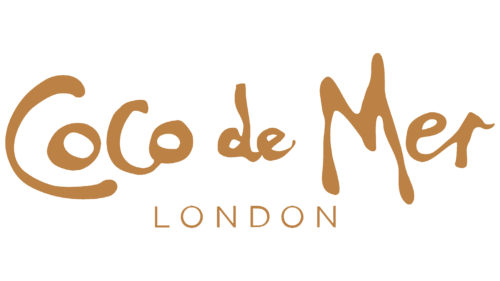 At first glance, Coco de Mer's lingerie may seem romantically enticing and airy. Still, if you know that the brand's store also offers adult toys for explicit sexual games, the deeper meaning of exploration and self-discovery becomes evident. A woman who has discovered herself in this satin and lace becomes passionately seductive and unforgettable. The brand's name, written on the logo with a foundation-like texture, complements the idea of creating an enticing image.
Commando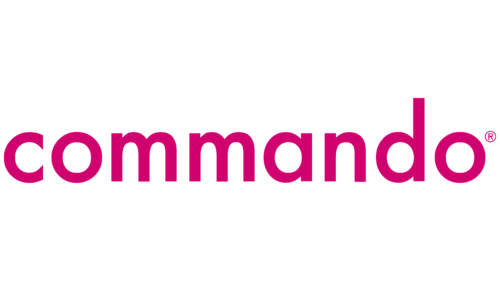 Form-fitting lingerie with a smooth texture made from jersey and microfiber. Many seamless models. Edges are laser-cut. Tank tops and bras with soft cups. Perfect for everyday wear. The brand accentuates the silhouette and is barely noticeable on the body.
Cosabella

Luxurious bras and petite bikini panties are featured in most of the brand's collections. The uniqueness lies in the combination of two cultures – American and Italian. Designs are developed in Florida, while the lingerie is made in Italy. Beautiful materials and weavings are used to create lacey and seductive lingerie. The double, reduced letter L in the logo indicates a penchant for minimalism.
DIM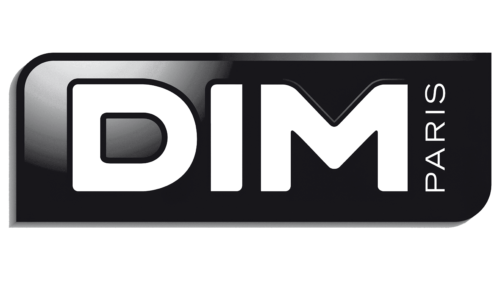 DIM is a large corporation with a turnover of 300 billion euros. Starting with seamless nylon stockings, the company became the world's second-largest producer of pantyhose within just ten years. In 1976, lingerie collections were introduced. The silhouettes are simple yet appealing. In bras, natural solid-colored or patterned fabrics are combined with an upper mesh strip. Underwires create a classic cup shape. Panties made from natural fabrics with mesh wings feature high and low cuts.
DKNY

The company has 70 factories worldwide, but the name and logo emphasize that the giant was founded in America (Donna Karan, New York). The brand focuses on practicality and comfort. Wide waistbands and encompassing elements, elongated bra bases, and soft cups all ensure comfort and freedom of movement.
EMPORIO ARMANI

Armani's line is designed for the younger generation. Under the brand, lingerie is produced as a wide range of clothing, footwear, and perfume. The main message is making luxury accessible for everyday wear. Sets from the fashion house are distinguished by their individual approach, attention to detail, and comfort.
Like many leading lingerie brands, ARMANI uses wide bands with its print. The lingerie style leans towards sporty but with pleasant touches that add charm to the sets.
The soaring eagle in the logo, spreading its wings in the shape of a V, represents the brand's greatness, confidence, and strength.
Esprit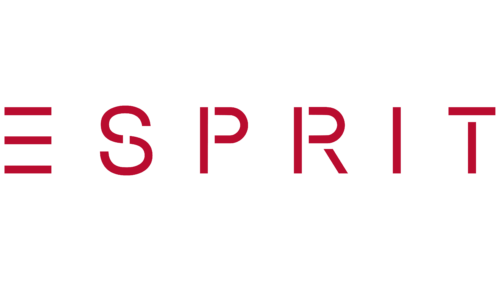 Esprit's minimalist and straightforward designs are suitable for active women. All these, thanks to the tight silhouettes, panties with full coverage, and natural fabrics embellished with wavy trim or lace inserts, the main colors are black and white. The collection is updated monthly, and the brand ranks among the top hundred worldwide for its quality. The three lines replacing the letter 'E' in the logo indicate that it's suitable for women of all ages.
Etam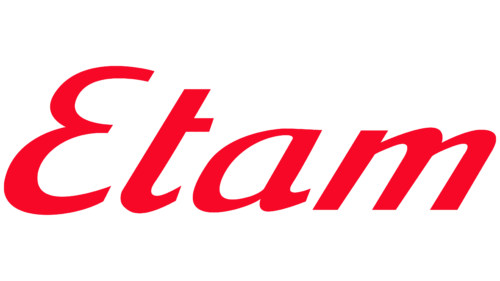 The lingerie line is part of the namesake conglomerate. With 600 stores and multimillion sales in Europe alone, the brand's success is evident. The company has three lingerie lines, divided by age: youth (Undiz), for mature women (1.2.3), and models for women aged 20-40. The forward-leaning logo reflects the company's desire to keep up with the times. The firm develops its own lace materials and specialized lingerie for women with special needs.
Fleur du Mal
The American brand's collections are created for petite women. They are simple yet sophisticated. Consisting of color combinations and tulle or smooth satin, the name, inspired by a poet's work, hints at refinement and elegance. The letter F in the logo, seemingly composed of separate triangular patches, perfectly emphasizes the minimalism and airiness of the silhouettes.
Guess

There are 12,000 GUESS stores worldwide in 70 countries. The brand's primary focus is denim clothing production, with lingerie being a small branch alongside perfumes, watches, and footwear. The four Marciano brothers, starting in France, brought a refined style to America, particularly evident in their lingerie collection. Simplicity and elegance are reflected in the company logo, featuring black letters with serifs.
The designs cater to bold, confident, and independent youth who wear form-fitting and sensual clothing. Wide elastic bands, tops, and natural fabrics are perfect for active women who spend their entire day outside the home. Seamless technologies and the absence of constricting, circulation-disrupting frames help wearers feel comfortable and wear the lingerie like a second skin.
Harlette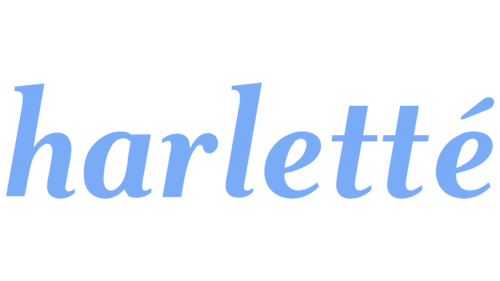 One of the world's most expensive lingerie brands, Harlette is known for using precious finishing materials like platinum and diamonds. The founder is well-known in elite circles, and her designs are worn by artists and singers. Harlette was also invited to Saudi Arabia to train women in lingerie sales.
I.D. Sarrieri
I.D. Sarrieri produces exclusive Romanian lingerie worn by Hollywood stars on the red carpet. Made from the finest silk, lace, and crystals and featuring discreet natural fabric linings, the designs are simply stunning. Plus, there are no dull colors, only bold and bright ones. However, the brand's logo, a plain inscription, lacks any attention from the company's designer, never giving away the beauty hidden behind it.
Incanto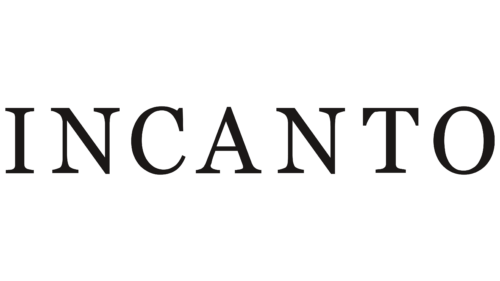 The lingerie of this company is among the most fashionable. The owners follow all the latest innovations in design, sewing technology, and materials. Various external finishes, colors, and patterns characterize collections. But they are always stylish and comfortable. The cotton collection called Basic Donna is considered the leading line. For seduction, Corsettery, Acceti, or Sensi are perfect. Young and independent customers will enjoy Injoy. Interestingly, the brand owner's name is kept secret.
Intimissimi

Starting as a lingerie production line in 1996, the brand gradually transformed into an independent women's clothing brand, owning 1,200 stores. The company's products are delicate and feminine. Striving to embody women's dreams, they use many lace fabrics in their designs. Soft cups preserve the natural beauty of the breasts, while semi-transparent panties create an exciting and sensual look. The emblem demonstrates that the brand's products are the perfect frame for feminine beauty.
Kiki de Montparnasse

Lingerie with the unusual name Kiki de Montparnasse has its style and uniqueness. Small ruffles along the edges of bras and panties, oval cutouts in the center of cups, sheer bralettes, ultra-thongs made of just triangles, and lacing. Minimalism and candidness allow seduction and conquest, making them suitable for intimate games. No wonder the American brand is considered lingerie for special occasions. The unique mirrored logo of stripes and intertwining intrigues and attracts attention, immediately showcasing the brand's extraordinary nature.
La Perla

The Italian lingerie brand was initially destined for success. After all, it was founded in Bologna, where the best lace and silk were produced. Within six years of its founding, the company went from supplying small batches to local stores to becoming a giant competing with luxurious French brands.
Elegant models with lace inserts accentuate the female figure. The lingerie does not resort to tricks that increase and change the shape of the breasts. Among the company's products, there are no push-up bras. Preference is given to bodysuits and closed sets, leaving an exciting mystery under a silky mesh. The logo, with interconnected letters, conveys the idea of veiled openness.
Among the pleasant advantages of the brand is the invisibility of the products under clothing. The sewing technique eliminates protruding seams and fasteners. The company offers a unique service of tailoring and fitting lingerie precisely to your body. You can order this service at LA PERLA boutiques.
La Senza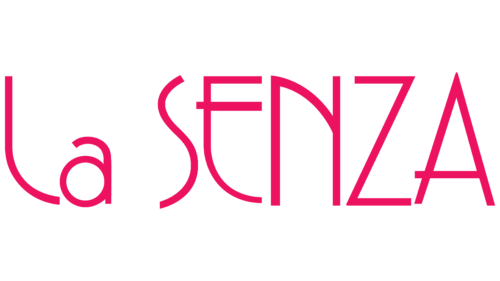 With 600 stores in Canada and other countries, LA SENZA offers affordable and sexy lingerie produced at various factories not owned by the brand. Customers consider the main advantage of the brand to be its price-quality ratio. The company focuses on various tops for everyday wear and panties of all shapes and sizes made from cotton and microfiber. However, the stores also offer sexy models from the Beyond Cleavage collection featuring lace and rhinestones. LA SENZA is particularly appealing to those with a smaller bust. Push-up bras and Hello Sugar bras can increase the bust by up to two sizes. The company logo demonstrates the brand's products' color play, lifting, and supportive properties.
Lascivious

The lingerie of this brand is true to its name – provocative and sensual. Its advertising campaigns are just as explicit as the designs themselves, featuring risqué poses and boundary-pushing imagery. Lascivious embraces bold experimentation and is perfect for those unafraid to express their desires. Interestingly, compared to other marketing ploys, the Lascivious logo is the most modest and innocent-looking.
Lise Charmel

The brand was named after the founder's beloved. Its models are delicate and airy, consisting of lace, satin ribbons, and floral embroidery. Flowers of various shapes and textures are an essential feature of Lise Charmel lingerie. Although the brand's development path was not easy, it now holds a strong position in the women's toilette market. The delicate letters in the logo emphasize the femininity of the products.
Livy

"Products for free-spirited women," is how the brand's designer describes her creations. Lisa Chavy captured her first and last name in the company's name. Unusual cuts and bra strap structures, which widen or intertwine at the back, characterize the models. Panties also stand out with slits and openings in the upper part of the hips. This type of cut is not found in other brands, and the owner of the set will feel unique. The widely spaced letters in the logo also demonstrate independence and individuality.
Love Stories

Although the brand is less than ten years old, few have not heard of Love Stories lingerie. These are everyday collections that add charm and mood. The company's products are affordable, and the lacy minimalist-style panties make their wearers always ready for exciting adventures. The emphasis on love in the logo suggests that a woman who loves herself will undoubtedly have a Love Stories set in her wardrobe.
Maidenform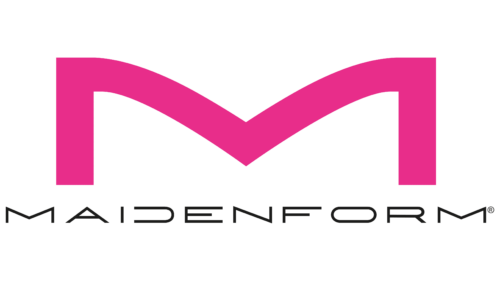 For over 100 years, Maidenform has delighted women with its lingerie designs. The main feature is emphasizing women's natural forms through the use of shaping technologies. Today, the brand has 8,000 stores in America and around 100 in other countries. It holds 40% of the specialty lingerie market. The wide "M" in the logo indicates the brand's plus-size clientele. The special smooth cut and fabric texture are discreet under clothing, and some sets have an additional massage effect.
Maison Close

World-renowned seductive lingerie, with collections based on the elegant fashion of past century's brothels. Purchases can be complemented with sex toys and alluring perfumes. There isn't an abundance of lace and ribbons in the designs. These are minimalist, entirely transparent bodysuits, garter belts, mini-panties with garters, and stocking belts. Products emphasize buttocks and thighs and showcase the breasts. The brand's logo, consisting of rounded letters, embodies the same minimalism.
Maison Lejaby
Made in France, Maison Lejaby's offerings consist of two lines: Elixir and Lingerie. The first is for plus-sized women, while the second features luxury lingerie made from the finest materials in modern designs. The logo intentionally mentions Paris, the birthplace of the most romantic fashion styles.
MARC&ANDRE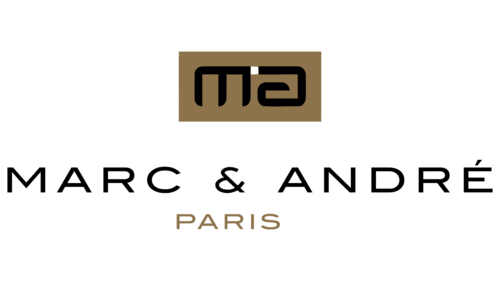 This French brand started in 1985 with the production of fashionable swimsuits and naturally ventured into the related field of lingerie. The release of lingerie for full-figured women came as no surprise. Each year, 150 new sets are introduced. Laser technologies allow for the creation of the perfect fit. The pieces combine cotton with elastane and natural lace overlays. Additional layers and elements flatter voluptuous shapes, hiding any imperfections. The brand's logo features a fusion of capital letters in an Egyptian style, symbolizing the top and bottom parts of swimsuits and lingerie sets.
Myla

The British collection is loved for its refined fabrics. As a sister brand to Agent Provocateur, it inherits its traditions. Vibrant colors, pleats, ruching, ribbon, stunning lace, and transparency can captivate any fashionista. The well-placed accents in the logo enhance the impression. Choices range from the thinnest bikinis to closed satin bodysuits.
NICO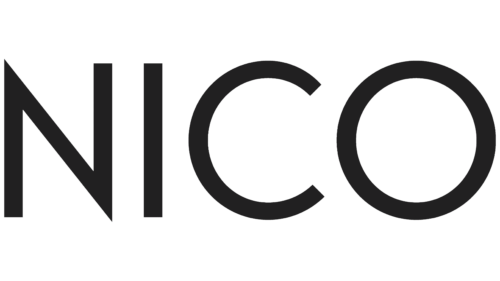 Cotton lingerie with simple silhouettes is the brand's main calling card. The garments are soft to the touch, non-irritating, comfortable to wear, and emphasize natural feminine curves. The basic colors go well with any outfit. The logo is also simple and unpretentious, featuring smooth rounded letters.
Passionata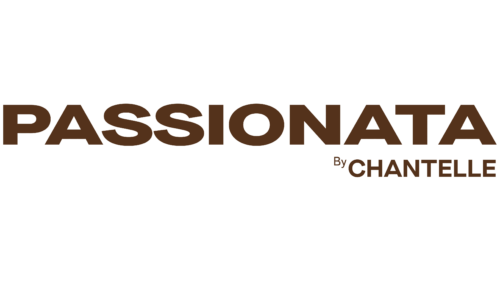 This French brand is characterized by its romantic and feminine designs. The models are designed for young, independent, natural women who know how to enjoy life. The brand was created as a spin-off by the industry giant Chantelle in the late 1980s. The bold and confident logo inscription demonstrates the connection between the brands and the character of the target audience for the developing brand.
The sets stand out for their high-quality tailoring and perfect fit, and they are unnoticeable under clothing. The cuts are suitable for everyday wear.
The collections include bras and panties of all shapes. Each pair features enticing lace inserts. The most popular series include:
Brooklyn – items made of tulle and lace for modern and daring women.
Maddie – cotton and jersey models combined with floral lace for practical and romantic women.
Manhattan – bras covered in tulle and semi-transparent tulle panties, complemented by wide striped bands to feel sexy every day.
One of the advantages of the line is its affordable price, making quality lingerie accessible.
Ritratti

The owners aim to create portraits of modern women so that the clothing reflects their beauty and uniqueness. The catalog features three basic collections and a special one, hand-decorated with rhinestones. RITRATTI offers classic models complemented by unique designs. For example, bras that transform to suit any outfit or Star Cup bras with side support and a central cutout, allowing for deep cleavage. The distinctive bras are also visible in the company's logo lettering.
Savage X Fenty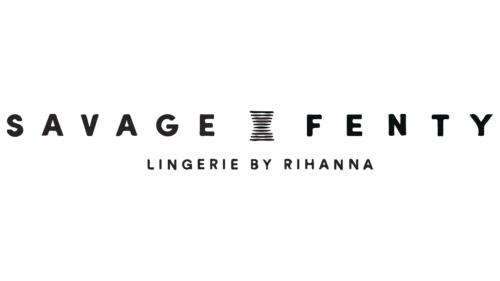 The brand was created by the famous American singer Rihanna in 2018. The company offers three completely different product lines for any taste:
U Cute – for young and inexperienced.
Damn – for active and seductive.
Black Widow – for confident, uninhibited, and open.
Products are selected for different body types and skin colors. From the very beginning, plus sizes have been represented among the models, as most lots are advertised by the singer herself, known for her curvy figure. The brand also offers affordable prices, with sets up to $100.
The unique, shaded letter X in the logo, resembling a hologram, demonstrates a modern approach and attention to every body structure.
Simone Perele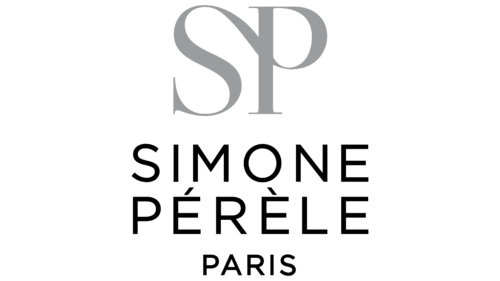 The designs from Simone Perele are made in a purely French style with delicate lace details. The brand started with corsets in 1948 but gradually shifted to a more relaxed and innovative cut. Lace with Lycra support, Aloe Vera-infused fabrics, breathable materials, and plus-size collections all show the brand's commitment to enhancing women's self-esteem, confidence, and femininity. The intertwined first letters of the name in the logo resemble soaring ribbons. The brand's two main collections are updated every six months, featuring basic, everyday, fashionable designs and sporty and avant-garde lines.
Spanx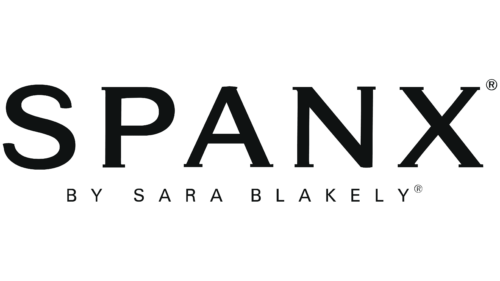 SPANX offers shaping and slimming models. The company was founded by an entrepreneurial woman with no connection to lingerie, starting to create products to fill a niche that manufacturers hadn't adequately addressed. Blakely herself came up with the concept, the logo with slimming letters, developed lingerie models, and served as an advertising model. However, despite all her efforts, Sara's success would have been unlikely if she hadn't gifted a pair of tights to Oprah. The celebrity's review was the deciding factor for SPANX.
Today, there are 200 models made from spandex, lycra, and elastane in nude and black colors that are sold and produced in the USA. In other countries, products can be purchased online.
Speidel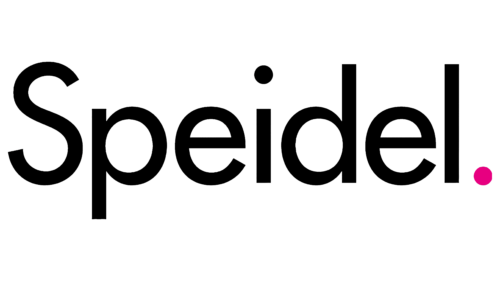 This brand is geared towards people over 40, emphasizing quality and practicality. The designs are made from natural fabrics, featuring mid-rise and high-rise panties, shorts, and a wide selection of tops and camisoles. Shaping lingerie with elastane is particularly popular. The products are reasonably priced. The company's logo speaks of comfort, with delicate letter portions reflecting elegance and a red dot signifying flirtation. SPEIDEL lingerie allows women of any age to feel feminine.
Tezenis

Lingerie produced in the homeland of Romeo and Juliet is distinguished by its dense foam bra cups. These are complemented by panties for various body types. The sets are distributed in about 2,000 retail locations. The collection offers a wide selection for young shoppers and those with smaller sizes. Basic lines are updated weekly. Strength, confidence, and youth are conveyed through the brand's logo.
Thinx

These unique menstrual underwear designs are unlike any other. According to the description, they are made from an innovative material that can absorb and retain a significant amount of moisture while remaining thin and breathable. It's hard to imagine, but the reviews from women speak for themselves. Of course, they only replace traditional hygiene products on lighter days, but they help prevent leakage from tampons on other days. Just like pads, there are four types of underwear, depending on the flow. An additional bonus is an elegant cut. The two drops in the logo clearly indicate the purpose of the products.
Tommy Hilfiger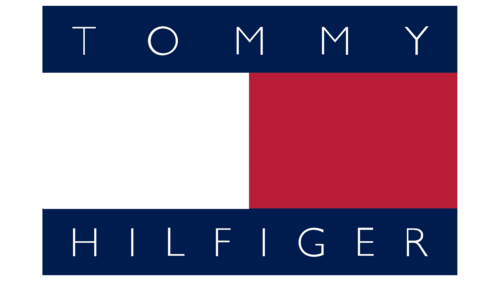 Velvet and lace products, as well as the use of triangular shapes, are the brand's main features. The collection offers many options for athletic women, including various bralettes and tops with seamless panties and printed elastic bands. Women with fuller figures will appreciate the lace and supportive bras. The brand's founder is the eponymous American designer Tommy Hilfiger. The unique logo emphasizes the wide elastic bands and the two main directions of the brand's design.
Triumph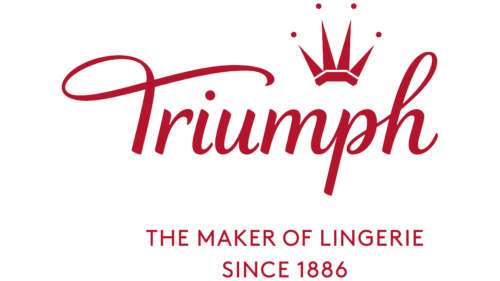 One of the oldest manufacturers in the market, dating back to the late 19th century. By the 1940s, when most brands were just starting or had not yet been created, the company had 20 factories and sold its products throughout Europe. Today, TRIUMPH factories are found in 10 countries worldwide.
Elegance is the main characteristic of their designs, which is visible in the logo featuring a royal crown and elegant inscription. Intimate areas are well-covered in the sets, with no vulgarity. The base is complemented with lace or satin trim. The stores offer a wide selection of shaping models that help make a woman's figure irresistible.
Versace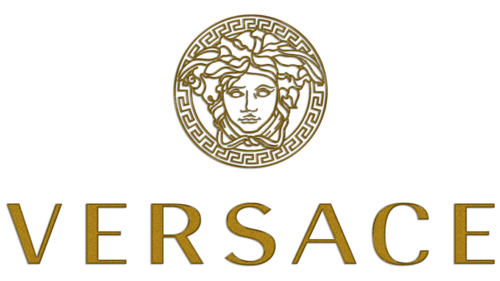 The brand is known to shoppers not only for its lingerie line. Luxurious items and accessories from the brand have been showcased at fashion weeks for several decades. Founded in 1978, the company opened its first boutique just a year later. Today, there are 1,500 boutiques worldwide, and about 2,000 employees create the products.
The Versace family owns the brand, which was founded by two brothers and a sister. The founder's daughter, Allegra, currently leads the company, having inherited 50% of the shares.
Later, lingerie appeared in the company's assortment closer to the 2000s. These are very strict, classic models with prints and gold-colored inserts in ancient Greek and Egyptian styles, wide supporting bands, and belts. Soft cups without underwires are typical for bras.
Natural materials with the addition of elastic threads prevent deformation and help the garments fit the body, lifting the bust and abdomen. Lace trims are sewn along the edges of straps and cups in some collections.
The company's lingerie unveils the femininity of its customers, emphasizing their charm and graceful forms. It's no wonder that the logo of the Versace house is the image of Medusa Gorgon at the moment when she transforms from a terrifying creature into a seductive woman. The Medusa's head is often used as a print on the brand's models.
Victoria's Secret
Ninety-seven thousand employees are involved in sewing and selling this incredibly popular lingerie. Interestingly, a man founded the brand with the aim of making lingerie shopping accessible for both genders. The goal was to enable any gentleman to easily choose and buy a set for their lady without embarrassment. Raymond truly managed to change the approach to sales. However, the brand as we know it today was created by another man – Les Wexner, who bought Raymond's six stores.
Thanks to Wexner's ideas, the most famous models showcase the brand's lingerie. Victoria's Secret Angels walk the runway with wings, combining innocence and incredible seductiveness. Each collection's release is a show.
High-waisted thong panties that reveal slender legs and push-up effects in bras favorably present the female figure. Lace inserts, bows, and interweaving between the cups add playfulness to the sets. The elegant logo made up of the brand's initials perfectly captures its spirit.
Wolford

The brand's name has little to do with lingerie and design. It synthesizes one of the two founders' names and the city where they met Oxford. Why Palmers decided to remain in the shadows is unknown. The main business of the two partners was women's stockings, and the brand made many breakthroughs in this area. Panties and bras were added to the lineup later. Shapewear sets are in the highest demand. Everyday pairs feature lace structures without foam padding and are made entirely of synthetic materials. This makes the lingerie striking and durable.
Wonderbra

The brand is famous for its specially designed bras that give breasts an alluring shape. The bra is made from 42 thoughtfully designed components (compared to the 20 in a regular bra). The well-known push-up effect is also its invention. The company offers three collections: seamless microfiber bras, push-up bras with a thick foam layer, and seductive lace extravaganzas. The brand's logo highlights the voluminous and lush result.
Yasmine Eslami

Another French brand built on tulle and mesh. The most revealing areas are covered by denser strips, but other sections of the designs are as open and transparent as possible. All lingerie is light and weightless. Bold and modern. The brand's logo is as simple as its designs.
Finding Your Ideal Manufacturer
Even with knowledge of the best brands, it's not easy to find the one that suits you best. Here are a few criteria to help narrow down the list.
Assortment. There are generic brands and specialized ones. The former offer a variety of sizes, colors, and models—the latter focus on specific areas. For example, Spanx produces excellent shapewear, Nessa makes bras for fuller figures, and Bliss caters to nursing mothers. Therefore, if you need a particular type of bra or panties, look for a brand specializing in that area.
Size range. Not all brands produce plus-size items. This is important to consider when choosing a brand so as not to be disappointed when visiting a fashionable boutique.
Popularity. If a brand is globally known and sold in various countries, it likely has a more rigorous quality control system. Such a company is likelier to care about its reputation, offering pleasing additions, bonuses, better service, and discounts to loyal customers.
Price. Remember that some brands operate only in the high price range, and a single lingerie set may be expensive. If you have a modest budget, consider looking for brands offering affordable products. Another option is to attend sales and inquire about special offers. For example, the last set in stock is often sold at a discount.
Be sure to treat yourself to beautiful and high-quality lingerie. Our ranking certainly includes manufacturers with affordable prices and worthy offerings. A wardrobe update will lift your spirits and allow you to feel enchanting.