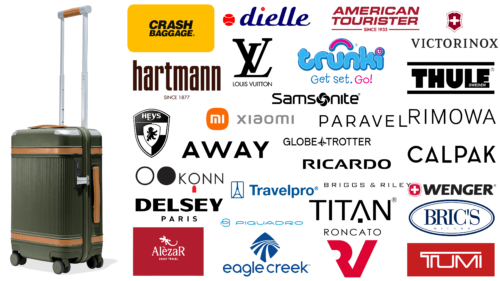 Are you heading out on a trip? Your comfort during the journey largely depends on the suitcase you choose as your companion for moving and flying.
You'd probably agree that a broken wheel, a busted zipper, or the need to lift your suitcase over every curb and step doesn't add to a pleasant experience. Therefore, it's important to pay close attention to your choice of travel bag. After all, a suitcase is usually purchased not for just one or two trips but for a significantly longer period of time.
So, what should you consider first? A pleasant appearance, durability, compactness, or perhaps easy transportation and a reliable locking system? All these characteristics are important for a convenient suitcase, along with multiple pockets, spaciousness, impact resistance, and resistance to dirt.
Store shelves display hundreds of models. It's impossible to test each one in practice. So, how can you choose the best one and not regret it? And, in principle, does the perfect model exist, combining all the necessary characteristics?
To help travelers, we've compiled a rating with detailed descriptions of manufacturers, models, and their features based on reviews from those who have already used such suitcases. We hope it will be helpful to you.
The Best Brands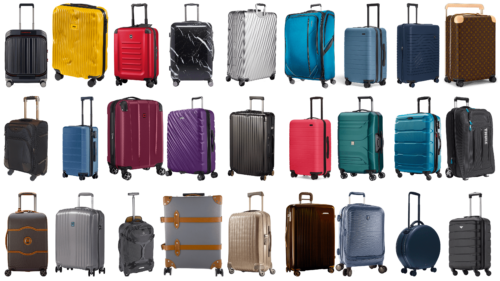 A suitcase is a rectangular item for transporting belongings with a hinged lid, rigid walls, and a handle. Its ability to maintain its shape distinguishes this accessory from other types of luggage equipment. This feature defines the main advantages of the item:
Items inside do not get wrinkled or damaged, maintaining the position and appearance given to them during packing.
Several pieces of luggage can be placed on top of each other to save space.
The modern suitcase only appeared in the 19th century. Before that, people traveled with bundles and chests, followed by travel bags and satchels. The inventor of the suitcase was a packer at the court of French King Napoleon III. He had his workshop, where he set up the production of bags with rigid walls. The invention brought the designer worldwide fame, and today, the name "Louis Vuitton" is associated with fashion, style, and prestige.
Since then, the item has undergone numerous transformations, from materials to introducing fasteners and telescopic handles. However, the most revolutionary improvement can be confidently considered to be the wheels. Ever since American Bernard Sadow invented attaching wheels to a suitcase in the 1970s, traveling with belongings has become significantly easier.
Today, luggage worth $43 billion is bought and sold each year globally, and this figure is growing. The largest number of top manufacturers are located in Europe and North America.
Alezar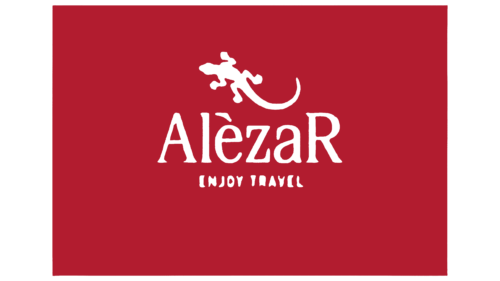 The models from this Finnish brand are very diverse. They come in different colors, with prints, and are made of fabric, polycarbonate, and plastic. However, their most famous products are durable nylon fabric suitcases with numerous pockets. They are spacious, with well-organized interior space. They are suitable for travelers who don't carry fragile items, as they lack impact and compression protection.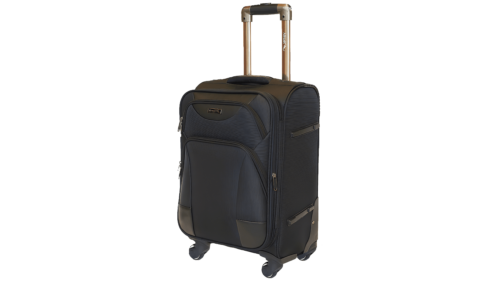 American Tourister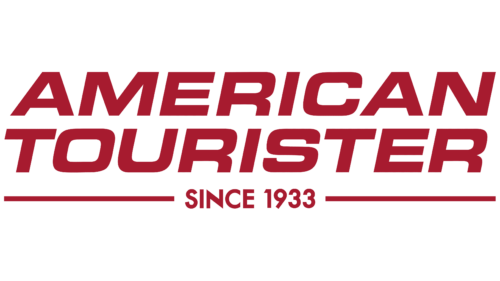 Another well-known brand acquired by Samsonite. The new owners, as always, have tried to preserve all the company's features. American Tourister today offers simple and reliable suitcases at an affordable price.
They don't have additional features or expensive materials, but all the basic functions work perfectly. This was the goal set by the brand's founder, Sol Koffler – to sell high-quality luggage that every traveler can afford.
The brand's products stand out for their bright, mood-lifting colors. Most items have a high-molecular-weight polypropylene body and are designed for long-term use. There is also children's luggage with cartoon characters.
Main series: the life-affirming Palm Valley, the calm Pasadena, and the fabric Lightway.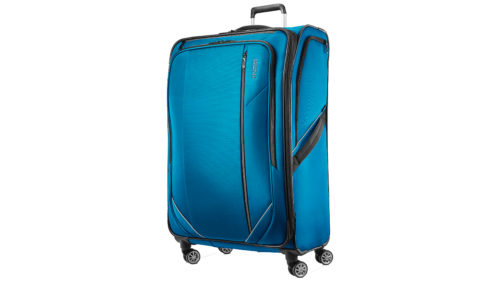 Away

"Affordable, comfortable, and beautiful" is the main motto of the company that entered the market in 2016. Despite its youth, the creations of the two founders already enjoy the trust of customers. It's no surprise, as before developing the models, the women conducted numerous surveys to determine customer needs.
In the suitcases of this brand, everything is thought out for the modern traveler. There's a power bank that can charge up to two devices on the go. Inside the suitcase, there isn't just empty space, as in many models, but three organized compartments for shoes, clothes, and gadgets. Additionally, there is a container for used items that need washing. The luggage is locked with a reliable TSA lock.
One way to make the products more affordable is the absence of dealers. The company not only manufactures but also sells its products independently. Any customer can contact the office, share their impressions, and leave suggestions regarding suitcases. Emotional connection with customers and feedback are essential elements of marketing.
Customers will also appreciate the system of exchanging an old brand suitcase for a new one, available in all branded stores. Plus, if, within three months after purchase, you are dissatisfied with the new item, you can return it.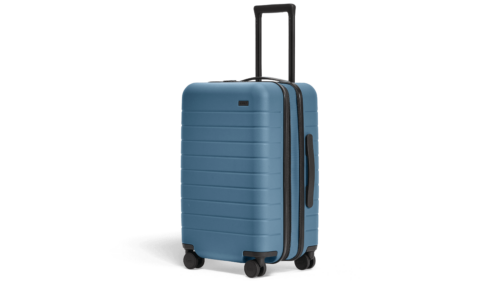 Bric's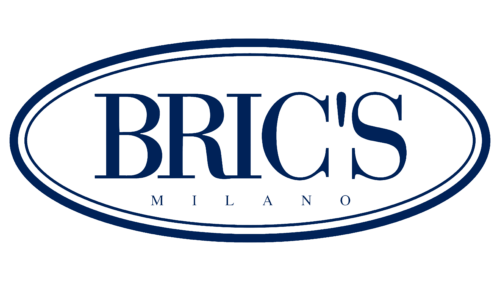 Over its 70-year existence, this Italian manufacturer has mastered both leather and plastic. The company offers luxury, hand-sewn leather products, and elegant high-strength plastic models.
Bric's always keeps up with the times. So, if you're looking for luggage with technological innovations, pay attention to this manufacturer. All modern materials and inventions that affect functionality, durability, and protection are tested by the company's specialists and offered to customers.
Reinforced corners, telescopic handles, and four reliable wheels facilitate luggage movement and protect against unforeseen situations on the road. The combination of materials and premium design makes Bric's suitcases an adornment for any trip.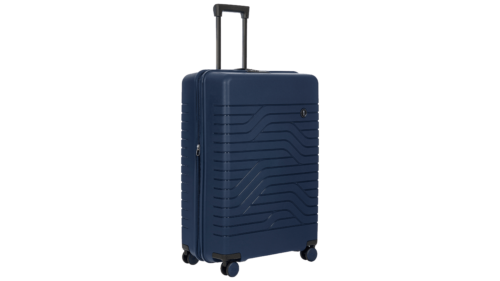 Briggs & Riley

Many people packing their luggage for a trip would dream of owning the spell of invisible expansion, like the heroes of "Harry Potter." But only owners of a Briggs & Riley suitcase have such an opportunity. The company's products can expand by almost a third of their volume during packing. After fitting everything into the luggage and a bit more, special tightening devices return the bag to its normal appearance.
The Outsider handle, running the full length of the suitcase's back wall, is also a Briggs & Riley idea. Its rigidity prevents the rear part of the luggage from deforming. Beautiful, elegant zippers and additional outward-opening compartments adorn the brand's products, creating a unique design. The interior space consists of convenient cells and compartments.
Seven years after its founding, in 2000, the brand came under the ownership of a competitor and continues to delight fans with technological innovations under its management.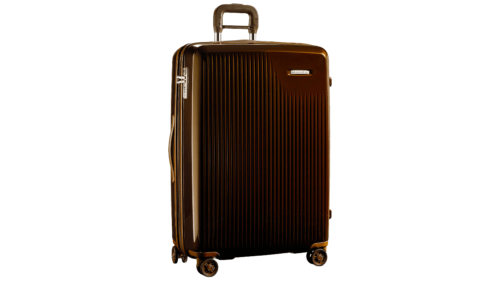 Calpak Luggage

The company offers luggage made from hard and fabric materials. The products stand out with their stylish coloring. Marble, mother-of-pearl, pearl, and solid suitcases with black trim will be appreciated by the fairer sex as a special addition: travel pillows and cosmetic bags in a matching luggage tone. For men, there is a line of stylish dark-shaded bags with a retractable handles.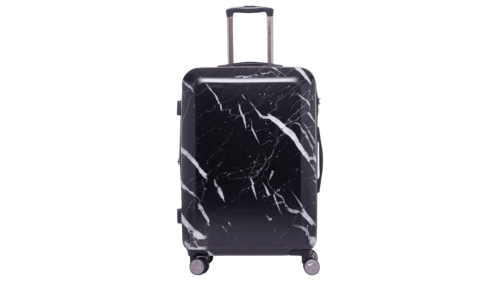 Crash Baggage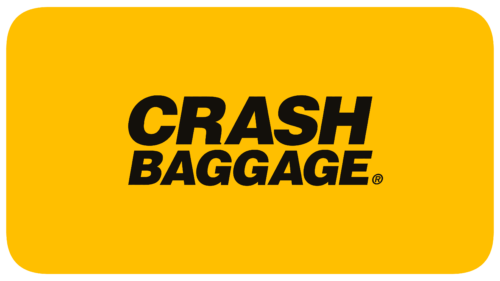 It's nearly impossible not to notice a suitcase from this brand. The material with attractive artistic dents is very stylish. Even if treated roughly at the airport, a couple of additional indentations will blend in perfectly with the existing ones.
The durable polycarbonate in bright colors is great for use. The two halves of the suitcase zip together. Inside, there are mesh pockets on the lining. Mobile, multidirectional wheels, a retractable handle, and a lock for careful luggage inspection complement the model.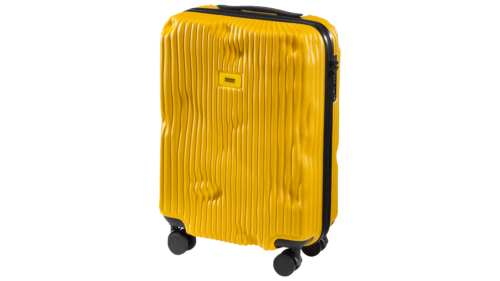 Delsey Luggage

Probably no one has approached the release of suitcases as responsibly as Delsey. The preparatory work lasted a whole 20 years. But the result exceeded all expectations. Each year, the company sells around 3 million products worldwide.
Buyers appreciate the bags for their lightness and distinctive design. Plus, each series has pleasant additions to make the journey easier. For example, an indicator to determine if the allowable weight has been exceeded or a serial number unique to each suitcase. Bags from the Pluggage line are even considered smart devices. They come with installed scales, a beacon, a lock blocker, a charger, and a speaker. And all this arsenal can be controlled from a smartphone.
The brand name is a combination of the initial parts of the surnames of the two owners. They still approach luggage creation very scrupulously. Before a combination lock is chosen for a product line, it is tested to withstand 15,000 openings, and the wheels are made to travel 64 kilometers on rough terrain. Four hundred employees work on creating each piece.
From the suburbs of Paris, where the Delsey factory is located, the products are sent to 100 countries where they enjoy unwavering popularity.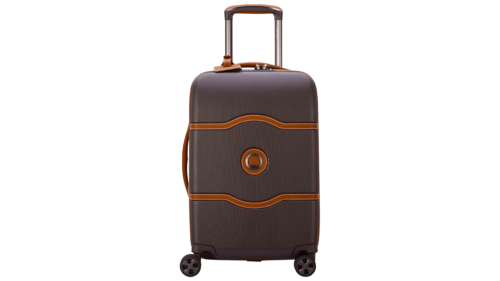 Dielle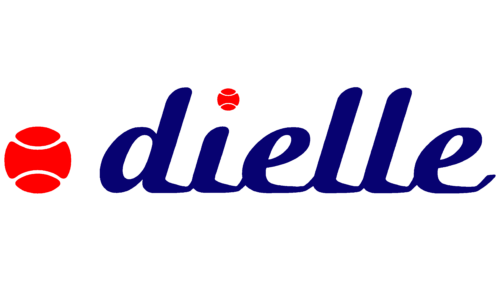 This Italian brand offers suitcases with elegant shapes and streamlined lines. The corners are protected from impacts and abrasion with leather inserts. Inside, there are additional partitions and tightening straps. Models are equipped with combination locks and four wheels.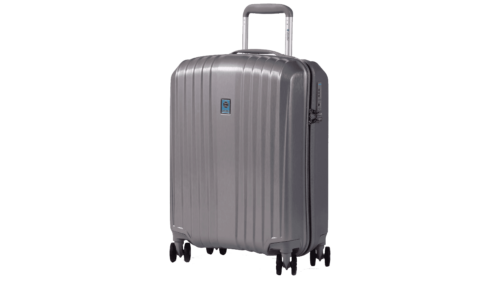 Eagle Creek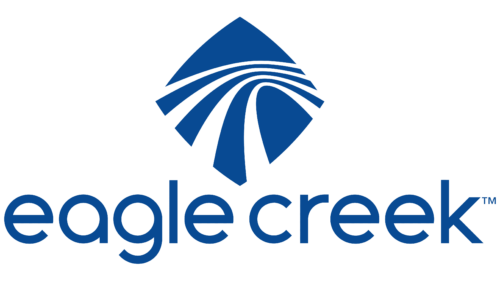 When Stev and Nona Barker launched production, their main goal was to create convenient and multifunctional luggage for tourists. Therefore, the brand's suitcases have the maximum number of additional details and features that travelers will appreciate.
Various organizers, extra spaces, the ability to transform into a backpack or bag, multidirectional wheels with protectors and casings, attachments for hanging additional luggage, numerous handles, zipper pullers, and carabiners. It will take time to familiarize yourself with all the purchase's capabilities.
The thoughtful details make traveling with Eagle Creek products comfortable and straightforward. The presence of protected compartments for gadgets and reflective elements make them safe for both belongings and the tourist themselves.
A lifetime warranty and repair in service centers are essential bonuses for buyers. An additional plus is the eco-friendliness of the products. They do not contain toxic polymers that pollute the planet. So even when the product's lifespan ends, its disposal will not cause harm.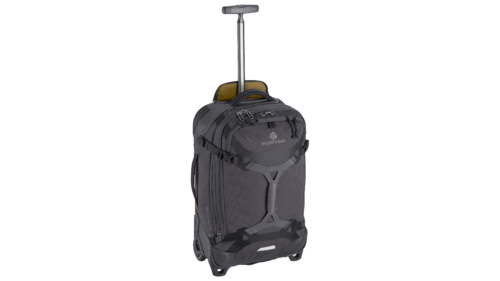 Globe-Trotter

Luggage from Globe-Trotter belongs to the luxury class. It has a unique style, reminiscent of vintage suitcases but with modern details. Old-fashioned crocodile clasps opened with a key, a side handle, a strictly rectangular shape, and unchanging straps on the clasps that wrap around the product. It seems like a restored 19th-century valise has come to life. However, the addition of wheels and a retractable handle indicates a modern item.
The company's suitcases stand out with their unusual manufacturing material – vulcanized plates made of multiple layers of wood fibers. The raw material resembles cellulose pulp, from which cardboard and paper are subsequently made. The mass is processed, and it solidifies in plates. The material is resistant to abrasion and moisture.
All corners of the product are reinforced with metal and leather overlays on rivets. Additional straps and the top handle are made of leather. Each detail is handmade. At the customer's request, their initials can be affixed to the model.
Overall, the suitcases look incredibly stylish in a classic noble key. It's no wonder that many famous English travelers, including the royal family, prefer Globe-Trotter luggage. The first samples of the collection accompanied their owners to Everest and Antarctica.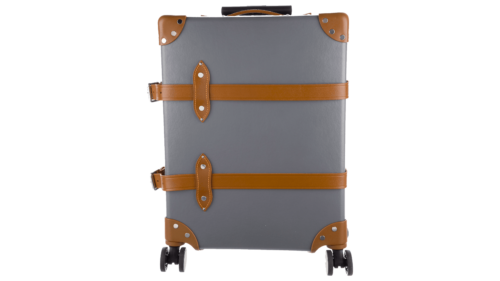 Hartmann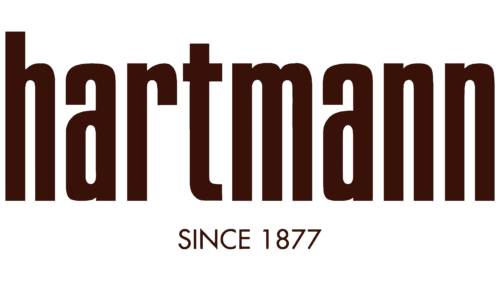 The pursuit of creating the perfect luggage, which captivated the company's founder, remains the main strategy of Hartmann to this day.
Starting with the production of fashionable 19th-century trunks, the company gradually transitioned to elegant suitcases made of natural and artificial leather. Luxury leather items are the brand's calling card. The cost of a single piece starts at $600. However, showing up with a Hartmann suitcase will be a pride on any trip.
The brand targets business travelers. Each product has a special detachable compartment for transporting suits. Attention is given to creating sets with bags of different sizes, executed in a uniform style.
In 2012, the company was acquired by Samsonite, which maintained the trend of producing elite luggage.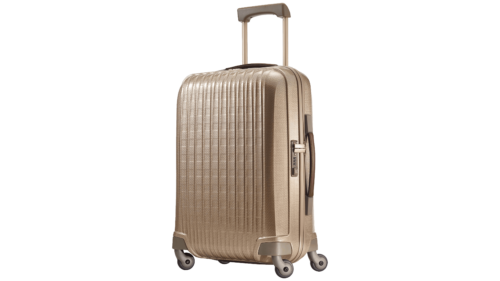 Heys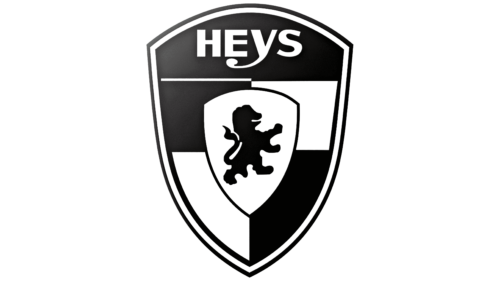 Each Heys suitcase stands out for its stylish design. Renowned artists and designers work on the appearance of the bags. Therefore, the brand's products immediately attract attention on the luggage carousel. These are not just bright colors and various material curves but real paintings and prints. To date, more than 30 variations of images have been developed.
The second significant advantage is the impact-resistant materials that maintain their shape well. Mainly, polycarbonates with reinforcing additives are used. The suitcase's ribbed shape also contributes to its durability. Japanese specialists worked on creating the perfect structure—the manufacturer sources premium quality polyurethane wheels from abroad.
The entire construction guarantees years of use without cracks, chips, or dents.
Each product has a three-dimensional mesh. The product's volume can be changed by opening waterproof material extensions.
Currently, there are two separate Heys companies. One is based in America, and the other is in Canada. Two brothers manage them, having divided the original company.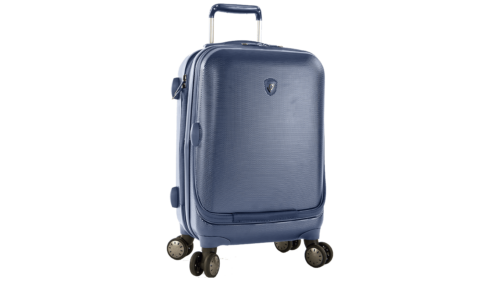 Louis Vuitton

The company, founded by the inventor of the suitcase, still produces luggage. However, it does so in very small batches, with only custom orders. Only up to 300 suitcases are produced per year. Therefore, Louis Vuitton products are an expensive exclusive.
The unique print featuring alternating patterns, checkered design, and LV monogram are the brand's signature elements. The hard frame is made of wood and covered in fabric. Some suitcases are made of polypropylene composite. Soft luggage is made of leather. Each model is coated with a protective substance that prevents water penetration, fading, and scratches.
Most lines come with a suit cover and a small bag for miscellaneous items.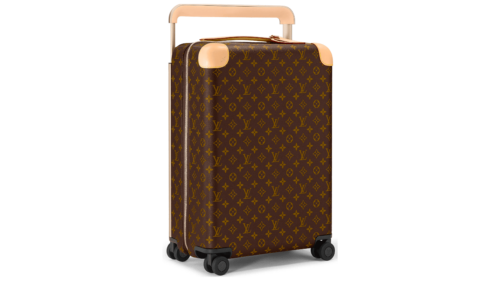 Ookonn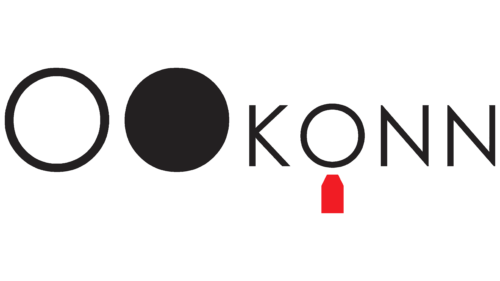 Although Ookonn suitcases have a vintage hatbox shape, they are fully modern and functional. A combination lock, polycarbonate shell, and telescopic handle – all the attributes for convenient travel are present. Inside, there are small pockets and holders for items. The suitcase is like a large version of a lady's handbag on wheels.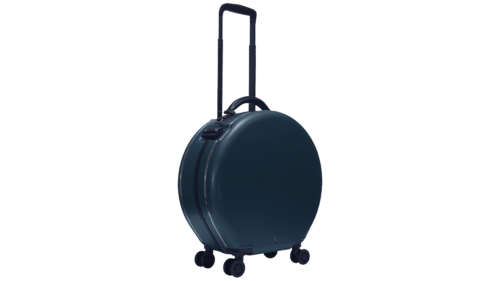 Paravel

The assortment offers interesting fabric suitcases and hard-shell luggage. The former is not suitable for checked baggage but is lightweight and breathable. The fabric is water-resistant and practically tear-proof. With proper care, these products can last for years.
The second option is practically indestructible and boasts high eco-friendliness, as it is made from recycled materials. The large rubberized wheels with carbon steel bearings are very convenient, and the rib-reinforced shell is impact-resistant. The interior organization is pleasantly surprising, with a dense compression board with tightening straps on carabiners for one half and a special detachable pocket with zippers for documents or a laptop for the other.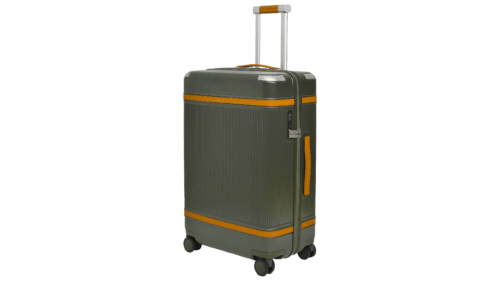 Piquadro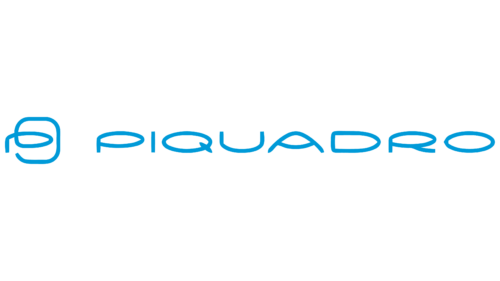 The company began producing its leather suitcases and bags in 1998, ten years after its founding. Before that, its interesting ideas and technologies were sold to other companies. But as soon as Marco Palmieri decided to use his inventions himself, the company immediately gained fans and regular customers. In 20 years, 1,500 brand stores, boutiques, and outlets were opened worldwide.
The product range is made of Tuscan leather, additionally treated to increase wear resistance. Piquadro has patented special cutting and doubling technologies. Perfectly flat and strong patches are supplied for sewing. Each product receives a personal number. This way, the company shows that it is fully responsible for the quality of its products.
Piquadro prefers functionality. The design of the suitcases is strict and business-like, without many decorations and unnecessary details. Therefore, it suits most looks and styles.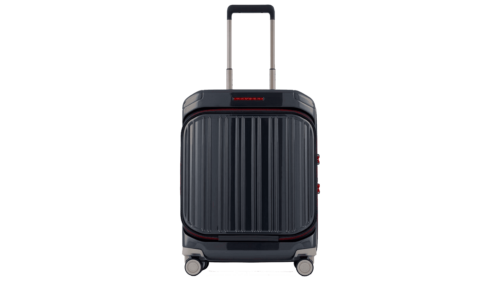 Ricardo

Seven thousand stores worldwide offer products from the American company Ricardo. Since its creation in 1978, over 20 million bags and suitcases have been sold. At the helm is a team of specialists with 60 years of experience in travel accessories.
Among the unique know-how is the special Nano-Tex fabric for the cover, which is resistant to dirt and moisture. As a result, the luggage always looks neat. Items are packed in the suitcase on two levels, separated by a partition. A nice feature is the built-in scales, allowing you to prepare for boarding the aircraft.
A quality control department operates at the company's base, guaranteeing wear resistance and proper functioning of all parts. One of the main advantages is the excellent price-to-quality ratio, thanks to manufacturing capabilities in China.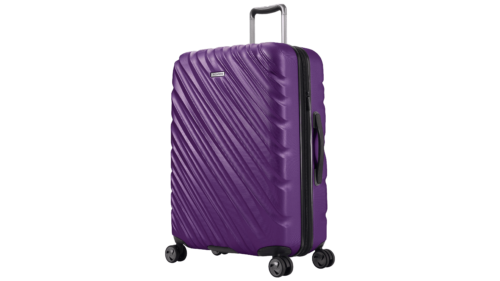 Rimowa

The aluminum and plastic grooved surface of suitcases is familiar to every traveler. This is a patented feature of the German brand's products. The approach ensures lightness and increased resistance to compression. Another hit of the company is waterproof models. These products are indispensable when transporting gadgets, equipment, and devices.
Creating each suitcase is a painstaking process involving up to 90 stages. Therefore, the brand's prices are appropriate – around $1,500 per piece. This is in line with the spirit of the elite LVMH group, which the Morszeck family's company joined in 2016, transferring its controlling stake to new owners.
Choosing luggage from Rimowa, you'll get a lightweight waterproof casing, a special electronic tag facilitating registration, smoothly operating mechanisms, a unique style, and a five-year warranty—main lines: Original, Off-White, Hybrid.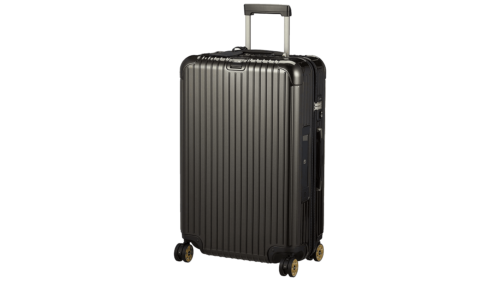 Roncato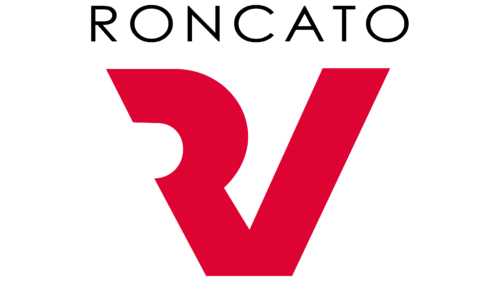 Roncato is a family-owned company named after its founder's surname. The owners possess extensive knowledge in the luggage industry, having been involved in this field since childhood. The company started with a narrow focus on producing elite attache cases, but in the 1980s, it launched lines for all travelers.
Each manufacturer's collection features patented innovations: flat monolithic retractable handles, code-lock clasps, additional locking elements at the bottom, four wheels of different sizes, two of which are encased, uniquely shaped tightening straps, and more. All these features make the company's suitcases original and distinguishable from other products in this segment.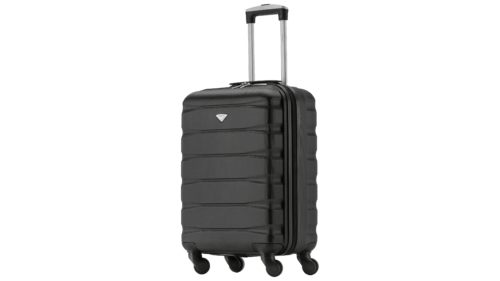 Samsonite

If you want to buy a suitcase for a lifetime, then Samsonite is what you're looking for. The words "reliability and durability" have long been associated with this manufacturer. It's no coincidence that the company's name is derived from the biblical character Samson, who possessed extraordinary strength.
For more than 100 years, the company has focused on the reliability of the suitcase's construction. In their first advertising campaign, founder Jesse Shwayder, his three brothers, and his father stood on a suitcase, proving its unprecedented durability.
Since then, the manufacturer has strictly adhered to its chosen course. When purchasing a product, you can personally repeat the creator's action and stand and jump on the suitcase. This option is available in every branded store. Being 100% confident in the quality, the company offers a lifetime warranty on some models.
As a Samsonite customer, you can count on innovative solutions and constant improvement of models. The company has pioneered many popular features. Combination locks, sets of suitcases and bags, rubber seals, four wheels with movement in any direction, plastic casing, and many other innovations are the result of the Shwayder brothers' work.
The most famous lines: are the lightweight, frameless Qyster, the plastic Silhouette, and the ribbed Cosmolite.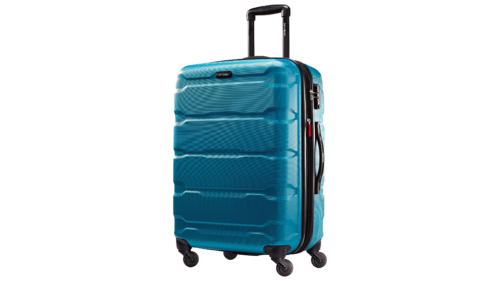 Thule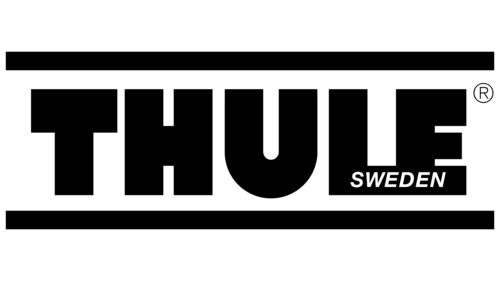 The Swedish manufacturer focuses on travelers. In Thule stores, you can buy car seats, trailers, vehicle mounts for sports equipment, and much more. Suitcases are one of the segments in the extensive range that were added in 2010.
The Thule logo on products is a guarantee of strength and reliability. Each item undergoes up to 100 tests before hitting the shelves and has a five-year warranty, even under active use.
The manufacturer's suitcases consist of a plastic base or aluminum frame covered with durable, thick, waterproof nylon resistant to tears, pulls, and scratches. Steel bushings on the wheels increase the luggage's durability while moving. A telescopic handle complements the accessory.
Among the pleasant and well-thought-out features are:
Internal compartments.
Impact-resistant compartments for equipment and gadgets.
Adjustable straps to make all luggage a compact, unified whole.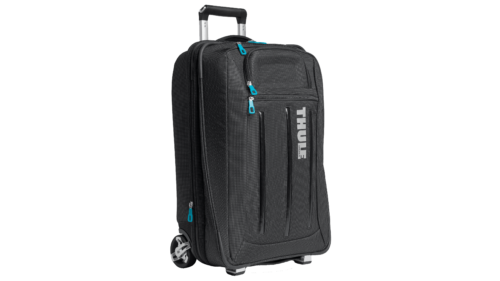 Titan

The brand does not produce titanium suitcases. The name rather signifies the reliability of the products and the scale of the manufacturer. However, you can choose the color and material to suit any taste.
Bright shades and stylish embossed images on plastic make the brand popular among young people. The leading Titan Xenon model has been awarded for its durability. Its features make it suitable for any journey. Reinforced side edges protect against impacts. Large, sturdy wheels withstand off-road conditions.
Quality luggage from this German brand won't cost an arm and a leg. The products are affordable for any budget.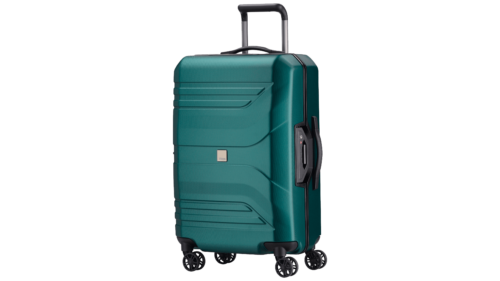 TravelPro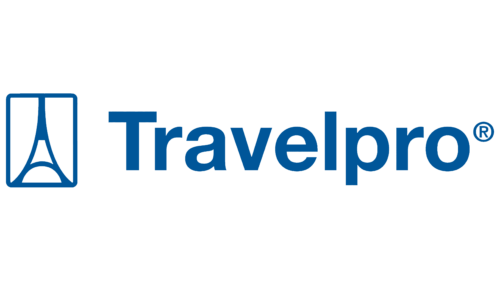 Travelers owe the retractable handle on suitcases, now an integral part of any travel bag, to the founder of the TravelPro brand. Robert Plath modernized a small suitcase by adding wheels and a handle. The product became the prototype for modern luggage used by flight attendants and pilots boarding planes.
When orders from fellow pilots for his invention poured in like an abundance, Robert realized it was time to start his own company and streamline production. Over the company's existence, about 500,000 aircrews have utilized the inventor's know-how.
TravelPro models are designed for frequent trips and are characterized by durability. The main advantages include balanced luggage, smooth movement, and perfect performance of all mechanisms. The company has patented special systems that ensure smooth rolling (PrecisionGlide).
Among the company's offerings is compact carry-on luggage, which can be taken into the airplane cabin while fitting the maximum amount of necessary items. The main base model is the Rollaboard.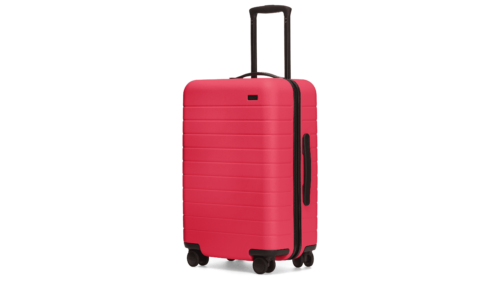 Trunki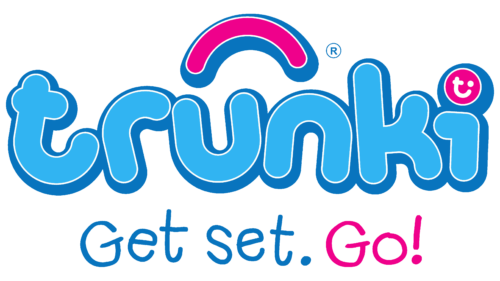 These children's toy suitcases are made in the shape of fairy tale animals and instantly catch the eye. The little owner can not only roll their luggage but also ride on top of it. Four sturdy wheels, a seat indentation on top, a nose-shaped clasp, and funny horns for holding on to – each model is painted and decorated to resemble the chosen character, vehicle, or ship more closely. The interior space is organized like any other suitcase.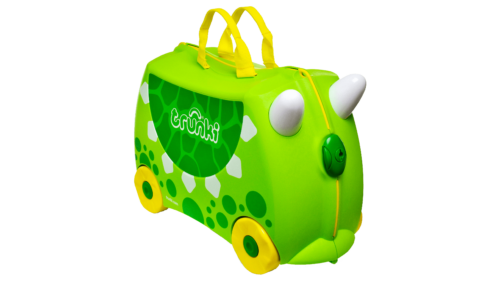 Tumi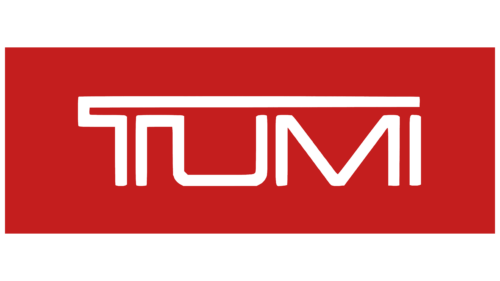 Everything Tumi produces is worthy of the attention of the gods. That's why the company was named after the Peruvian knife used to prepare offerings to the gods. The finest materials, thoughtful details, and patented innovations make the manufacturer's products luxurious. Clients include well-known artists and politicians like Barack Obama, Angelina Jolie, and Brad Pitt.
The first successful move for the company, founded in 1975, was to cover suitcases with ballistic nylon, which competitors didn't use. Suitcases with upholstery, like bags, were in high demand. This nylon has now been improved. The FXT brand is known for its maximum strength and is highly valued in the market for travel accessory materials.
The main advantages of Tumi products are maneuverable and silent wheels, the presence of locking clamps on the handles that hold the part in the desired position, a convenient system for replacing zippers, an electronic tag for tracking luggage, and material with metal threads in cases for money and gadgets. All this makes the company's suitcases practical and convenient.
Main collections: Alpha Bravo for young and active, Alpha for business and representative, and T-tech for extravagant and dreamy.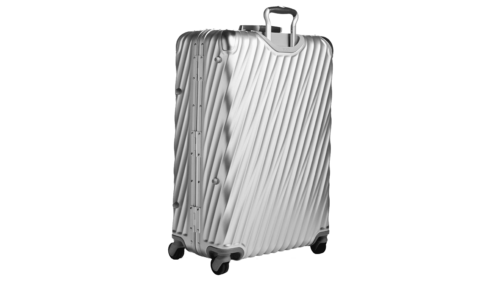 Victorinox (Luggage & Suitcases)
One hundred and fifty years ago, the company was known as a successful knife manufacturer, and now – for bags. At the same time, excellent Swiss quality distinguishes both directions. The brand is named after the founder's mother, Victoria, and stainless steel (INOX), which is used to make knife blades.
Victorinox suitcases have many advantages of modern luggage. They come with a special compartment for documents and a laptop, the ability to expand the internal space, a telescopic handle, and plastic corners that protect the luggage from scratches and deformations.
The cast silicone wheels deserve special mention. Increased strength, silence, and good grip with the road are the main advantages of the accessory. The wheels will help transport luggage over rough terrain without shaking and breaking.
The fabric surfaces of the suitcases are necessarily treated for waterproofing, and polycarbonate ones are additionally reinforced. Therefore, even in bad weather and increased loads, the luggage remains safe, and the bag does not lose its neat appearance.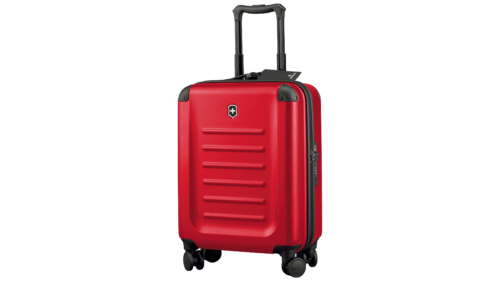 Wenger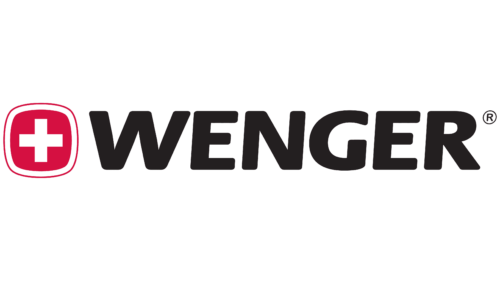 Before starting to produce travel bags, the company changed its business direction several times. It changed its name four times until Teo Wenger named the enterprise after himself and focused on army knives. The manufacturer quickly became associated with Swiss quality and received 50% of army contracts.
Since 2005, Wenger has merged with its main competitor in knife production – Victorinox. After the merger, steel products of this brand ceased to exist, but watches and luggage continue to please customers. They are made from fabrics, plastics, and polycarbonate. The main feature of the luggage is its lightweight design. A large-volume bag (up to 100 liters) weighs no more than 11 lbs.
Travelers note that even with the rough handling by airport staff, the luggage remains undamaged. Cracks, chips, and scratches do not form. The design of the products is modern, with all the familiar suitcase details: wheels, retractable handles, and additional side legs.
The Wenger brand marks the company's products produced in America. For European customers, the manufacturer uses the Swissgear brand.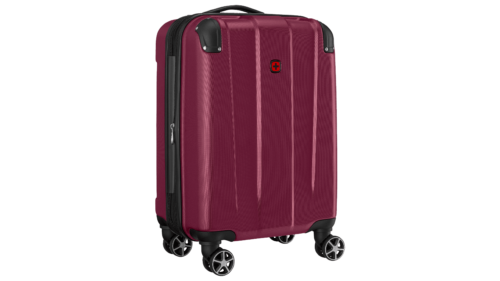 Xiaomi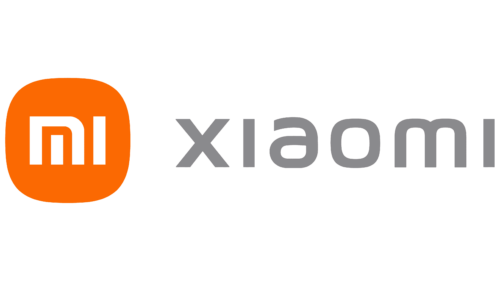 Do you want the suitcase to follow you independently? With Xiaomi, it is possible. The company turns everything it touches into a smart gadget. And luggage was no exception. Most of the products from Xiaomi are equipped with useful additional devices, making life as easy as possible for the modern traveler.
To move after the owner, the robotic luggage has a built-in camera and several sensors. This way, the product detects the direction and even the speed of the owner's movement. The device needs to be charged to work. However, in the future, in addition to battery consumption for movement, the suitcase will charge the owner's gadgets. A single charge will last for 20 kilometers.
The suitcase is made from the most advanced materials. Its three-layer composite shell with a honeycomb structure is resistant to impacts, scratches, and temperature fluctuations. The paint remains vibrant even after exposure to sunlight. Even a fire would struggle to reach the interior compartments.
The rubber wheels rotate 360 degrees and are virtually silent. The anodized aluminum handle can withstand heavy loads without bending, allowing additional luggage to be placed on top of the suitcase. TSA locks facilitate customs clearance. The interior space is divided into two zones by zippered dividers. Each zone has built-in additional pockets for gadgets, ensuring they are at the center of the suitcase and protected from shaking and impacts by soft items.
Each piece of luggage is available in multiple sizes and color variations.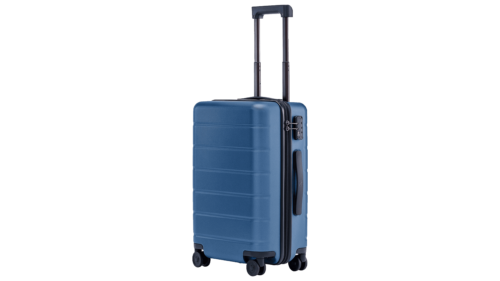 Other Brands
Many fashion houses and car manufacturers, among other things, produce luggage. Their models are also worth noting and offer decent quality. Michael Kors, Audi, Vivienne Westwood, BMW, and Guess – designer models stand out with their individuality. They attract attention with their shapes and colors. Automotive brands prefer the most modern materials, ensuring high durability for their suitcases.
How to choose the right suitcase
When going to a store, it's worth considering in advance what characteristics you want to see in your future travel companion. We'll try to list the main points to pay attention to. This will help you decide.
Suitcase Sizes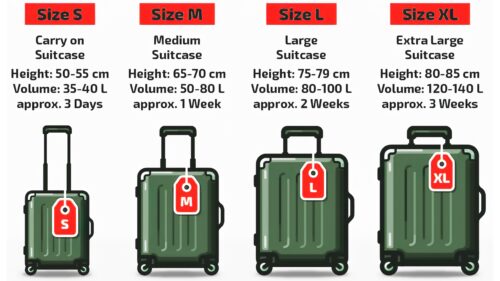 Most manufacturers produce the same model in three or four sizes.
S – luggage height up to 55 cm, volume up to 45 liters. Perfect for the cabin of a bus or plane. It allows you to carry toiletries, spare underwear, and gadgets or pack essentials for a short trip for one person.
M – up to 70 cm and 65L. A weekend trip for two or a longer journey for one person.
L – large models up to 158 cm and 125L. A great family size. It can accommodate clothing, shoes, and hygiene items for adults and children.
XL – the largest size, holding up to 150L. Suitable for winter family vacations.
Sometimes it makes sense to buy several items of different sizes.
Which Material is Best for Luggage?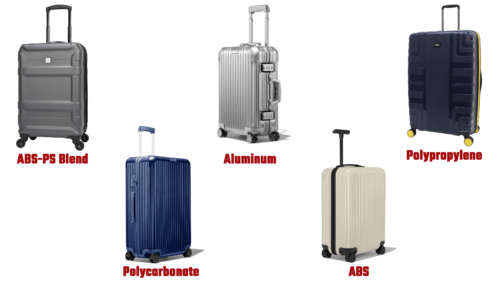 All suitcases are divided into two main groups: hard-sided and soft-sided. The former guarantees the safety of fragile luggage and is easy to maintain, but it has limited volume and is more expensive. The latter is more spacious but offers less protection against impacts and is prone to dirt. Each group includes several types of materials.
ABS Plastic. The most affordable but not very durable option. Requires careful handling. Under a strong impact, it may crack. Distinguished by its shine and various shapes, patterns, and colors.
Polypropylene. Durable and resistant to impacts. Mid-weight between plastic and polycarbonate. Reasonably priced.
Polycarbonate. Scratch-resistant and temperature-resistant. Lightweight. Reliable. Luggage made from polycarbonate is significantly more expensive.
Curv. A modern type of plastic made from woven and heated polypropylene fibers. It bends beautifully, taking on various shapes, but is prone to scratches.
Aluminum. The most durable material. Dents may form under impacts but without cracks. Therefore, luggage quickly loses its new appearance but is suitable for long-term use.
Nylon. Smooth, lightweight, and strong. Waterproof. Lasts for many years. Prone to fading due to direct sunlight.
Polyester. Requires almost no maintenance. Retains vibrant colors for a long time. Does not protect luggage from water.
Leather. Luggage with such a coating is expensive and prestigious. However, it requires meticulous care. Natural material quickly gets scuffed and cracks when overly dried. Scratches are also a common problem.
Some manufacturers use special coatings and treatments to counteract the drawbacks of materials.
How to choose luggage handle?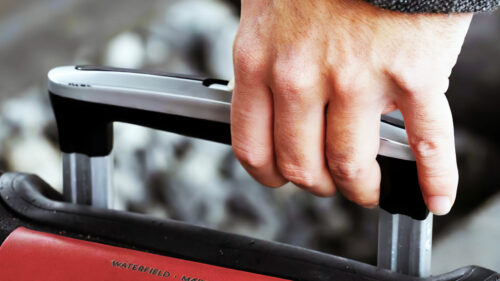 A suitcase has a handle for rolling and built-in carrying handles. The first is extendable as needed. The ideal option is a lightweight, thick metal holder, such as aluminum. It's better if the mechanism is hidden inside the case; otherwise, when the holder's "sheath" is hit and bent, the handle will stop working.
Luggage is not always rollable. To overcome steps, lifts in transport, or ditches, the bag must be lifted. It's good if the luggage has two strong side and top handles on metal rivets, capable of withstanding a full suitcase without tearing.
How to choose handles for telescopic luggage?
A well-made telescopic handle allows you to roll the suitcase, secure a small bag, or even seat a child. Therefore, when choosing, prefer thick-walled extendable tubes or a strong flat rod. Be sure to have several positions for adjusting to the owner's height.
Wheels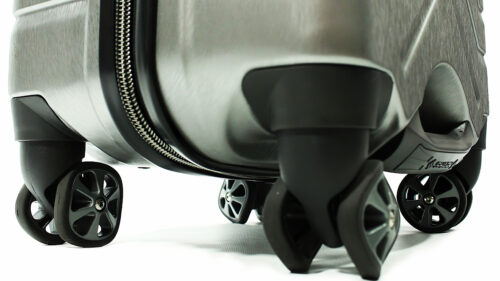 When choosing, pay attention to the manufacturing material, the number of wheels, and the attachment method. Modern materials include rubber, silicone, and plastic.
Silicone is considered the most quiet and most durable. Its drawback is cracking with frequent temperature changes. Plastic products create a lot of noise and break more often, but they are cheaper. Regardless of the material, it is important that there are metal bearings inside; otherwise, the wheels will not last long.
Remember: the larger the wheel diameter, the easier it is to roll on rough terrain. Two wheels create a small but still present load on the owner when moving. Four supports fully relieve the weight from the person carrying the luggage. It's convenient if the wheels rotate around their axis in different directions, which makes maneuvering easier.
Number of internal compartments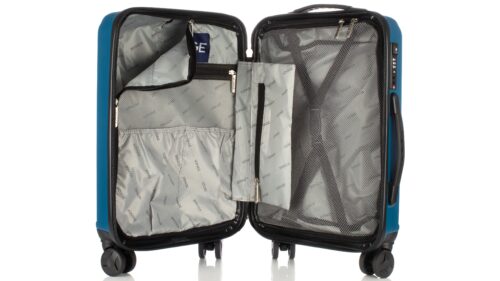 Textile suitcases have more various pockets and compartments, allowing you to arrange your belongings conveniently. Plastic counterparts consist of one spacious compartment and an additional mesh pocket. In some models, there is a partition with pockets for gadgets between the two halves.
Zipper fastenings
The zipper is the most vulnerable part of the luggage. Its durability determines the safety of the contents inside. The wider the teeth, the stronger the item. A metal runner is preferable to a plastic one. It's a bonus if the junction of the suitcase halves has a rubberized protective flap covering the zipper.
Built-in scales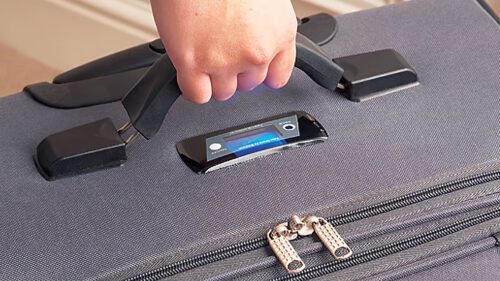 An additional feature that indicates the weight of your luggage, allowing you to avoid unpleasant surprises and extra fees at the airport. The screen is located near the top handle. If you don't travel by plane, there's no point in paying extra for built-in scales.
Combination lock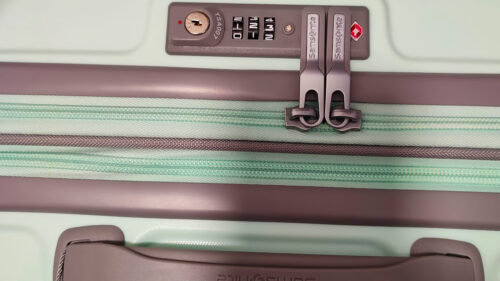 Various locks are used for additional luggage protection, including padlocks and built-in locks. They can be locked with a key or a special code. In the first case, it's important not to lose the keys, while in the second case, it's crucial not to forget the code. TSA locks are becoming increasingly popular, as customs officers can open them with a universal key without resetting the owner's code. If the suitcase is not checked in as luggage, a lock becomes less important.
To properly choose the features, try answering the following questions.
Several important tips
How often do you travel?
If it's once or twice a year, then buying an expensive branded suitcase that costs as much as all your future tickets for years to come is not necessary. Those who travel every 2-3 months or more often, for example, for work, should look for a highly wear-resistant model made of modern materials. A well-known manufacturer's name is essential here, as famous brands have their quality control systems and pay great attention to quality.
Which suitcase should you choose for air travel?
Hard-shell luggage was primarily designed for air travel when bags need to be checked in the baggage compartment. The case protects against shaking, impacts, falling off the luggage belt, etc. Therefore, if you prefer a bus, car, or train, you can opt for a textile suitcase. Plus, without air travel, there's no point in overpaying for a TSA lock, combination lock, or built-in scales.
Are you going on vacation to a resort, sanatorium, or city sightseeing?
Plastic wheels and 4-wheel suitcases are suitable for smooth roads and surfaces. They are ideal for transitions from planes to buses and from transportation to hotels. Steep descents, ascents, steps, potholes, and non-paved roads can only be handled by steel bearings, rubberized bases, and two large wheels.
Are you traveling alone or with your family and children?
In the latter case, it's better to purchase a large suitcase or even two right away. It's more convenient to travel with one piece of luggage when you have a child and belongings. Additionally, a small carry-on bag will come in handy. When flying with children, you'll need a change of clothes, diapers, snacks, toys, etc. It's convenient to put all these items in a small suitcase and take it into the cabin.
Additional features like combination locks, straps, internal dividers, and attractive prints will affect the price of the suitcase. Therefore, if you're on a tight budget, it's better to opt for a modest model with a reliable shell, handle, and wheels.
A travel bag is purchased for an extended period. So, approach the matter with caution. Make a list of requirements, read reviews, and check out the models available in your local stores. Only make a purchase if you're completely confident that it's what you were looking for.
FAQ
How to pack a suitcase for a flight?
Start by making a list and gathering all the necessary items in one place. Before placing the items in the suitcase, make sure they are well-packed.
Use plastic bags for clothes. Personal hygiene items such as shampoo, lotion, liquid soap, and perfume should be wrapped in several layers of plastic. If the bottle gets damaged, the surrounding items won't be affected. Wrap fragile items, dishes, and vases in soft clothing and fill the empty spaces inside to prevent damage.
To create a proper center of gravity:
Place the heaviest items in the middle of the suitcase.
Distribute shoes and small items along the sides.
Don't overfill the suitcase, making it barely close.
In case of impact, a fall, or a sudden jerk, the zipper may break, and your belongings will scatter throughout the airport.
It's recommended to take all gadgets into the cabin. However, if you're checking a bag containing a laptop or tablet, place them in a shockproof case and position them at the level of the suitcase's seam, with a layer of clothing surrounding the item on both sides.
When checking luggage, it's recommended to wrap even hard-shell suitcases in bubble wrap to avoid scratches and dirt.
How to clean plastic suitcases?
Clean hard-shell suitcases with a sponge or cloth using regular dishwashing detergent or soapy water. Avoid using metal scouring pads or brushes to prevent scratching the surface. Also, avoid concentrated detergents, bleach, and other aggressive cleaning agents that may affect the color's brightness and leave unsightly streaks or stains.
How to clean fabric suitcases?
Wash fabric bags using upholstery and carpet cleaning products, following the instructions. Water treatments are allowed only for hand-washing. Do not machine wash or wring out the items to prevent losing their shape. Brushes and vacuum cleaners are suitable for dust and dry dirt.
Do not dry soft luggage near radiators or in direct sunlight to preserve the bright color of the fabric.
How to care for suitcases?
If you travel once a year, does a suitcase require special care while stored away? With proper storage, it doesn't. The main thing is to thoroughly clean the suitcase after returning home. Remove any dirt, vacuum the interior, and wipe the wheels. Then, the luggage can calmly await the next trip.
Where to store a suitcase?
Only store a completely dry and clean suitcase. It's convenient to wrap it in several layers of plastic wrap to avoid dust accumulation or dampness. Some manufacturers provide special storage covers. If you have multiple suitcases and store them nested inside one another, be sure to wrap the wheels of the smaller bags in soft plastic film.
After packing, suitcases can be stored in a storage room, on a mezzanine, or on a balcony. The main condition is to avoid dampness and pressure on the walls.