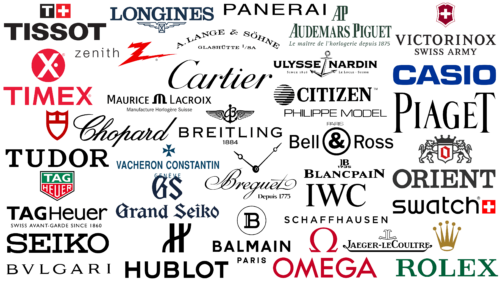 Wristwatches – an amazing thing because they can tell a lot about their owner. This is because, in the modern world, their functions are as numerous as the number of manufacturers.
The first and most important factor is timekeeping. They are perceived as a mechanism – precise, well-coordinated, and flawless in operation.
The second aspect is also key – it is an element of an individual's style. That is, wristwatches are eye-catching accessory that perfectly complements the wardrobe.
The third point is psychological. The presence of a watch represents a person as responsible, punctual, businesslike, and keeping pace with time.
The fourth indicator is status, as each watch brand expresses a certain social level of its customers.
But watches are chosen not only for these reasons. Modern models are so advanced and protected from the negative effects of the environment that they become indispensable companions in travel. They practically save lives, helping in the most challenging situations. To understand the assortment of these gadgets and to sort and catalog them, pseudo-experts create "rankings" where they put men's and women's watches of those brands that are beneficial to them in the top positions. Naturally, there can be no talk of fair criteria – there is only hidden marketing.
Then what should you pay attention to? What should be the basis for purchasing a wristwatch? Most often, they are evaluated based on the following:
innovative technologies and functions;
aesthetic appeal;
the total points received from experts;
average annual sales turnover;
the level of demand among buyers;
the quantity produced during the year;
the market value of the brand, and so on.
There are an incredible number of criteria, as some brands offer premium models, while others focus on affordable wristwatches for customers with modest means. In addition, the duration of the company's work plays a decisive role: the older it is, the more exclusive and expensive its products are. Some brands exist for a short period, disappearing as suddenly as they appeared. And the genuine leaders bask in the glory, achieving worldwide recognition.
We have studied all the nuances and compiled our list of watches. They are not divided by popularity or cost – only by manufacturers who have been producing them for many years. Well-known brands offer luxury wristwatches that combine exquisite design, impeccable quality, and long-standing traditions. The companies presented here are distinguished by their ability to amaze you, and all that remains for you is to buy a wristwatch to see for yourself.
Of course, the question of price is not the last one, as the more expensive the model, the longer it will serve, and the more accurately it will show the time. But why do watches have such a high cost? There are several objective reasons for this.
Materials, components, and equipment. Luxury watch manufacturers use expensive materials (precious metals and valuable minerals), patented technologies, and elite components. In addition to the brand's well-known name, the prices for such models can reach significant sums.
Quality assembly, labor cost. Premium watches are often hand-assembled. Considering that most of them are produced in Switzerland, where the cost of labor is very high, the price of branded products can eventually jump to the level of prestigious cars. The place of production of the components also plays a role.
Company prestige and its pricing policy. In the elite segment of products, the cost of wristwatches is dictated by the brand's marketing. Top-rated firms intentionally set high prices for their products to demonstrate their exclusivity. They themselves create a shortage of luxury watches: producing them on-demand and in limited batches, offering to stand in line.
Place of production. The most expensive samples come from Switzerland, where watchmaking traditions are very strong. They are elevated to national culture, so if the dial is marked "Swiss Made," at least 60% of Swiss components with premium characteristics are guaranteed to be used in the watch.
To make the right choice, we suggest taking a closer look at watch brands. And we will start with world masterpieces.
Legendary Watch Brands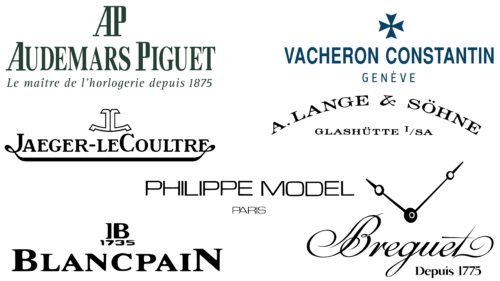 There is a category of manufacturers whose products belong to the highest level. They are equated to works of art or even creations of the fashion industry. We have selected the most authoritative brands with impeccable reputations and long histories.
Breguet

Breguet is a master of watchmaking. It has existed since 1775 when a shop first appeared in the capital of France, where exquisite products worthy of Parisian nobility and even royal personalities were sold. It was opened by Abraham-Louis Breguet and named after his own surname. Now the oldest representative of the industry belongs to the Swatch Group from Switzerland.
At the time, the owner of the watch shop was considered a pioneer in his field, as he introduced several key technologies and patented them. Now, this is a trademark feature that increases the uniqueness of branded watches. Among them are automatic winding, a mechanism for increasing accuracy (tourbillon), and an anti-shock system. These are epochal discoveries that have influenced the cost of watches: the most expensive ones were sold for $6.8 million at an auction in 2012.
The legendary products of the French master adorned the wrists and pockets of many outstanding personalities. Napoléon Bonaparte, Gioachino Rossini, Queen Victoria, Winston Churchill, King George III – all used products from the Breguet company.
Audemars Piguet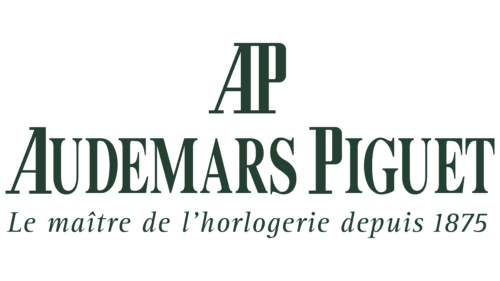 This is also one of the oldest Swiss companies, but it appeared almost a hundred years later than the previous one. It was founded by Edward A. Piguet and Jules L. Audemars in 1875. Today, it has maintained its status as a family business, producing about 15,000 hand-assembled watches yearly. Each model bears a serial number and the master's personal signature.
Audemars Piguet products also stand out with individual developments introduced over time. These include a minute repeater mechanism and skeleton watches, which the company presented first in the world. In addition, its assortment includes ultra-thin samples with an automatic tourbillon and the thinnest perpetual calendar.
The flat mechanism allows for the creation of maximally elegant, graceful, and compact options that perfectly adorn the wrist, bringing balance and harmony to the overall look. Many outstanding personalities use premium material watches from Audemars Piguet: Usher, LeBron James, Tom Cruise, James Corden, and others.
A. Lange & Söhne

This luxury watch company has two birthdays. It first appeared in 1845 when it was founded by Ferdinand Adolph Lange. The second opening took place in 1990 when it was re-registered by Walter Lange and incorporated into his Lange Uhren GmbH, now belonging to the Richemont Group from Switzerland.
Reviving his great-grandfather's German watch brand, the new owner actively continued his work, complementing the company's mechanism with a worthy casing. Now luxury models are made from platinum and gold – white, yellow, and rose. The luxurious cases are filled with in-house components: the company doesn't buy parts from third parties but creates them themselves. As a result, the brand produces only 5,000 luxury wristwatches annually.
The finishing is done according to individual standards, so over many years of work, the company has come to lead the High Watchmaking Art category. Assembly is done by hand and is always completed with precise mechanism adjustment. The most famous samples include those with an asymmetrical dial and without hands, where time is displayed in separate windows.
Patek Philippe

The company, created by two Polish immigrants, gradually grew into a master of the watch industry centered in the Canton of Geneva. Its products confidently compete with those of famous brands, attracting not only beauty but also innovations. The company started with a modest workshop, eventually becoming one of the most prestigious brands, as its watches now occupy an honorary place in a special museum.
The company's founders are Antoni Patek and Adrien Philippe, in whose honor it is named. The entrepreneurs established it in 1839. The Stern family currently owns the trademark, having expanded its production base worldwide. Particular attention is focused on unique mechanisms, including the most complex ones. It is no coincidence that eight of the ten most expensive watches sold are Patek Philippe.
Their distinctive feature is the perfect balance of innovative technologies and traditional design. They are a symbol of prestige, nobility, and high social status. Only gold models encrusted with diamonds are more expensive. No wonder these luxury items were worn by the highest nobility: Pope Pius IX, the Austrian Emperor, and Queen Victoria.
Jaeger-LeCoultre

Another oldest brand is Jaeger-LeCoultre from Switzerland. It was founded in 1833 when Antoine LeCoultre started making watches that turned into luxurious accessories. The Richemont Group now owns the company. The gradual evolution of watchmaking reached its peak, resulting in original handcrafted mechanisms. They are simultaneously luxurious, refined, and innovative.
The technological process positively affected this brand: today, its products are included in the category of luxury items of the highest level. It also owns hundreds of patents and inventions, more than 1,000 unique developments that have no analogs in the world. Among them are the most complicated wristwatches and the most miniature device. Moreover, the brand released the legendary Atmos watch with a perpetual mechanism. The company was also the first to make a watch without a winding crown.
To guarantee the quality of each sample, specialists apply a special control program consisting of 6 tests lasting 100 hours. These are elite products that skillfully combine ancient traditions and new technologies. One of the unique models is the Reverso, a rotating watch.
Blancpain
This is one of the oldest Swiss watch brands, as it has been around for almost three hundred years. The company appeared in 1735 and still delights with excellent quality and unique mechanical models in a classic design. Luxury items deserve attention not only for their appearance – they have original content that the manufacturer tirelessly perfects.
Currently, Blancpain is part of the Swiss Swatch Group and is considered its leading brand. Its greatest pride is diving watches. The innovation was launched in 1953 and won the trust of divers. No less unique are modern samples: they have a meticulously designed case with original decor, behind which hides a flawless mechanism.
Such attributes emphasize the high status of the owners, impeccable taste, and individuality. The company owns several proprietary lines, which include exquisite creations made of precious metals and equipped with innovative technologies. Among them are the ultra-thin mechanism, split-second function, perpetual calendar, repeater, and tourbillon.
Vacheron Constantin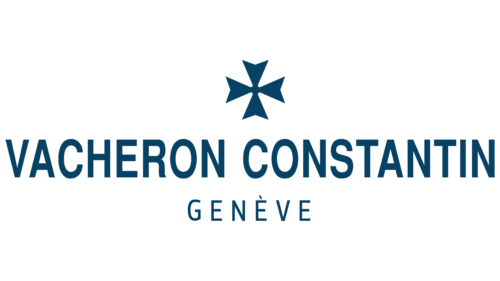 This is not just a brand but an entire empire of horological art with its own center, producing luxury-class products since 1755. Its list includes not only wristwatches but also pocket models of an exclusive level. It is now a subsidiary of the Richemont Group. Throughout its existence, the company has adhered to ancient techniques that today fit perfectly into the concept of modern technologies.
Not everyone can afford such watches, as the least expensive model costs almost $9,000. Vacheron Constantin's timepieces were chosen by the Duke of Windsor, Pope Pius XI, and Napoleon Bonaparte. Celebrities of our time who prefer them include Rick Ross, Kate Bosworth, and Marlon Brando.
This company produces true exclusivity. They create mechanisms according to individual customer requirements – using the most expensive materials and with a personalized design. A distinguishing feature of these watches is the Maltese cross, which adorns the dial and the winding crown.
Top Watch Brands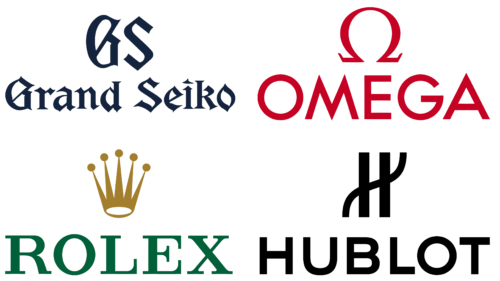 We would like to highlight the style icons among wristwatches – prestigious, cult-like, which are worn with awe by everyone who shapes the fashion world. These examples are popular, well-known, and desirable. Demand for these brands' products remains high worldwide and seems unlikely to drop in the coming years. So, who are these style icons?
Omega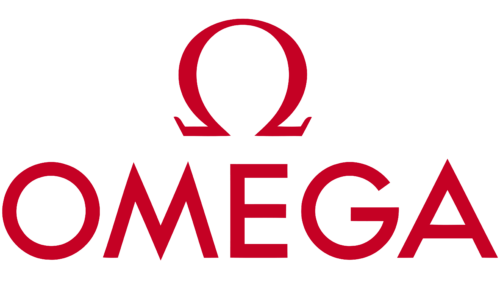 This Swiss company can confidently be considered legendary, as it has existed since 1848. But back then, it had a different name: the current name came only in 1903 and immediately took its place in the logo. The founder of the watch workshop is Louis Brandt, who opened it in the city of La Chaux-de-Fonds. It is now a prestigious brand owned by The Swatch Group.
In its time, Omega released the only watches certified for use in space. They adorned astronaut Buzz Aldrin's wrist during his time on the Moon. The company also owns waterproof models that successfully withstood diving to a depth of 135 meters. No wonder the products of this firm were worn by Jacques Maillot, Jacques-Yves Cousteau, and many actors who played James Bond. The Seamaster line of watches holds diving records in bathyscaphes and without.
Hublot
Although the Hublot watch company is not very old and does not have deep historical roots, its watches make up the backbone of trendy accessories. They enjoy immense popularity worldwide thanks to their unusual design. A porthole-shaped case, metal screws, golden luxury, and a rubber strap are the key factors influencing their popularity.
They later gained a reputation for unusual accessories, with an inventive twist not found in any other company's watches. This is the trademark of the brand, founded by Italian Carlo Crocco in 1980. It is now a subsidiary of fashion giant LVMH and delights fans with exquisite, cult, unique watches of an unusual format. Luxury minimalism is their advantage.
Rolex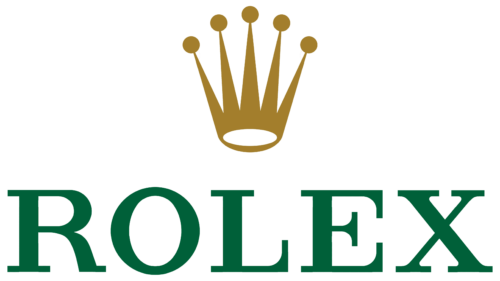 These watches are known all over the world. They have become style icons, emphasizing the high status of the owner and their sense of refined luxury. The founding of the Rolex company coincided with the beginning of the 20th century, so it absorbed the basic ideas of its surroundings, accurately embodying them in its branded products. As a result, its goods quickly spread to every corner of the world, delighting admirers of modernized classics.
As with Hans Wilsdorf (founder of the company), these watches are still hand-assembled today, demonstrating a standard of unparalleled quality. At the same time, they are affordable, as they are designed not only for official purposes but also for everyday wear. The main characteristics of these timepieces include a long power reserve, water resistance, automatic winding, shock resistance, high precision, and of course, elegance. They are often worn by global stars like David Beckham, Mark Wahlberg, Kanye West, Orlando Bloom, and Justin Timberlake.
Grand Seiko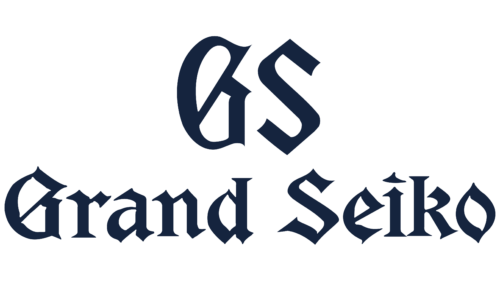 Grand Seiko wristwatches are a new word in the global market. The brand appeared in 2017, having been separated from its parent company with an almost identical name. Previously, it was a product line within the collection but then became an independent brand due to the increased demand from luxury watch enthusiasts. Now, it's a top-tier company with its own aura.
The philosophy of these prestigious timepieces lies in aesthetics. The Japanese manufacturer strives to uphold its reputation, giving the dial a three-dimensional appearance and the case a chiseled design. It is the combination of sharp edges, matte surfaces, and mirror finishes that give the brand's watches their distinctive look and makes them top-notch. But quality comes first: the company meticulously selects high-precision movements to perfectly measure the time that permeates us.
Luxury Watch Brands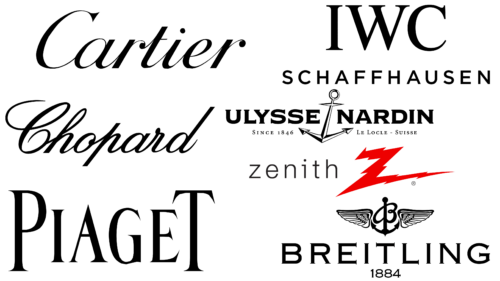 It's unrealistic to cover all luxury watch brands in this overview, as this is a whole universe with its own design rules, beauty standards, and values. We have selected the manufacturers that are most popular in the luxury segment.
IWC

This Swiss watch company started as a small luxury watch workshop concentrated in the town of Schaffhausen. Although it was considered a factory, it occupied a limited space. Its founder was the talented master Florentin Ariosto Jones. He launched production in 1868, and since then, it has continued to delight fans of quality wristwatches with a worthy selection. It's no wonder that today, IWC is the center of innovative developments within the Richemont Group.
For example, the company has watched with a 204-hour power reserve, nine hands, 659 parts, and a Pellaton system. All models are not only technically perfect but also beautiful. Thanks to this combination, they have gained immense popularity as they work efficiently, run precisely, and look prestigious. Some models are even considered legendary.
Zenith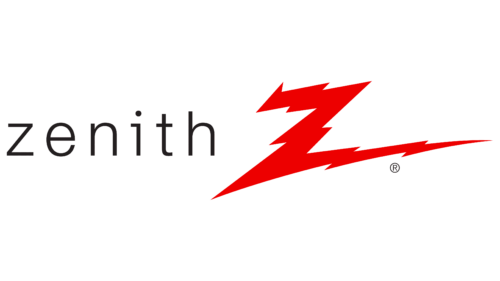 The origins of this watch brand can be traced back to 1865 when Georges Favre-Jacot, a young watchmaker, opened a small workshop in the town of Le Locle. Gradually, it became the center of production for reliable and ultra-precise watches, as evidenced by the numerous awards won during the brand's existence. They have collected over 2,000 awards.
Zenith watches have gained recognition for their original design as well. The collection features models with classic styling and unique decorations incorporating numerous precious gemstones. These include inlays and other intricate details. The distinctive strategy of the company is the production of its own mechanical calibers.
Piaget

The founder of the brand is Georges Piaget. He created it in 1875 to manufacture watch movements. Later, the company transitioned to producing watches. Today, the firm belongs to the Richemont group and offers luxury handcrafted products. The high price is explained by the individual assembly and the presence of a large amount of decor, which elevates these products to the status of jewelry.
Each piece features exclusive details and ultra-thin mechanisms to delight fans of luxurious innards. The company offers wristwatches with the thinnest minute repeater and the flattest tourbillon. The most famous model is made in the form of a gold cuff with 236 diamonds and a lapis lazuli dial.
Chopard

The origin of this watch company dates back to 1860, when Louis-Ulysse Chopard founded it in the small town of Sonvilier. Until 1963, it was owned by his descendants, and then it was passed on to the Scheufele family. The German master made it extremely popular by establishing the production of luxury watches.
It is to him that the brand owes its worldwide fame, as the new owner introduced a well-recognized feature – precious stones sealed in a transparent cover where they freely rotate. Of course, this adds value to the watches, but they are worth tens and hundreds of thousands of dollars not only because of the gemstones. Each piece hides an ultra-precise timekeeping mechanism.
Ulysse Nardin

This Swiss manufacturer can even be considered legendary since its inception dates back to 1846. It used to produce marine chronometers, but after its revival in 1983, the company transitioned to a different range – luxury high-complication wristwatches. Like the old models, they, too, gained widespread fame around the world.
By 1975, the brand had already garnered 18 gold medals, 2,411 special prizes, and 4,324 personal certificates. Although the company's headquarters still remain in the town of Le Locle, it is part of the French fashion industry giant Kering and sells its products through a distribution network. All pieces bear the easily recognizable mark – the brand's anchor emblem. Naturally, the range also includes waterproof models, including those for divers with an allowable depth of up to 200 meters.
Cartier

Cartier offers not only exquisite jewelry but also luxurious watches. It has been producing them for half a century, astonishing fans with the beautiful combination of jewelry and wristwatches. Such products are recognizable by their unique charm – delicate, sweet, and gentle—no wonder this brand's products are primarily intended for women.
The refined design is embodied through the use of precious stones and precious metals. They are so abundant and luxurious that their manufacturer is used by maharajas and sheiks, dukes, and kings. In general, almost the entire world's elite chooses Cartier luxury watches for themselves. Prices range from modest to astronomical sums.
Breitling

This company began its work in Saint-Imier and then moved to Grenchen, where it still operates successfully. It was founded by Léon Breitling in 1884. Its product range includes wristwatches for aviators – so-called commander's watches, which are characterized by high precision. COSC quality certificates confirm this fact.
Branded chronometers are provided with protection against moisture penetration, increased durability, and unique bracelets. The latest models also have a radio transmitter to determine the owner's location accurately. Luxury models are so reliable that they can be fearlessly submerged into the seabed and ascend into the clouds.
Premium Class Watch Brands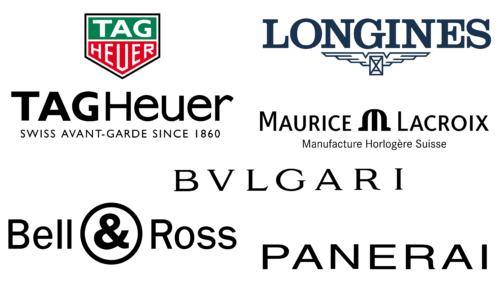 Luxury watch brands do not end there. They form the next category, which includes more affordable price models but does not lag behind in technology compared to ultra-expensive models. This group is numerous and consists of well-known names in the international watch market. Such products not only adorn the wrist: these are devices with excellent performance characteristics and impeccable appearance.
Bell & Ross

A French company, relatively young in terms of watch brands, appeared in 1992. It grew from a university project by founders Bruno Belamich and Carlos Rosillo, who named it using fragments of their surnames. Initially, production was concentrated in Germany, but a few years later, it moved to Switzerland. However, the headquarters remain in Paris.
The main feature of the brand is commander's watches in a square case. The primary task of such chronometers is to show accurate time at extreme heights, as they are designed for pilots. However, other models have joined them over time, and now the manufacturer produces three types of watches: vintage, marine, and aviation.
They differ in the dial arrangement, mechanism, and case size. Some resemble instruments from an airplane cockpit. Traditional options appeared later and are also in demand, along with diver and pilot models. Thus, the young brand has become the best supplier of wristwatches for extreme sports enthusiasts and military professionals. It collaborates with the American SpaceLab, the French Air Force, and elite military units.
Panerai

Italians are no worse than the Swiss in terms of watches. This is confirmed by the Florentine company, which has existed since 1860. It was founded by Giovanni Panerai, who used it as a workshop, a store, and a school for training specialists. Today, it has risen to the global level and is owned by Compagnie Financière Richemont SA.
The introduction of new technical solutions, the pursuit of the highest quality, and hard work have transformed a simple company into a leader in the watch industry. As a result, during World War I, the brand became the primary supplier of watches for the Royal Italian Navy, which influenced their design and functions. This fact had a significant impact on the entire company's activity.
The main feature of the Italian brand's design is a crescent-shaped crown protector. This solution is advantageous not only from a design perspective but also in terms of high technology. It tightens the rotating mechanism, preserves the airtightness of the case, and increases the water resistance of the watches even at impressive depths.
Bulgari

The Italian brand Bulgari focuses on beauty, producing watches, jewelry, perfumes, leather goods, and other fashion accessories. It's not just a company but a massive fashion empire, saturating the market with trendy items. And wristwatches are one of them. They are unique designs with their own character, original, expressive, and unusual, as they serve as an addition to the image.
The company had existed since 1884 when it was founded by Greek jeweler Sotirios Boulgaris, who named it after his surname in the English version. However, later, the designers replaced the letter "u" with "v" in the logo, emphasizing the brand's expressiveness. But its name is still written correctly – Bulgari. Now it is the third most popular brand after Tiffany and Cartier.
Their collection features stunning watches with diamond, emerald, and ruby finishes. They are made of precious metals and are priced accordingly, which means they are very expensive. The favorite theme of this Italian manufacturer is the snake. It is bracelets in the form of a coiled snake that most often complement the exclusive dials.
Maurice Lacroix

Swiss watch brand Maurice Lacroix was initially a division of the company Desco von Schulthess, founded in 1889, while it itself appeared much later – in 1975. Until then, it worked within the corporation on elite-level watches. It was named after a board member who became its founder.
After the release of the first model, the newly formed brand confidently began to conquer the world market. It bought case production, started creating its own mechanisms, and focused on unique design. In the end, innovative ideas and old developments of famous masters led to the company's rise, which opened its branches in most corners of the planet. Its list includes many masterpieces with calendar modules, power reserve indicators, and other complex improvements.
TAG Heuer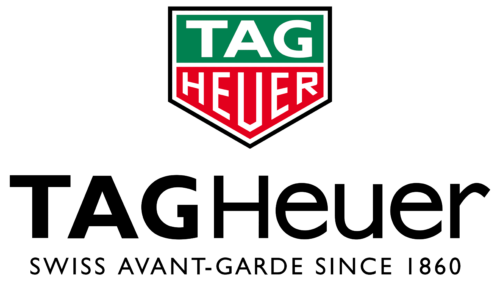 The first part of this watch manufacturer's name is decoded as "Techniques d'Avant Garde," and the second is the founder's surname, Edouard Heuer. He opened the company in the Swiss town of St-Imier in 1860. Now the brand is known among extreme sports enthusiasts who love high speed, as its products are primarily intended for racers. Sports watches are hugely popular, so the brand has repeatedly sponsored car, motorcycle, and bike races, as well as ski competitions and soccer tournaments.
What makes TAG Heuer chronometers famous? Luxury level and perfect quality. They are waterproof, allowing immersion up to 200 meters deep, and equipped with double clasps, steel bracelets, luminous hands and dial markers, sapphire glass, screw-down crowns, and unidirectional rotating bezels. Before reaching customers, they undergo 60 mechanical tests.
Longines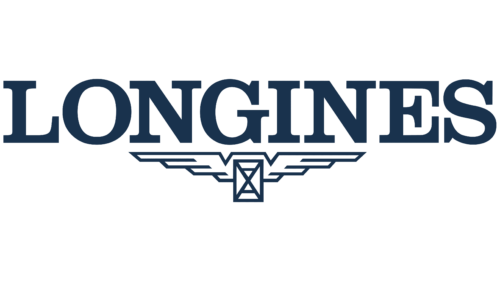 This brand appeared in 1832 when watchmaker Auguste Agassiz created his own workshop, partnering with two lawyers – Florian Morel and Henri Raiguel. Later, they left the business, leaving the company to Agassiz. The brand flourished with the arrival of Ernest Francillon – an economist and the founder's nephew. Being an enterprising and intelligent person, he proposed several innovations that elevated watch production to a high level and brought brand recognition.
Since the appearance of the first chronograph movement (in 1878), the company began actively collaborating with various sports organizations and teams. It was the official partner of equestrian sports competitions, gymnastics, racing, skiing, and more. Of course, the watches became more reliable over time, and their appearance became more exclusive. Now the brand is among the premium ones, offering durable, lightweight, thin, and accurate models.
Business-Class Watch Brands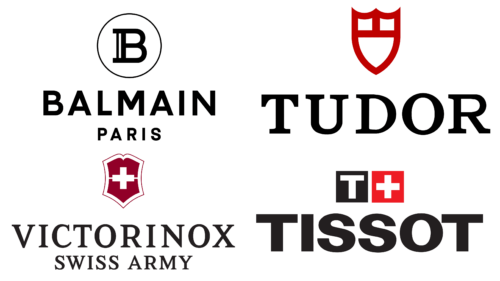 Next, we'll talk about more affordable watch brands. They also have high quality, signature designs and are considered legendary, but are less expensive than the previously described ones. There are several objective reasons for this:
Lower cost.
Faster payback.
A recent entry into the market.
The desire to compete with more prestigious brands.
Tissot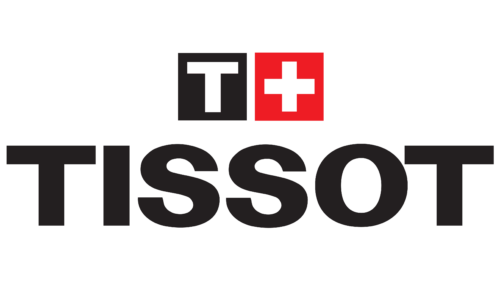 The Swiss company appeared in 1853. That's when Charles-Félicien Tissot, together with his son Charles-Émile Tissot, opened a workshop in Le Locle, which gradually turned into a mini-factory at home. Now it deservedly represents the best watch brands, as it was the first to release a self-winding mechanism. The hands-on its dials do not deviate even under the influence of magnetic waves. Many models use various innovative technologies.
The manufacturer also takes the appearance of the product very seriously, paying special attention to respectability. Each example of its wristwatch is a genuine decoration. The brand's lineup also includes wooden and stone options, a limited-edition sports series, and watches with a purely feminine design.
Balmain

The company Balmain was created by Pierre Balmain in 1945, but it debuted as a watch brand in 1987 when the Swatch Group launched the production of Swiss watches. Now, this brand has gained fame for its original design of women's models. They are decorated with elegant Arabic ornamentation, making them colorful accessories.
The price range for such watches is vast, so those who want to acquire a sophisticated and fashionable item with good technical parameters easily find a suitable example. The company also offers incredibly expensive samples encrusted with diamonds. But mainly, it represents mid-priced segment watches.
Tudor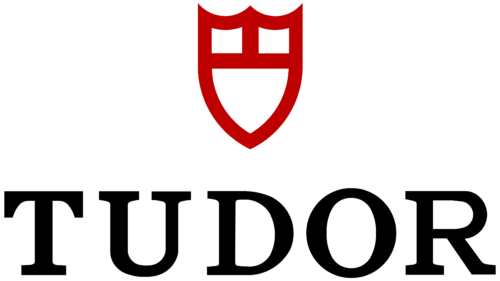 Essentially, this is a sub-brand of Rolex: it is its subsidiary, and they both belong to the Hans Wilsdorf Foundation. The brand appeared in Geneva in 1926 but only fully entered the watch market in 1946. At that time, it started manufacturing super-protected watches for professional divers and the military.
From the very beginning, the young brand positioned itself as an affordable alternative to Rolex and always emphasized its connection to the top manufacturer. This marketing move allowed it to quickly rise and gain the trust of fans, as its watches are just as reliable and impressive as the wristwatches of the parent company.
Victorinox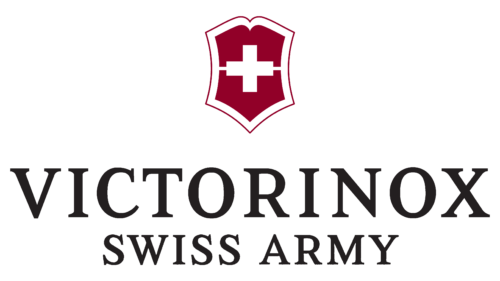 Watches are not the main product of the Victorinox company. It specializes in the production of pocket knives, equipment, and clothing for tourists. The company has been around for a long time, as it was founded in 1884, focusing on the military direction.
Of course, this is reflected in the quality of the products: before hitting the shelves, watches undergo thorough control and certification. As a result, only the best samples with a three-year warranty are available in stores. There are both men's and women's models in the assortment. They are regularly updated with new samples featuring innovative technologies.
Affordable Watch Brands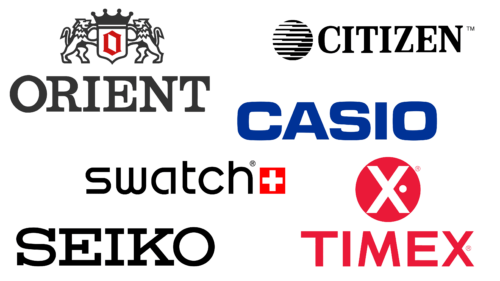 So, we have reached the most accessible price segment, the products of which are also of high quality and popular. They are known for their low cost and excellent design, although not all are Swiss.
Timex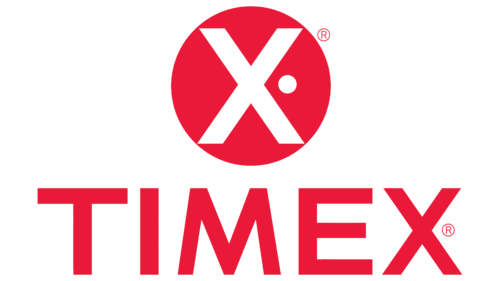 This is an American watch brand. Since its inception in 1854, it has been aimed at ordinary consumers for whom a good thing is important, not prestige. Over the years, the company has remained true to its principle, so it produces inexpensive products, which today are even chosen by celebrities and politicians.
As a result, the brand is included in the top 5 best-selling in the world and is recognized as the best in the United States. It has moved away from the production of European counterparts and gained its own identity. Its watches are versatile, highly functional, technologically advanced, and practical. At one time, they were given the status of "watches that glorified the dollar." That is, these are truly affordable chronometers for all occasions.
Citizen

Although the Japanese company Citizen's main specialization is not watch production, it still does an excellent job. As a result, they produce highly accurate chronometers supported by the proprietary Eco-Drive technology. It powers them not only from artificial but also from natural light sources.
In addition, some products are equipped with a built-in radio antenna and the ability to synchronize with satellites. The brightest representatives of this brand also have automatic world time adjustment and an indestructible battery with a charge indicator.
Swatch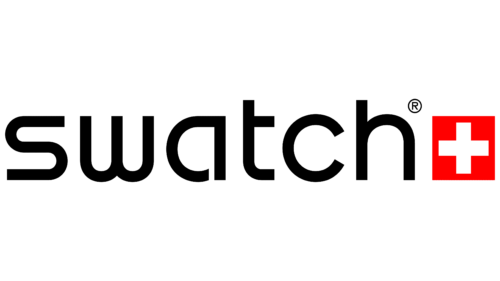 Swatch is one of the famous Swiss brands. The company was founded in 1983 in response to the quartz crisis that gripped the world in the 1970s and 1980s. It was founded by three entrepreneurs who introduced inexpensive electronic watches powered by batteries to the market.
Jacques Müller, Elmar Mock, and Ernst Thomke gave the brand a name that hinted at it being a "second watch" (that's how its meaning is deciphered). That is, the watches were designed as beautiful accessories for everyday use. Today, the company belongs to The Swatch Group, continuing to delight fans of fashionable looks with modern models made of durable plastic.
Casio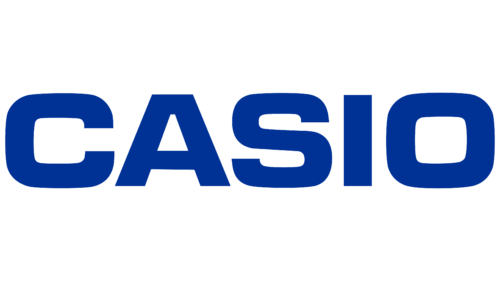 The Japanese have also excelled in producing stylish and affordable watches. An example is the Casio brand, which saturates the international market with quartz movements. Founded in 1946, it initially dealt with mobile phones, calculators, photo and video cameras, and electronic musical instruments.
Later, digital and analog watches were added to the list of products. Since they are not adorned with diamonds, their prices are reasonable. The company presented its debut samples in the 1980s and 1990s, choosing the mass consumer segment for itself. It developed models that withstand incredible loads, have high moisture resistance, and are equipped with batteries with a 10-year service life. Essentially, these are modern multifunctional gadgets with innovative technology.
Orient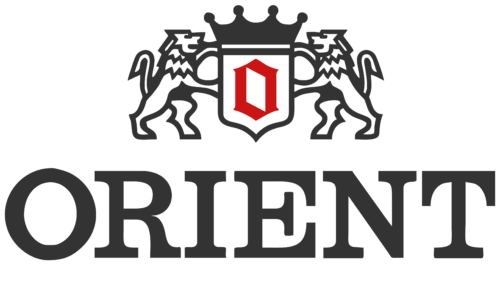 This company received its current name half a century after its foundation and appeared in 1901 in Tokyo under the name Yoshida Watch Shop. That is, it was a wholesale store opened by entrepreneur Shogoro Yoshida. Over time, the brand seriously focused on watches, offering mechanical samples with manual and automatic winding, solar (light), radio-controlled, and quartz ones.
Now, Orient has become a subsidiary brand of the Epson Corporation and manufactures products at its own factory. It also makes movements for its own watches, entering the top 3 Japanese watch companies. It has several individual developments in the field of micromechanics and several excellent electronic models.
Seiko

This is another Japanese watch brand that covers a wide range of electronic devices. In addition to watches, its list of products also includes jewelry, optical products, and semiconductors. Strangely enough, all of them directly affect timekeeping devices, as the main task of the manufacturer is to supply modern high-tech samples for widespread use.
The company appeared in 1881, founded by one of the most outstanding watchmakers in history – Kintarō Hattori. It became the main supplier of wristwatches for the Japanese army during World War II and released the first quartz movement with a complication.
Conclusion
What is a watch?

For some, it's a trendy accessory; for others, a practical device; and for yet others, a status symbol. But, putting our hands on our hearts, we must all admit: it's a universal attribute for measuring time, so the more accurate it is, the better. In modern times, additional features play a significant role in timepieces, although there are enthusiasts who highly appreciate them as works of art.
So, everyone chooses a watch based on their own standards, requests, and needs. What option is personally yours will be shown by time and… your wallet. That's why we've talked about brands in different price categories. Of course, our list does not include all the watch companies worldwide. There are many more, but we have grouped the most outstanding ones by category. Don't hesitate – choose the best!