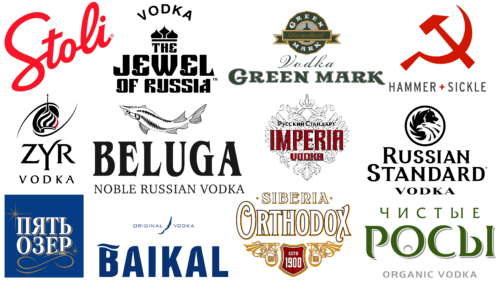 According to Drinks International ratings (a British publication), vodka ranks second in popularity, only conceding the top spot to whiskey. This means that vodka is the queen of alcoholic beverages, and whiskey is the king. Despite the simplicity of vodka, today, this spirit forms several categories, one of which is luxury. We will discuss this particular category and reveal the most famous Russian brands.
Premium vodka is a complex product. It considers many factors affecting quality, so its creation is a multi-stage and lengthy process requiring vigilant control. Specifically, two nuances related to impeccable purity are essential:
first – perfect alcohol obtained by rectification;

second – crystal-clear and well-filtered water.
And that's not all, as modern types of Russian vodka, in addition to thermal shock and multi-stage purification, undergo other production technologies. For example, they are enriched with natural flavors of additional ingredients using methods of blending, infusion, and some others.
Moreover, vodka is always accompanied by the word "Russian" since it is considered the national drink of Russia's inhabitants. It is there that the largest number of alcohol brands represents a 40-degree product. Consequently, the range of offers is quite rich, but not every one of them belongs to the luxury category.
Therefore, we have collected relevant information to make it easier for buyers to navigate the variety of offers displayed on store shelves. So, we present the top 12 best vodka brands. But before that, let's briefly delve into the history of this spirit.
A bit of history
It is believed that vodka has ancient roots dating back to the first century AD when the Greeks in Alexandria discovered distillation technology. According to records, Ar-Razi (an Arab doctor) living in the ninth-tenth century already used alcohol for medicinal purposes as a disinfectant at that time.
Later, the Crusaders borrowed the recipe and transferred it to Europe from the Middle East. It was in European countries that alcohol began to be produced as an alcoholic beverage, spreading to other regions. However, the raw materials differed in each case.
In the French Provence, alcohol was extracted from the pressings of fermented grapes. In this form, it penetrated Russian lands: in the 14th century, Genoese merchants brought it and called it "living water" – aqua vitae.

In Russia, grapes were less common than in European countries, so the technology of alcohol production was significantly modified. They began to distill it from the grains of cereal crops, which were abundant.
Then the first vodka appeared in Russia. According to official sources, around 1430, a monk from a Moscow monastery added water to alcohol, giving rise to a 40-degree product. The alcoholic beverage that Isidor "invented" was named "bread wine." The name stuck for a long time until the word "vodka" first appeared in 1533.
This term was found in Russian written sources and in the chronicles of Poland (also in the 16th century). But in ancient times, it referred only to a tincture made from medicinal plants. It was made specifically with vodka and was considered a product with herbal additives.
In 1751, Russian Empress Elizabeth Petrovna mentioned vodka for the first time in official state documents. She issued a decree regulating the production of this type of alcoholic beverage. According to it, not everyone was allowed to produce vodka. Only nobles were granted permission.
Around the same time (in the second half of the 18th century) in Russia, the technology of purification using charcoal was tested. As a result, the name "Russian" always accompanies the name "vodka" because it is considered a Russian national drink.
Types of Russian Vodka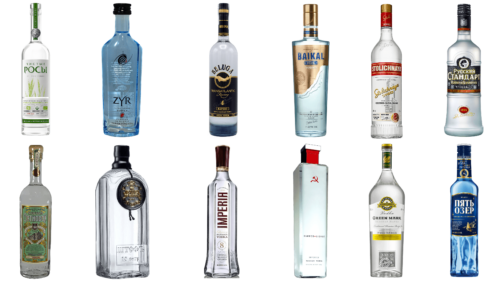 Based on technological requirements, vodka is produced based on four types of alcohol, differing in their level of purification:
alpha;

luxury;

extra;

basic.
Alpha. This category of alcohol is used to produce super high-quality and most expensive vodka varieties that are exported to other countries. It does not contain methanol (or in negligible amounts – up to 0.003%) as it undergoes multiple stages of thorough filtration. It is made from wheat and rye (separately or mixed).
Luxury. This is the basis for premium-class vodka brands and high-quality drinks. It also goes through many purification stages – so that the methanol content does not exceed the 0.02% threshold. It is made from grain and potatoes, with starch content no higher than 35%.
Extra. It serves for the production of middle-class vodka. This category of raw materials differs in slightly more thorough filtration than basic group alcohol and assumes a low methanol level – within 0.05-0.02%. Such alcohol is intended for average-quality alcoholic beverages. It is distilled from any grain mixtures, molasses, potatoes, and other starchy products.
Basic. It is used for vodka tinctures and liqueurs, as well as for budget-level vodka. Raw materials are obtained from grain, potatoes, sugar beet, and molasses. The starch content in potatoes can reach 60%. As for grain cultures, they are used in arbitrary proportions – there are no exact ratios for them. Purification from impurities and methanol is minimal.
Nowadays, another category of alcohol has emerged – organic. This alcohol is produced according to the same standards as the Alpha group raw materials. Still, only ecologically clean grain cultures are used – grown in safe zones where there are no harmful impurities in water, air, or soil. The grain is harvested under optimal conditions, processed, and stored without using chemicals.
Popular Russian Vodka Brands
We offer you to get acquainted with well-known Russian vodka trademarks. The list is arranged not by elitism or quality but alphabetically. Each fan of this alcoholic beverage will be able to determine the most suitable product choice.
Baikal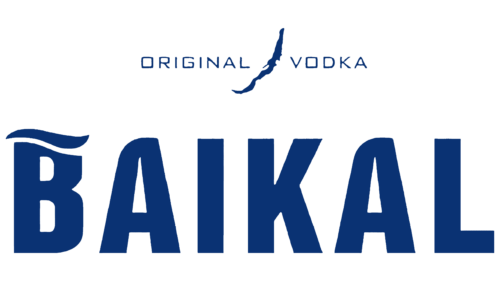 This is not just vodka – it is a tribute to the largest and deepest freshwater lake in the world. It holds more than 20% of the world's freshwater reserves. Naturally, this water serves as one of the ingredients for the "revitalizing moisture" with the corresponding alcohol content.
The brand bears the same name as the lake, from whose depths crystal-clear water is drawn. This vodka is produced at the Ulyanovsk Alcoholic Plants Gross, LLC. Additionally, it includes:
pine nuts;

natural honey;

pine buds.
These ingredients are used to prepare an infusion, which is then mixed with the alcohol base and Baikal water. The result is a luxury-class vodka with a pleasant forest aroma and a predominant nutty aftertaste. The drink is bottled in souvenir bottles.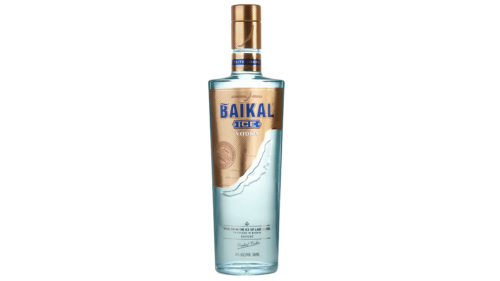 Beluga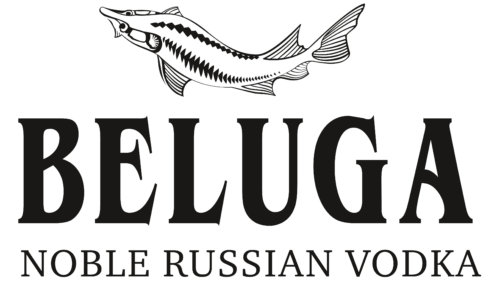 The brand from Mariinsky Distillery holds an honorable place among Russian vodka trademarks. It is named after the most valuable fish species, emphasizing its premium quality. Currently, Beluga is one of the leading alcoholic products, widely popular abroad and exported to 80 countries. The vodka is made using artesian water drawn from more than 300 meters deep.
The company that produces this vodka was founded in 1900 and has delighted strong alcohol lovers with a luxury taste for many years. In 2007, it was incorporated into the Synergy holding. Three years later, it brought the parent company to the highest level of recognition, as in 2010, the company entered the top 3 liquor manufacturers.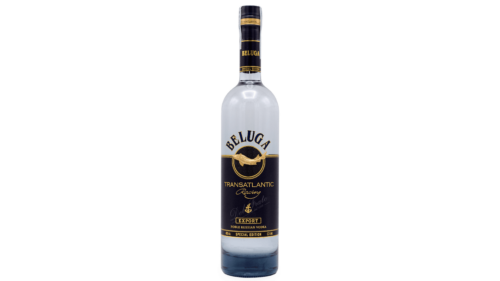 Chistye Rosy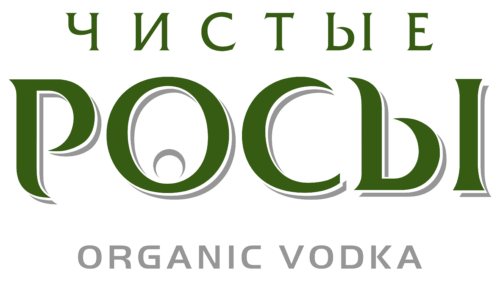 Dew is the purest moisture that forms on plants in the pre-dawn hours. It is a morning blessing, a revitalizing source sprinkled in droplets on grass and flowers. This is the meaning the creators of this Russian vodka wanted to convey in its name. Chistye Rosy is the result of painstaking work by professionals in their field, resulting in an organic alcoholic beverage.
This is the first trademark of alcoholic products certified according to European standards. The production of vodka covers many stages, each of which complies with the norms of AbCert AG (Germany). The company carefully monitors everything – from preparing the land for sowing grains to the final bottling of vodka in branded bottles. The result is a unique Russian high-quality alcohol.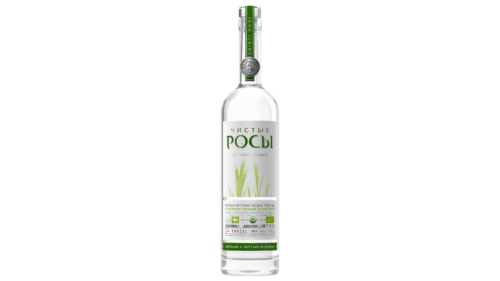 Five Lakes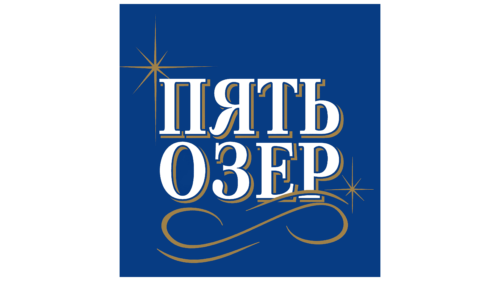 Russian vodka Five Lakes is a product of the Alcoholic Siberian Group. This company has been operating in the domestic market since 1993, providing high-quality products and winning awards at exhibitions and competitions of various levels. Today, it is one of the largest alcohol producers in Russia, strictly adhering to special technologies. For example, it uses a flawless base for vodka – the crystal-clear water of Siberian lakes.
The company produces its premium line according to high standards, selecting the best raw materials:
luxury-class alcohol;

wheat infusion;

citric acid;

food-grade soda;

sugar syrup.
Thanks to its natural composition, this Russian vodka is easy to drink and has a subtle taste. The products are bottled in branded glass bottles with a capacity of 0.5 liters.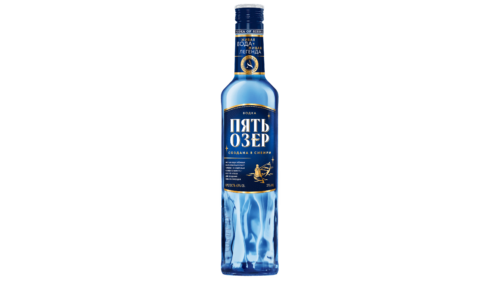 Green Mark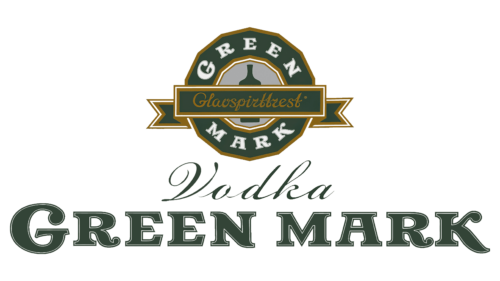 Another alcohol brand producing spirits based on premium-level products is Green Mark. Its name directly indicates that it is a natural vodka made from natural and safe raw materials. In particular, its composition includes:
premium-class alcohol;

malic acid;

softened water.
Moreover, the alcohol undergoes double purification – filtration using silver and charcoal. Only then is it bottled. The bottles are standard, but the caps are unique – a patented special design. This technique achieves an astonishingly soft taste and reliably seals it in glass containers.
In 2012, based on global sales volume, this alcohol brand was awarded third place. Now its products are supplied to more than 20 countries. In Russia itself, it has long been recognized as a favorite brand among the local population.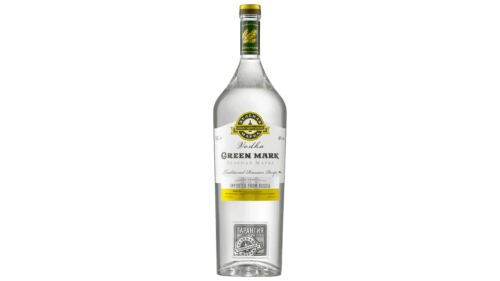 Hammer + Sickle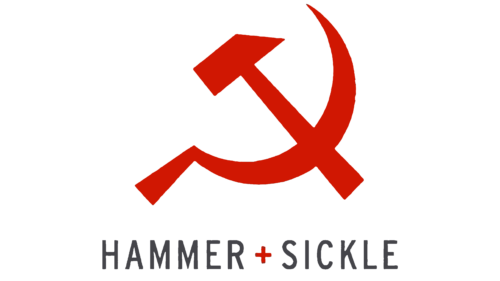 This Russian vodka is also considered organic because it is made from natural ingredients. Consequently, Hammer + Sickle is a 100-percent natural product. The manufacturer selects for it:
elite-level alcohol obtained from grains of select winter wheat grown in the southern part of the country;

crystal-clear water with multi-stage purification, extracted from a deep-drilled well.
The drink itself also undergoes thorough filtration, which allows for unparalleled quality—no wonder this vodka represents a premium alcohol group worthy of attention from true connoisseurs of strong spirits.
Imperia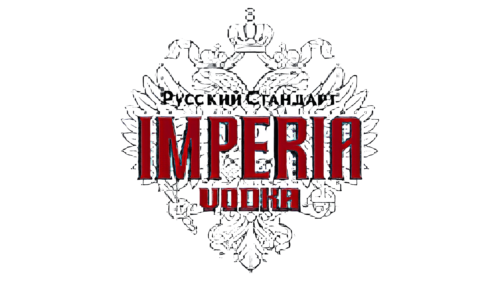 The Imperia trademark appeared in 2004 and has since captivated the hearts of premium spirits enthusiasts. Russian Standard Imperia vodka is based on the old traditions and technologies developed by scientist Dmitry Mendeleev in 1894. The classic recipe is built on a unique combination of super high-quality ingredients. The advantages of this product are indisputable:
eight-time distillation;

filtration through Ural quartz crystals;

purification through charcoal filters.
The result is worthy of having a mark of authenticity for the origin of Russian vodka and a certificate of compliance with the original traditions of making 40-degree alcohol on every bottle. Such a designation has adorned the labels since 2010. The taste of elite alcohol is distinguished by incredible softness with hints of chocolate and spices.
Jewel of Russia

This vodka brand represents the best traditions of Russian art in the preparation of alcoholic beverages. The manufacturer selects ancient recipes and natural components for it. Its main goal is to maintain the optimal harmony between the inherent character of alcohol and amazing softness, so it chooses multi-stage filtration and premium alcohol.
As a result, Jewel of Russia vodka turns out to be high-quality, classic, and crystal-clear. Loyalty to traditions is traced in every action during production, in every stroke of the design, and in every ingredient used. Great attention is paid even to the shape of the bottles and the original label in the form of sealing wax. Sometimes hand painting is applied.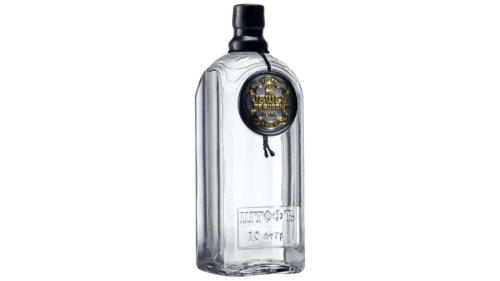 Orthodox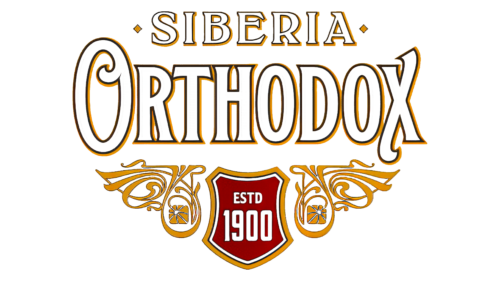 Another vodka brand from Mariinsky Distillery strictly adheres to the balance of traditional Russian customs and advanced technology. It offers only luxury products that impress with their smoothness and delicate taste. At the same time, Orthodox is an exclusive alcohol, so each bottle is assigned an individual number. The drink consists of only two components:
pure water from Siberian rivers;

select malt liqueur.
The subtle taste and adherence to traditions are reflected in the bottle: it has a perfect shape, but its surface is covered with irregularities as if it were a 19th-century container, not one from the 21st. At that time, it was impossible to achieve perfect smoothness, so the manufacturer maintained authenticity.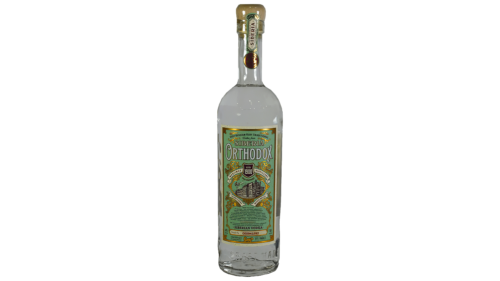 Russian Standard Original Vodka

This Russian vodka first appeared on the market in 1998. From the very beginning, it was produced according to an ancient recipe used by the royal winemakers. This alcohol has very ancient roots dating back to 1894. Its affiliation with the imperial court is even emphasized by the bottle's shape: it looks like the Tsar Bell, a historical relic.
The company uses luxury-class grain alcohol as a base. Additions to it include wheat bread infusion (for aroma) and sugar (for strength). The result is a vodka with a bright bread smell and traditional taste. In the country of production, this brand is widely known: it accounts for 30% of premium alcohol sales. Russian Standard Original Vodka has received ten awards.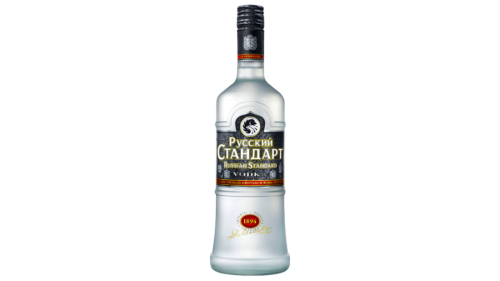 Stoli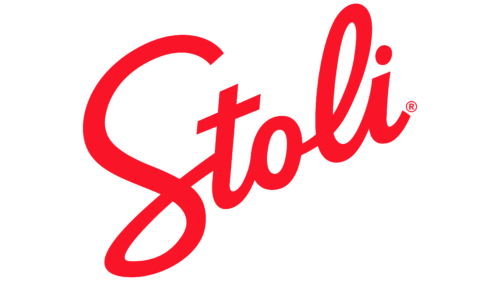 The full name of this brand is Stolichnaya, while the abbreviated version is an American colloquialism. Thanks to Stoli, Russian vodka was first put in the top position of the prestigious International Top 100 Spirits Brands rating. The vodka reached its peak of fame in the 1970s.
Residents of many countries highly appreciated the premium brand product from Russia. This started the global campaign to promote this type of alcohol. The affordable but worthy alcoholic product is recognized for its naturalness, purity, soft taste, characteristic aroma, and impeccable consistency.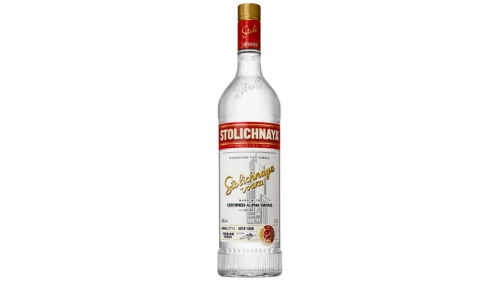 Zyr Vodka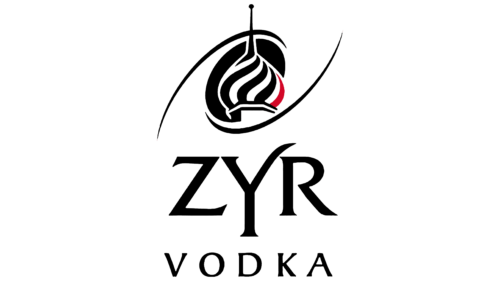 It entered the market in 2003 and remained one of the softest alcoholic beverages of its kind to date. Moreover, this spirit has made an excellent name for itself as the base for cocktails. In terms of taste, this Russian vodka is comparable to the best whiskies: it is easy to drink and does not cause negative consequences since it is produced according to the 9:5:3 formula.
The first digit indicates the number of filtrations.

The second designation refers to the number of distillations.

The third point talks about the number of test tastings.
Thus, Zyr Vodka reaches the table in an amazing consistency, as the manufacturer's task is to maintain the crystal-clear content of each bottle. This Russian vodka is made from winter rye grown in the Moscow region. Water is sourced from the northwest regions of Russia, near Finland. Before being sent to the distillate, it is filtered five times. The fermented grains are also distilled five times.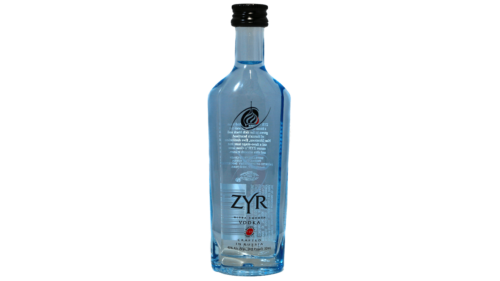 FAQ
Consumers from other countries often have various questions about Russian vodka because it is a mysterious product for them. Therefore, any information related to it is of interest. So, let's answer them one by one.
What determines the quality of vodka?
The traditional ingredients of Russian vodka are ethyl alcohol and water. They influence this product, and the taste and smell depend on its quality. The purer the ingredients, the higher the category of the alcoholic beverage. It should be crystal clear and easy to drink – without any negative consequences.
Criteria for optimal alcohol. Rectified product is better than distilled because it does not have the smell or taste of the raw material. Therefore, when choosing Russian vodka, pay attention to the degree of its purification, not the production material.
Criteria for suitable water. It is important that the company indicates on the label what kind of water is included in its alcohol composition: spring, glacial melt, artesian, or from a specific source (its name). The water should be simply clean, as it loses its taste and becomes "empty" after distillation. However, fluorides, chlorides, sulfates, hardness salts, iron, and other impurities must be removed from it.
How to drink vodka properly?
The traditions of consuming Russian vodka in Russia and the West are different. In European and American countries, it is almost not consumed in its pure form – only in cocktails. Here are some popular recipes.
Black Russian: with the addition of coffee liqueur.

White Russian: also with coffee liqueur, but with additional cream.

Sex on the Beach: vodka mixed with peach liqueur and several types of juices (cranberry, raspberry, pineapple).

Bloody Mary: consisting of tomato juice, a celery stalk, and Tabasco hot sauce.
In Russia, drinking traditions are completely different. There, Russian vodka is consumed in its pure form – without additives or mixtures. The only thing allowed is chilling the bottle with a 40-degree beverage. However, it is also cooled in other countries.
Which foreign vodka is the most famous?
Among foreign brands representing vodka, the most popular are Absolut (Sweden), Laplandia, Nordic, Finlandia, Koskenkorva (Finland), Grey Goose, Summum (France), and Hlebnik (Poland).