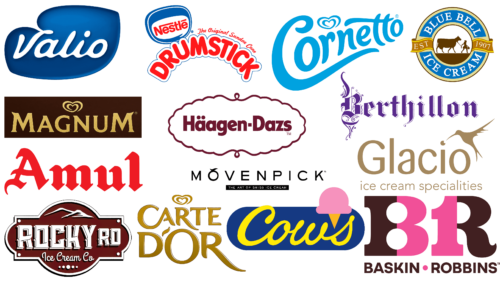 This tempting treat can be in a cone, a tube, a sandwich, on a stick, or in a waffle cup. Its delicate texture resembles chilled cream. And the variety of flavors delights both children and adults. Creamy, vanilla, fruity, chocolate, almond-pistachio – of course, it's ice cream!
Ice cream manufacturers invest huge amounts in marketing, so even the packaging design provokes a ferocious appetite. But sometimes, the bright wrapper does not match the content, especially when it comes to lesser-known brands, of which there is an incredible number today. Competition in the confectionery market is constantly growing: new brands appear year after year, and their advertising becomes increasingly intrusive.
Determining the best ice cream is not an easy task, as each person has their own taste preferences. Still, there are certain criteria to consider, such as the naturalness of the product or sales volume. Let's try to delve into this contradictory topic and find out which treat will not disappoint demanding gourmets. The top 14 ice cream brands are a case where expectation and reality really match.
Amul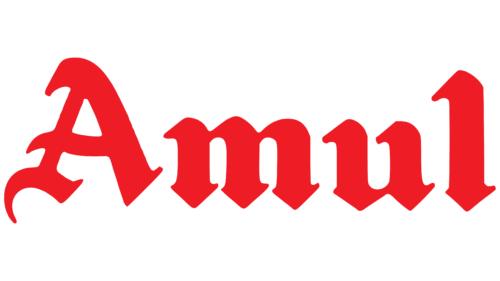 Anand Milk Union Limited, known as Amul, is one of the most influential ice cream manufacturers in India. Initially, this cooperative dealt with the collection and processing of buffalo milk. Later, it established its own factories where confectionery products based on dairy products are produced.
Amul ice cream is sold in the form of cakes, sandwiches, and chocolate bars, but there are also classic options – in cones and wafer cups. For those on a diet, lactose-free and sugar-free treats are offered.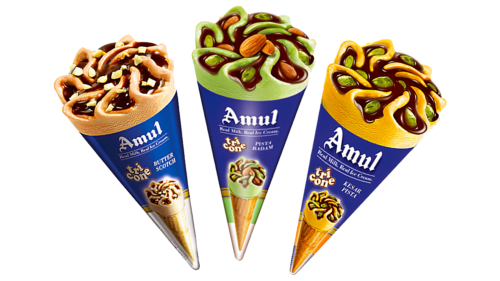 Baskin-Robbins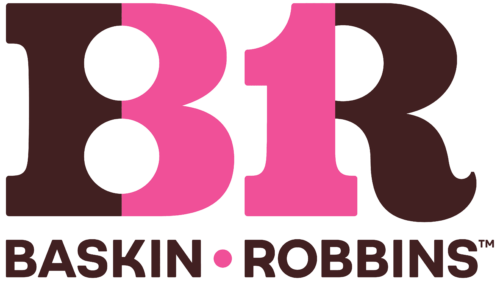 At American Baskin-Robbins stores, you can find delightful ice cream with various fillings – from fruits to cookie pieces and nuts. The original concept of the brand was called "31 Flavors" and involved creating 31 types of ice cream – one for each day of the month. But then it turned out that this number was not enough to satisfy consumers' appetites, and it was decided to expand the assortment.
A reminder of "31 Flavors" remains only in the original Baskin-Robbins logo, while the actual selection of flavors has long gone beyond the set limits and reached several hundred, which is a record even for popular brands.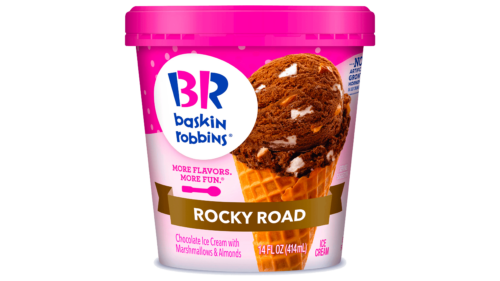 Berthillon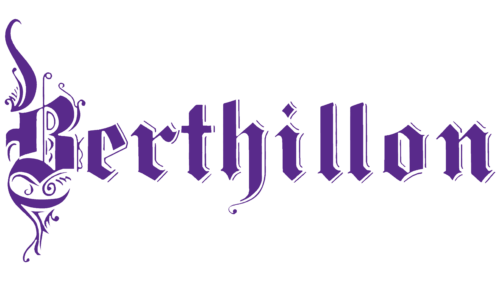 Berthillon, a manufacturer of elite ice cream, holds a special place in the list. It has its own store located in the heart of Paris. This cozy café became popular in the early 1960s when it was visited by Gault et Millau, a guide to French restaurants.
Although many years have passed since then, modern experts still note the natural composition of the desserts and highly appreciate the use of high-quality ingredients. Interestingly, the Berthillon sherbet recipe remains a secret: the family that owns the brand is in no hurry to reveal its secrets.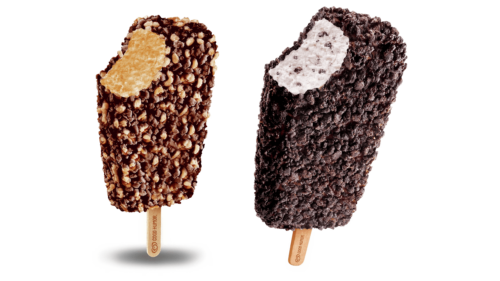 Blue Bell Creameries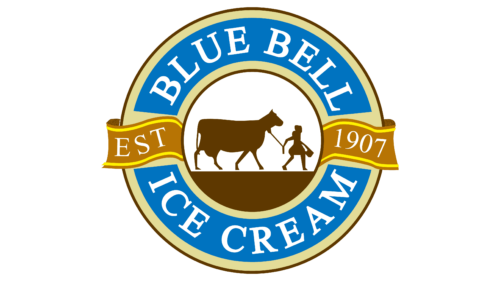 Blue Bell Creameries is an ice cream manufacturer with over 100-year history. However, this company used to be called Brenham Creamery and was engaged in making butter. It began producing sweet confectionery products in 1911, but the batches were very small due to a lack of funding. A few years later, the business became profitable, so in 1930 the company was renamed after the field flowers that bloom in the summer – when people actively buy ice cream.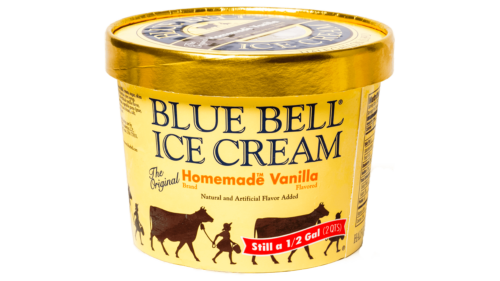 Carte D'Or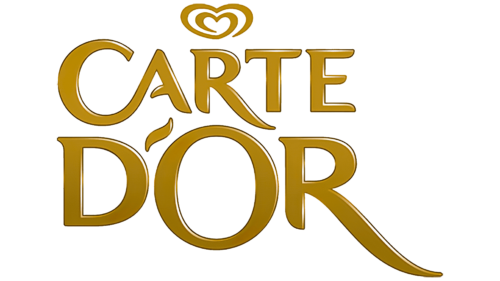 The first spoonful of Carte D'or ice cream was eaten in the 1970s. Initially, sweet lovers could only try five types of treats: black currant, coffee, brandy liqueur, strawberry, and praline. Now the choice of flavors has become much larger, and the assortment includes both classic vanilla ice cream and authentic options with mascarpone or salted caramel.
Interestingly, Carte D'or uses only vanilla grown in Madagascar. The same selective principle applies to other ingredients because the Parisian premium-class dessert brand prefers only the best. If it's coffee, it's from Colombia; cocoa – is from Ecuador; rum – is from the Caribbean Islands; strawberries – are from Southern European countries.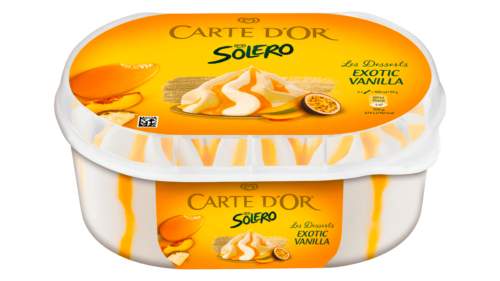 Cornetto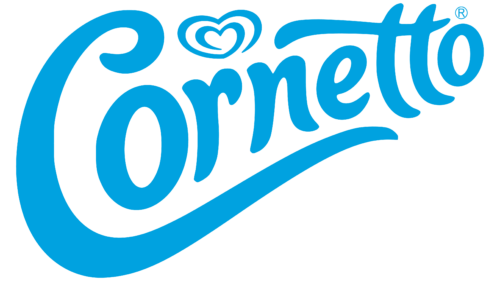 Italian company Cornetto produces frozen desserts in waffle cones, which are internally coated with a mixture of butter and chocolate. The thin layer protects the waffle from becoming soggy when the ice cream starts to melt. The cone filling can vary greatly. Under the Cornetto brand, confectionery products with flavors of berries, fruits, nuts, yogurt, mint, vanilla, chocolate, cream, and other ingredients are sold.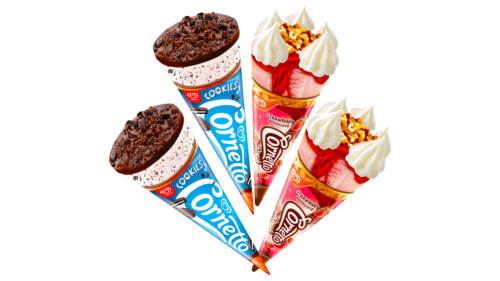 Cows Creamery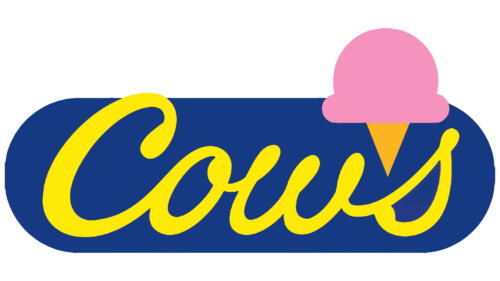 Cows Creamery sells ice cream and cheddar cheese because both are made from milk. By the way, you can observe the production process at the headquarters on Canada's Prince Edward Island – the building is always open to tourists. The brand's concept is based on the cow theme, as it shows the connection with the name and emphasizes the naturalness of the products.
The chain of stores owned by Cows Creamery made it into the top 10 best, according to Tauck World Discovery in 2008. This is a significant achievement for a small company that began its journey nearly 50 years ago with an old-fashioned vanilla ice cream recipe.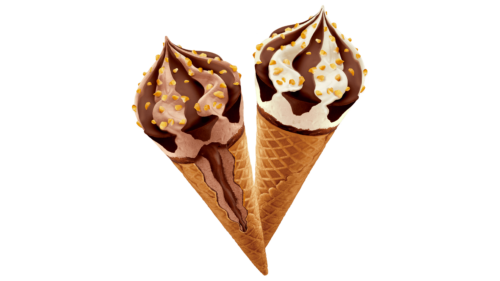 Drumstick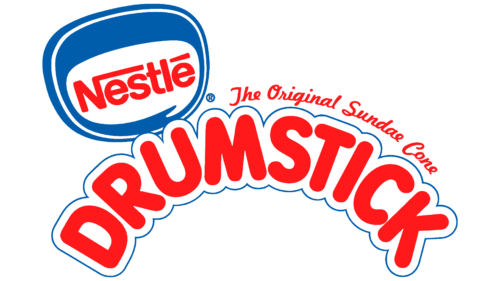 Drumstick is one of Cornetto's main competitors. However, what it produces can hardly be called traditional ice cream. These are more like dairy desserts in crispy waffle cones with a piece of chocolate at the bottom. The treat usually consists of cream, vanilla, nuts, and glaze. Although there are unusual options with flavors of caramel, strawberry cheesecake, cookies, or mint.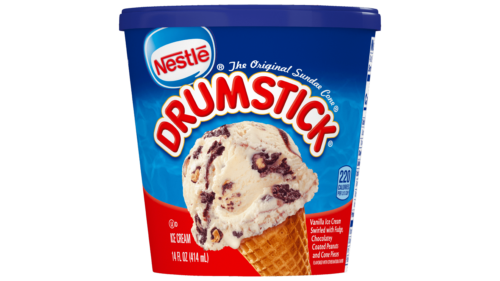 Glacio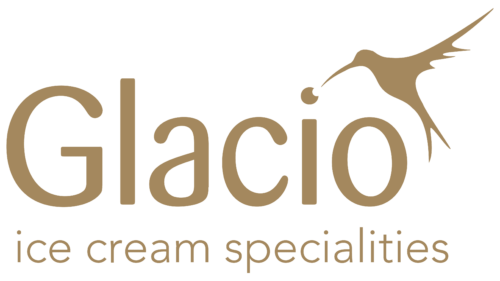 Belgian ice cream manufacturer Glacio was formerly associated with Mövenpick and Nestle, but in 2003 its history began anew. The company was bought out by managers and a year later acquired its current name. Now it produces ice cream with traditional European flavors – for example, chocolate. But these are not ordinary desserts, but culinary masterpieces, as Glacio positions itself as a super-premium class brand.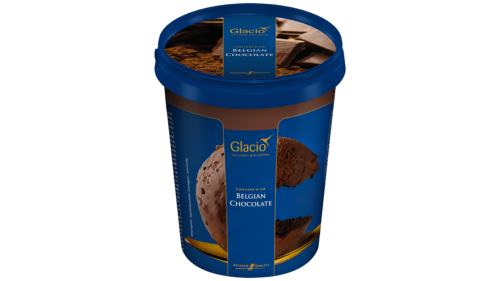 Häagen-Dazs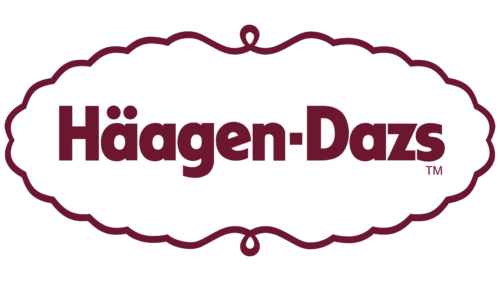 American Häagen-Dazs positions itself as a luxury ice cream manufacturer, which naturally affects its price. But it's worth it, as the company's founder, Reuben Mattus, perfected the recipe, achieving a velvety texture and ideal taste.
Interestingly, the phrase "Häagen-Dazs" was also invented by Mattus. He wanted the brand name to sound "Dutch," so he spent a long time selecting different letter combinations until he got the version that finally satisfied him. In this way, the entrepreneur expressed his respect for Denmark for its attitude towards Jews during WW2.
Initially, the company had only three original flavors: coffee, chocolate, and vanilla. Over time, the range expanded, adding various types of classic and experimental ice cream. Now Häagen-Dazs has desserts with unexpected fillings – from raspberry-mango to cherry tomato. This means that this brand deserves its place in the top 14.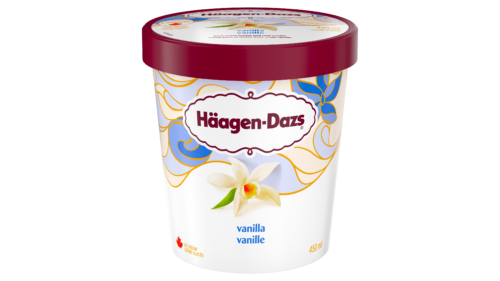 Magnum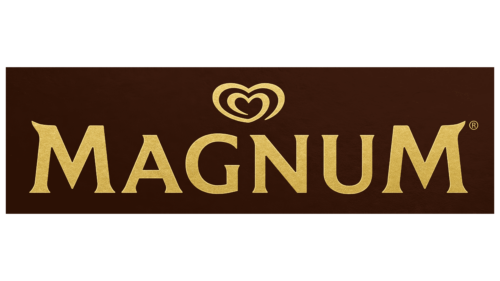 Vanilla ice cream on a stick, covered in chocolate glaze – this was the first Magnum dessert that appeared in the late 1980s. Due to its impressive size and weight, it was named after the Latin word for "large."
In 1992, almond-flavored treats were added to the assortment, and ten years later – frozen yogurt with fruit filling was. At that time, the company also began producing "mini ice cream" in the form of candies with hazelnuts, chocolate, and caramel. Over time, experiments led to the creation of desserts with honey, nutmeg, cinnamon, and other unexpected combinations.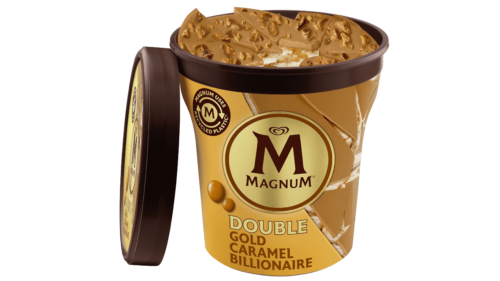 Mövenpick Ice Cream

Mövenpick Ice Cream is part of a Swiss conglomerate associated with the restaurant and hotel business. Its history began in the second half of the 1940s when entrepreneur Ueli Prager opened his first public catering establishment. Ten years later, the number of restaurants increased to eight. You could order any dish there, but the amazing ice cream, which was not sold in any store, was especially popular.
Over time, Mövenpick signed agreements with major manufacturers to produce ice cream for retail and strengthen its position in the confectionery market.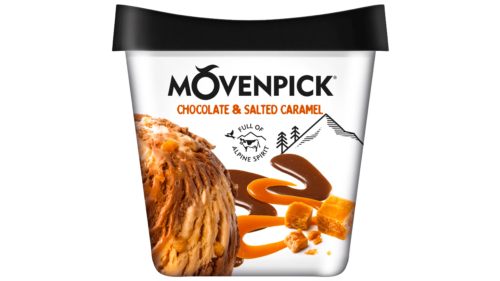 Rocky Road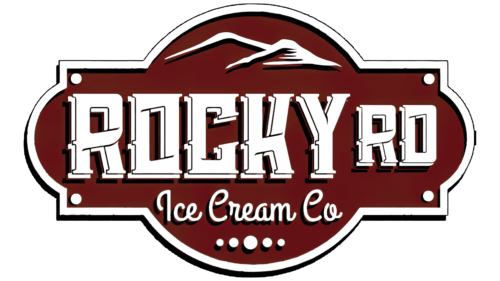 Rocky Road is a general name for confectionery products made from chocolate ice cream, marshmallows, and nuts. It is believed that this recipe was invented in 1929 by one of the founders of Dreyer's Grand Ice Cream, Inc. – William Dreyer. According to another version, its author is George Farren and Dreyer simply changed the type of nuts.
But this discussion will focus not on the type of dessert but on the modern Rocky Road brand, named after the famous sweet dish. It's a small American store created by the family of Paul and Erin Cummo in 2016. They handcraft ice cream from the freshest ingredients.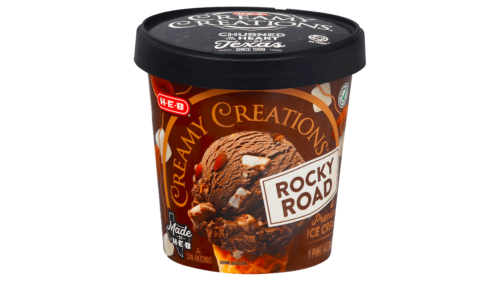 Valio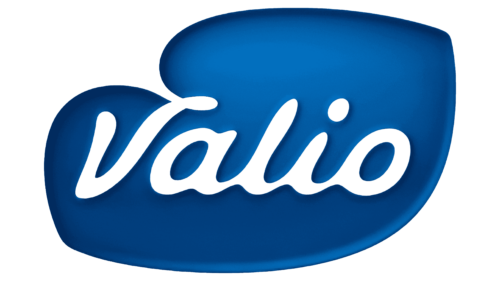 When it comes to lactose-free ice cream, the Valio brand should be mentioned. It belongs to a Finnish scientific and industrial company that processes over 80% of the milk in the country.
Its assortment includes about 1000 products, including a unique line of lactose-free ice cream. Six types of treats were introduced in 2018 – for the first time after a 14-year break. Refreshing flavors of liqueur, chocolate, caramel, carrot, blueberry, basil, strawberry, and other ingredients have already found their fans.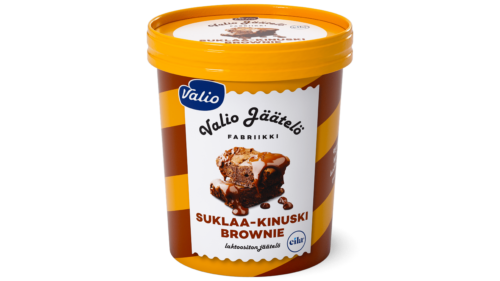 FAQ
What types of ice cream are there?
Depending on the composition, there are about ten types of ice cream. The most popular ones include the following:
cream (contains 7% to 15% milk fat);

milk (1% to 7% fat);

plombiere (made from whole milk, chicken eggs, sugar, and cream);

fruit ice (a dessert made from frozen fruit drinks with a high amount of sugar);

sorbet (a dish made from sweetened water with berry or fruit puree);

sherbet (same as sorbet but with added dairy products);

ice cream with vegetable fats (contains coconut or palm oil);

gelato (a dessert made from sugar, milk, fruits, chocolate, nuts, and berries).
They can be coated in chocolate glaze or placed inside a sandwich, waffle cone, cup, or wafer tube. You can also often find Eskimo – elongated ice cream on a stick. If the weight of the product is very large, it is packed in paper or polyethylene packaging. A restaurant is serving option – in a glass or a ramekin.
How many calories are in ice cream?
Considering that ice cream is often made from dairy products with added sweeteners, it is a very high-calorie dessert. However, the caloric value also depends on other ingredients.
frozen fruit ice, due to its high sugar content, may contain about 150 calories;

plombiere is made from whole milk, making it the "heaviest" – with 200 to 370 calories per 100 grams;

100 grams of traditional vanilla or chocolate ice cream with cream contain about 200 calories;

low-fat ice cream can be considered dietary, with a value of 100 to 150 calories per 100 grams of the product.
The lowest-calorie ice cream was created by a confectioner from the company Lick Me I'm Delicious. He invented a mechanism that turns any food into edible and very tasty steam. Ice cream prepared this way contains 0 calories!
The highest calorie content belongs to akutak, the so-called "Eskimo ice cream." It consists of animal fat, which acts as a preservative. Considering that akutak was invented by the inhabitants of the Far North, the dish is usually made from reindeer, walrus, or seal fat. Sometimes raw fish or meat is added to it.
What is the most expensive ice cream in the world?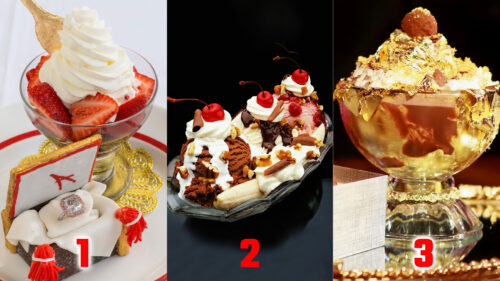 Without a doubt, the most expensive is Strawberries Arnaud. However, it is not ice cream, but a dessert based on it, which can be ordered at Arnaud's restaurant. The main ingredient of the dish is fresh strawberries. Mint leaves, port wine, liqueur, red wine, citrus fruits, cream, and a little vanilla ice cream complement it. The order comes with a 7-carat pink diamond. This splendor costs about 4 million dollars. Previously, the amount was half as much because the weight of the diamond was 4.7 carats.

Second place goes to Absurdity Sundae. Its price reaches $60,000. The cost includes a ticket to Tanzania, accommodation in a high-class hotel, a souvenir t-shirt, and a personal guide – the founder of Three Twins Ice Cream. He accompanies clients to the highest peak in Africa – Mount Kilimanjaro. There, the ice cream is made from chunks of the glacier, symbolizing the rapid melting of ice due to global warming. By the way, the profit from sales goes to an environmental organization.

More affordable than the previous two options is Frrrozen Haute Chocolate Ice Cream. It costs $25,000 and is served in a crystal goblet, edged with gold, and adorned with white diamonds. The dessert contains 14 of the rarest types of cocoa, the most expensive truffle in the world, whipped cream, milk, and ice. By the way, you can take the dishware with you – it's also included in the price.
What is the most famous ice cream?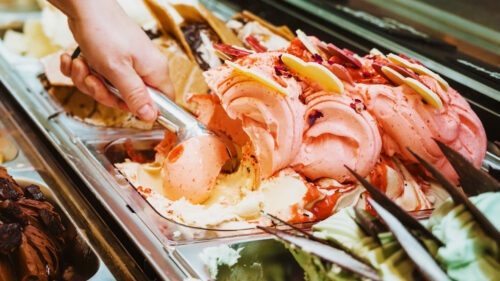 Of course, it's gelato – the Italian dessert that is known for its low-fat content. It is popular among tourists who visit the hot Mediterranean country during the summer. Sweet tooths love it for its delicate creamy texture and bright milky taste, complemented by fresh fruits, nuts, and berries. At the ancient Roman shop Giolitti, you can find all sorts of gelato, even with rice and champagne.
What is the largest ice cream?
Pastry chefs at the Canadian coffee shop Dairy Queen broke the world record by making a 10-ton ice cream with the addition of 90 kg of chocolate chips and sponge cake. It took 14 hours, but the result was worth the effort: when the refrigerated lift truck brought the dessert to the city square in Toronto, everyone who wanted to could try it.
What is the most unusual ice cream?
The first that comes to mind is fried ice cream in the batter, which is in demand in Latin America. It is heavily frozen, then dipped in egg and flour and thrown into the hot oil. The cooking time is no more than a couple of minutes.
In Europe and the US, desserts turned into salty dishes are gaining popularity. Haute cuisine offers ice cream with the taste of fish, eggs, greens, bacon, ham, and other unimaginable ingredients. In any case, it sounds and looks much more appetizing than the high-calorie Estonian Akutaq.
In some provinces of Italy, you can find sweet ice cream with fried white onions. It is used as a filling and mixed with vanillin, egg, cream, and milk, resulting in a fairly delicate dessert.
The list is completed by the world's spiciest ice cream – "Devil's Breath." This delicacy served at the Scottish café Aldwych, contains the Carolina Reaper chili pepper. The dessert turns out to be so hot that chefs prepare it in gloves so as not to get burned, and customers sign a waiver of claims in case of unforeseen consequences.