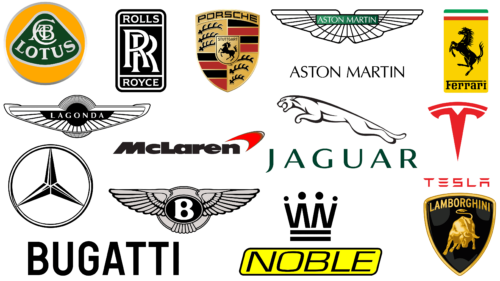 The car provides freedom of movement, saves time, and simplifies daily activities. Compact cars are maneuverable and economical. Family models are in demand among those needing extra passenger and luggage space. Fans of speed prefer sports cars.
But there is a special segment in the car market – luxury cars. These are large, comfortable, and expensive vehicles of elite level. An exclusive design, innovative technologies, valuable materials, and powerful engines distinguish them. Such models meet the highest standards of quality and provide maximum comfort.
Not everyone can afford prestigious cars. They are designed for high-status people who wish to emphasize their social status: for example, politicians, celebrities, business people, or members of royal families. However, there are many luxury car brands, each offering a unique combination of elegance, luxury, and high technology.
What makes Luxury Cars different from others?
High price. The cost depends on how much money, labor, and quality materials the manufacturer spends. If we talk about luxury cars, a lot is invested in them.
Advanced technologies. Brands compete with each other, striving to offer unique features to buyers. Luxury vehicles are often equipped with innovative entertainment, safety, and navigation devices. For example, Mercedes-Benz uses touch-screen massage systems in its S-Class range of vehicles.
Personalization. Manufacturers anticipate their customers' desires and create more customization options. Some companies, such as Rolls-Royce, customize unique interior details. These can be various decorative elements, including personal emblems.
Quality of materials. For the production of exclusive cars, the best materials are used: special glass, rare metals, carbon fiber, precious wood, and natural leather.
Luxury and convenience. Elite vehicles differ from the rest with an increased level of comfort. They can have wider seats, softer upholstery, quieter cabs, and other advantages on which the driver's and passengers' comfort depends.
Increased power. Expensive cars are equipped with multi-power engines because, for true car enthusiasts, external luxury alone is not enough – it must necessarily be combined with great speed.
Limited production. Some luxury cars are produced in small quantities and are available only by pre-order. Limited edition versions often become collector's items and are highly valued on the secondary market.
So, the top 15 luxury car brands!
Bentley

At the beginning of its history, the British company Bentley, founded in 1919, was focused on the production of racing cars. In 1931 it became part of Rolls-Royce, and in 1998 it was owned by Volkswagen AG. This had an impact on its specialization.
Now Bentley manufactures several models of cars that belong to the premium class. For example, Bentayga is a luxury crossover with multi-zone climate control. Another popular option is the Flying Spur sedan, equipped with a night vision system and automatic speed control. The Continental GT is no less famous – the epitome of beauty and luxury. It features a magnificent leather interior, incredible dynamics, and seats with a "memory" function.
Bentley has developed many technologies that make driving comfortable. These include an active suspension system that adapts to different road conditions. Also, many models are equipped with the innovative Dynamic Ride system to suppress roll.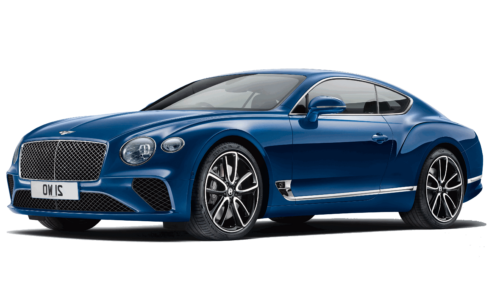 Lotus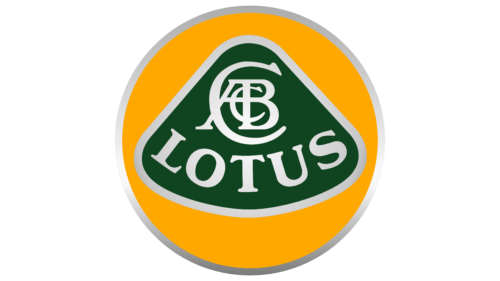 The British company Lotus, founded in 1952, used to specialize in producing light and powerful sports cars with an aerodynamic design. In 2017, it was acquired by the Chinese holding company Geely, which began to develop the brand in a new direction. This is how Lotus got the Evija electric supercars. This model is equipped with four motors, has a modern multimedia system, and its interior elements are made of leather and carbon fiber.
Another luxury car is the Evora GT410. It is highly maneuverable and controllable even at high speeds, so it is suitable both for everyday use and for racing competitions. It is chosen by fans of comfort and luxury who like sports aesthetics and exclusive design.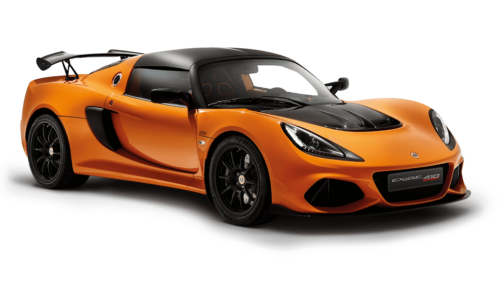 Lagonda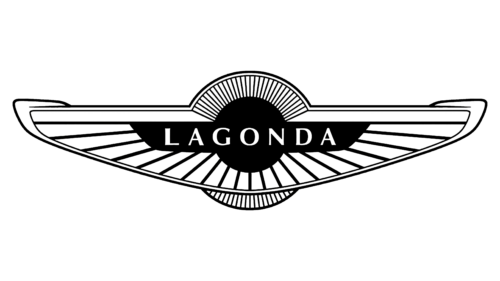 There have been ups and downs in the history of the Lagonda brand. It periodically left the market and then returned with new models of luxury cars, which were popular among wealthy business people and celebrities. The brand was introduced in 1906, and in 1947 it became part of Aston Martin. This allowed her to use many of the technologies of the famous British manufacturer of sports cars and SUVs. A striking example is the Aston Martin Lagonda, equipped with an electronic dashboard. It was produced only in 645 copies.
Among the modern models is Taraf, created on the base of Aston Martin Rapide, especially for the Middle East market. Another popular option is the All-Terrain electric crossover with advanced safety systems and fully autonomous driving mode. It was introduced in 2019 when the Lagonda brand became independent. And the year before that came the Vision, a futuristic luxury concept car. Its interior has displays instead of conventional dashboards.
Rolls Royce

Rolls-Royce is one of the most famous and prestigious car brands. Its luxury vehicles have an exquisite designs and high quality. They are used for special events, business meetings, and just to transport passengers.
The company offers a wide range of vehicles, including the flagship Wraith, Ghost, and Phantom. Each successive model is better than the last because engineers constantly work to improve engine power and efficiency. In addition, Rolls-Royce offers its customers to personalize each car. Buyers can choose the body color, change interior trim or add innovative safety systems and other features.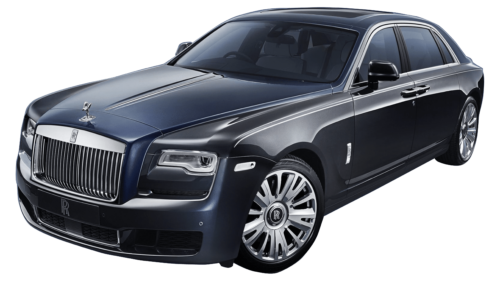 Jaguar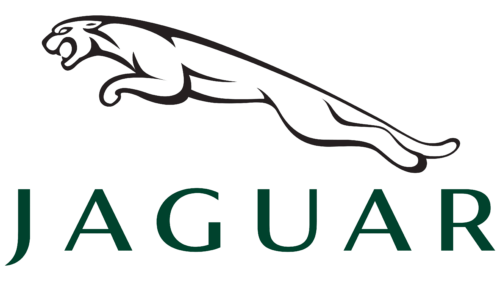 It is a British company specializing in sports cars and high-end sedans. It was one of the first to use lightweight alloys in the automotive industry. Jaguar is famous for its luxury cars, combining superb design and excellent maneuverability. Each model is designed with advanced technology, including effective safety systems.
Jaguar XE, XF, and XJ sedans are comfortable and luxurious. They are provided with comfortable devices for climate control, innovative navigation, multimedia devices, and soft leather seats. The F-Type sports car is a true work of art. It has incredible power, which is achieved thanks to the modern engine and stabilization systems.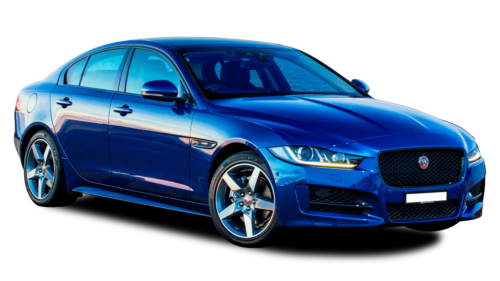 Mercedes-Benz

Mercedes-Benz is a prestigious automobile brand known for its high reliability, safety, and quality. It is now owned by the international concern Daimler AG.
The company applies many technical innovations, such as:
innovative safety systems;
automatic transmissions;
Electric and hybrid engines.
The German manufacturer is also famous for its luxury cars. It equips them with the most advanced features, including an intelligent driver assistance system, which independently regulates the direction of movement, speed, and distance to other cars. The S-Klasse, E-Klasse, and Maybach models feature comfortable interiors. They are made of metal, wood, leather, and other high-quality materials.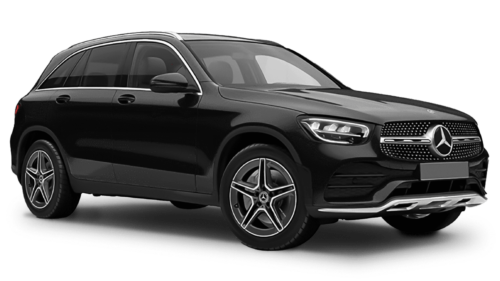 McLaren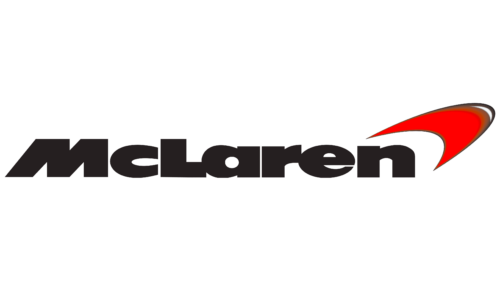 McLaren is a British company that produces top-class sports cars and takes part in international racing competitions. It is one of the leaders in the production of hypercars and supercars.
McLaren is also known for its technological developments. It was the first in the automotive industry to use carbon fiber to reduce weight and improve the dynamic performance of vehicles. After all, the automaker has always sought to create fast, powerful, and lightweight cars that were as safe as possible.
Its luxury cars combine luxury, technology, and innovation. Each model has its advantages. For example, the exclusive Speedtail hypercar is equipped with a hybrid system, which generates up to 1,050 hp. And the GT sports car has a large trunk of up to 570 liters, making it a great choice for long-distance travel.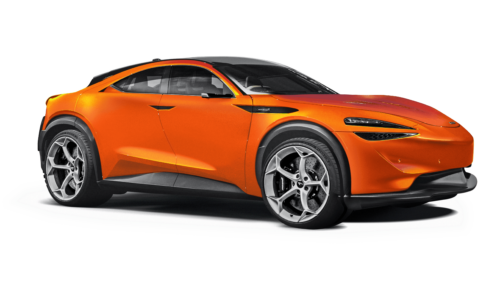 Porsche
Porsche is a German brand known for its high-end sports cars. One of its most prestigious models is the 911 sports car, first introduced in 1963. It is available in several body styles, including a targa, convertible, and coupe, and can be equipped with various powerful engines.
Another example of a Porsche luxury car is the Panamera. This sports sedan debuted in 2009 and featured an exclusive interior and high horsepower, making it suitable for long drives. The Cayenne SUV is also recognized as one of the best in its class. Each model is created using the highest quality materials and advanced technology. Therefore, Porsche cars are luxurious, reliable, and safe.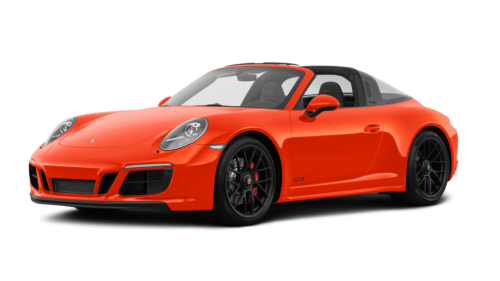 Maserati

Maserati is an Italian company specializing in producing luxury sports cars. It was founded in 1914, and in 1993 it became part of the Fiat Chrysler Automobiles group. Its headquarters is located in the Emilia-Romagna region.
Under this brand, high-tech and exclusive luxury cars are produced. They are rarely seen on the roads, so they attract the attention of motorists and collectors. And one of the business cards of these sports cars is the branded engine sound, which can not be confused with anything else.
The Quattroporte coupe-sedan is one of the most famous Maserati models. With an elegant design, the car is equipped with a powerful engine with a V8 configuration. The GranTurismo is no less popular, a four-seat coupe with impeccable finishing. Levante is also worth mentioning, a premium crossover distinguished by high cross-country ability.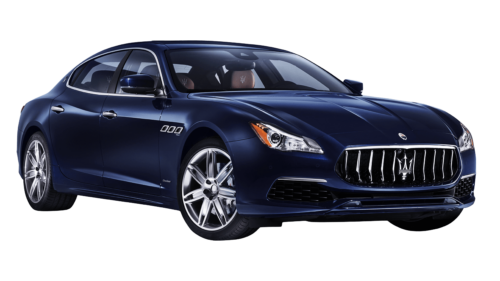 Aston Martin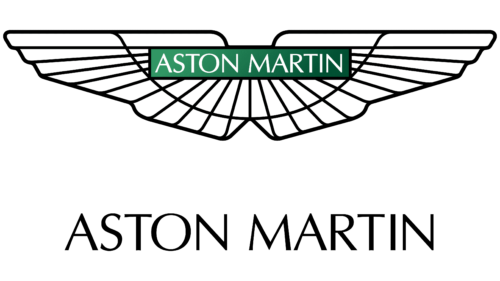 The car company Aston Martin, named after the victorious Aston Clinton Hill Race, produces cars in the classic British style – elegant, powerful, and high-tech. Its most famous model is the DB5, which became famous thanks to the James Bond films.
The manufacturer of various luxury goods, from yachts to jewelry, makes similarly exquisite luxury cars. They are made from quality materials and feature exquisite designs. Examples of cars:
DB11 – a sleek and comfortable sports car with a wide range of features;
Vanquish, a grand touring car with sporty suspension designed for long-distance cruising;
DBS Superleggera – a model with lightweight construction, which was achieved thanks to the use of carbon fiber components;
DBS GT Zagato – a limited edition, which includes the most expensive cars in the history of Aston Martin.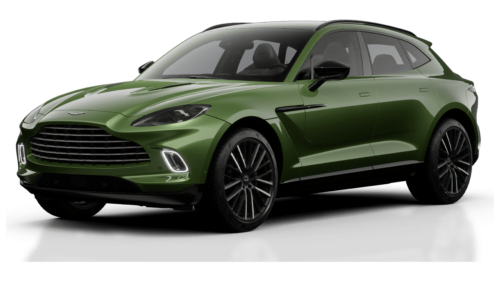 Bugatti

French luxury cars are sold under the Bugatti brand. The manufacturer pays attention to details, which is why each sample is distinguished by high-quality hand craftsmanship. Initially, the company produced vehicles for racing, but in the 1930s, it turned to make cars for daily use.
Now the Bugatti brand belongs to the German concern Volkswagen AG and continues to improve its products. Its most famous model is the Chiron, equipped with a 16-cylinder engine and capable of speeds up to 420 km/h. The Divo was designed as a more extreme version of the Chiron. It features an aggressive design and high power.
In addition, Bugatti produces limited-edition cars. Despite the high cost, which is estimated at millions of dollars, they are in demand among collectors because they look like real works of art.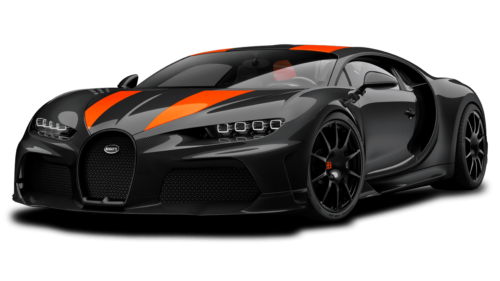 Lamborghini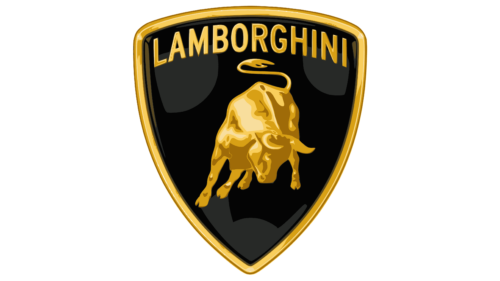 The Italian company Lamborghini has been producing luxury sports cars since the early 1960s. Since then, it has changed many owners, from Chrysler to Audi AG. Now the famous car brand belongs to the German concern Volkswagen Group. Such a tumultuous history is reflected in Lamborghini's products: the models of different periods are very different in design.
The Aventador is the flagship supercar with a V12 engine and carbon fiber frame.
Urus is the first Lamborghini crossover. It is designed for a large number of passengers.
Sian is a hybrid model decorated with precious crystals.
Huracan is a supercar, accelerating up to 350 km/h.
The highest quality unites these and other luxury cars because each of them is hand-made in Italy. All models are equipped with an all-wheel drive system for better handling and stability at high speeds.
Ferrari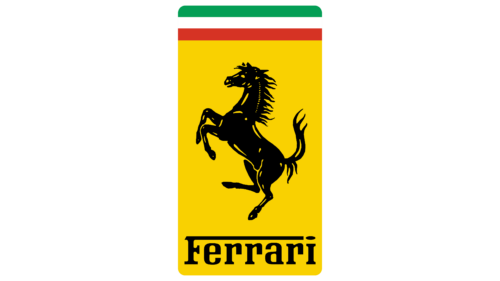 Most different products are associated with the brand Ferrari – from racing cars to fashionable watches. However, they all necessarily have one quality: luxury. The Italian manufacturer produces limited edition products with exclusive designs.
Ferrari cars belong to the luxury segment. They are a symbol of style and speed. The company produces sports coupes, convertibles (for example, Portofino and 812 Superfast), and more comfortable models (GTC4Lusso). Each car has its advantages. These include:
Innovative technology and features, including advanced safety systems, multimedia, remote control, and more;
the possibility of individual customization, which creates a high level of comfort;
modern engines that provide power and dynamics.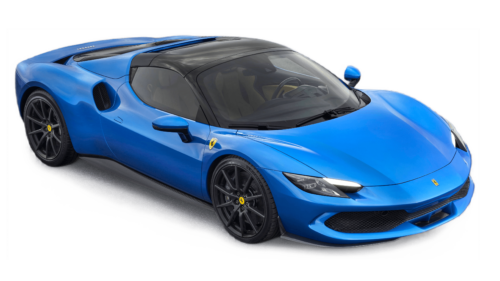 Noble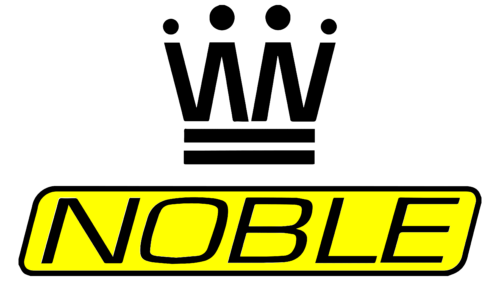 The name of the British company Noble speaks for itself because it is translated from Spanish as "noble. This company's cars are famous for their sports aesthetics and great power. They are exclusive because they are limited editions and are available only to the select few speed lovers because of their high price.
Although Noble is not currently developing luxury cars, its sports cars are conventionally considered the standard of luxury. One of this brand's most famous and successful models is the M12, which can reach speeds of up to 300 km/h. Although it has not been produced since 2008, on its basis were created M400 and M600 cars with turbocharged engines that have higher performance.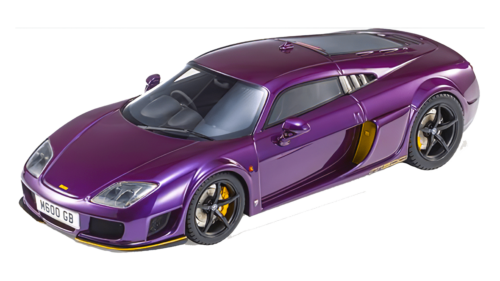 Tesla
The American company Tesla has several luxury cars. They are distinguished by their stylish design and innovative technology. Two flagship electric cars stand out among them:
Model X (its doors are called "falcon wings" because they open vertically upward);
Model S (this car has a large display in the dashboard's center, which allows you to control many functions).
There is also a more exclusive version of the Model S Plaid. It has a powerful electric engine and an advanced autopilot system.