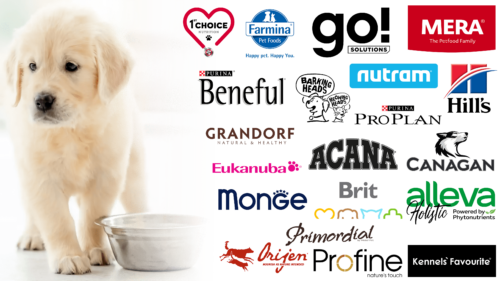 Even experienced dog owners find it difficult to navigate the great variety of foods that overflow the shelves of pet stores and supermarkets. All manufacturers vying with one another to claim the quality of their products, decorating the packaging with advertising slogans and awards received many years ago. But demand borrows supply: every year, the number of brands is growing, and understanding them is getting harder and harder.
And indeed: how to choose the best dog food? You want it to be useful and tasty and safe and inexpensive. In this matter should be guided by the principles of healthy eating. That is, you should always look at the composition so that it contains all the necessary vitamins and minerals, the amount of which would correspond to the needs of the pet – its age, sex, breed, diseases, level of activity, and conditions. It should be a complete and balanced diet.
The more natural the food and the more meat it contains, the healthier and tastier it is. But the composition also affects the price because high-quality dog food is much more expensive than that made from waste and bone meal. Of course, no manufacturer will admit the shortcomings of their products and will hide them behind beautiful packaging. Buyers only need to understand for themselves the types and features of different foods to choose the right one.
General classification
According to consistency, dog food is divided into wet and dry. Both are made from the same ingredients, except that the liquid is evaporated in dry pellets – its amount does not exceed 10%.
The food is prescribed as a medicinal, specialized, and everyday food. A veterinarian prescribes the first type if a special diet is needed due to health problems. The second type takes into account the individual needs of the pet. For example, there is a separate menu for spayed and neutered dogs, puppies, long-haired breeds, and show animals.
Food can be canned or bagged according to its release form. Larger quantities are sold in bags, smaller ones in packs designed for multiple meals. Wet food can be kept uncovered for up to 24 hours, so it is packaged in small containers.
The composition of dog food varies because manufacturers use cheap and expensive ingredients. It is this that determines the energy value of the finished product. The higher the caloric value, the smaller the portion, which means the food is consumed sparingly. And vice versa: pellets made from bone meal and soy are not very nutritious. Accordingly, portions have to be increased.
Main categories
If we talk about the quality of the composition, all dog food is divided into four classes:
Economy;
premium;
super-premium;
holistic.
The first category is characterized by cheapness, which is associated with ingredient savings. In this case, the food is of poor quality and cannot be used regularly because it does not consider the animal's daily needs. Its composition may include bone meal and low-quality by-products, but the bulk of it is plant-based components.
In products of the premium class, the composition is not so bad, although even here, it is far from ideal. Such food is relatively inexpensive, and almost one-third consists of meat. The rest is different vegetables, fruits, and cereals supporting normal intestinal function.
Super-premium is the choice of responsible owners because, in this case, the protein component is represented by the highest quality meat and by-products. This is where specialty and therapeutic foods come in.
The holistic category is sometimes considered a type of super-premium, but they are different. The highest-grade foods contain up to 80% certified meat and are close to a dog's natural diet.
The nuances of choice
Choosing dog food depends on many factors. Chief among them are benefits. Animals must be fed a nutritious and balanced diet, so when buying canned or dehydrated pellets, you should always pay attention to the composition. First on the list are the ingredients that are most present in the food.
Common phrases like "animal fats" and "animal protein" should alert you. It is important for the manufacturer to specify what he used: selected lamb meat or low-grade waste. The same applies to plant components: the words "grains" and "cereals" can hide anything. In addition, the composition is undesirable:
artificial flavor enhancers;
dangerous preservatives;
flavorings;
dyes;
hormones and antibiotics.
The fact is that many of them can cause allergy symptoms in your dog. For example, the preservative propyl gallate (E310) harms the immune system, stomach, and kidneys. It's much better if thermox is used instead. This semi-synthetic-semi-plant additive is not harmful to animals.
Do not believe the advertising on the package. Turkey-flavored food does not necessarily contain turkey – it may contain flavorings and flavorings that mimic poultry meat. And it's good if it's good quality.
Another important criterion for choosing dog food is nutritional value. It is believed that the higher it is, the better the food is absorbed by the animal's body. But care should be taken when formulating the diet for overweight pets. They are recommended quality dietary products.
And, of course, you need to consider the dog's age. A small puppy needs very different vitamins and minerals than an adult animal. If the delicate balance is disturbed, pets can have problems with immunity, teeth, bones, and internal organs. And older dogs, in general, need a special diet that will keep them healthy and compensate for their lack of exercise.
The key to the quality of any food is the right brand. The priority should be reliable and well-known manufacturers, well-proven in the market of pet products. They produce certified products with a safe composition and high protein content, which is necessary for the normal activity of pets.
Let's take a closer look at the brands known worldwide. Their names are presented in alphabetical order.
The top 20 producers of dog food
Alleva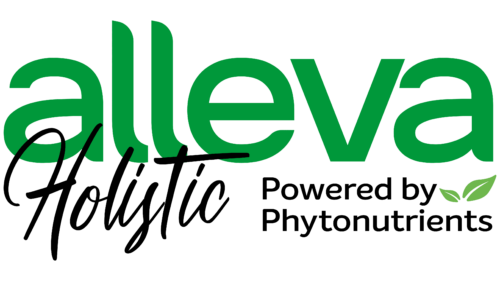 Alleva is an elite Italian dog food brand for dogs who need a balanced diet. The manufacturer does not experiment on laboratory animals, is responsible for selecting ingredients, and cooks them only on steam to preserve all the useful substances. The company has three main lines:
NeoBreeder – for those who professionally breed purebred dogs. This food is based on a low-grain formula and comes in large packages.
Equilibrium is an optimally balanced formula with meat, brown rice, berries, and vegetables. It contains a complex that strengthens the joints of mobile animals.
Holistic is a food that is as close to a dog's natural diet as possible. It does not contain grain products at all but instead uses phytonutrients derived from plants. At the same time, the amount of meat is at least 77%.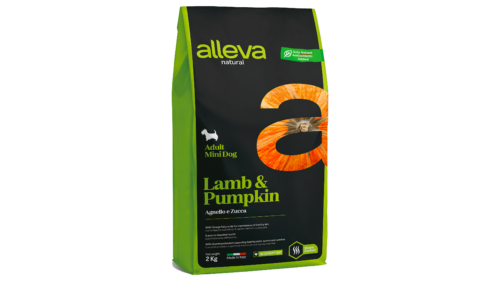 Acana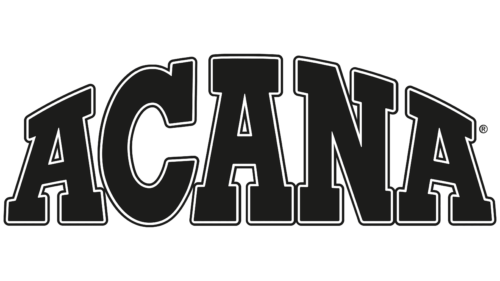 The Acana brand belongs to Champion Petfoods, a Canadian company. It sells pet food made from regional ingredients. Fresh meat is well-digested by the body, and various herbs, vegetables, and fruits normalize intestinal function. The manufacturer has balanced the composition and supplemented it with useful additives such as probiotics, minerals, and vitamins essential for dogs.
The main rule of Acana is not to be limited to any one type of meat. Therefore, you can find chicken, turkey, beef, pork, lamb, and other ingredients in the lineup that provide a high-protein diet. This food is free of wheat, tapioca, corn, soy, artificial preservatives, dyes, and flavorings that can cause allergies.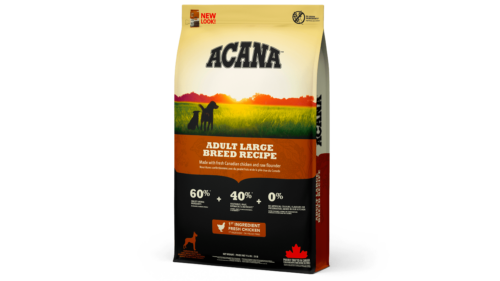 Barking Heads

Barking Heads is a British manufacturer of premium food. The company was founded in 2009 by three passionate dog breeders who know exactly what their beloved pets need. The brand's products are distinguished by their naturalness, safety, and high quality. Its composition includes:
minerals and vitamins – it is their balance that determines the health of the animal;
slow carbohydrates – substances that give strength and energy during the whole day;
dietary fiber – for better intestinal function
ingredients with omega-3 and omega-6 fatty acids – the basis for a healthy coat and skin
premium protein – a variety of meats that are the foundation of the diet
probiotics – a complex based on the age of the dog.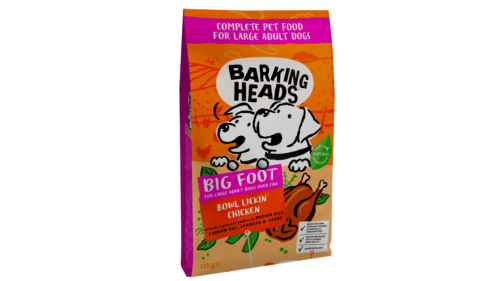 Beneful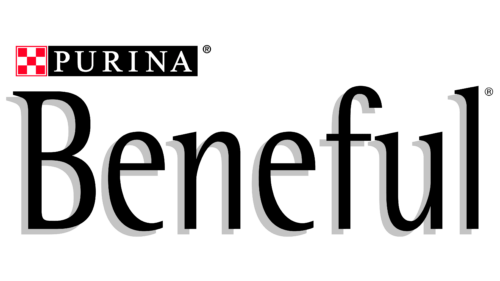 The American company Nestlé Purina Petcare has many brands under which wet and dry pet food is produced. One of them is Beneful, introduced in 2001. In 2012, it ranked fourth in global sales.
While many manufacturers on this list specialize in products for different types of animals, Beneful only sells food for dogs. That is, more than 20 years of continuous work has been dedicated to perfecting the diet and finding the perfect formulas and the best ingredients.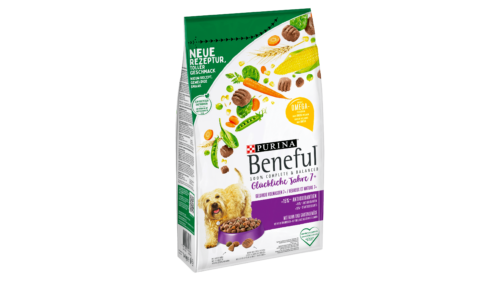 Brit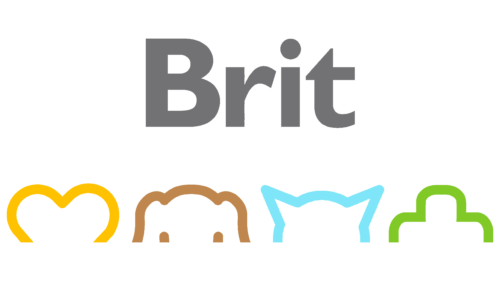 The Czech company Vafo Praha Ltd. makes food under the brand name Brit. It has lines for animals that suffer from problem weight, for show dogs, for puppies, and adults of many different breeds.
Brit Premium contains a minimum of 40% poultry meat. The remaining ingredients are fruit and herbs. From these, a useful extract has been prepared to improve digestion. In addition, the product contains prebiotics, organic substances, macro- and micro-elements, and a balanced complex of vitamins.
But the super-premium full-food is specially formulated for allergic dogs. It is based on natural rabbit, duck, lamb, and fish meat. Plant components are used as additives, which support health and immunity.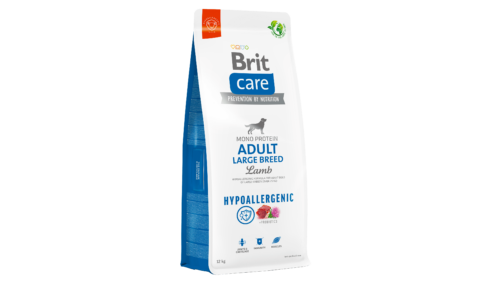 Canagan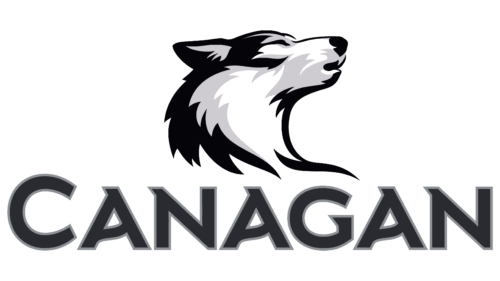 Canagan is a British high-quality dog food brand containing no grain products. The diet is based on meat, vegetables, berries, and herbs sourced from local farmers. These include:
high-protein venison;
certified lamb with no growth hormones;
fresh chicken;
hand-raised Scottish salmon;
antioxidant-rich yams;
Iodine-rich seaweed;
chamomile, which has a positive effect on the nervous system;
cranberries, rich in vitamin C;
marigold, which strengthens the immune system.
All together provide the animals' need for comprehensive nutrition. Canagan's recipes have won prestigious awards, including the Queen's Awards for Enterprise, the most prestigious award in the UK.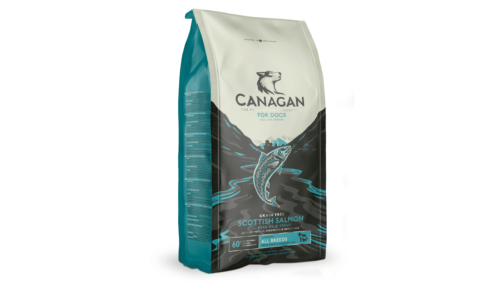 Eukanuba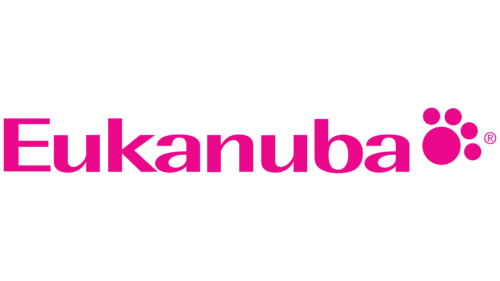 Eukanuba was born in 1969, the brainchild of Paul Falknor Iams. Its unusual name means "something higher' or 'peak,' and it signifies the exclusivity of these new products.
From 1999 to 2014, the brand was owned by Procter & Gamble, but now it is owned by Mars, Incorporated, an American company. At the same time, Spectrum Brands produces Eukanuba products for the European market.
The line offers about 20 types of food for dogs of different breeds and ages. They contain pure meat and various offal from the meat industry: intestines, stomachs, fatty tissue, bones, blood, and other components. But the food contains no hooves, teeth, horns, or hair.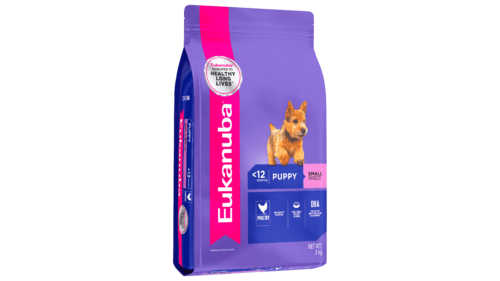 Farmina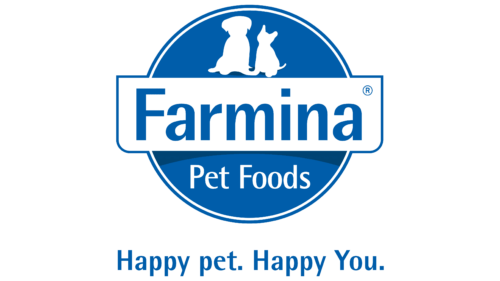 Farmina is the flagship brand of the Italian company Farmina Pet Foods, which opened its first factory in 1965. Then products for dogs and cats were added to the range. They are based on unique formulas that consider pets' physiological needs.
Farmina is known as the creator of Vet Life diet diets, which are effective when combined with medications to treat urolithiasis, diabetes, and obesity. But there are also everyday food options designed to meet the individual needs of puppies and adult dogs.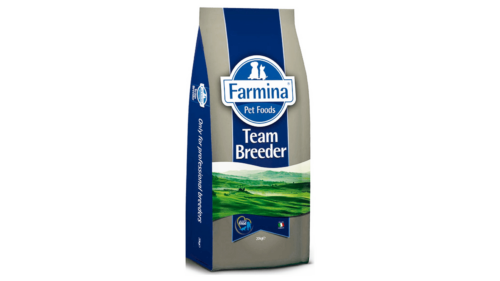 GO!

The GO! brand is owned by Petcurean Pet Nutrition, a Canadian manufacturer of premium foods. These are whole-grain and grain-free diets that meet high-quality standards. Their meat base may contain salmon, trout, duck, turkey, chicken, and lamb, and the vegetable components are organic fruits and berries.
A balanced composition provides the daily requirement for dogs' essential vitamins and minerals. The formulas are formulated for different ages, breeds, and veterinary recommendations.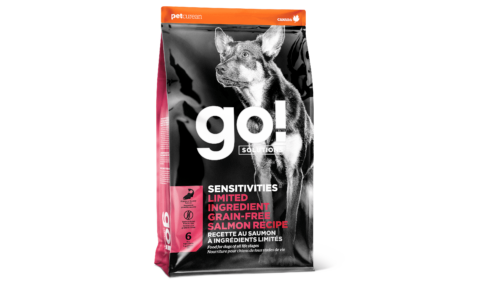 Grandorf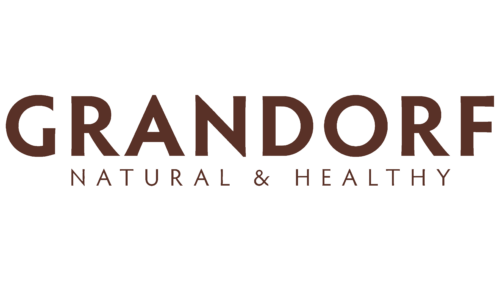 The Grandorf brand includes dry and canned foods. The first is made by the Belgian company United Petfood Producers NV, and the latter – the Italian concern Monge & C. S.p.a. Products of the brand are positioned at the top of the super-premium segment.
Foods "Grandorf" belong to the holistic category, meaning that their composition includes at least 70% pure animal protein. And the manufacturer does not use chicken – instead, he chooses hypoallergenic meats that do not cause digestive problems. They contain all the essential amino acids.
Other potentially dangerous ingredients are also banned:
GMOS;
artificial additives;
gluten;
eggs,
potatoes;
legumes;
beets;
corn.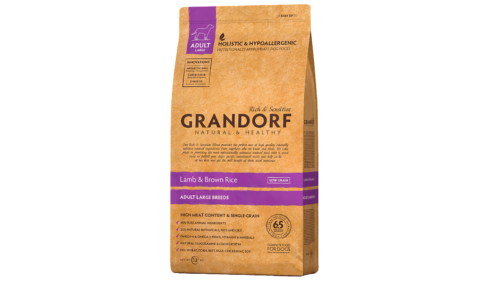 Hill's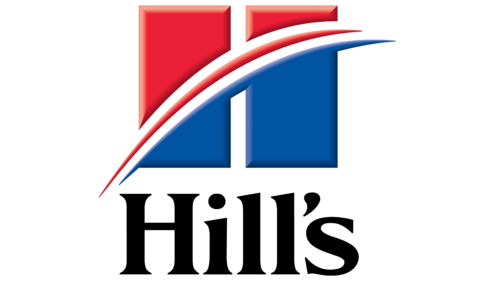 Hill's is the main brand name of Hill's Pet Nutrition, Inc. of America, which is part of Colgate-Palmolive. Its history began in 1907 when it opened a facility to dispose of farm animal carcasses. Nearly 20 years later, it was the basis for the launch of dog food production. The main ingredient in all recipes was horse meat.
Modern Hill's products result from many years of work on daily and dietary diets. It is designed to comprehensively treat and prevent various diseases requiring dietary adjustments. Veterinarians recommend a balanced menu for problems with hair, internal organs, joints, and the musculoskeletal system.
Foods include a huge variety of meat because animal protein is the basis of a healthy diet. And the other ingredients serve as a supplement, which improves intestinal function.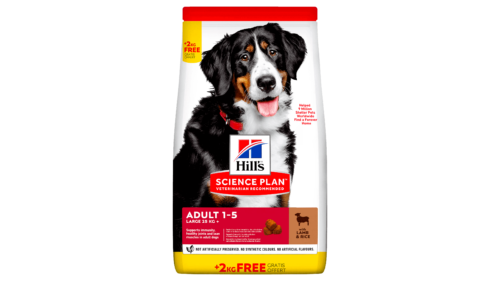 Kennels' Favourite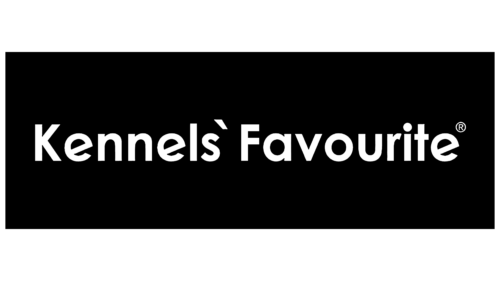 Kennels' Favourite is a brand of Prof Pet Corporation. Its products are positioned as super-premium food created for the dietary nutrition of dogs of different ages. They contain plant and animal ingredients with a balanced ratio of fats, proteins, and carbohydrates.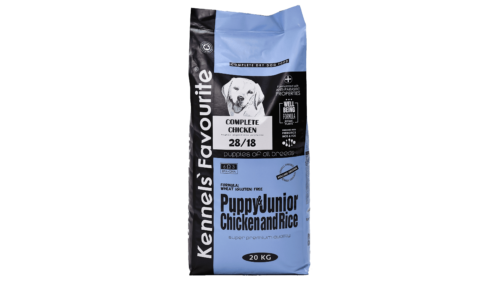 Mera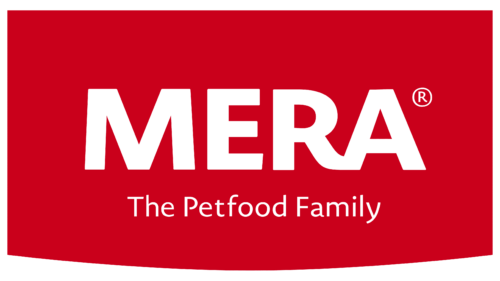 Mera is produced in Germany in strict compliance with European quality standards. Its composition uses selected ingredients of local origin, which are carefully controlled. The range includes products with different ratios of nutrients. They are designed for young, adult, and old animals, as well as for their individual needs:
activity level;
allergies;
individual intolerance of the components;
the need for a special diet.
The family company in the third generation is constantly experimenting with recipes and uses high-quality meat of different species: turkey, beef, chicken, lamb, herring, and salmon. The undoubted know-how is insect protein food. It is designed for the most sensitive dogs who have a food intolerance.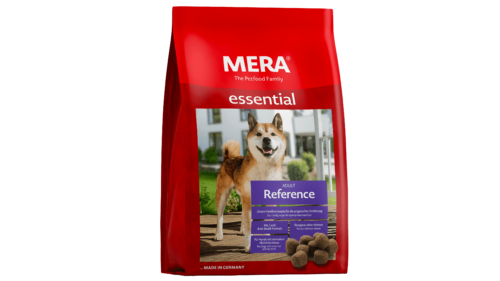 Monge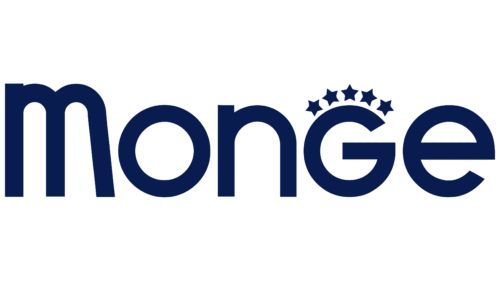 The Italian concern Monge & C. S.p.a. has a flagship brand, Monge. It embodies more than 70 years of experience in developing and producing quality pet food tailored for different breeds. Thanks to advanced technology and careful selection of ingredients, the company does without artificial additives. The basis of each balanced diet is certified meat and safe plant components.
The main lines of the brand:
Monge Natural Superpremium – with more meat and almost no grains;
VetSolution – with melon juice concentrate and xylooligosaccharides;
Monge Gift (snacks) – with animal protein and vegetables;
BWild – with high meat content (at least 65%), prebiotics, and spirulina.
All foods contain a full range of minerals and vitamins while meeting different nutritional needs. For example, there are separate products for dogs with allergies, for puppies, for obese pets, and for those with active lifestyles.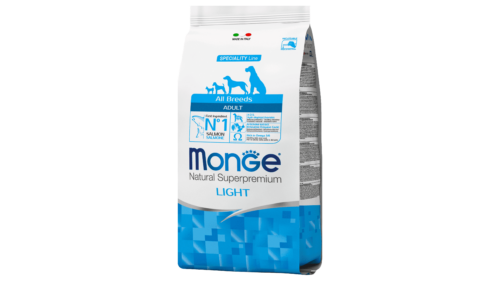 Nutram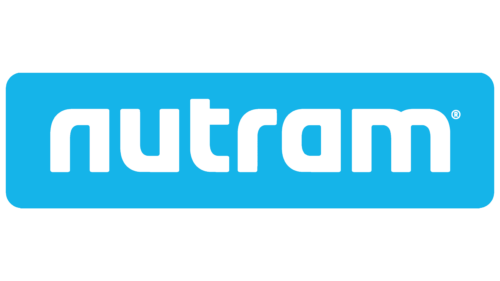 Nutram is a Canadian premium food brand. It is owned by Nutram Pet Products, which was originally a division of Maple Lodge Farms but then was taken over by Elmira Pet Products Ltd. The manufacturer works with holistic experts and veterinary nutritionists to create the best formulas to ensure maximum nutrient absorption.
Orijen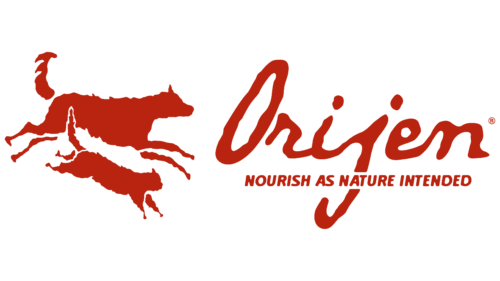 Orijen is designed to be as close to a natural diet as possible and contains only the nutrients that your dog would get from nature. This is how pets at home stay healthy and well-groomed because even a beautifully shiny coat directly depends on the quality of nutrition.
Different kinds of meat, with the addition of small amounts of vegetables, fruits, and medicinal herbs, provide the dog's needs, considering its adaptation to high-protein foods. The base of animal protein consists of the following:
These are fresh ingredients sourced from local suppliers. Fishermen provide the company with flounder, hake, mackerel, pike, trout, and other freshwater and oceanic fish. And Canadian farmers raise ducks, turkeys, chickens, deer, goats, piglets, lambs, prairie buffalo, wild boars, and steers.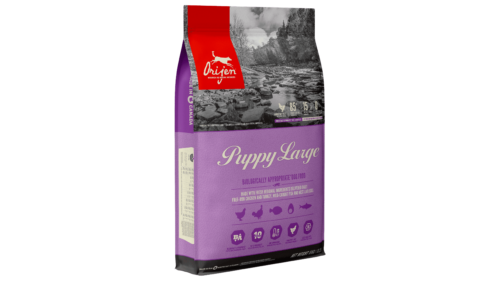 Primordial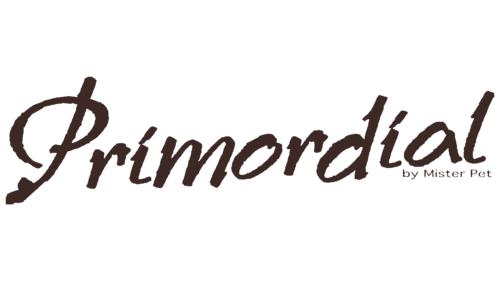 The Primordial Dog line is a multiple Quality Awards winner. Once, it was recognized for its usefulness because veterinarians recognized its effectiveness in preventing various diseases. The second award was in the Grain Free category. The absence of cereals in the composition is another advantage because these plant products are unsuitable for dogs.
But Primordial has a lot of different meats: red, white, and fish. The Italian company Mister Pet, which owns the brand, uses selected ingredients that are high in protein and practically free of fat and cholesterol. And the wide range of products allows for finding a suitable diet for allergic pets.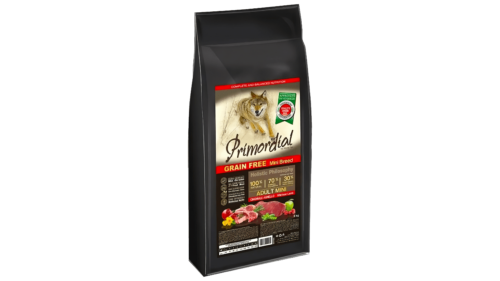 Profine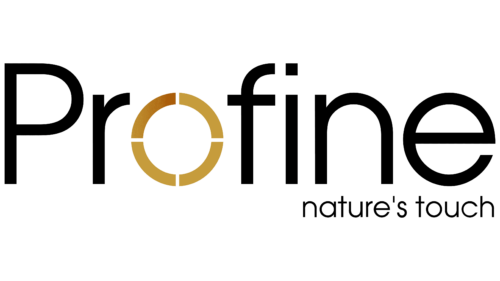 Profine is a brand of the Czech family company Vafo Praha. Its products are positioned as super-premium food with a balanced composition. It is said to boost immunity thanks to its content of medicinal herbs such as sage, basil, and fennel. In combination with seaweed, they improve the digestive system.
Salmon oil and shrimp keep hair in good condition because they are the main sources of omega-3 and omega-6. They also improve skin health. Fish, lamb, and chicken are major sources of animal protein. The nutritional ingredients maintain energy throughout the day and provide animals with all the necessary minerals and vitamins.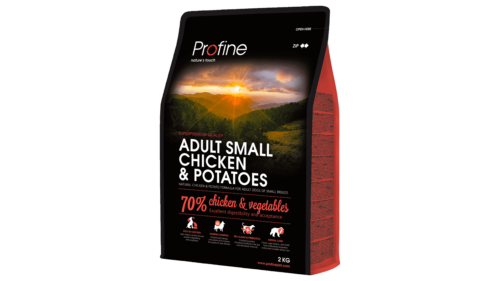 Purina Pro Plan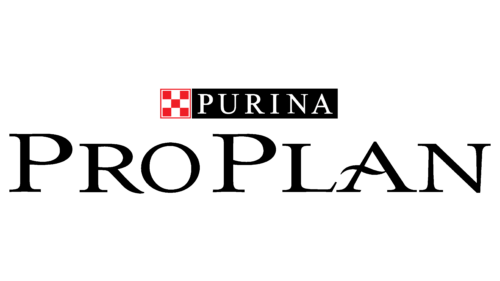 Another Nestlé Purina Petcare brand is Purina Pro Plan, created in collaboration with veterinarians and expert nutritionists. This line offers full-food complexes for dogs of different breeds, ages, and sizes. They contain nutrients and nutrients chosen at the right concentration to deliver maximum benefits. Provided with essential vitamins and minerals from childhood, pets grow up healthy, happy, and active.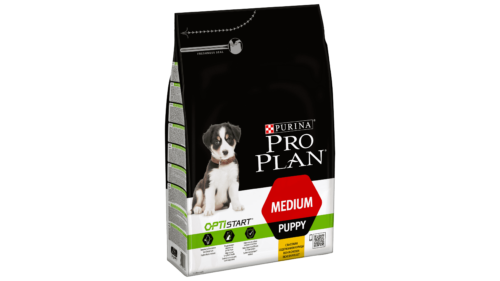 1st Choice
1st Choice is owned by a Canadian family-owned company of the same name and used to be called PLB International. Production of these dog foods was launched in 1990. Formulas are adapted for different needs: among them, there are options for animals with allergies, overweight, problematic hair, and a tendency to various diseases. Prescriptions definitely don't include:
soy;
corn;
wheat;
Meat industry waste.
The achievements of 1st Choice live up to the brand name. It was the first in North America to launch a premium food product based on fresh chicken meat. And in 2003, it was the first to be certified by the Canadian Food Inspection Agency.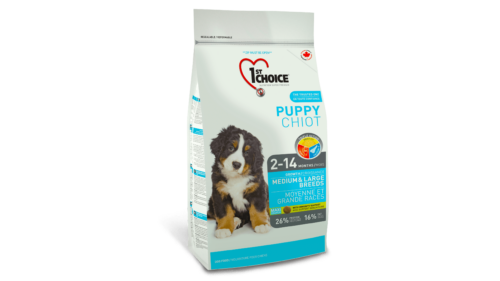 FAQ
Which dog food to choose?
Of course, the best brands are in the holistic category, and the worst ones are in the economy class. But there is no perfect option that would suit absolutely all animals. It is necessary to proceed from the individual characteristics of each pet, guided by the age and breed. If the dog has health problems, it is better to consult a veterinarian: he will recommend a food corresponding to a therapeutic diet.
Small puppies need energy-rich food because they're always on the move. In addition, the growing body needs a special balance of macro and micronutrients. As the dog gets older, he becomes less active, and his metabolism slows down. Food manufacturers consider this and make formulas with the right amount of calories.
What shouldn't go in dog food?
The perfect dog food should contain no ingredients that may be harmful to his health. You can count on the manufacturer's goodwill, but it's better to read the contents carefully and ensure they're right when you buy. The list of undesirable ingredients includes:
artificial dyes, flavorings, flavor enhancers, preservatives – potential allergens;
whey – many dogs are lactose intolerant;
plant fiber, gluten, corn gluten – poor digestibility;
labels "plant protein," "animal protein," "cereal," with no specific ingredients listed – generic names that can hide anything;
soy, corn, wheat – hard to digest;
cereal, vegetable flour – can be second-rate waste;
yeast – allergen;
meat by-products – bones, wool, horns, skin, many by-products contain nothing nutritious;
palm and rapeseed oils – considered harmful;
salt – only if it is at the end of the list (otherwise, there is a risk of developing chronic bladder and kidney diseases);
sucrose – disrupts the digestive system and can cause diabetes.
For a dog to be cheerful, playful, and healthy, he must eat right. It's important to feed him high-meat-content foods since that's what every carnivore's diet is all about.
You should also consider her individual nutritional preferences and the fact that different ratios of nutrients are needed for a puppy and an adult dog. The portion size should consider the animal's energy requirements based on his weight and lifestyle.
It is desirable to choose natural food with healthy additives. For example, with vitamin and mineral complexes in chelated form, with linseed and salmon oils, probiotics, prebiotics, and natural preservatives such as tocopherol. Essentials include magnesium, potassium, calcium, zinc, and vitamins E, A, C, and B.