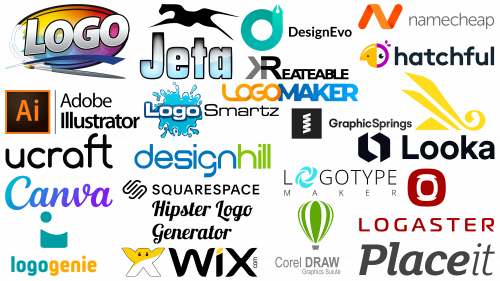 A logo is a distinct emblem or design that signifies a company, association, or other entity, encompassing its offerings, goods, workforce, and more.
Integral to every commercial venture, a logo acts as a conduit, transmitting the enterprise's essence and principles to those interested in what it offers. This visual representation facilitates a direct, lucid, and effective connection between a brand and its potential market.
A logo provides identification; this graphical representation makes an organization recognizable and memorable. More than just an aesthetic element, the logo stands as the public persona of a business, potentially expressing membership in or alignment with particular communities or ideals.
What is Logo Designing Software?
Logo creation software is an internet-based tool that simplifies crafting professional logos, bypassing the need for specific graphic tools or prior design experience. These applications are tailored to meet the requirements of a broad audience, ranging from novices to seasoned designers.
These software solutions offer an extensive array of customizable elements, including various fonts, visual graphics, icons, and a spectrum of color choices. Such diversity in design elements enables users to craft a distinctive logo aligned with the brand's identity.
Some of these applications feature an intuitive drag-and-drop interface, further easing the design process. This user-friendly approach allows for swiftly assembling different components into a cohesive design. In certain cases, these tools can even automatically generate logos based on descriptive parameters or guidelines specified by the user. This automation adds an extra layer of convenience, especially for those without a background in design.
Exploring these applications can prove to be a valuable asset for businesses, organizations, or individuals needing a logo. The reliability and efficiency of these tools make them suitable for various branding purposes.
For professionals in the graphic design industry, especially those venturing into the realm of logo creation, familiarity with the best applications in the field is vital. Mastery of these tools can lead to enhanced proficiency and potentially contribute to success in the dynamic design world. Whether for a seasoned designer looking to streamline workflow or a newcomer eager to embark on a creative journey, these applications can cater to a wide spectrum of needs and skill levels.
Adobe Illustrator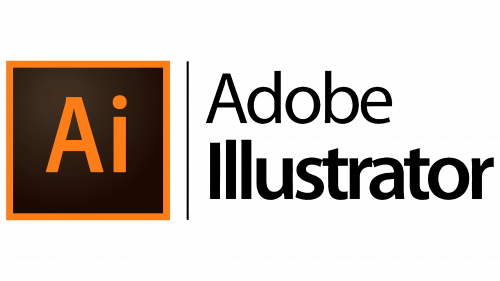 Adobe Illustrator stands as one of the flagship vector graphic software products from Adobe Systems. Renowned for its versatility and power, it offers an extensive array of features that make it a preferred choice for both professionals in the graphic design industry and hobbyists looking to explore creative possibilities.
This software facilitates the creation of various logo design projects, providing users with a wide spectrum of tools to transform initial concepts into visually stunning pieces. Adobe Illustrator is equipped to handle it all, whether simply crafting shapes or applying complex special effects.
One of Adobe Illustrator's standout features is its comprehensive assortment of brushes, colors, and transition effects. These are not mere accessories but crucial components that transform a basic design into something extraordinary. By employing these tools, users can add fine touches that elevate their creations to new levels of sophistication.
Adobe Illustrator's inclusion of a complete template section serves as both a guide and an inspiration source. This curated collection helps users to leverage the software fully, providing pathways to explore different design approaches and techniques. Whether one is a seasoned designer or just starting, these templates can significantly aid the creative process.
The software also boasts a creative cloud, anchor point enhancements, CSS extractions, pen tool previews, live forms, and other essential tools that assist in crafting remarkable logos. These features enhance productivity and open doors to new design dimensions.
Understanding the specific functionalities of these tools allows for a seamless design process where creativity can flourish without hindrance. The alignment of an intuitive interface and advanced capabilities makes Adobe Illustrator a tool where visualizing an appealing logo becomes an attainable goal.
In addition to logo creation, Adobe Illustrator's capabilities extend to various other graphic design applications, including illustrations, icons, typography, and much more. It's a tool that fosters creativity and innovation, providing a platform where design concepts become tangible realities.
Canva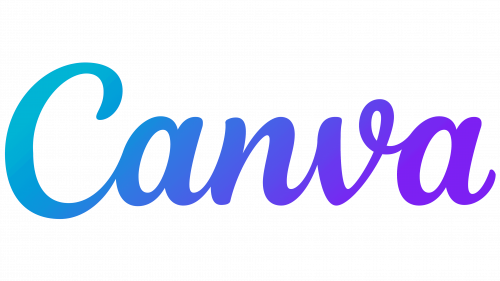 Canva, recognized as a significant player in online graphic design, offers an approachable and versatile logo creation tool. This platform has emerged as a professional and amateur favorite among various users due to its rich features, user-friendly interface, and compelling free offerings.
The straightforwardness of Canva's interface is one of its standout features. The platform has been developed to focus on accessibility, allowing users of all skill levels to create quality graphics. Even without access to the premium version, users can tap into an extensive array of tools and resources.
Canva's resemblance to Adobe Photoshop is more than superficial. The platform provides a range of features commonly found in professional design applications, placing powerful design capabilities in the hands of everyday users.
The core magic of Canva is encapsulated in its intuitive drag-and-drop interface. This functionality empowers users to construct visually appealing graphics with clicks, eliminating the steep learning curve often associated with complex design tools.
Canva's library has an impressive collection of stock images, icons, and symbols, allowing users to inject creativity into their projects easily. The availability of these resources enhances design possibilities and adds flair to user creations.
One of Canva's unique offerings is its team-based design collaboration tools. This feature, available through a Canva Pro subscription, fosters collaboration among team members, enabling them to work together on projects in real time. It's a valuable asset for businesses and organizations looking to streamline their design processes.
Canva's commitment to quality is evident in the high-caliber graphics that can be created using the platform. Whether for professional branding or personal projects, the platform's tools and assets enable the creation of sophisticated and polished designs.
While Canva offers a wealth of features for free, additional functionalities such as team collaboration tools and premium assets are available through a Canva Pro subscription. This flexible pricing structure ensures users have options to suit their needs and budgets.
Canva's rise to prominence in online graphic design is built on a foundation of user-centricity, quality, and innovation. Providing a gateway to professional design features through a simple and intuitive interface, Canva democratizes graphic design.
The platform's ability to appeal to novice designers and seasoned professionals is a testament to its versatility and robustness. Whether seeking to create an elegant logo for a brand or explore creativity on a personal level, Canva's free logo creation tool is a remarkable option.
Corel Draw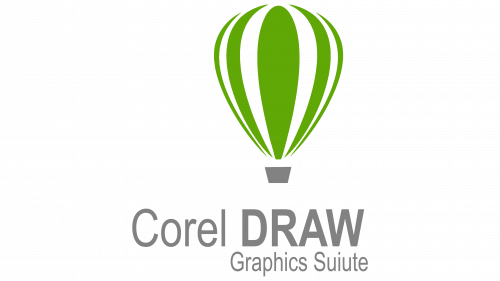 Corel Draw is a leading vector drawing application, leveraging cutting-edge technologies, such as 3D and mobile apps, to support creative professionals and aspiring designers. Its range of capabilities and features cater specifically to the demands of the graphic design industry, including creating stunning logo designs.
Corel Draw is recognized for its intelligent handling of vector drawing, integrating state-of-the-art technologies that elevate design possibilities. These include support for 3D elements and mobile app integrations, allowing designers to work with multifaceted mediums.
Crafting visually appealing logos requires a specialized set of tools and capabilities. Corel Draw meets this requirement with aplomb, offering tools explicitly made for logo creation. The application streamlines the logo design process for professional branding or personal projects.
Despite its advanced functionalities, Corel Draw maintains a commitment to accessibility. The user-friendly drawing and editing tools make it an excellent starting point for novice designers looking to produce quality artwork without a steep learning curve.
Packed with innovation, Corel Draw offers a rich array of features aimed at producing high-quality outputs in the graphic sector. From simple sketches to intricate designs, the application is a versatile platform to materialize creative visions.
One of Corel Draw's unique offerings is its expansive collection of free content. Now encompassing over 2,000 high-resolution graphics, more than 10,000 digital images, clipart, 1,000 open-type fonts, 1,200 elements, 400 pattern fills, and 600 expert-created templates, this package adds substantial value to the creative process.
Corel Draw's arsenal includes all the tools for crafting glittering logo designs. This encompasses power traces, photo paint, Corel capture, and Corel connect, providing a one-stop solution for all design nees.
Corel Draw's standing in the design industry is a testament to its continuous evolution and alignment with modern design trends. Its ability to cater to both professional designers and beginners gives it a broad appeal.
DesignEvo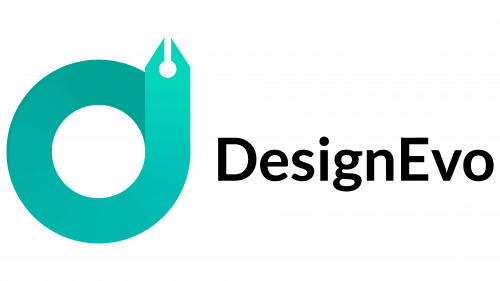 DesignEvo represents a contemporary approach to logo creation, combining a user-friendly interface with a wide array of design elements. This tool's structure and offerings provide a robust platform for novice and experienced designers to create distinctive logos that align with various branding needs.
DesignEvo's primary focus is on facilitating logo creation. Its interface allows users to construct logos by blending elements such as icons, text styles, shapes, and colors. This multi-dimensional approach provides flexibility and fosters creativity.
The program hosts an extensive collection of design assets. From a diverse range of icons to various forms and color palettes, the options are plentiful, enabling users to craft logos that resonate with their brand or personal aesthetics.
DesignEvo offers different subscription models to cater to users with varying requirements. The Basic Plan serves those looking for standard features, offering a well-rounded set of tools for casual logo creation.
The Plus Plan is available for users who require more advanced features at $49.99 per month. This plan grants access to typeface files and the ability to export vector image files. It ensures copyright ownership, which is crucial for professional and commercial usage. It is an attractive option for businesses and individual designers seeking to elevate their design process.
DesignEvo emphasizes a user-centric design philosophy. The program's ease of use and varied offerings align with the needs of a broad user base. Whether one is a beginner just exploring the world of design or a seasoned professional looking for a streamlined workflow, DesignEvo accommodates different skill levels.
DesignHill Logo Maker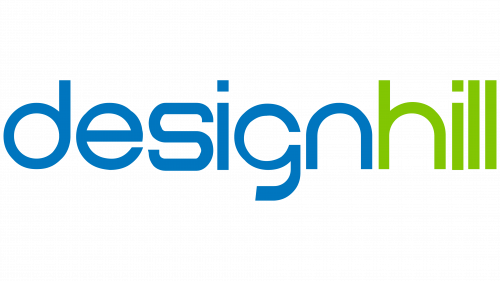 DesignHill and Tailor Brands are two distinct platforms that facilitate the logo design process, but they operate differently.
DesignHill's approach to logo creation starts with offering a free logo creator. Equipped with a vast array of shapes, icons, images, and more, this feature provides the basic foundation for designing logos. The drag-and-drop interface adds to the ease of use, allowing for creating web-suitable visuals without a steep learning curve.
DesignHill takes the process a step further by incorporating an AI logo maker. Utilizing advanced artificial intelligence technology, this feature can generate logos in mere minutes. It's an innovative approach that blends the science of algorithms with the art of design.
Completing DesignHill's three-step process is an email signature maker. This addition caters to those seeking a cohesive brand presentation across digital communication. It ensures that every email sent reflects the brand's identity professionally.
Tailor Brands offers an alternative approach to logo creation, focusing on efficiency and user-friendliness.
The platform promotes a quick design process, claiming a 3-minute logo design time. This is made possible through artificial intelligence, which generates several pre-parameter logo solutions.
Once the desired logo is selected, users are presented with various font options. This ensures that the chosen typeface aligns with the brand's aesthetic while remaining clear and legible.
Tailor Brands goes beyond mere logo creation by offering additional customization options. These can make each logo unique, aligning with the brand's specific needs and preferences.
DesignHill's three-step process and an extensive collection of design tools provide a comprehensive experience. The platform's incorporation of AI technology reflects a trend in modern design, where machine learning assists in crafting visuals.
Tailor Brands, on the other hand, emphasizes speed and simplicity, making it an attractive option for those looking for a quick solution without sacrificing quality.
GraphicSprings Logo Creator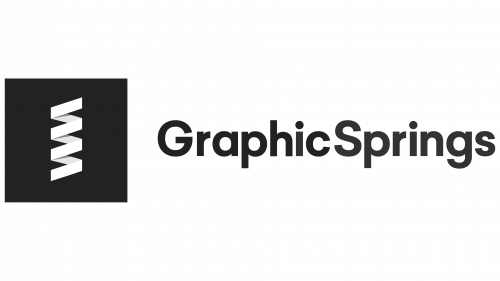 GraphicSprings Logo Creator emerges as a robust tool in online logo design. It combines the power of professional visual editing tools with the convenience of an online platform. This amalgamation offers high-level customization and ensures accessibility to firms of various sizes and sectors.
Equipped with a wide-ranging toolkit, GraphicSprings Logo Creator presents users with the same functionality that might be found in professional visual editing software. Including various tools like brushes, shapes, text manipulation, and more allows users to create virtually any design.
The software's drag-and-drop editor is crafted for simplicity and efficiency. This interface allows users to manipulate elements easily, place them in desired locations, and create visually appealing designs without extensive technical knowledge.
GraphicSprings Logo Creator's dedication to branding customization is apparent. It enables firms to have more hands-on control over their branding, ensuring that logos and other visual elements are aligned with their business's identity, values, and goals.
The model of providing free access to the creation phase and then introducing a premium subscription for downloading and exporting is strategic. It allows users to experience the tool's capabilities without any upfront costs, and only those who wish to utilize their creations in various mediums need to invest in the subscription.
Given the broad toolset and customization options, GraphicSprings Logo Creator caters to different industries. Be it a tech startup looking for a minimalist logo or a restaurant in need of something vibrant and thematic, this platform accommodates various business needs.
Quality isn't compromised in GraphicSprings Logo Creator even though it's an online platform, the quality of the logos produced parallels that of designs made using traditional professional tools.
Ease of use is at the heart of GraphicSprings Logo Creator. The platform is designed to be user-friendly, guiding users through each step of the design process. This approachability opens up logo design to a broader audience, not just those with design backgrounds.
GraphicSprings Logo Creator stands as a beacon of innovation in online logo design. Its fusion of professional-grade tools with an accessible online platform makes it a preferred choice for firms seeking greater control over branding customization.
Hipster Logo Generator

The Hipster Logo Generator, emerging from the popular hipster culture of the recent past, provides a distinct niche in the world of logo design. Catering to a specific aesthetic, this tool may not appeal to every business but serves an important function in the current market dynamics.
This logo generator directly responds to the hipster trend that gained traction a few years ago. Reflecting a specific cultural zeitgeist, it encapsulates the distinct design elements often associated with this group.
The Hipster Logo Generator's appeal is mainly geared toward businesses and brands targeting a younger, more trend-conscious demographic. It's particularly suitable for enterprises that align with alternative or non-mainstream tastes.
As the name suggests, logos produced by this tool are styled to mimic the unique hipster look. Every aspect of the logo can be infused with the iconic characteristics synonymous with this subculture, from fonts to symbols.
One of the most notable features of the Hipster Logo Generator is its ease of use. Often regarded as one of the simplest logo creation tools, it allows users to create a logo without any professional design background. This accessibility opens up design possibilities for small businesses or individual creators.
Users can browse various pre-designed templates and customize them according to their preferences. Whether tweaking a color scheme or choosing a particular graphic, the flexibility ensures that each logo is personalized.
Upon completion of the design, a high-resolution version of the logo can be downloaded for a fee. This option allows businesses to obtain a professional-grade logo without the associated costs of hiring a design agency.
While the Hipster Logo Generator's appeal may be narrow, it has carved out a niche in the market. Businesses that resonate with the hipster ethos can leverage this tool to connect with a specific audience that appreciates this aesthetic.
The Hipster Logo Generator is a testament to cultural movements' influence on design and branding. It's more than just a tool; it reflects a subculture and an era.
Jeta Logo Designer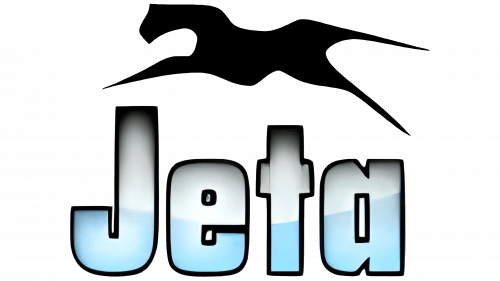 Jeta's logo creator tool is noted for its accessibility and ease of use, making it suitable for both seasoned designers and novices in graphic design. This tool is a robust and efficient solution for those looking to craft simple yet effective logos, icons, and online graphics. Here's an exploration of what makes Jeta's logo creator tool a favorable choice for various users.
The design of the layout and tool icons in Jeta is quite straightforward. This simplicity ensures that even someone without a background in design can navigate through the tool easily. The clear and uncluttered interface enables users to focus on creativity rather than the complexities of the tool.
Jeta's emblem creator tool offers an extensive collection of over 500 vector shapes and icons. This diversity allows users to find the perfect elements that resonate with their brand's identity. The choices range from classic to contemporary designs, allowing logos to align with various themes and industries.
With over 400 logo templates available, Jeta simplifies the design process for those looking for inspiration or a starting point. These templates cater to different tastes and can be customized to match specific branding requirements. They provide a solid foundation upon which users can build their unique logos.
The tool also boasts more than 200 shape styles that add depth and dimension to logo designs. These styles can be applied to enhance the visual appeal of the logos, adding texture, shadows, and other visual effects that bring the logos to life.
Jeta's logo creator tool is known for its quick and dynamic performance. It responds swiftly to user inputs, ensuring a smooth and uninterrupted design experience. Its reliability further enhances its reputation as a go-to tool for logo creation.
While the exact pricing details may vary, it's worth noting that such tools often provide both free and premium options. The availability of free resources within Jeta could make it an economical choice for small businesses and individuals.
Many modern design tools, including those like Jeta, may integrate with other applications and platforms. This seamless integration can simplify the design workflow, allowing users to easily export and use their creations across various mediums.
Jeta's logo creator tool emerges as an all-in-one solution for creating engaging and professional logos. Its user-friendly interface, comprehensive content library, diverse templates, and efficient performance make it a valuable asset for designers at all levels.
Kreatable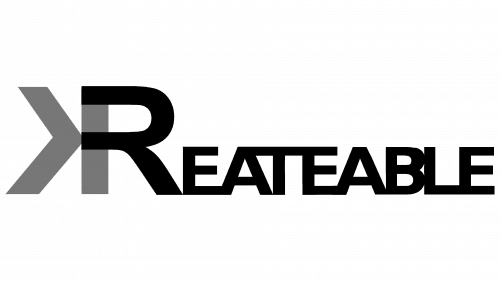 Kreateable is carving out its niche in the crowded field of logo design, focusing on quality, affordability, and user-centric design. With its straightforward approach, Kreateable offers a new take on logo creation, allowing users to design first and pay later and providing the logo in various file types. Here's a closer look at what makes Kreateable stand out:
Unlike many other tools, Kreateable allows users to fully develop their logo before committing to any payments. This approach fosters creativity and ensures users are satisfied with their design before purchasing. The cost is determined only once the design is completed, and payment is made through a simple one-time transaction.
Kreateable recognizes the need for affordable design solutions, particularly for small businesses and entrepreneurs. Offering high-quality logos at a reasonable price opens up opportunities for a wider range of businesses to access professional design services.
The quality of a logo can make or break a brand's image, and Kreateable understands this. The logos generated by Kreateable are offered in four different file types: PNG, PDF, EPS, and SVG. Each comes with superb resolution, ensuring the logos look crisp and professional across different mediums and platforms.
The design process with Kreateable is made simple and intuitive, even for those without prior design experience. With easy navigation and a well-structured design environment, it caters to a broad audience, making logo creation accessible to all.
From color selection to typography, Kreateable offers a plethora of design features that enable users to create logos that truly reflect their brand's identity. The countless features and customization options provide a rich design experience without overwhelming the user.
Should users encounter any challenges or have questions about the design process, Kreateable offers responsive customer support to ensure a smooth experience. This backing adds a layer of reassurance for users, knowing that help is available.
The variety of file types ensures that the logos are versatile and compatible with different applications. The logos can be used seamlessly across various platforms for web, print, or digital media.
Kreateable continually strives to innovate and enhance its offerings, staying in tune with industry trends and user needs. Regular updates and new features ensure that users have access to the latest design tools and techniques.
Kreateable's unique design-first approach, affordability, quality, and user-friendly interface position it as an appealing option for businesses of all sizes. Its commitment to providing a satisfying and creative experience sets it apart in the logo design market.
Logaster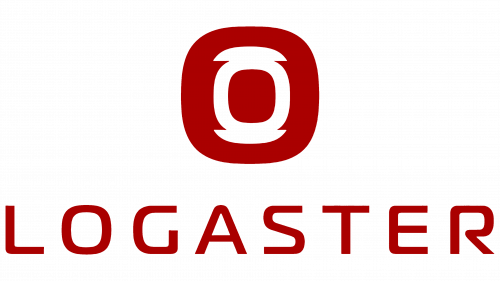 Logaster has emerged as a noteworthy player in logo creation software. Offering a variety of tools and an intuitive process, it simplifies the often complex task of designing a logo. Here's an insight into how Logaster is transforming the process of logo design for its users:
Logaster prioritizes user preferences in its design process. By incorporating the specifications provided by the user, it generates a list of matched logo combinations, tailoring the designs to the unique needs of each project.
The software utilizes algorithms and a vast design element database to develop combinations that align with the user's guidelines. This smart approach ensures that the designs are visually appealing and resonate with the brand's identity.
Once the software has generated the designs, it allows users to browse through the selections and choose the logotypes that best suit their needs. This interactive stage ensures that users have full control over the final appearance of the logo.
To save the selected design, users must register an account. This allows for the saving of the project and offers an organized way to manage and revisit past designs. The registration process is streamlined to ensure a hassle-free experience.
The last step in the process involves editing the chosen logo to perfection. Users can tweak various aspects of the design, such as colors, fonts, and layout, using the intuitive editing tools provided by Logaster. This final customization ensures the logo fully aligns with the brand's vision and aesthetics.
Logaster offers a customized downloading process, allowing users to choose the desired formats and resolutions. Whether for a website, social media, or print, the logo can be downloaded in a form that suits its intended use.
Designed with both novice and professional designers in mind, Logaster offers a user-friendly interface. The step-by-step process guides users through each stage of design, making it accessible to those without a background in design.
Regular updates and a dedicated support team ensure users can access the latest features and immediate assistance when needed. This commitment to user satisfaction sets Logaster apart from many other platforms.
Logo Genie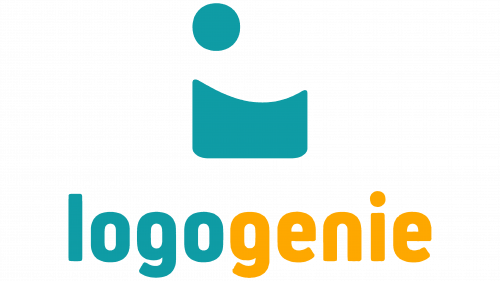 Logo Genie is an innovative tool offering a streamlined solution for logo design. Designed to provide an intuitive experience, this automatic logo creator has made waves in the industry for its efficiency and convenience.
Unlike traditional design software that may require extensive knowledge and skills, Logo Genie provides a platform that even those with no prior experience in design can navigate. By offering an automatic logo creator, the task of designing a logo becomes as simple as a few clicks.
Logo Genie boasts a comprehensive collection of readymade icons and layouts catering to various industries. Whether it's a tech startup, a bakery, or a fashion brand, Logo Genie has the necessary components to craft a logo that embodies the essence of the business.
While the process is automated, users can tweak the design using the editing options provided by Logo Genie. This ensures that the logos are not just generic templates but are tailored to match the specific vision and identity of the brand.
Once the design is complete, Logo Genie can download the logo in high-resolution formats such as EPS and PNG. This format flexibility ensures that the logo can be used across different platforms and mediums without compromising quality.
Logo Genie's on-site logo maker software guarantees a quick design process. The tool is accessible directly from the browser, ensuring users don't need to install additional software. This ease of access and speed is particularly appealing for small businesses and individuals who need a logo on the go.
Being a free logo builder, Logo Genie presents an economical option for those who might not have the budget for professional design services. It's a valuable tool for startups and small businesses that need a professional-looking logo without the hefty price tag.
For those who may need assistance during the design process, Logo Genie provides support and guidance. This support can be particularly helpful for those new to design who might need direction in selecting the right elements for their logo.
Logo Genie is more than just a logo maker; it's a tool that democratizes the process of logo design, making it accessible to everyone, regardless of their design background. Its combination of automation, customization, and cost-effectiveness has positioned it as a valuable resource for businesses and individuals.
Logo Maker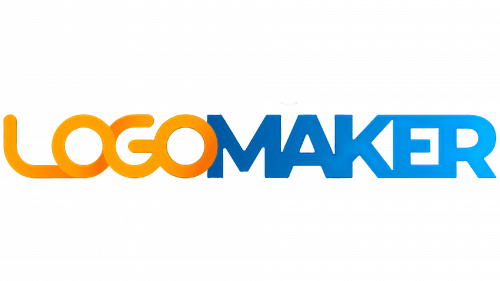 Logomaker stands out as an affordable option in logo design applications, boasting a range of features tailored to novice and seasoned designers. Here's an expanded look at what makes Logomaker a sought-after choice for creating distinctive, high-quality logos.
Logomaker is renowned for being one of the most budget-friendly options on the market. But low cost doesn't mean a compromise on quality; the software is packed with powerful editing, illustration, and design capabilities.
One unique aspect of Logomaker is the provision of free logo design services for the first six logos. This feature particularly appeals to those who are just starting and want to experiment without financial commitment.
Time is often of the essence in the design world, and Logomaker doesn't disappoint. Users can craft a logo in less than five minutes, and the quality of the finished product is praised by many. The tool's efficiency does not hinder the ability to produce top-notch results.
Logomaker's content library is well-stocked, with a vast selection of icons and effects. This range of resources empowers users to design stunning logos swiftly, playing around with different elements until they find the perfect combination.
Understanding a new system can be challenging, and Logomaker offers a trial edition to ease this learning curve. This trial allows potential users to familiarize themselves with the system's operations and the intricacies of logo creation before making a purchase. It's an invaluable opportunity to explore the software's full potential without any financial risk.
The user interface in Logomaker is both modern and user-friendly. The clean and intuitive layout ensures that users can quickly find the necessary tools and functions. From beginners to professionals, everyone can navigate the software with ease.
Logomaker's wide array of tools and functions provides everything needed to create brilliant logo designs. Whether it's intricate illustrations or simple and sleek branding, the software has the versatility to cater to various design needs.
With Logomaker, customization is at the forefront. Users can tweak and modify various elements, tailoring the design to their unique brand identity. This flexibility ensures that each logo stands out as a one-of-a-kind creation.
Logomaker encapsulates what many look for in a logo design application – affordability without sacrificing quality, an approachable learning curve, efficiency, and the creative freedom to produce remarkable designs. From the initial free logo offerings to the plethora of design tools and user-friendly interface, Logomaker is designed to appeal to a broad spectrum of designers.
Logo Type Maker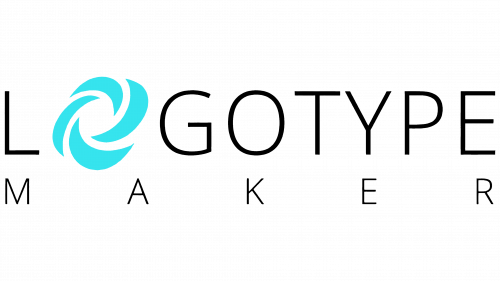 Logo Type Maker represents a fusion of simplicity and functionality in logo design. It aims to offer a comprehensive, intuitive platform for beginners and robust enough for those who need to quickly create professional-quality logos.
The fundamental principle of Logo Type Maker is accessibility. It targets those who may not possess formal design expertise but wish to create visually appealing logos. The tool is engineered to be user-friendly, with intuitive controls and understandable functions.
The software's editing features extend far beyond simple text modifications. Users can tweak fonts, resize and scale elements, and manipulate a wide assortment of shapes and icons. This flexibility enhances creativity, enabling a diverse range of design expressions.
Another feature that differentiates Logo Type Maker is the ability to layer various components. This layering provides a multi-dimensional effect, allowing more complex and professional-looking designs. It adds depth to what might otherwise be a flat and monotonous creation.
Logo Type Maker is accessible at no cost, allowing users to download logos freely. However, those wishing for more nuanced formatting and higher-quality outputs can opt for paid options. These additional features come at a modest expense, enhancing the final product's visual appeal and usability.
Logo Type Maker offers a solution, whether it is for a small business looking to establish a brand identity, a freelancer trying to demonstrate creativity, or an individual looking to experiment with design. Its structure and offerings are diversified to meet varying demands, reflecting a broad understanding of its potential user base.
LogoBee Logo Maker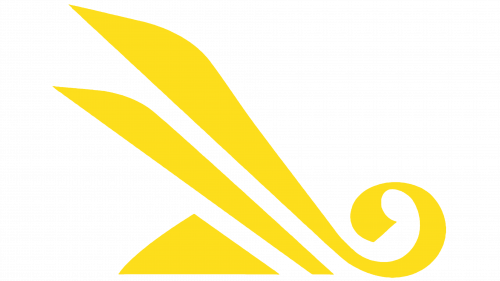 LogoBee Logo Maker stands out as a modern tool that caters to businesses, freelancers, and anyone needing a quick yet professional logo. With the rise of social media and the constant need for visually appealing content, LogoBee Logo Maker fills a gap in the market by offering an easy, free solution.
Understanding the need for speed in today's fast-paced world, LogoBee Logo Maker has streamlined the logo design process. Users can dive straight into designing without any unnecessary complications. This simplicity doesn't mean sacrificing quality; the end product is social media-ready and professional.
One of LogoBee Logo Maker's key selling points is the vast selection of templates. These templates cater to different industries, styles, and themes. This vast array ensures that users can find something that resonates with their brand's identity, regardless of the niche they are operating in.
Beyond templates, LogoBee Logo Maker offers a plethora of customization options. The possibilities are almost endless, with multiple fonts, shapes, and colors at the user's disposal. This ability to customize ensures that logos are unique and tailored to the user's specific needs and branding guidelines.
Whether it's a minimalist design for a tech startup or a luxurious look for a high-end brand, LogoBee Logo Maker has the tools to cater to various tastes. It recognizes that logos must reflect the ethos and values of a brand, and it provides the resources to achieve that.
In an era where budget constraints are a real concern for many businesses and individuals, LogoBee Logo Maker offers its services for free. This cost-free solution makes professional logo design accessible to a wider audience, democratizing a process that was once reserved for those with deeper pockets.
Even though it's free, LogoBee Logo Maker doesn't compromise on quality. The designs created using this tool are high-quality and suitable for various platforms, including social media, websites, print, and more.
The user-friendly interface ensures that even those with minimal design experience can easily navigate the tool. This usability is key in making LogoBee Logo Maker appealing to a broad spectrum of users.
LogoBee Logo Maker is a testament to how technology has revolutionized design. It's a tool that meets the demands of contemporary users who need quick, cost-free, and high-quality logo designs. By offering endless templates, extensive customization options, and catering to different tastes, it positions itself as a go-to solution for modern logo design needs.
LogoSmartz Logo Design
LogoSmartz represents a notable entry in the realm of online logo creation tools, wielding a range of features designed to appeal to designers, logo creators, and small business owners. The tool aims to combine affordability with advanced design functionalities, seeking to outpace many competitors in the market.
LogoSmartz offers a remarkable library of thousands of templates spanning various themes and categories. This extensive collection enables users to find inspiration and jumpstart the design process, adapting templates to fit unique brand identities.
What sets LogoSmartz apart is its ability to deliver sophisticated design controls for objects and text. These functionalities elevate the creative process, allowing for more nuanced adjustments and personalized touches in logo creation.
Understanding that usability is crucial in software design, LogoSmartz presents an interface that marries simplicity with feature richness. It's designed with user experience in mind, ensuring that even those new to design can leverage its capabilities.
Unlike many online tools, LogoSmartz is available as a desktop program, enhancing accessibility and providing a more stable platform for design work. This approach lends itself to quicker production of high-quality logos without depending on a web browser's limitations.
Modern and polished, the graphics in LogoSmartz exude a professional quality that matches industry standards. The tool provides access to more than 4500 high-quality graphic symbols and over 1000 typefaces, adding breadth to the design possibilities.
LogoSmartz offers unique effects applicable to symbols and text, such as shadows, gradients, outlines, and bevel effects. These effects contribute an additional layer of refinement and distinction, further empowering users to create logos that resonate with their brand's voice.
LogoSmartz's holistic approach to logo design is evident in its blend of user-friendliness, advanced design options, and extensive resources. It prioritizes giving users control while ensuring the tool remains accessible to individuals at various skill levels.
Looka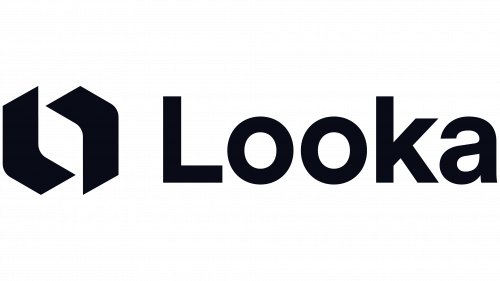 Looka is revolutionizing the field of logo creation by providing a comprehensive solution beyond mere design. Its user-friendly interface is packed with features that allow seasoned designers and newcomers to the field to create versatile logos easily.
Looka offers a straightforward, user-friendly interface that doesn't overwhelm you, regardless of your experience level. Its design encourages exploration and creativity, ensuring a smooth experience from start to finish.
The software doesn't just stop at creating logos. It allows users to apply any created logo across various media platforms. Whether business cards, flyers, or business letterheads, Looka ensures that the brand image remains consistent and professional.
One of Looka's standout features is its "brand kit." This all-in-one package includes ready-to-use social media materials tailored to platforms like Facebook, Twitter, and YouTube. It's a time-saving resource that helps brands maintain a cohesive online presence.
Looka appreciates the importance of quality, especially when it comes to branding. That's why users can export all logos into several high-resolution file formats. This ensures that logos maintain their quality and impact, whether on a business card or a billboard.
The software offers many customization options, enabling users to create something unique. From color schemes to icon choices, Looka provides all the tools to craft a logo that resonates with a brand's identity.
Looka's ability to integrate with various social media platforms and other business tools further amplifies its appeal. It's not just a logo maker; it's a comprehensive branding solution.
Providing a balance between cost and value, Looka offers various pricing tiers to suit different needs and budgets. Whether for a small start-up or an established enterprise, there's a package that aligns with the user's requirements.
Support is often overlooked, but not with Looka. They offer dedicated customer support to assist with any queries or challenges. Plus, a community of users shares tips and insights, fostering a collaborative environment.
With a focus on accessibility, Looka's platform is compatible across various devices, ensuring a seamless experience on a desktop or mobile device.
Namecheap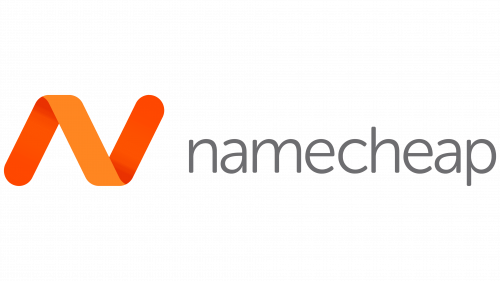 Namecheap has introduced a unique design wizard to the field of logo creation, offering solutions that are tailored to meet the specific needs and preferences of various users. Here's an in-depth look at the features and aspects that make Namecheap's emblem design offering stand out:
The software's unique design wizard allows users to generate personalized logos from various designs. Namecheap's flexible options cater to different branding requirements, whether for a startup or a well-established company.
With Namecheap, users can expect high-end results. The logos are available in PNG and SVG formats, ensuring sharp and scalable images that retain their quality across different sizes and mediums.
Ease of use is one of the key strengths of Namecheap's application. It is built in a way that even those without design backgrounds can navigate through and create professional logos. Add or edit logos wherever and whenever needed, thanks to this accessible platform.
From templates to fonts, icons, and color schemes, Namecheap provides a wide variety of tools to choose from. This plethora of options ensures that users can craft logos that align with their brand's identity and vision.
The carefully curated color schemes in Namecheap's toolkit are more than mere aesthetics. They are designed to capitalize on branding principles used by major corporations worldwide. These color combinations are crafted to evoke specific emotions or symbolize certain values, enabling users to communicate their brand message more effectively.
Namecheap is not only about high-quality designs but also offers value for money. The affordable pricing structure ensures that premium logo design is accessible to a wide audience, from small businesses to large corporations.
Being available in popular file formats like PNG and SVG, Namecheap's logos are compatible with various applications. Whether for digital or print media, they can be used seamlessly, further adding to the versatility of this tool.
Namecheap offers robust support and resources for users, ensuring that any questions or challenges encountered during the design process are promptly addressed. This makes the entire design experience smoother and more satisfying.
Regular updates and continuous innovation align Namecheap with industry trends and user preferences. Continually adapting and evolving ensures that users always have access to the latest design functionalities and styles.
Namecheap's logo design wizard embodies innovation, quality, and flexibility. Its intuitive interface, comprehensive design elements, strategic color schemes, and affordability position itself as a valuable tool for creating impactful logos. By making professional design accessible and aligning it with effective branding principles, Namecheap sets a new standard in logo creation.
Placeit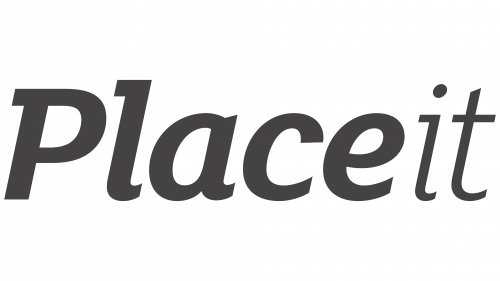 Placeit, an accessible online design platform, streamlines the process of crafting logos for various applications. It's a tool that caters to a broad audience, from professionals seeking quick design solutions to amateurs looking to experiment with visual creativity.
Upon entering a company's or individual's name into the system, Placeit generates thousands of editable logos tailored to that input. This vast array of options serves as a springboard for creativity, allowing users to find something that resonates with their brand or idea.
The customization process is notably user-friendly, utilizing a drag-and-drop interface that enables users to modify different elements effortlessly. Whether it's adjusting shapes, modifying fonts, or experimenting with color schemes, the platform allows for a high degree of personalization without requiring specialized design skills.
Once the logo is finalized, it can seamlessly integrate with any of Placeit's available themes. This compatibility extends the usability of the created logo, transforming it into a versatile asset that can be applied across various mediums.
The applications of Placeit go beyond mere logo creation. For instance, it can be used to design merchandise such as branded t-shirts, sweatshirts, and coffee mugs. Whether for corporate branding or personal projects, these applications add a professional touch to physical products.
The platform caters to the digital space, offering tools for designing e-book covers and generating 3D graphics for landing pages. These features allow authors and digital marketers to create visually appealing content tailored to their needs.
The professional visuals extend into social media and marketing materials as well. Placeit offers tools for crafting Instagram Stories, flyers, business cards, and more. These can enhance a brand's online presence or promote events, products, or services.
Placeit's emphasis on simplicity without sacrificing quality sets it apart as a valuable design tool. It democratizes the design process, making it accessible to a wider audience without the need for extensive design knowledge or experience.
By providing a comprehensive suite of design tools, Placeit encourages creativity across various domains, from logo creation to merchandise design. Its user-friendly interface and extensive customization options appeal to those seeking an efficient and effective design solution. Whether it's a startup looking to establish a brand identity or an individual exploring creative avenues, Placeit offers the flexibility and features to turn visions into tangible visuals.
Quick Logo Designer
Quick Logo Designer stands out in the logo design software market, claiming to be among the fastest and most economical tools available. Its reputation rests on its ability to provide both commercial and personal users with an avenue to design original and appealing logos.
Emphasizing efficiency, Quick Logo Designer aims to provide users with a rapid solution without compromising quality. Its economical pricing makes it an accessible option for various budget constraints, catering to business and individual needs.
With over 2500 logo templates, Quick Logo Designer offers an expansive selection for users to browse. These templates can be a launching pad for creativity, providing a strong foundation for those looking to build a logo without starting from scratch.
Adding to its versatility, Quick Logo Designer boasts over 300 fonts and more than 5000 vector symbols. These elements add depth and variety to the design process, enabling users to experiment and find the perfect combination to represent their brand or personal style.
Quick Logo Designer doesn't only prioritize speed; it also focuses on simplicity. Its concept is built around an intuitive user interface that even those new to graphic design can navigate. It's an ideal tool for those in search of straightforward logo creation software without a steep learning curve.
Quick Logo Designer offers a free trial to allow potential users to evaluate its capabilities. This option lets interested individuals test the platform, understand its functionalities, and assess whether it meets their specific requirements.
Quick Logo Designer sets itself apart, focusing on speed, affordability, and ease of use. It aims to simplify the design process without limiting creativity or quality. Its extensive library of templates, fonts, vector symbols, and user-friendly interface makes it suitable for seasoned designers and novices.
Shopify Logo Maker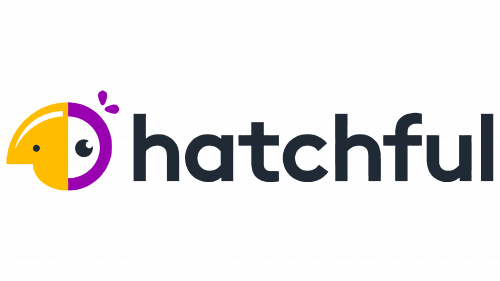 Shopify's Hatchful tool has emerged as a robust solution for logo creation, specially tailored for those without technical expertise or a background in design. The approachability of this platform opens doors for a diverse audience, making it a valuable asset for business branding.
What sets Hatchful apart is its ease of use. Users can generate a logo that fits their brand's identity in seconds. The process is designed with simplicity in mind, making it accessible to anyone, regardless of their familiarity with graphic design principles.
This accessibility makes Hatchful particularly appealing to small businesses and new internet entrepreneurs. These individuals and organizations may not have extensive resources to invest in professional design services. Hatchful bridges this gap by providing a cost-effective means to create professional-grade logos without specialized training or costly software.
One of Hatchful's standout features is the extensive library of stock photos that can be integrated into logo designs. This vast selection spans various themes, styles, and categories, allowing users to find images that resonate with their brand's message and aesthetics.
Shopify ensures that this collection is dynamic and ever-expanding. Regular updates to the library mean that users have access to fresh and relevant content. This continuous growth ensures that Hatchful stays in tune with current design trends and provides users with a wide array of contemporary options.
Beyond mere stock photos, Hatchful offers customization features that allow users to adjust different aspects of their logo. Whether playing with color schemes, experimenting with typography, or rearranging visual elements, the tool offers enough flexibility to create a unique logo that stands out.
The result is a logo that looks professional and encapsulates the essence of the brand. This powerful visual representation can be used across various platforms, from websites to marketing materials, strengthening the brand's visibility and recognition.
Shopify's Hatchful tool democratizes the logo design process. Its user-friendly interface, a vast selection of stock photos, and customization features combine to offer a solution that caters to a broad spectrum of users. Whether a small business owner is looking to establish a brand identity or an individual starting an online venture, Hatchful provides the tools necessary to create a visually appealing and distinctive logo without the hurdles typically associated with graphic design.
Squarespace Logo Maker
The introduction of the Squarespace Logo Maker into the market marked a significant shift in the field of logo creation. This tool was met with mixed reactions from the professional design community.
When first introduced, Squarespace's logo maker generated considerable controversy. Intended for small businesses seeking quality logos without incurring high costs, it was perceived as an unwelcome addition by many in the design profession. This resentment was rooted in the belief that the tool could undermine the value of professional design services.
Despite its initial negative reception, it's essential to recognize the remarkable capabilities of Squarespace's logo generator. The user interface is designed with a sleek and minimalistic approach that makes it user-friendly. A straightforward drag-and-drop interface simplifies the design process and enables users to create logos with relative ease.
One of the defining features of this tool is the outstanding quality of the logos it produces. Comparable to the output of a professional designer, the results showcase a balance of creativity and precision. The generator's capabilities extend beyond basic design, offering intricate customization and detailing.
The primary audience for this tool is small businesses or individual entrepreneurs who seek professional-quality logos without engaging a designer. By providing a cost-effective solution, Squarespace fills a gap in the market for those who may not have the resources to invest in custom design services.
The existence of Squarespace's logo maker has sparked a debate about the balance between accessibility and professionalism in design. While it provides an invaluable resource for small businesses, it also raises questions about the role of designers and the value of their expertise.
Though initially unpopular among designers, the Squarespace Logo Maker has proven to be a robust and efficient tool. Its features enable users to craft logos that rival the work of professionals, all within a user-friendly environment.
Summitsoft Logo Design Studio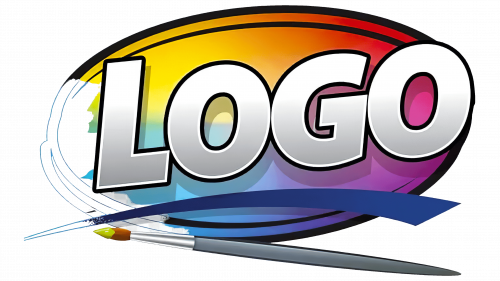 Summitsoft Logo Design Studio offers a fresh take on the logo design process, catering to those seeking an alternative to conventional logo design software.
Summitsoft Logo Design Studio offers pre-built logo templates, unlike traditional logo design platforms. These ready-made designs act as a starting point, providing users with ideas that can be further customized to fit individual brand identities. This makes it suitable for experienced designers and beginners looking for a head start in logo creation.
A remarkable selection of design resources is one of the standout features of this application. Graphics, layouts, icons, and templates are available within the platform, allowing users ample creative freedom to craft top-tier logos. These diverse elements enable the creation of a wide range of styles, catering to different branding needs.
The customization capabilities in Summitsoft Logo Design Studio allow users to take control of the visual elements. It's not just about selecting pre-designed elements; users can modify shapes, fonts, colors, and effects to make graphics uniquely theirs. This flexibility enhances the creative process, allowing for logos that align closely with the brand's image and values.
An unusual but valuable addition to this platform is the guidance provided for the trademark registration procedure. This aspect shows a broader understanding of brand identity, recognizing that protecting a logo's intellectual property is as vital as designing it. It's an educational feature that could benefit businesses keen on securing their brand's visual components.
Beyond the visuals, Summitsoft Logo Design Studio also offers tools for crafting taglines and slogans. This inclusion acknowledges the importance of a cohesive brand message that resonates with the visual identity. It adds another layer to the branding process, ensuring the logo is part of a broader, consistent brand narrative.
Summitsoft Logo Design Studio distinguishes itself from traditional logo design software with its unique blend of features. Its user-friendly pre-built templates and extensive design resources suit various skill levels.
Ucraft Logo Maker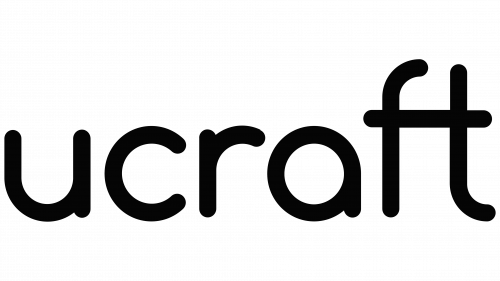 Ucraft's Free Logo Maker has become popular for crafting unique and high-quality logos. With an emphasis on user-friendliness and creative freedom, this tool has proven to be an asset for both professionals and beginners in the field of logo design.
One of the striking features of Ucraft's Free Logo Maker is that it offers a free transparent, high-resolution PNG file upon the completion of a logo. This provides immediate value to users, allowing them to access a professional-grade file without incurring costs. This aspect aligns well with the needs of small businesses and individual users looking to create a strong visual brand presence without a significant investment.
The tool's extensive library of more than 2 million royalty-free vector icons is a testament to its commitment to providing diverse and quality options. Users can browse this rich collection and find icons that fit their specific branding needs. Whether it's a classic design or something more avant-garde, the selection ensures that different tastes and styles are catered to.
What sets Ucraft's Free Logo Maker apart from many other online tools is its flexibility in customization. Users are not restricted to pre-designed templates but can unleash their creativity by combining different shapes, inscriptions, icons, and color variations. This level of control enables a more personalized approach, where logos can be tailor-made to resonate with a brand's identity.
Ease of use is another standout characteristic of this application. With a straightforward drag-and-drop interface, even those new to design can easily navigate the tool. This makes the logo creation process less daunting and more accessible to a wider audience.
The Free Logo Maker by Ucraft doesn't limit itself to logos only. It is part of a broader toolkit that includes a comprehensive website builder. Users looking to establish an online presence can find all the necessary tools in one place. Ucraft offers a cohesive and integrated approach to brand building, from logo design to website creation.
Ucraft's Free Logo Maker distinguishes itself as a versatile and user-friendly application that democratically caters to different needs and skill levels. Its provision of a free high-resolution file, extensive icon library, customization options, and simple interface makes it a favorable choice for anyone looking to craft a memorable logo. Alongside the added benefit of a website builder, it is a multifaceted tool contributing to the broader goals of branding and online visibility.
Wix Logo Maker
Wix's free browser-based logo generator is designed to provide an intuitive platform for easily creating professional and customizable logos. It's a tool that caters to business professionals and individual users, making the logo creation process accessible to all, regardless of design experience.
Upon creating an account with Wix, users can access the logo generator to commence the design process. The initial step involves entering the company's or individual's name, forming the basis for the logo.
Once the foundation is set, users are presented with templates that can be adapted to their needs. Customization doesn't stop there, however. The platform allows for intricate adjustments to various aspects of the logo, including the color scheme, typeface, and symbol. This flexibility ensures the final product aligns with the desired branding or personal aesthetics.
The Wix logo generator offers a low-resolution version of the completed logo free of charge, suitable for basic online needs. For those looking for higher quality or additional features, basic and advanced logo bundles are available for purchase. These premium options often include various file formats and resolutions, catering to different applications, whether for print, digital marketing, or other professional usage.
The simplicity and efficiency of the Wix emblem generator make it a valuable asset for those needing a unique visual identity, bridging the gap between novice users and professional design. It democratizes the design process, allowing for the creation of visually appealing logos without the need for specialized tools or in-depth design knowledge. Whether for a budding entrepreneur or a well-established brand looking to refresh its image, Wix's logo generator offers a versatile solution.
Key Factors While Picking a Logo Maker Program to Remember
Creating a logo is often regarded as the cornerstone of brand identity. This symbolic representation encapsulates the essence of a brand and distinguishes it from competitors.
A logo is more than a mere visual mark; it's a potent symbol that can convey a brand's philosophy, values, and unique selling propositions. It serves as a shorthand for everything the brand represents and plays an instrumental role in creating an enduring impression.
Choosing a logo's design is a critical decision that requires careful deliberation and consideration of various factors. Here are some essential features that can guide this selection:
Drag-and-Drop Editor: Accessibility is paramount for users with varied levels of design expertise. A drag-and-drop editor allows users to manipulate visual elements effortlessly, positioning icons and text precisely.
Extensive Image Collection: Access to a comprehensive library of stock icons, shapes, and digital assets is vital. These icons should cover various industries and professions, allowing for versatile and relevant designs.
Design Templates: Templates can act as a springboard for creativity, aiding in quickly creating abstract or specific logo designs. They provide a solid starting point, often including basic elements that can be adapted and refined.
Customization Flexibility: Customization is the heartbeat of a unique logo design. From the text size and font color to the strategic placement of symbols, the ability to tailor a logo to the exact specifications of a brand is crucial.
Collaboration Tools: Design is often a collective effort. Collaboration tools enable seamless interaction between designers, team members, and clients. This iterative process fosters creativity, accountability, and alignment with the brand's vision.