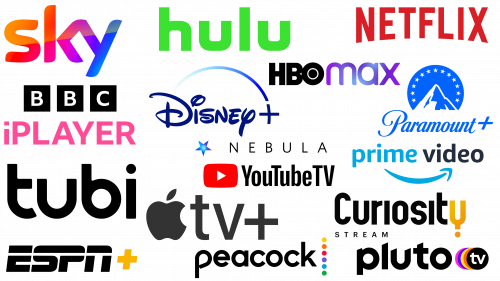 The 21st century has ushered in a seismic shift in how people consume television content. The rigidity of scheduled programming has been replaced by an array of streaming platforms that provide unprecedented control over what, when, and where to watch. These platforms are technical marvels and branding phenomena, instantly recognizable through their unique logos.
Netflix, characterized by its distinctive red "N," continues to be a dominant force in this digital revolution. Not merely a repository for TV shows and movies, Netflix has upped the ante by becoming a major producer of original content. This platform has deftly leveraged its brand to signify more than convenience; it symbolizes a new form of cinematic and televisual storytelling.
Apple TV+ has entered this dynamic market with a flourish. This service, adorned with the universally recognized apple symbol, carries an implicit promise of quality and innovation. The company has entered exclusive partnerships to stream live events and has funded the production of original series and films, often involving prestigious Hollywood figures. Within the streaming space, Apple TV+ is a natural extension of the company's broader ecosystem, consolidating its hold over user experience.
Then there's Amazon Prime Video, backed by the online retail giant Amazon. Its logo features the company's signature 'smile,' which doubles as an arrow pointing from A to Z, reflecting Amazon's aim for comprehensiveness. Prime Video boasts a formidable content library and offers added perks for Amazon Prime members, seamlessly integrating into the broader suite of Amazon services.
Other notables in the streaming category include HBO Max, Disney+, and Hulu. With its iconic abbreviation encased in a black box, HBO Max has extended its brand far beyond its cable origins, featuring HBO originals and a wide range of blockbuster movies and documentaries. Disney+ benefits from one of the most iconic logos in media history, capitalizing on a brand that has symbolized family entertainment for decades. Hulu, known for its green logo, serves a dual role by offering both on-demand content and live TV, thus appealing to a broader demographic.
Subscribing to these services isn't just about gaining access to content; it's about participating in a media ecosystem, each with its unique style and appeal. Lesser-known platforms like Peacock, Vudu, and Crackle contribute to the field with specialized content and branding, providing audiences with even greater options.
Logos play a significant role here, serving as identifiers and ambassadors for the content experience a user is likely to have. The visual symbols of Netflix, Apple TV+, Amazon Prime Video, HBO Max, Disney+, and Hulu have become part of the cultural lexicon, representing the ongoing transformation of how people relate to and consume media in this digital age.
An introduction to the most famous TV streaming brand logos
Examining some of the most iconic streaming service logos reveals the intricate thought processes behind their creation. Given the array of offerings, every service aims to capture unique values in its visual representation. A distinct logo becomes especially critical in a saturated market like TV streaming services.
Taking Netflix as an example, the choice of a striking red color serves as an immediate attention grabber. This color selection is not accidental but a calculated move to make the brand easily identifiable.
Many streaming platforms opt for subtle modifications of their original company logos. This strategy allows them to maintain brand consistency while also signaling a focus on streaming content.
The assortment of logos for streaming platforms is vast, ranging from widely recognized names to lesser-known services. Selection for this list aimed to represent this diversity, with particular attention to logos that stand out for their unique design elements.
Amazon Prime Video
Since its inception in 2006, Amazon Prime Video has evolved into a formidable player in streaming services, boasting a user base of over 200 million people. Prime Video is a global platform that tailors its pricing structure to different regions, making it accessible to diverse audiences worldwide. Among its extensive offerings are unique content pieces, such as the documentary series All or Nothing, which provides behind-the-scenes looks at sports teams from various parts of the globe.
Visually, the branding of Amazon Prime Video is designed for instant recognition, particularly for those already familiar with Amazon's corporate identity. The logo integrates the iconic arrow from the main Amazon Prime logo, extending it to include the word "video." While the Amazon Prime part of the logo features a light blue hue, the term "video" is presented in black text. This color differentiation sets the service apart within the Amazon ecosystem and emphasizes its focus on video content.
The decision to keep the recognizable arrow from the original Amazon Prime logo is strategic. It unifies the various arms of Amazon's services, thus leveraging brand equity and consumer trust. Simultaneously, including the word "video" in black text provides a visual cue to the nature of the service, differentiating it from Amazon's other offerings like Prime Music or Prime Reading.
This duality in the logo serves a functional purpose: it aligns the service with the larger Amazon brand while marking its specific domain in entertainment streaming. This balance between brand continuity and individual identity captures the essence of Amazon Prime Video. It reflects the service's mission to provide an expansive selection of viewing options, ranging from popular movies and TV shows to original content like documentaries and series.
By effectively utilizing design elements that are both familiar and new, Amazon Prime Video's logo encapsulates the brand's evolution over the years. It serves as a symbol of its commitment to offering a comprehensive and globally accessible streaming platform. Given the service's substantial growth and the diversity of its content offerings, the logo aptly represents its expansive scope and place within the Amazon family of services.
Apple TV Plus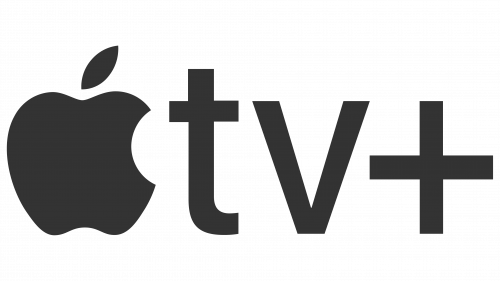 Apple, known for its iconic bitten-apple logo, has ventured into the streaming service arena with Apple TV Plus. While the tech giant is best known for products like the iPhone and MacBook, Apple TV Plus marks the company's strategic entry into content streaming. Launched in November 2019, the service is accessible in numerous countries globally. It boasts a subscriber base of over 30 million people, even though it hasn't yet matched the reach of competitors like Disney+ and Netflix.
The visual identity of Apple TV Plus incorporates the classic Apple logo, accompanied by the text "tv+" in lowercase. This text employs the same typeface used across various sections of Apple's website, including product descriptions and press releases. The logo is set against a transparent backdrop, offering flexibility in its application across multiple platforms and promotional materials.
Maintaining brand consistency, Apple TV Plus utilizes the signature minimalist aesthetic that Apple is known for. Using the same font and simple color scheme, the streaming service fits into Apple's broader ecosystem, creating a unified experience for consumers already familiar with the brand's other offerings.
Opting for a transparent background for the logo provides versatility, allowing it to appear seamlessly on various interfaces, whether it's the Apple website, mobile apps, or physical promotional materials. This design choice supports the idea that Apple TV Plus is an integral part of the Apple family of products and services, yet distinct in its focus on streaming content.
Including the company's unmistakable logo in its streaming service identity also leverages the brand's established recognition and trust among consumers. Apple TV Plus benefits from this familiarity, facilitating its marketing and adoption efforts. Although minimalistic, the "tv+" text signals that this isn't just another Apple product but a dedicated service for television and film content.
The design choices for the Apple TV Plus logo illustrate the meticulous approach Apple takes toward branding. By seamlessly incorporating elements synonymous with the Apple brand while introducing distinct features to signal its unique offering, Apple TV Plus aligns with the company's ethos while carving out its niche in the streaming service sector.
BBC iPlayer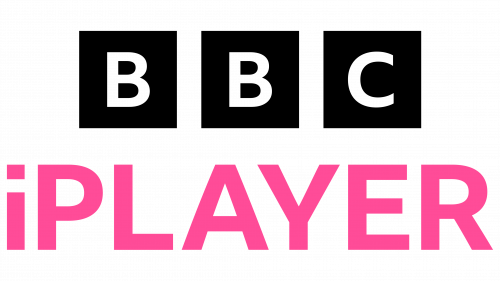 BBC iPlayer is a cornerstone of the United Kingdom's digital entertainment offerings. Free for residents within the UK, the streaming service showcases a rich array of content from BBC's multifaceted channel lineup. Beyond programs from mainland Britain, it provides a venue for watching shows from other regions of the British Isles, such as Wales and Scotland.
Programming on iPlayer is typically available for a finite time, which lends a sense of urgency to its viewing experience. Notable shows like Match of the Day make regular appearances on the platform, drawing large numbers of viewers. This transient nature of its content library keeps the audience engaged and coming back for more.
In visual identity, BBC iPlayer underwent a significant shift in 2022. The service stopped using the BBC logo in its branding for the first time. The new visual elements feature varying hues of pink and an icon evocative of a play button. This is in stark contrast to its previous iterations. From 2020 to 2021, the logo was monochromatic, entirely pink, integrating a play button into the letter "I."
Before 2020, the logo had a more traditional look, employing a black and white BBC icon paired with the rest of the text in a pink hue. This color scheme was a hallmark for years, instantly recognizable to viewers familiar with BBC's broadcast network.
This evolution in branding reflects iPlayer's continuous efforts to modernize its identity and appeal to a broader audience. New shades and updated icons resonate with younger viewers while maintaining the platform's longstanding reputation for quality and reliability.
From a technical standpoint, BBC iPlayer boasts robust streaming capabilities with options for both standard and high-definition viewing. Its user interface is designed for easy navigation, allowing viewers to find their favorite shows or explore new content effortlessly.
Combining an ever-changing library of quality content, a history of branding evolutions, and strong technical foundations, BBC iPlayer secures its position as a leading entertainment service in the United Kingdom. It successfully addresses a broad spectrum of viewer preferences, making it a highly sought-after platform for audiences far and wide within the British Isles.
Curiosity Stream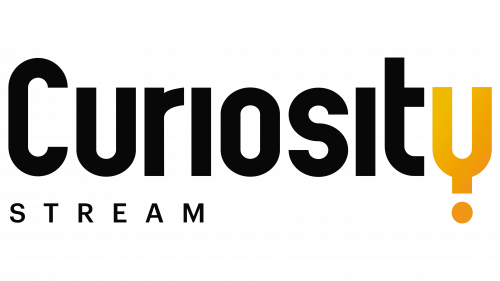 Documentaries have long served as a valuable medium for both education and entertainment. Emerging as a significant player in documentary-focused platforms, Curiosity Stream has carved out a niche since its inception in 2015. Operating predominantly in English and German, the platform has garnered attention and user engagement, boasting an impressive 20 million subscribers across its operational markets.
The versatility of Curiosity Stream's content is one of its defining characteristics. The platform offers an extensive catalog of documentaries spanning various subjects, catering to various interests. Subscribers can choose between different viewing resolutions for standard High Definition (HD) and 4K Ultra High Definition. This range of options aims to provide an enhanced user experience, allowing for customized viewing tailored to individual preferences.
Curiosity Stream employs an intriguing design strategy for its logo. The typography remains consistent across all letters, with a notable exception for the letter "Y," which is rendered in yellow and accompanied by a dot beneath its upper part. This subtle deviation adds a unique touch to the brand's visual identity, setting it apart from other streaming platforms.
The color scheme for the remaining letters in the Curiosity Stream logo shifts between black and white, contingent on the background against which it is displayed. This dynamic design aspect underscores the brand's adaptability and modern aesthetic, aligning with its focus on delivering versatile, engaging content.
Curiosity Stream's growth trajectory indicates the platform's ability to cater to a discerning audience that values quality documentaries. The blend of its wide-ranging catalog, user-friendly features, and attention-grabbing branding collectively contribute to its standing as a noteworthy service in online documentary streaming.
Disney+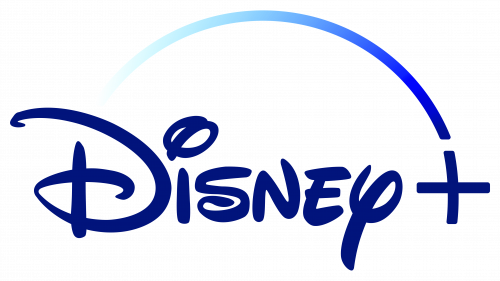 Disney, a company that has significantly shaped the entertainment world for decades, launched its streaming service, Disney+, in November 2019. Known for a rich legacy of iconic characters and stories, ranging from Mickey Mouse to The Lion King, Disney+ is a natural extension of the brand into the digital realm. With a catalog that includes nostalgic titles alongside popular TV shows like The Simpsons, the service has found resonance with audiences in Europe, the Americas, and a few other countries globally.
The visual identity of Disney+ is direct and easy to grasp, consisting of the classic Disney script logo followed by a plus symbol. One unique design feature is that the curved line that traditionally arches over the Disney name extends to cover the "+" sign, adding a touch of whimsy and brand consistency. This integrated design choice is visible across platforms, whether visiting the Disney+ website or navigating its app.
Since its debut, Disney+ has retained this singular logo without modifications. Since the core Disney logo has remained constant since 1956, a change appears unlikely. The unchanged logo reflects the brand's historical stability and suggests that the streaming service is rooted in Disney's longstanding tradition of storytelling and entertainment.
The Disney+ logo subtly but effectively conveys its identity. By incorporating the instantly recognizable Disney script while adding the "+" symbol, the service underscores its newness and expanded offerings without losing its link to the main brand. This design strategy mirrors Disney's broader philosophy, which has always balanced innovation with tradition.
A simple yet effective logo aligns with Disney's focus on content that appeals to a broad audience. It serves as an invitation into a world that has been beloved for generations while also signaling that this realm has expanded to include contemporary shows and films. This branding approach acknowledges Disney's storied past and emphasizes its commitment to delivering modern entertainment options through Disney+.
ESPN+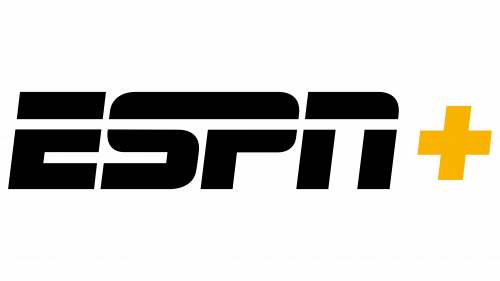 ESPN is a colossal force in sports broadcasting, particularly in the United States. It is a one-stop destination for sports fans, covering various sports from American Football's NFL to Basketball's NBA and Baseball's MLB. The platform isn't restricted to American soil; it has broadened its horizons to include international markets, notably the United Kingdom.
ESPN offers two distinct streaming services tailored to geographical locations. For those residing in the U.S., ESPN+ is the go-to platform for real-time and on-demand sports content. Introduced in 2018, ESPN+ has rapidly amassed a sizable audience, boasting a subscription count that surpasses 20 million. The service is engineered for seamless cross-platform access, enabling subscribers to keep track of sporting events through various devices. For European audiences, ESPN Player serves as the alternative, offering a comparable selection of sports content.
ESPN maintains a cohesive visual identity across its various platforms. The ESPN+ logo mirrors the foundational design elements of the main ESPN logo. The distinct feature that sets it apart is incorporating a gold-shaded plus symbol at the bottom. This emblematic addition signifies the enhanced features and expanded content library available to ESPN+ subscribers.
On the technical front, ESPN+ offers high-quality streaming with minimal latency, aiming to replicate the thrill and immediacy of watching a sporting event live. It capitalizes on modern streaming technology to deliver a seamless user experience designed to cater to casual fans and sports enthusiasts.
ESPN and its digital extensions like ESPN+ and ESPN Player have effectively tapped into the growing demand for accessible, high-quality sports content across various markets. The platform's expansive sports coverage, technological adeptness, and straightforward branding reinforce its standing as a dominant player in the sports broadcasting industry.
HBO Max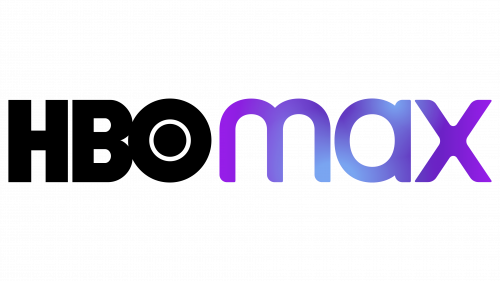 HBO Max represents a significant extension of the iconic American TV network, HBO, an acronym for Home Box Office. Launched in May 2020, its entry into the market during the COVID-19 pandemic was coincidental; the service had initially been slated for a 2019 debut. Despite its belated launch, HBO Max has successfully amassed over 75 million paying subscribers in a relatively brief period.
The visual identity of HBO Max is anchored by the well-known HBO logo, now accompanied by the term "max," written entirely in lowercase. The "max" portion presents an interesting visual dynamic, utilizing a gradient of purple shades and a luminous effect.
This is not the original design for the HBO Max logo. Pre-launch versions employed a different color scheme, incorporating blues, purples, and reds. Initially, the HBO portion was smaller and was positioned on a separate line from the word "max." The evolution of the logo's design marks a deliberate attempt to balance brand continuity with a fresh identity that reflects the service's expanded offerings.
The transformation in color scheme from the pre-launch to the current version serves specific purposes. Purple shades are often associated with creativity and imagination, qualities that align with the diverse and innovative content library that HBO Max offers. The luminescent effect on the "max" text aims to create a sense of excitement and draw attention to the expanded service beyond traditional HBO programming.
HBO Max chose to keep the core HBO logo untouched, a strategic move to leverage the strong brand equity that HBO has built over the years in television entertainment. By doing so, HBO Max benefits from immediate brand recognition, while the modifications signal that this is an enhanced service with a broader scope of content.
The choices in designing the HBO Max emblem reveal meticulous planning and a deep understanding of branding dynamics. It merges familiar elements with new visual cues to create a logo that is immediately recognizable and distinct. This strategy highlights the platform's roots in HBO's legacy while signifying its evolution into a more expansive service.
Hulu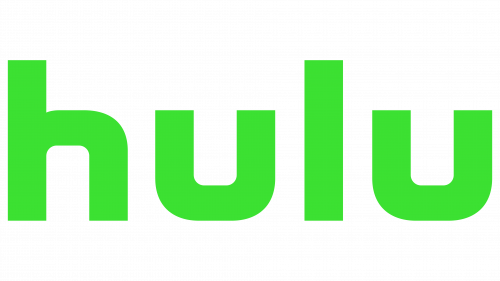 Initiated in 2007, Hulu has carved out a significant niche in streaming services, amassing a subscriber base of over 45 million. While it primarily caters to audiences in the United States and Japan, its vast content library makes it a significant player in the entertainment domain. The Walt Disney Company predominantly owns the platform, further solidifying its reach and resources.
Hulu offers a diverse array of programming options. The service is not limited to genre or style, providing something for every taste. From animated classics like "Rick and Morty" and "Family Guy" to cultural staples like "The Simpsons," Hulu's library is extensive. The service has certain plans that even bundle in subscriptions to other popular platforms like ESPN+ and Disney+, thus adding layers to its value proposition.
Hulu's logo has seen several modifications over the years, although the essence of its design has been largely consistent. Since its inception, the logo has featured a specific font that has become synonymous with the brand. The current logo, in place since 2018, employs a lighter and more vivid shade of green, making it more eye-catching than its predecessors.
Before settling on the current design, Hulu went through various iterations of its logo. The original design was the platform's primary logo from 2007 until 2014. A second version was introduced and remained in use from 2014 until 2017. The third version had a short lifespan, existing for just one year before the introduction of the current design.
These changes in visual branding parallel Hulu's growth and adaptation within a constantly evolving entertainment sector. The lighter shade of green in the latest logo aligns with current design trends, possibly aiming to convey a fresher, more modern image. The stability in font choice underscores Hulu's desire for consistency and reliability as a service.
Hulu's adaptability doesn't stop at visual branding. Its extensive programming, ranging from nostalgic classics to current hits, combined with the flexibility of subscription bundles, demonstrates the platform's focus on consumer needs and preferences. With the backing of a significant industry player like the Walt Disney Company, Hulu has the resources to continue evolving and meeting the demands of a dynamic market. Thus, it stands as a substantial force in streaming services.
Nebula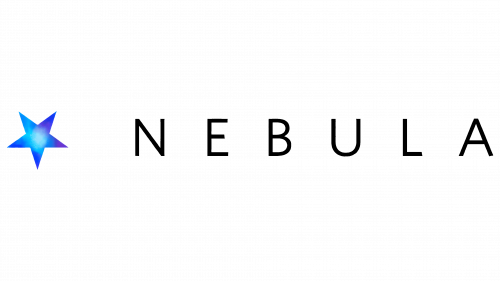 Nebula occupies a unique niche within the realm of streaming platforms. Established by a cohort of YouTubers such as Ali Abdaal, this service stands out for its creator-driven model. Unlike conventional streaming platforms, which large corporations often run, Nebula is operated and owned by independent content creators. This approach offers a symbiotic environment where creators can freely express their ideas, and audiences can consume notably diverse and creative content.
The platform boasts an eclectic range of video offerings. One can explore entertainment-based content and instructional classes designed to enhance various skills. This multifaceted content variety aims to serve its audience's intellectual and leisure interests.
Visually, the Nebula logo is understated yet effective in its design elements. It employs a simple typographical approach where each letter is capitalized and evenly spaced. This clean and minimalist style is augmented by including a star at the beginning of the word, adding a celestial touch that aligns well with the platform's name and mission. This star is more than just a decorative element; it symbolizes the aspiration of the platform to be a shining beacon for both creators and viewers alike.
The platform's straightforward yet evocative logo mirrors its approach to content: clear, concise, yet laden with deeper meaning. Keeping the design simple might reflect Nebula's core principle of prioritizing content over extravagance, making it easier for users to focus on the richness of the content rather than be distracted by overly elaborate design elements.
Nebula has successfully carved out a distinct identity in a crowded market by blending unique content and straightforward branding. The platform's roots in creator-led operation confer authenticity and diversity to its offerings, setting it apart from more commercialized competitors. This creator-centric ethos is likely a key factor contributing to Nebula's growing popularity and engagement. Nebula exemplifies the future potential of independent, creator-driven media platforms, focusing on empowering content creators and offering various enriching content.
Netflix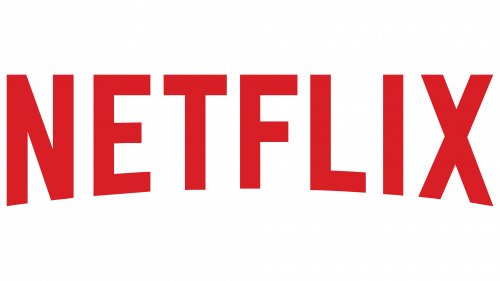 Netflix stands as a dominant force in the realm of TV streaming services. Established in 1997 by Reed Hastings and Marc Randolph, who were former colleagues, the initial business model revolved around movie rentals. Recognizing the untapped potential of the digital realm, the enterprise shifted gears towards online streaming. Although this change was incremental, the payoff has been substantial, propelling the company to a multi-billion dollar valuation.
The visual branding of Netflix is among the most easily recognizable worldwide. Its logo features two primary versions. One showcases the full company name in vivid red lettering against a white backdrop, while the other concentrates on the initial 'N,' also in red, against a black background.
In its earlier years, specifically from 2000 to 2014, Netflix employed a significantly different color scheme and design. The text was white with a black outline, displayed against a red backdrop. This original logo bore little resemblance to the streamlined look today, utilizing a black, purple, and white palette.
The evolution of Netflix's logo reflects the company's adaptability and strategic planning. The shift from a physical rental service to an online streaming giant was mirrored in its branding. The transformation of the logo from its original intricate design to the minimalist versions in use today illustrates this.
This branding conveys the company's focus on simplicity and ease of use and is an instantly recognizable symbol in a market flooded with competitors. Netflix's choice of colors, particularly red, evokes urgency and excitement, aligned with its entertainment content.
While the evolution of Netflix's emblem might seem like a series of aesthetic choices, each alteration is a calculated step to echo the company's strategic shifts and values. With their simple but striking design elements, the current logo versions encapsulate the company's commitment to easy, accessible entertainment, setting the bar high in the visually competitive world of streaming services.
Paramount Plus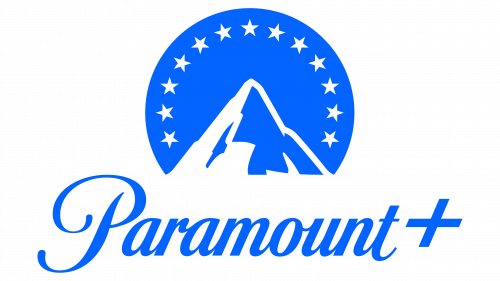 Paramount is a well-known entity in the entertainment world, particularly in film and television production. This household name debuted in the streaming sector as CBS All Access in 2014. A rebranding effort in 2021 led to a name change, giving birth to what is now known as Paramount Plus.
This rebranding wasn't isolated to the United States. Australia also transitioned from its former 10 All Access service to align with the new Paramount Plus brand. The streaming platform's global footprint is expanding, offering its services in various countries, not only in the United States and Australia but in international locales like Austria and even the German-speaking regions of Switzerland. Some territories host the service under alternative names, in sync with local brand preferences or due to licensing stipulations.
The logo of Paramount Plus remains direct and uncomplicated. Typography similar to that of the primary Paramount logo ensures brand uniformity. Certain logo versions include quintessential elements such as a mountain and stars, signifiers deeply tied to Paramount's legacy in the cinematic and television sectors.
The content offered by Paramount Plus is a rich blend of elements from film, current television series, and classics from the archives. But the platform serves more than just pre-recorded content; it also offers live programming. This includes immediate access to breaking news and live sports events, a feature that sets it apart from many competitors in the streaming market.
User experience on the platform is designed to be intuitive, with interfaces built for easy navigation. The platform is compatible with a wide range of devices, from smartphones to smart TVs, allowing users a high degree of flexibility in consuming content. Payment plans vary, providing options that suit different budgets and viewing habits.
High-quality streaming is a priority for Paramount Plus, focusing on smooth, lag-free viewing experiences. Streaming quality can adapt to the available bandwidth, minimizing interruptions.
Paramount Plus is a comprehensive hub for a wide array of entertainment needs, from the latest movies to real-time sporting events, a testament to Paramount's evolving role in the digital age.
Peacock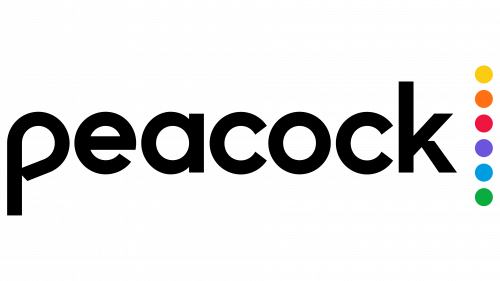 Since its introduction in July 2020, Peacock has been on a meteoric rise, amassing a substantial subscriber base of around 20 million users. It has cemented its presence primarily in the U.S., with expansion into select European markets like Switzerland, Austria, the United Kingdom, Germany, and Italy as of February 2023. While future expansion plans are in the pipeline, the focus remains on these core markets.
Peacock offers an eclectic mix of programs, attracting viewers with varied tastes. From British period dramas like Downton Abbey to classic American TV shows like Saved by the Bell, the platform provides a diverse selection to keep its audience engaged. This wide array of offerings is a key element of its growth strategy, aiming to appeal to a broad demographic of viewers.
The platform's branding is another noteworthy aspect. The Peacock logo consists of lowercase letters decorated with a cascade of multicolored circles at the end. This color scheme includes shades of yellow, orange, red, blue, aqua, and green, arranged from top to bottom. The diverse colors signify the variety and breadth of content available on the service, reflecting its intent to be a go-to source for an extensive range of entertainment options.
Peacock has opted for a simplistic, aesthetically pleasing, and easily recognizable design in line with current branding trends. The lowercase typography lends the brand a modern, casual feel, while the burst of colors adds a dynamic touch. This balance between simplicity and vibrancy embodies what Peacock aims to offer: a user-friendly platform with many viewing options.
The platform's burgeoning subscriber base, expansive content catalog, and innovative branding strategies collectively position Peacock as a competitive player in the streaming sector.
Pluto TV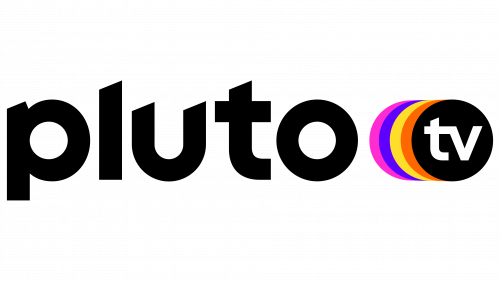 Pluto TV, founded in 2013, has distinguished itself as a formidable presence in the streaming arena, attracting a substantial number of monthly active users, estimated at 72 million. With dual headquarters in Los Angeles and Berlin, the service has a geographically diverse footprint, catering to an international user base.
A significant part of Pluto TV's appeal lies in its expansive content selection, enabling viewers to stream various programs and movies and catch shows during their scheduled broadcasts. The platform organizes this content into various categories, such as crime and science fiction, to enhance user experience by simplifying navigation.
The Pluto TV branding strategy keenly understands the need for memorability and distinctiveness in today's highly competitive streaming market. The Pluto TV logo is a testament to effective design, blending simplicity with striking visuals. It features the name of the service in lowercase letters, with "tv" rendered smaller and placed within a black circle. Complementary colors of yellow, orange, magenta, and purple adorn the text, imbuing the logo with a playful yet sophisticated appearance.
This color scheme serves multiple purposes beyond mere aesthetics. For instance, the bright hues symbolize the platform's dynamism and commitment to providing varied, engaging content. The transition of colors also represents the seamless user experience that Pluto TV aims to offer, highlighting easy transitions between categories or programs.
The service's choice of lowercase typography for its branding elicits a sense of modernity and approachability. The design achieves a balance by opting for a smaller font size for the "TV" part, contained within a black circle, underscoring the primary focus on the brand name "Pluto," while still acknowledging its identity as a television platform.
The blend of an intuitive interface, variety of content, and compelling branding makes it a noteworthy contender among streaming services.
Sky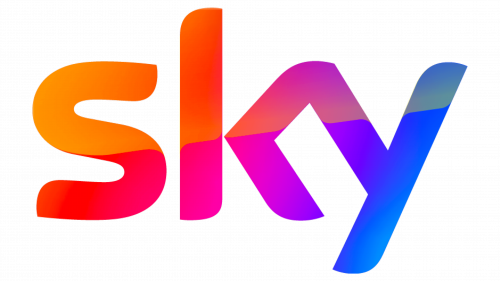 Established as a leading television service in the United Kingdom, Sky has successfully expanded its influence into other European countries, such as Italy and Germany, among other international markets. Known for its compelling assortment of shows and packages, Sky continues to dominate viewer preferences in the UK and beyond. The company has not only stayed ahead in traditional broadcasting but has seamlessly integrated streaming services into its offerings, accommodating the changing viewing habits of a contemporary audience.
Sky News and Sky Sports are among the content options available on the service, which can be accessed through traditional television or streaming. This dual approach allows Sky to maintain its robust user base while adapting to emerging technologies and preferences in content consumption.
Visually, Sky has undergone several logo changes in its history, although some critical elements have remained consistent, particularly the choice of wording. The latest logo iteration, introduced in 2020, exhibits a striking combination of colors—purple, orange, and diverse shades of pink. This palette seamlessly transitions from one hue to another, adding sophistication and coherence to the brand's visual identity.
Before this version, Sky logos maintained the same font style but presented a different color scheme. The company has experimented quite a bit in logo design, previously incorporating elements like swishes and ovals. These design choices indicate Sky's willingness to evolve visually, aligning with its versatile and adaptive business model.
The history of Sky's emblem transformations serves as an emblem of its corporate flexibility and eagerness to adapt. Whether through font or color palette adjustments, each design iteration aligns with trends in visual branding, providing familiarity and newness for the audience.
Given its strong market presence, extensive content library, and adaptability to consumer needs, Sky remains a formidable player in traditional and streaming media services. With a balanced focus on maintaining classic elements and embracing innovation, the company has achieved longevity and relevance that few competitors can match.
Tubi

Tubi has made significant strides in the streaming sector since its inception in 2014. Acquired by Fox Corporation in 2020, it has grown its user base impressively, with over 50 million global users, mainly in the Americas, Australia, and New Zealand. Although it wasn't accessible in Europe as of February 2023, plans are in motion to penetrate various regional markets.
Tubi offers a primarily ad-supported model distinct from subscription-based services, allowing users to stream content without requiring a paid subscription. This opens up an expansive range of movies and TV shows spanning multiple genres. Tubi caters to various tastes and preferences, from action and drama to documentaries, making it a popular choice for diverse audiences.
The platform's branding strategy is evident in its straightforward yet compelling logo. The Tubi logo consists of lowercase letters typed in a relatively wide font and colored black. This unpretentious design allows the platform to convey a sense of accessibility and user-friendliness, resonating with its no-frills, free-to-use service model. The logo's simplicity ensures it doesn't detract from the main offering: a vast catalog of films and television series.
Ownership by Fox Corporation adds another layer of intrigue to Tubi's journey. Being under the umbrella of a media conglomerate equips it with the resources and networking capabilities to expand further and refine its content offerings. This ownership structure aligns well with its rapid expansion plans and intentions to establish a footprint in previously untapped markets like Europe.
Tubi's advertising-based revenue model, diverse content catalog, and simplistic logo design collectively contribute to its distinctive position in the streaming industry. These factors underline its commitment to offering a hassle-free, accessible viewing experience to its growing global audience.
YouTube TV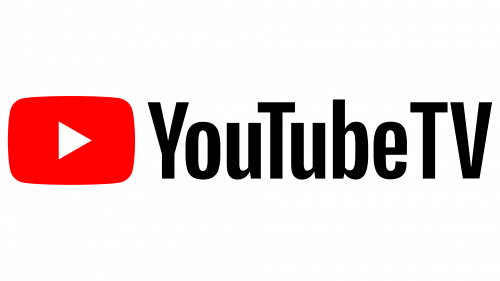 Since its initial launch in 2005, YouTube has become a global phenomenon, amassing more than 2.5 billion monthly active users. What began as a platform for user-generated videos has exponentially expanded its reach and diversified its services. One notable extension of the brand is YouTube TV, which debuted in 2017. This service offers live TV streaming and includes a variety of well-known channels, such as ESPN, Food Network, and Nickelodeon. While currently limited to audiences in the United States, the platform has sparked interest in its potential to be available in other locations.
In terms of branding, YouTube TV follows a minimalist approach. The logo incorporates the ubiquitous YouTube play button, rendered in the standard red and white color scheme. The only variation is adding the letters "TV" in black text, positioned adjacent to the original logo. This simple yet effective design choice underscores the platform's focus on television content while staying consistent with the parent brand's iconic imagery.
Sticking to the original YouTube logo suggests leveraging the parent brand's established reputation and extensive user base. This allows YouTube TV to immediately tap into a market that is already familiar with YouTube's interface and user experience, thereby reducing the learning curve for new adopters of the service.
As for the platform, YouTube TV aims to serve as a comprehensive alternative to traditional cable and satellite television. It offers an array of channels that cover a wide range of interests, from sports and cooking to children's programming. The platform also includes features like cloud-based DVR storage and the ability to stream on multiple devices simultaneously, making it a versatile option for modern viewing habits.
Another dimension to consider is YouTube Music, another branch that underscores the platform's strategy to cover different facets of entertainment. Like YouTube TV, YouTube Music aims to deliver a specialized service while capitalizing on the parent brand's visibility and infrastructure.
These various services represent YouTube's strategic expansion into different realms of digital entertainment. The design elements, from the minimalist logo to the user-friendly interface, harmonize these offerings under the unified YouTube brand umbrella. This alignment is not just cosmetic but goes to the core of the brand's strategy, which aims to provide diverse, accessible, and high-quality entertainment to a global audience. Given YouTube's considerable impact since its inception, the brand continues to evolve while remaining a dominant force in the digital world.
How to watch your favorite streaming services from anywhere
Many streaming platforms often operate within geographically restricted areas, generally due to the constraints of content licensing agreements. Despite these limitations, a segment of these platforms does extend their services globally, albeit with varying catalogs based on region.
One popular method to circumvent such geographical restrictions involves using a Virtual Private Network (VPN). This technology allows users to reroute their Internet connection through a server in a country of their choice, granting them access to content exclusive to that region. It's essential to remember that some platforms enforce residential requirements, complicating using a VPN to access their content.
VPNs offer more than just a workaround to geographical limitations; they provide a layer of security by masking the user's identity. This feature proves beneficial in safeguarding against trackers and maintaining user privacy. This encrypted connection ensures that activities online remain confidential, effectively shielding against unwanted scrutiny.
Several VPN services dominate the market, each with its features and advantages. NordVPN is frequently cited as one of the most effective, distinguished by its robust security protocols and extensive network of servers. Strong contenders include ExpressVPN and SurfShark, each offering a unique blend of speed, security, and server options. These platforms have varying pricing models, giving potential users options to align with their budget and specific needs.
Selecting a VPN service involves considering connection speed, server locations, and privacy policies. Users often weigh these elements based on their unique requirements, whether it's for streaming content from another country or for online anonymity.
VPNs serve a dual purpose. They not only provide a pathway to global content but also serve as a shield against online tracking and data harvesting.
All the best streaming service logos in one place
Logos in the streaming service sector exhibit various designs, each telling its unique narrative. These visual identifiers undergo evolution or wholesale changes to align with a company's ever-changing ethos or strategic goals. While giants like Netflix and Disney+ have achieved global recognition, emerging platforms like Pluto TV and Tubi have also carved a space for themselves.
Conceptualizing and finalizing a logo for a streaming service demands exhaustive deliberation. Market demographics, brand values, and aesthetic considerations need scrutiny. This level of detail isn't exclusive to the streaming service sector; it mirrors the logo creation dynamics across various industries. The principles of captivating color schemes, minimalistic yet meaningful design, and market positioning remain constants.
In the rapidly changing streaming industry, a well-crafted logo is a beacon for brand identity and a marketing tool. The balance between modernity and timeless elements often plays a pivotal role in the design. Font choices, color palettes, and even the arrangement of elements on the logo can evoke specific emotions and thoughts, ultimately affecting consumer behavior.
Just as companies devote resources to market research, technology, and content acquisition, equal attention is paid to logo design. The objective remains to create a visual emblem that resonates with potential and existing users. It should be versatile enough to adapt to multiple platforms and formats yet memorable enough to create instant recognition.
While the logos of streaming platforms may appear simple at first glance, the complexities of their design often become apparent upon closer examination. These logos aren't merely aesthetic choices but strategic decisions aimed at fostering brand recognition, conveying company ethos, and standing out in a highly competitive market.
For those intrigued by the intricacies of logo design, numerous articles and studies delve into the world's most complex and engaging logos. These resources serve as a rich repository of inspiration and offer valuable insights into the principles of effective visual branding.