UCA is the abbreviated name of the Spanish University Universidad de Cadiz. It is a state university and is located in the province of Cadiz. The beginning of its formation dates back to the 1913th year, but due to lack of funding, the project was delayed until 1970, and then only after nine years (in 1979) was officially opened. Now it is a large educational structure, where almost 21 thousand students study.
Meaning and History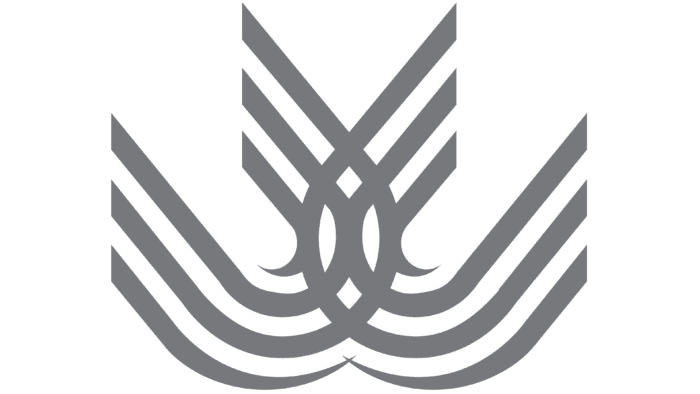 The logo of a higher educational institution corresponds to the traditions of most universities; therefore, it contains a short and detailed name. Of course, the most important part is the bottom. It consists of two lines: the first one says "Universidad," the second one says "de Cadiz." Above them is a thin line that separates the abbreviation "UCA," where the letters "C" and "A" are highlighted in color.
The abridged version is used only together with the full one because confusion in its identification is not excluded outside the university. The emphasis is placed on the location of the educational institution – the city of Cadiz, which emphasizes the pride of the university for belonging to this region. The same applies to the brand name and other symbols.
Some options have a slightly different grouping of elements. The expanded name "Universidad" and "de Cadiz" is on the left, and in front of it is a graphic emblem with the abbreviation "UCA."
In 2019, at the 40th anniversary, the university presented an updated logo dedicated to the round date. To create something original and solemn, the developers highlighted the number 40 in the corporate palette. A phrase in Spanish "Años 1979 – 2019" was placed next to it, and even lower – a slogan. This logo was in use for a limited period and remained on the official web resource of the institution.
Font and Color of the Emblem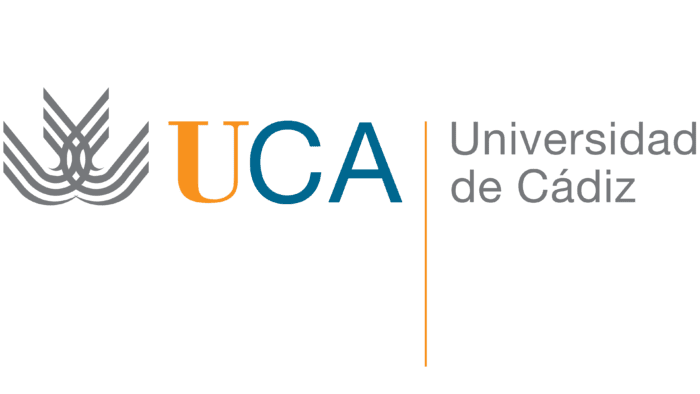 The text part is complemented by a graphic element, which consists of several intertwined lines of a curved shape. In each of them – three bands. This sign implies the rapprochement between the Atlantic and the Mediterranean, which represents the province of Cadiz, and also supports the idea of ​​uniting and integrating people, the university and the province where it is located.
The main palette of the institution of higher education is built on a combination of three colors: orange-red (letter "U" and a dash), blue (characters "CA"), gray (full name and graphic image). Sometimes, instead of a white background, black is used, but the original composition is always preserved. The university emblem has two fonts: Bodoni Bold and Helvetica New Roman.
In conclusion, it is worth noting that this university, like many others, stands out with its individual symbolism. It helps him to remain a well-recognized structure among other leaders of the education system in Spain.