| | |
| --- | --- |
| Founded: | 8 July 1996 |
| Headquarters: | Madrid, Spain |
| Website: | urjc.es |
| Logo downloads: | |
King Juan Carlos University is the youngest in Madrid but is already one of the most respected and reputable educational institutions not only in Spain but also in Europe. More than 35 thousand students from 85 countries study here, including from Russia, the USA, Singapore, Japan, and even Australia, 2,000 teachers, and scientists with a worldwide reputation work.
Meaning and History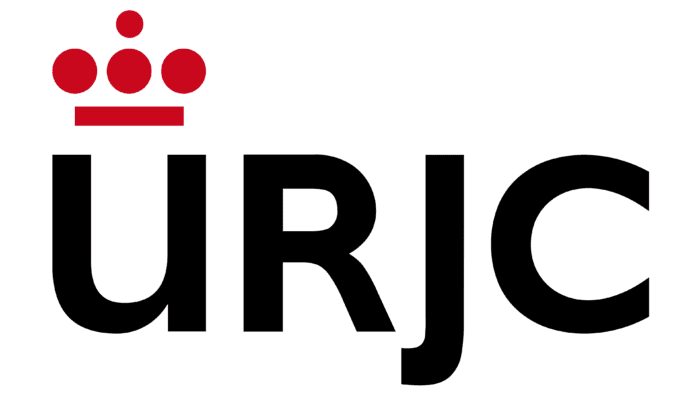 Created by URJC was established in 1996. The school chose the original phrase "Non nova, sed nove" as its motto, which is translated from Spanish as "Old Walk in a New Way," which meant striving for a new one, but with respect for the past. Already after 15 years, King Juan Carlos University received the prestigious international name Campus of International Excellence "Energía Inteligencia."
In URJC, you can learn more than 40 specialties in the Bologna system, 6 of them in English, including very serious scientific programs in the field of medicine and experimental technologies.
The first logo was created in 1996 and was an abbreviation of URJC, made in black capital letters on a white background. Above the first letter, "U" is a stylized royal red crown in the form of a strip and three dots.
Font and Color of the Emblem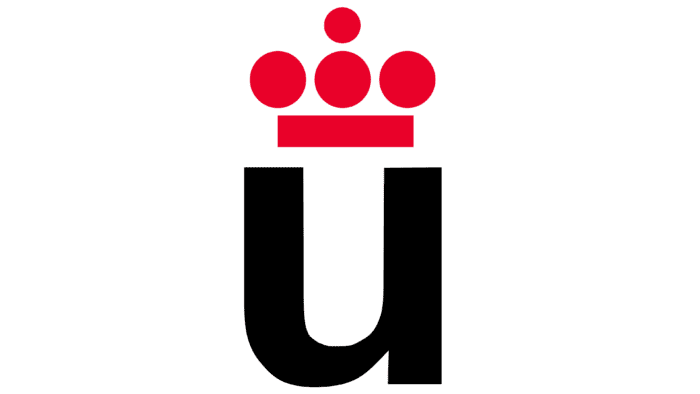 In 2016, when the University celebrated its 20th anniversary, it was decided for one year to make a special logo. A competition was announced among teachers and students of the educational institution. This option won: on a black background on the left is a white letter U with a red crown on top. Below it is the number 20 and the word "aniversario," which in Spanish means "anniversary." On the right is the full name Universidad Rey Juan Carlos, written in white in two lines. This solemn logo has been used throughout the year as an official sign-in print and online publications.
At the end of 2016, it was decided to leave the logo design unchanged, but to facilitate the color scheme, as well as remove the anniversary theme. Black was first replaced by gray but soon settled on a red background and white color letters and icons. The red crown began to be depicted in the form of red rings in a white frame. All three options are considered equivalent and are now used on an equal footing.
The font Gill Sans is used to writing the letter U, and Helvetica is used for the words in the name.
A stylized short emblem has also been developed – a black letter U on a white plate, two red dots above it, and a red rectangle in an upright position on top, symbolizing movement into the future.
Both the full and abbreviated logo are fully consistent with the values ​​and policies of the UniversityUniversity, which combines the high standard of the royal educational institution, a modern education system, and advanced scientific research.
URJC color codes
Cadmium Red

Hex color:
#e10024
RGB:
225 0 36
CMYK:
0 100 84 12
Pantone:
PMS 185 C
Black

Hex color:
#000000
RGB:
0 0 0
CMYK:
0 0 0 100
Pantone:
PMS Process Black C