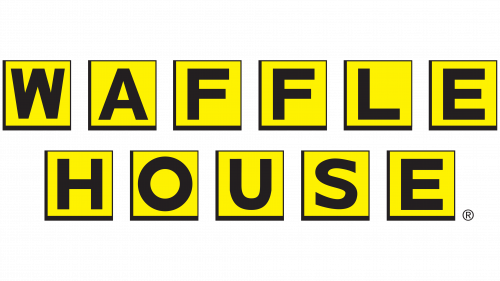 Waffle House Logo PNG
The Waffle House logo demonstrates the company's deep commitment to traditions. These traditions are evident not just in visual branding but also in the dishes that form the core of the menu. Designers crafted a succinct emblem, charging it with dual responsibilities: to display the brand name and its field of operation.
Waffle House: Brand overview
| | |
| --- | --- |
| Founded: | September 5, 1955 |
| Founder: | Joe Rogers, Tom Forkner |
| Headquarters: | Georgia, United States |
| Website: | wafflehouse.com |
Waffle House was established as a joint venture between a chef, Joe Rogers Sr., and a real estate agent, Tom Forkner. They decided to open a restaurant without a formal atmosphere or luxurious dishes on pristine tablecloths. Instead, they chose warm, homey, and, most importantly, cost-effective waffles to prepare. The first establishment began operations in 1955, but after a few years, it had to close. Today, that location houses the Waffle House museum. The company gradually expanded until its presence spanned 25 states. It serves customers around the clock, even during natural disasters. FEMA employees jokingly use it as a benchmark to gauge the severity of storm damage in a region: if the restaurants are closed, the area has suffered significant damage.
Meaning and History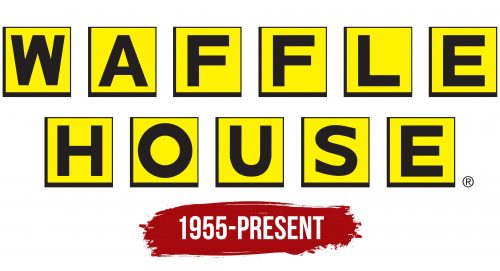 Few people know, but the modern Waffle House logo evolved from a wavy black script meant to emulate flowing syrup. Still, it ended up looking more like Halloween decor. The logo had to change when the company started placing it on tall buildings to attract drivers' attention. The brand name needed to be in bold, clear letters, visible to everyone traveling interstate highways.
So, around the early 1960s, Tom Forkner asked a friend to design a straightforward and clear wordmark. This led to a version with yellow squares and a strict sans-serif font. The restaurant chain used this for the next several decades. Mark Miklos justified such conservatism by stating that companies that frequently change their logo cannot find their identity. Waffle House has no problem; they're fully confident in their brand and how customers perceive them.
What is Waffle House?

Waffle House is a restaurant chain where one can order waffles with various fillings, omelets, pancakes, bacon and eggs, and other classic American breakfasts. Established in 1955, it mainly operates in the southern US. Its founders were neighbors Joe Rogers Sr. and Tom Forkner. The main headquarters is located in Norcross, Georgia.
1955 – today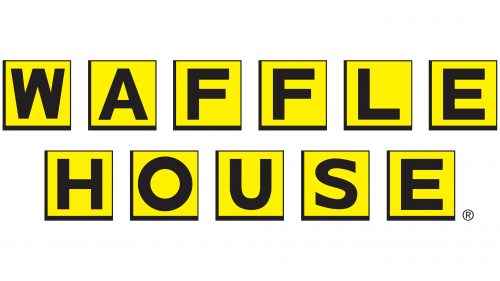 The primary brand emblem contains eleven yellow squares with dark outlines, creating a depth effect. Each rectangle contains a black letter: the first row spells "WAFFLE," and the second "HOUSE." Both words are written in capital sans-serif letters and are center-aligned.
Although the logo resembles Scrabble letter tiles, it's unrelated to the board game. Instead, it's a stylized representation of a waffle's surface imprint. This brilliant design not only showcases Waffle House's primary product but also conveys the friendliness and warmth of the restaurants.
The icon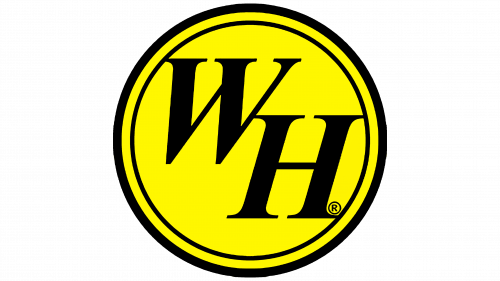 The brand has an additional icon with the initial letters from its name: "W" and "H." They are diagonally placed inside a yellow circle with a double black border. The monogram is also colored black. The italicized font with long, slender serifs embodies speed, which is crucial for customer service in fast-food establishments.
Font and Colors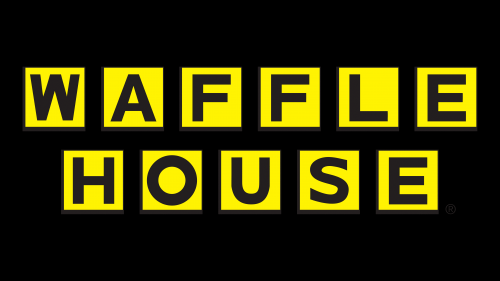 The "WAFFLE HOUSE" inscription uses an easily readable font since the logo needs to remain legible at any scale, whether on a menu page or a storefront sign. A bold sans-serif type best meets this requirement. The designers crafted a unique set of glyphs, but similar ones can be found elsewhere. For instance, it shares several similarities with the typeface Mollen by Eko Bimantara.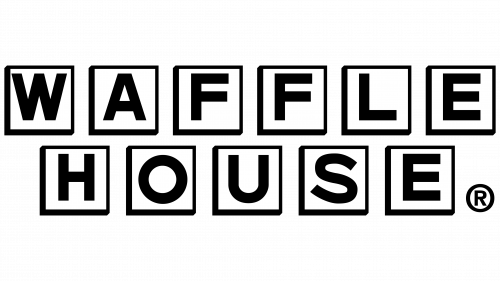 Joe Rogers Senior chose the colors for the emblem. He believed that yellow and black are reminiscent of a school bus, thus attracting drivers. According to another version (mistaken), it's a nod to the Georgia Institute of Technology, where Joe's son studied.