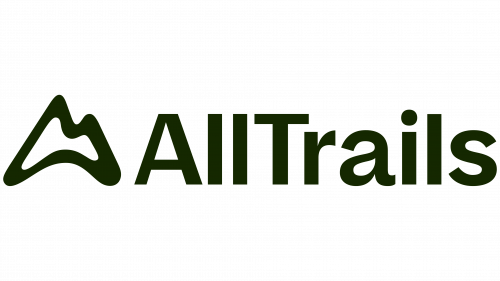 AllTrails Logo PNG
AllTrails logo is thematic, featuring a mountain symbol emblematic of extreme sports. The peaks are shaped as contours and are drawn as a single closed line. The line thickens on the right side compared to the left, infusing the design dynamically. All corners are rounded off to convey the idea of safety in extreme sports. Beside the graphic element is the title of the mobile application for travel and fitness. Unlike the mountain, the text is styled more formally; the letters are geometric, grotesque, and straight-edged. Two glyphs, the smooth "a" and "s," deviate slightly in design from the others.
The twin peaks of the mountain form a visually pleasing yet unpretentious representation of the great outdoors. These peaks serve as a call to action for adventure seekers, beckoning them to explore what lies beyond the horizon. The line's increasing thickness on the right offers a visual cue, almost directing the viewer's eyes to where they should go—forward to more trails, adventures, and experiences.
The absence of sharp corners is a thoughtful touch by the designers. By rounding off all angles, AllTrails ensures its brand conveys a sense of safety, mitigating the often-perceived risks associated with extreme sports. The idea is clear: Your adventure, while daring, is not dangerous if you follow the right path.
The formal typography spelling out the application's name contrasts the mountain's excitement. The letters' geometric forms and grotesque style exude reliability and stability. This textual element counterbalances the mountain, reminding us that while adventures are thrilling, they are also meticulously planned and secure when undertaken through this platform. The distinct designs of the "a" and "s" inject a dash of uniqueness, making the logo memorable.
AllTrails emblem stands out as a nuanced and thoughtful piece of branding. It successfully juggles multiple messages: adventure and safety, dynamism and stability, uniqueness and familiarity. It is a fitting visual ambassador for a platform that aims to provide an intersection of travel, fitness, and adventure, all while ensuring the user's safety and peace of mind.
AllTrails: Brand overview
| | |
| --- | --- |
| Founded: | December 17, 2010 |
| Founder: | Russell Cook |
| Website: | www.alltrails.com |
In the bustling streets of San Francisco in 2010, Russell Cook, a genuine nature enthusiast with a knack for software engineering, laid the foundation for AllTrails. Russell's motivation for this venture was personal. After one of his hikes led him astray, he recognized a significant gap in the market: the absence of a unified source of trail data.
By 2012, Russell's vision came to fruition through the AllTrails website and mobile application. This platform allowed hikers to access a repository of trail maps, reviews, and photographs provided by its rapidly growing user base. The platform's promise did not go unnoticed; in 2013, investors funneled $2 million into the company, enabling AllTrails to enhance its offerings and trail data further.
Momentum continued in the following years, with further financial injections bolstering its growth. By 2016, the footprint of AllTrails was undeniable. With over a million downloads, the app had fostered a robust community of adventurers actively contributing to its extensive database.
With its sights set on continued innovation, AllTrails rolled out premium features in 2017. These included functionalities like offline map downloads. Moreover, the platform broadened its horizons, venturing into realms like mountain biking, trail sprinting, and winter sports.
A pivotal moment came in 2018 when AllTrails strategically acquired EveryTrail, a rival in the space. This move solidified its position as the trailblazing leader in hiking apps and amplified its user engagement and the depth of its trail inventory.
In today's digital age, AllTrails stands tall as a monumental repository, boasting over 300,000 trail guides spanning hiking, biking, and running. With constant innovations, the platform now offers tailored trail suggestions and enhanced social interactions, making it an indispensable asset for outdoor enthusiasts in the U.S. and worldwide.
Meaning and History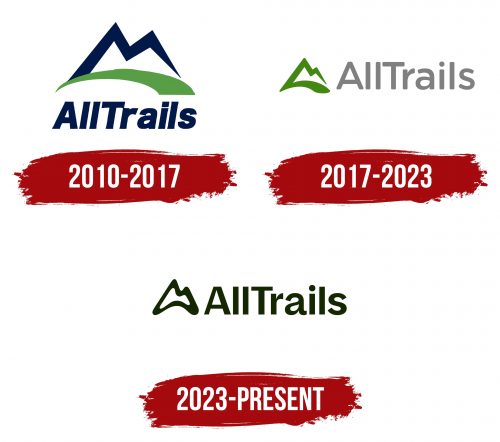 What is AllTrails?

AllTrails is a mobile application designed for travel and fitness. It is available in four languages, including Spanish, German, French, and English. The app was developed by Russell Cook in 2010 and is intended for use on devices running Android and iOS systems. There is also a browser version available.
2010 – 2017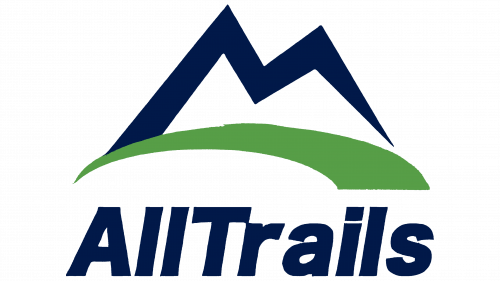 2017 – 2023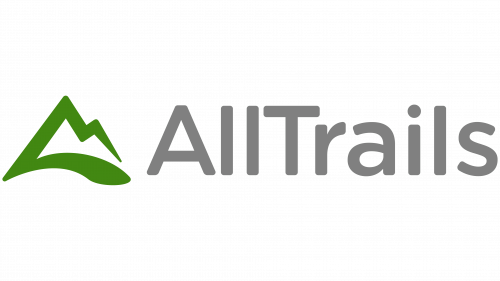 2023 – today