Oracle is a trademark of the American corporation of the same name, which produces hardware and software. Its products include server hardware, business applications, middleware, and systems for creating and using databases. The company was founded in 1977 in California (USA).
Meaning and History

The current Oracle logo appeared after the rebranding of 1982. Before that, the organization was known as Software Development Laboratories and was owned by three entrepreneurs who worked on a secret CIA project codenamed Oracle. In mid-1979, the corporation was named Relational Software, and three years later – Oracle, in honor of the commercially successful Oracle v.2 database. At the same time, she had to change the logo to match the new corporate identity.
Font and Color of the Emblem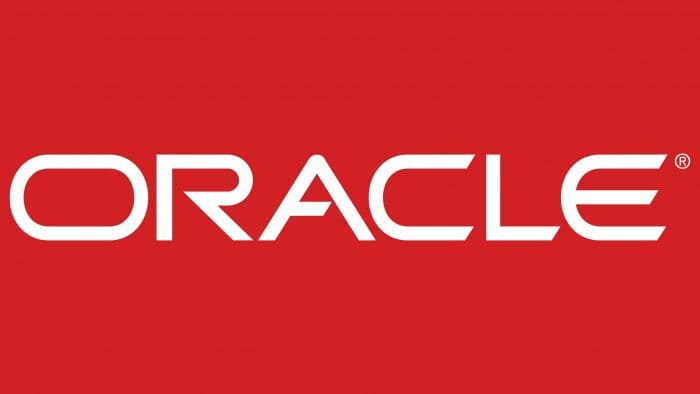 The designers created two emblems for the company: a white one with red lettering and a white one. They differ only in the "inverted" arrangement of colors – everything else, including proportions and font, is the same. In 2010, the corporation bought Sun Microsystems, and with it acquired the rights to its visual identity and decided to use them.
The original Sun Microsystems logo was created by Professor Vaughan Pratt, who taught at Stanford University. The Oracle designers left only the diamond-shaped ambigram and the word "Sun" from the original version and placed a red rectangle with the words "ORACLE" below them.
The main emblem does not symbolize anything: it is the company's name, depicted in an unusual font. But the software manufacturer has an icon that is used in the webspace. The icon looks like an oval rectangle with a wide red border. You can tell it is the inverted "O" from the full-size Oracle logo if you look closely.
The corporation prefers a custom typeface that combines rounded and pointed elements. The letters have no serifs: all horizontal lines, including the stroke between the side portions of the "A," are cut at an angle. This design makes the inscription bright even without additional graphic symbols.
The logo's palette is quite varied, although the developers adhered to two colors: white and red (Pantone PMS 485). In some cases, the use of an RGB gradient and a black and white monochrome version is allowed depending on the visual context.