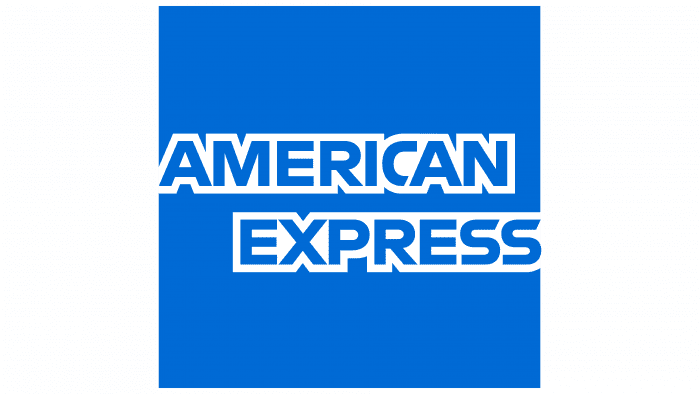 American Express is one of the twenty largest banks in the United States, which in 2019 entered the top thirty most valuable brands globally. It was founded in 1850 as a shipping company but has expanded over time with a financial services division.
Meaning and History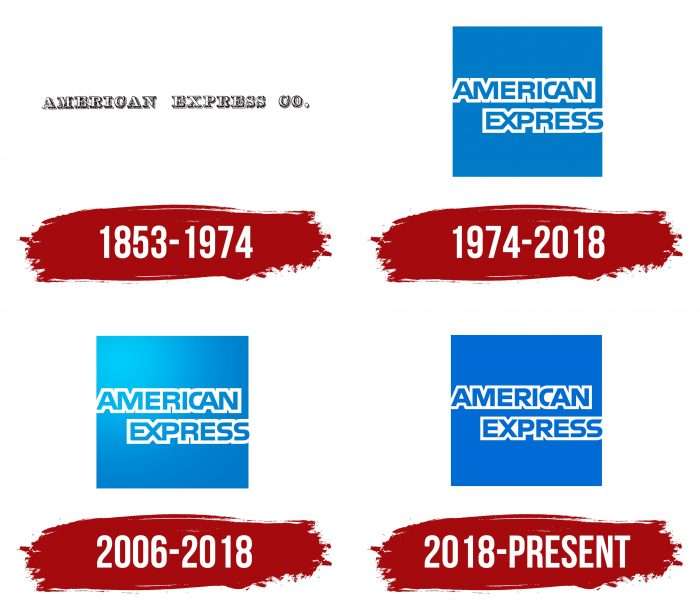 AmEx Corporation has an incredible legacy. When she was in the delivery business, her logo featured a guard dog. In 1915, American Express began selling tickets for ships and trains, so the globe became part of its identity. Then the company turned to money transfers and made a portrait of a Roman gladiator as the main design element. But at the same time, its main emblems were text.
1853 – 1974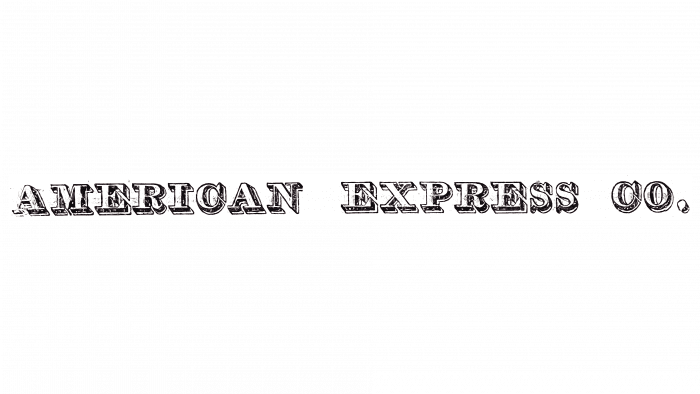 For a long time, the inscription "AMERICAN EXPRESS CO." Was used as a logo, executed in an old serif font. The letters were white in the middle and black at the edges.
1974 – 2018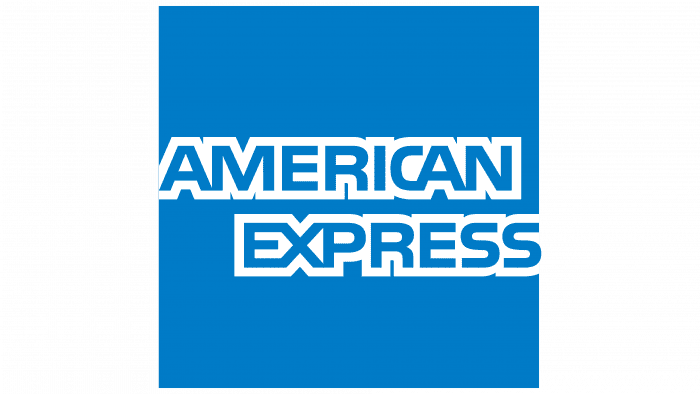 In 1974 the most famous symbol of the company appeared – the so-called Blue Box. Its first version looked like a two-line "AMERICAN EXPRESS" lettering inside a blue square. The letters were separated from each other by wide white lines, but they merged in some places.
2006 – 2018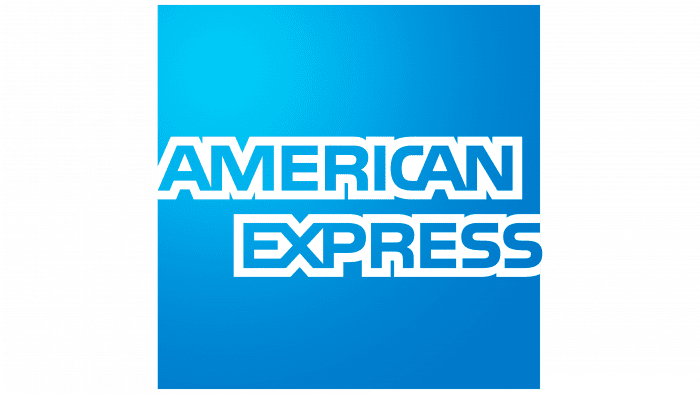 In the new millennium, designers have changed the palette and added a gradient with a smooth transition from white to blue. The center of the light spot was in the upper left corner of the square.
2018 – present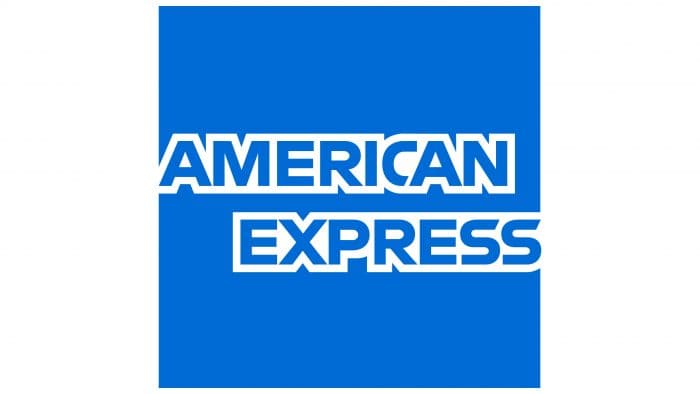 In 2018, branding agency Pentagram revamped the AmEx logo to suit digital media. The designers erased the gradient and made the image flat, thus reducing the number of pixels. This made the letters more legible.
Font and Colors of the Emblem
The Blue Box symbol unites several areas of American Express business. It has been in use since 1974, but only the latest version is considered the most expressive and looks good at any scale.
The entire square area is bright blue, except for the white lines that outline the company name. Outline letters were created in 1974, especially for the AmEx logo. In 2018, typographer Jeremy Mickel redesigned the lettering by changing and separating some of the signs.