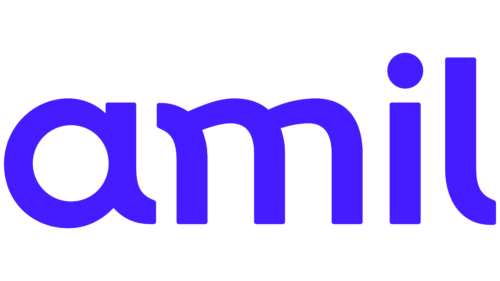 Amil Logo PNG
Amil logo boasts a simple yet highly effective design that does not rely on graphic elements. Instead, it employs a typeface that approaches an individualistic style. The letters are soft and fluid, even the "i" and "l," which are not naturally curvy characters. Rounded corners and smoothed edges give these glyphs a streamlined silhouette. All the characters are lowercase, and the legs of "m" and "a" are curved like a skateboard ramp, echoing the shape of "l." The emblem is painted in a bright, ultramarine hue, verging on light cobalt.
One of the striking features of this emblem is its unified font design. The letters exude an aura of modernity and flexibility. Soft, curved lines make the logo approachable and relatable, qualities that resonate well with audiences seeking comfort and reliability from the brand. The fluidity of the design lends a sense of adaptability, implying the company's willingness to evolve and cater to consumer needs.
The vivid ultramarine color choice is another significant attribute. The hue is bold energetic, and instantaneously captures attention. This is not just any blue; it's an intense shade that evokes feelings of trust and loyalty. Such a shade is common in industries that want to convey these sentiments to customers.
Amil's lowercase typography further accentuates the modern, youthful vibe. The decision to keep the "m" and "a" legs curved, almost resembling a skateboard ramp, amplifies the impression of dynamism and movement. This unique curvature subtly suggests that the brand is in tune with contemporary trends and is dynamic rather than static.
The emblem does not only serve as a brand identifier but also works to communicate the brand ethos. It narrates a story of modernity, flexibility, and trust, all rolled into a simple yet impactful design. Whether seen on a website, an app, or physical products, this emblem successfully serves as a memorable visual cue that encapsulates the company's values and vision. It's a testament to the power of simplicity when effectively executed, proving that a logo doesn't need complex graphics to make a meaningful impact.
| | |
| --- | --- |
| Founded: | 1978 |
| Founder: | Edson Bueno |
| Headquarters: | Rio de Janeiro, Brazil |
| Website: | amil.com.br |
In the vibrant city of Rio de Janeiro, Brazil, 1978 saw the inception of Amil, a brainchild of Edson Bueno. The story of Amil can be traced back to 1972 when Bueno took the reins of a modest clinic named Casa de Saúde São José. This acquisition was just the beginning. With an entrepreneurial spirit, he expanded his portfolio in the subsequent years, bringing in clinics like Somicol and Santa Rita. These acquisitions led to the creation of the Hospital Services Company (Esho), designed to oversee these facilities. By 1976, Esho made another significant addition by purchasing the San Sebastian Health Center in Barreto, Niteroi.
With the financial backing of Esho, two years later, Bueno embarked on a more ambitious journey by founding Amil Assistência Médica Internacional in his home city. As the 1980s and 90s decades rolled on, Amil's prominence in the medical insurance sector soared. Their rapid growth culminated in 1998 when the company debuted on Brazilian stock exchanges.
A pivotal chapter in Amil's history unfolded in 2012 when the global giant UnitedHealth Group acquired it for an astounding $4.9 billion. This acquisition wasn't just significant for Amil and marked UnitedHealth's strategic foray into Brazil's healthcare terrain. With its legacy and continuous expansion, Amil stands tall as a premier health insurance provider in Brazil, catering to nearly 7 million individuals. Beyond just insurance, its reach extends to dental plans, clinical services, and a network of hospitals, solidifying its footprint across the vast Brazilian landscape.
Meaning and History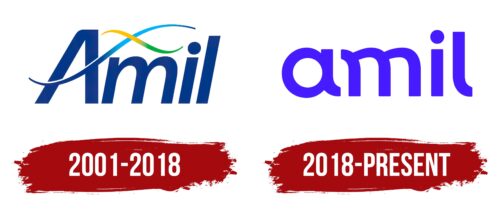 2001 – 2018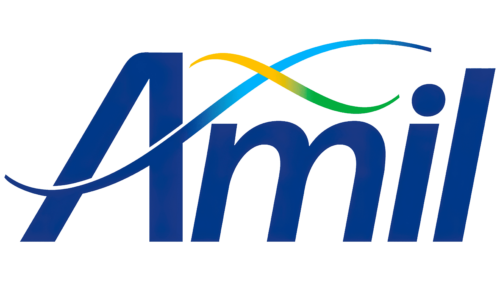 2018 – today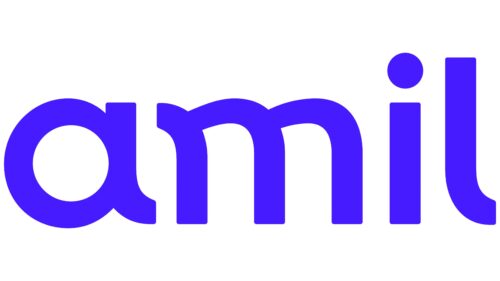 Amil color codes
Han Purple

Hex color:
#3fc2cc
RGB:
69 27 255
CMYK:
73 89 0 0
Pantone:
PMS Violet C