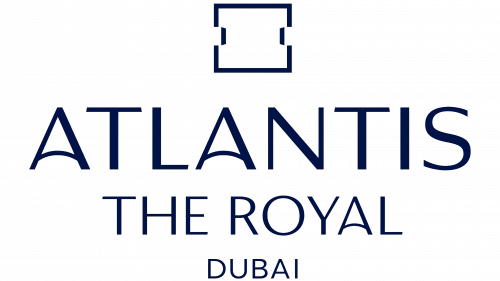 Dubai unveils yet another architectural marvel with Atlantis The Royal, a 43-story resort setting a pinnacle in lavish hospitality. Guests are treated to sweeping the Arabian Sea and Palm Island vistas, all while indulging in plush interiors that flow effortlessly into grand terraces, secluded balconies, and private pools. This elevated guest experience makes visitors feel suspended in the sky.
The Atlantis The Royal logo captures the essence of this opulent resort by borrowing cues from its striking architectural elements, particularly its characteristic "window." This emblem is a modern, abstract twist on the hotel's design, suggesting layers of depth and intricacy. The redesigned logo complements its sister resort, Atlantis, The Palm, and contributes to a unified branding experience for both properties.
Dubai's culinary world is greatly boosted by introducing 17 top-tier dining establishments within Atlantis The Royal. Among these are eight restaurants under renowned celebrity chefs' guidance, further cementing Atlantis The Royal and Atlantis The Palm as premier dining hubs in the Emirate.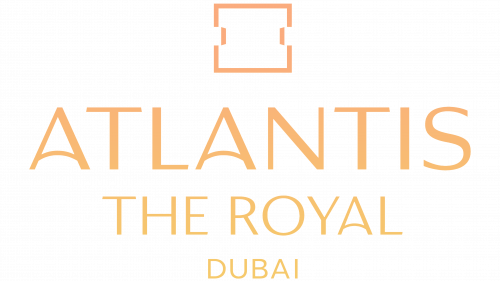 The resort's wordmark has been meticulously refined to parallel its sumptuous offerings. Featuring a high-contrast sans serif design, the updated text mark retains the unique curved letter "A," which is now presented with sophistication. This font is a tasteful link between the Atlantis The Royal logo and the resort's textual elements, including those on its digital platforms.
An additional feature of the updated brand identity is the creation of a custom sans-serif font built around the new wordmark. This tailor-made typography extends the resort's unified image, with its uniqueness embodied mainly in the distinct shape of the letter "A."
The rebranding process encapsulates Atlantis The Royal's commitment to delivering unparalleled luxury. While the brand's preliminary mock-ups radiated a degree of lavishness, the final product, as evident from launch events and visuals, attests that no corner was cut in meeting the extravagant standards the resort has set for itself.