AXA is an investment and insurance group of strategic importance for the global economy. It is one of the largest in the world: today, its network covers Europe, the Asia-Pacific region, and North America. The company was founded in 1816; its location in Paris (France), the founders are 18 property owners of the city of Rouen, headed by Jacques-Theodore Le Carpentier.
Meaning and History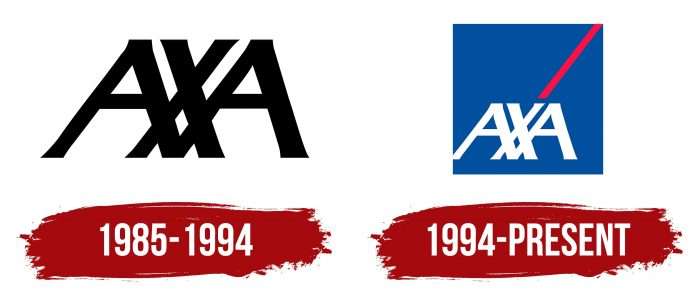 The stability and high reliability of the company are evidenced by its logo, which, after its appearance, changed only once. The initial version was adopted in 1985 when the company was restructured, and Claude Bebear became its leader.
1985 – 1994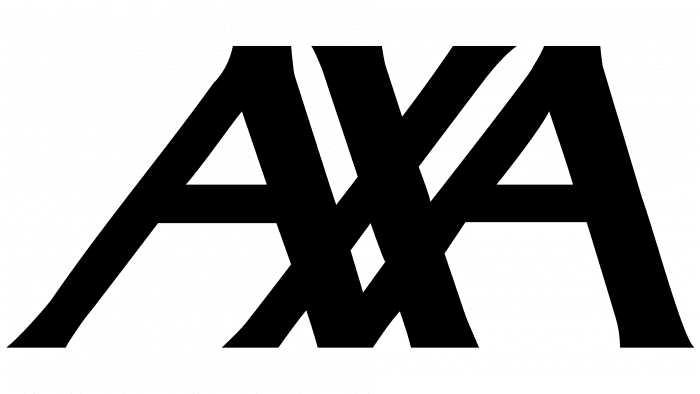 The emblem is very minimalistic and consists of the interweaving of three characters – AXA. In doing so, she emphasizes the close relationship between task performance, partnership, and collaboration. The letters are tilted to the right and have evenly cut tops. Legs "A" are joined under "X." On the debut version, black symbols are located on a light background.
1994 – today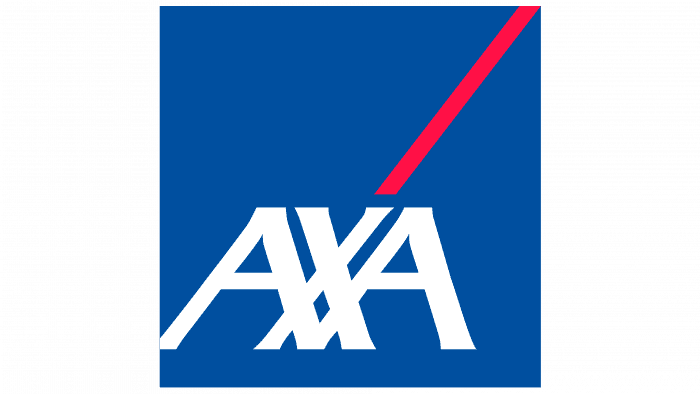 After the redesign, the logo became much more modern: the developers changed the color of the letters to white and placed them on a blue square. In the upper part, they made a red accent symbol – a long line going to the corner from the "X" leg. Diagonal animated graphics added dynamics and impulsivity to it.
Font and Color of the Emblem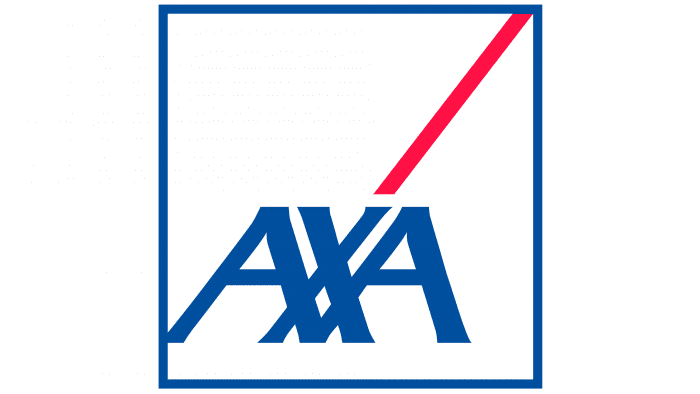 Both logos are relevant and are still in use. One option is suitable for marking business papers and documents, the second – for advertising, posters, and the designation of important events. Also, the administration does not make a strict reference to the emblem's shape so that it can be either horizontal or vertical (elongated or flat).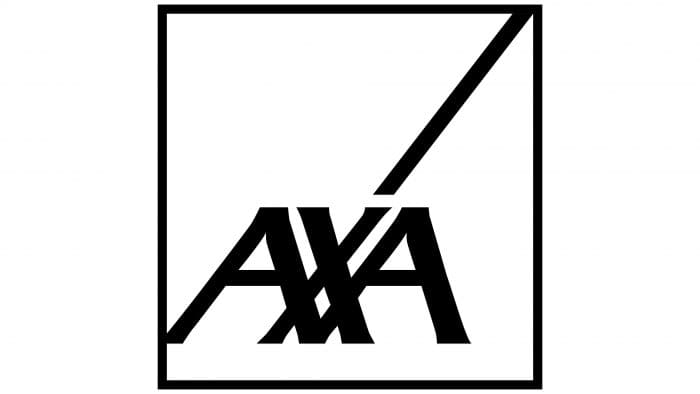 The font of branding is individual: it is more graphic than textual. The letters are uppercase with miniature serifs at the ends. The color scheme has never changed: black, white (basic), blue (background), and red (accent) was always present in it.