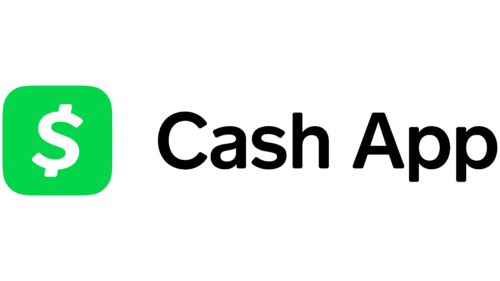 Cash App Logo PNG
| | |
| --- | --- |
| Founded: | October 15, 2013 |
| Founder: | Block, Inc. |
| Headquarters: | United Kingdom, United States |
| Website: | cash.app |
| Logo downloads: | |
Cash App is a financial transaction software developed by Square Corporation. This payment tool allows you to instantly receive and send money, as well as invest it in BTC or stocks. It is distinguished from other services by its Visa debit card, which can be used in shops and ATMs.
Meaning and History

The mobile app was launched in March 2015 under the name Square Cash. Later it was renamed. Users immediately noticed the simple yet stylish design, especially the dollar sign, which was initially the focus. And it is no coincidence because the whole concept of Cash App is tied to this symbol.
The main currency of the financial program is the dollar. The minimum investment amount is 1 USD. The green color of the interface is also a hint of dollars. And from the point of view of identity, "$" is both a payment service logo, an application icon, and a button to start working with money.
2013 – 2017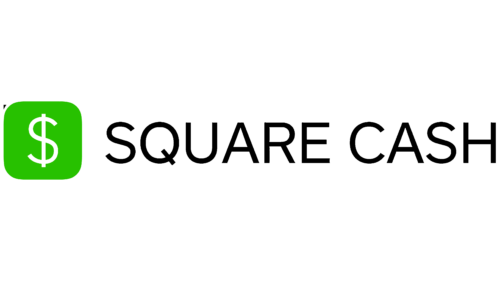 At first, the money management app was not called Cash App but Square Cash. Therefore, its logo contained a corresponding black inscription consisting of thin capital letters without serifs. The font resembled Alte Haas Grotesk Regular by Yann le coroller or Neology Regular by Shinntype. To the left of the phrase was an icon in the form of a green square with rounded corners. Inside the geometric figure was a standard dollar sign in the form of the letter "S," crossed out in the middle by a vertical stripe. This emblem element was white.
2017 – today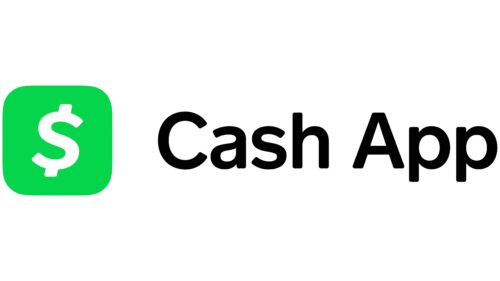 After renaming Square Cash to Cash App, the inscription on the logo has changed. Since the number of letters has decreased, there is more free space, so the designers used a bold font. Only the first "C" and "A" are in uppercase, while all other glyphs are lowercase. The font has no serifs, and the corners are slightly rounded. The square on the left side turned light green. The dollar sign also has a new look: it is slightly tilted forward and contains not one long strip but two short dashes – one at the top and bottom.
Font and Colors of the Emblem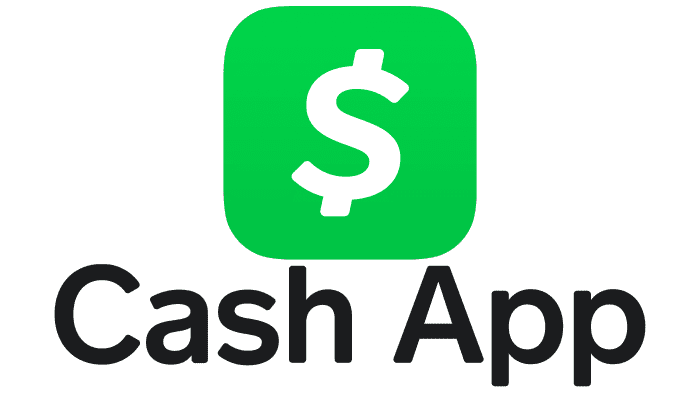 The Cash App branding appears like a white "$" against a rounded green square. The typographic symbol is tilted to the right, and the diagonal line passing through it is not solid: only its ends are visible, which protrude beyond. Because of this, "$" looks like an uppercase "S" with two perpendicular stripes at the top and bottom.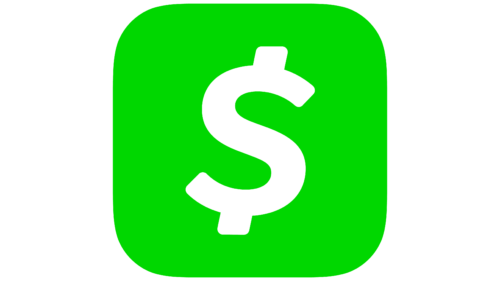 There is not a single inscription on the Cash App logo – only a currency symbol. It is drawn from scratch without using standard fonts. The white "$" symbol is shown in the square's center, which is colored bright green (# 28c101) called Square Cash. The application interface is made in the same palette.
Arizona Diamondbacks color codes
Bright Green

Hex color:
#28c101
RGB:
40 193 1
CMYK:
79 0 99 24
Pantone:
PMS 802 C