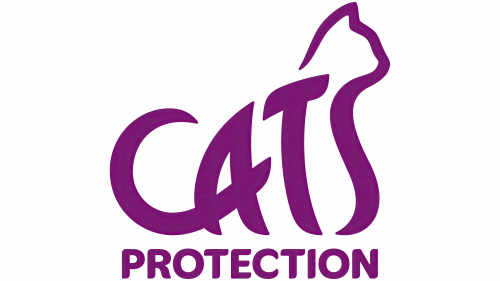 Cats Protection, the UK's leading cat welfare charity, has unveiled a new logo as part of a comprehensive rebranding initiative. The change reflects the charity's desire to modernize its image and communicate more effectively with a wider audience.
The previous logo, depicting a playful cartoon cat, has been replaced with an elegant minimalist design developed by design agency lukecharles. The new design signifies a shift from the previous blue-yellow color scheme to a sophisticated and modern shade of purple. This choice of color adds elegance to the logo and creates a sense of authority and professionalism to the charity's visual identity.
The creative ingenuity of the new Cats Protection logo lies in the clever use of typography. The letters "C" and "S" from the name of the charity organization are artistically transformed into the silhouette of a cat. The letter "C" unobtrusively turns into a cat's tail, while the letter "S" takes the shape of its body. Despite its simplicity, this approach to design creates a striking and memorable visual symbol that reflects the essence of the charity's mission.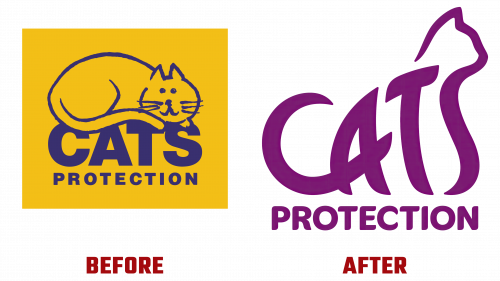 Nicola Shepherd, Head of Branding and Marketing at Cats Protection, emphasized the need for the rebrand. "Our previous image was perceived as outdated and did not fully reflect the scale and expertise of our team," she explained. The new branding, developed in collaboration with "lukecharles," is designed to expand the charity's reach, attract new supporters, increase fundraising opportunities, and help more needy cats.
The rebranding coincides with Cats Protection's latest advertising campaign for its Lifeline service. This vital program provides temporary shelter for cats belonging to families fleeing domestic violence. The campaign includes an impactful video highlighting the important and compassionate work of the charity.
The strategic shift to a more contemporary brand image reflects the evolving nature of branding for nonprofit organizations. Cats Protection seeks to engage existing supporters and reach a new, younger audience, thereby expanding its impact in the animal welfare field.
In an era where branding is becoming increasingly important to organizations worldwide, Cats Protection's updated identity, embodied in a new logo, is a prime example of how effective design can rejuvenate a charity's mission and improve its public image. With this elegant and meaningful logo, Cats Protection will be able to continue its vital work to protect cats with renewed vigor and broader reach.