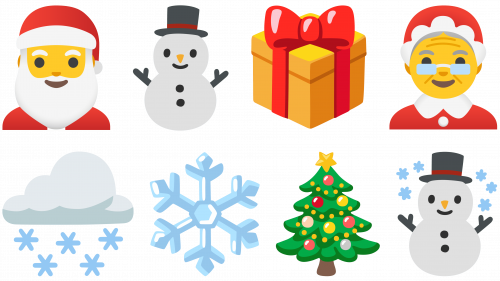 Christmas, which is celebrated all over the world, is a time of magic, smiles, and gift exchange. Often, people start preparing for it well before December, immersing themselves in holiday cheer. As the holiday season arrives, Christmas emoji or Merry Christmas Emoji become an integral part of our digital communication, giving messages an extra sparkle. Let's understand the meanings of some popular Christmas emoji:
🎅 Santa Claus emoji: This emoji, introduced in 2010, is a symbol of Christmas cheer and represents the beloved figure of Santa, known for his joy and gift-giving traditions.
⛄ Snowman Emoji: The Snowman emoji, introduced in 2009, embodies the playful nature of winter and Christmas, bringing a touch of fun to your conversations.
☃️ Snowman Under the Snow Emoji: This emoji, created in 1993, captures the essence of a snowy winter day, perfect for those moments when snow transforms the world outside your window.
🤶 The Mrs. Claus: Mrs. Claus emoji, added in 2016, brings a touch of warmth and homey charm to your posts, evoking cozy and cute images of the holiday season.
🎄 The Christmas Tree Emoji: Since 2010, this emoji has symbolized the centerpiece of Christmas decorations, representing the festive spirit and joy of the season.
🌨️ The Snow Emoji: Introduced in 2014, this emoji is perfect for depicting snowy days and adds a wintry atmosphere to your chats.
❄️ The Snowflake Emoji: One of the classic emojis from 1993, the snowflake emoji represents the beauty and uniqueness of the winter season, perfectly matching the Christmas mood.
Each emoji brings a touch of Christmas magic and winter charm to our digital communication, making our conversations more festive and joyful during this special time of year.
Meaning and use of the Christmas Emoji
Christmas adds a special charm to our posts with festive emoji. Below, we have outlined some popular emojis that add a festive feel to our posts.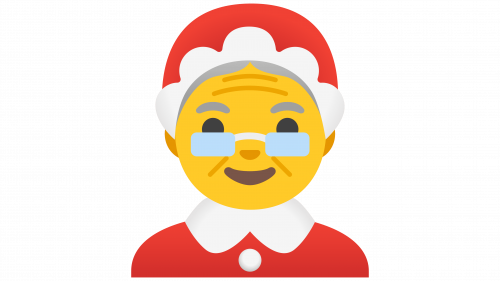 🤶 Mrs. Claus (Mrs. Claus Emoji): Mrs. Claus, the better half of Santa Claus, strives to spread Christmas joy. Perfect for holiday preparation messages, holiday greetings, or discussing gift ideas.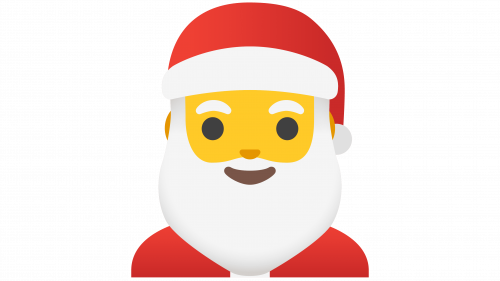 🎅 Santa Claus Emoji: Santa Claus is the iconic symbol of Christmas, representing the magic of the season. Perfect for messages filled with holiday cheer, gift talk, or cozy family evenings by the fireplace.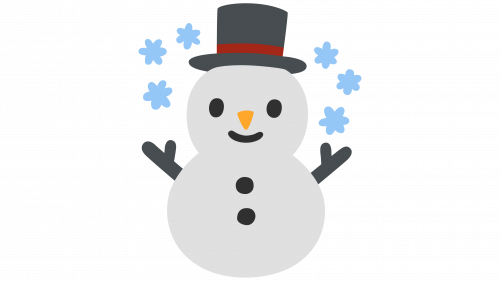 ☃️ Snowman Emoji: A symbol of winter cheer and Christmas joy, this emoji is great for messages that convey the spirit of the holidays, especially if you're in a place where there is no snow.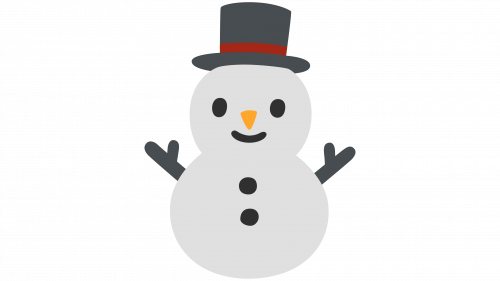 ⛄ Simple Snowman Emoji: A simpler version of the Snowman, this emoji adds a lighthearted and wintry touch to Christmas and New Year's messages.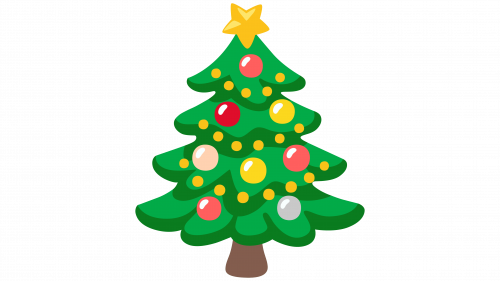 🎄 Christmas Tree Emoji: This Christmas symbol is perfect for all holiday messages, from party invitations to holiday greetings and everything in between.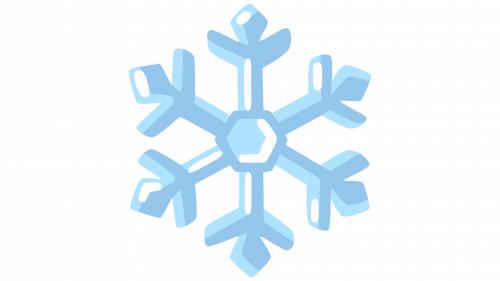 ❄️ Snowflake Emoji: This emoji reflects the beauty of winter and is perfect for recalling childhood memories of making paper snowflakes. It can be used in any winter holiday messages.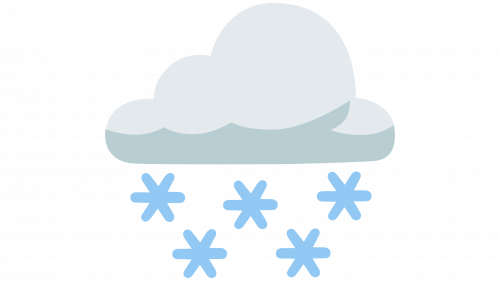 🌨️ Snow Cloud Emoji: While not exclusively a holiday emoji, this emoji complements Christmas messages, giving them an overall winter atmosphere, and is perfect for creating a seasonal scene in your messages.
Final thoughts
When it comes to Christmas, you can use a variety of fun emoticons to give your messages a more festive look. They are great for creating a festive mood whether you are texting with family, friends, or colleagues. Christmas is one of those times when everyone comes together, so it's hard to go wrong with these emojis.
There's a bunch of emojis that capture the Christmas vibe and all the different parts of this festive season:
🎄 Christmas Tree Emoji: This one's all about the classic Christmas tree, usually decked out with lights and ornaments. It's a big part of what makes it feel like Christmas.
🎅 Santa Claus Emoji: Shows Santa Claus, the famous guy who brings gifts to kids all over the world during Christmas.
🤶 Mrs. Claus Emoji: This is Mrs. Claus, Santa's partner, who's known for helping him get ready for the big night.
🦌 Deer Emoji: People often use this to talk about Santa's reindeer, the ones that pull his sleigh.
🌟 Star Emoji: This can be about the star from the Nativity story or the one that people put on top of their Christmas tree.
🎁 Gift Box Emoji: It's all about giving and getting presents, a huge part of Christmas fun.
❄️ Snowflake Emoji: This one's for snow, which makes for a perfect white Christmas scene.
⛄ Snowman Emoji: A classic winter character, often linked with Christmas and used in decorations.
🍪🥛 Cookie and Milk Emoji: Represents the tradition of leaving some snacks for Santa Claus.
🕯️ Candle Emoji: Candles are a big deal for setting the Christmas mood and are used a lot for decorations.
🔔 Bell Emoji: Bells are a classic Christmas sound, often heard in carols and at church.
The great thing about these emojis is that they are suitable for everyone. You can use them in messages addressed to just about anyone without worrying about being too much. They are simple, fun, and are a great way to convey a bit of Christmas joy in your messages. So whether you're planning a big family reunion or just sending a quick holiday greeting to a friend, these emoticons can help make your messages more special and filled with Christmas cheer.