Fans of world tourism are very well aware of the services of the popular travel airline Condor from Germany. Founded in 1956, the company has gained well-deserved worldwide fame, delivering its guests to the most beautiful places globally for 65 years. Together with him, the rest becomes even more unforgettable and comfortable. Up to ten million people use the brand's flights annually. The company's planes take off from the nine largest German airports, Swiss Zurich and Austrian Vienna. Condor covers more than 90 destinations in Europe, Africa, and North America with its routes. The service is carried out by fifty boards, whose safety of use is guaranteed by the highly professional service of Condor Technik GmbH's technical service. High safety standards guarantee this. A new look at the company's activities – it is the organization of a luxurious holiday for customers, became the basis for the formation of a new visualization. They represent rest, and holidays, as a variety of impressions. The new brand acquires stripes in five colors, which become the main element of the formed image.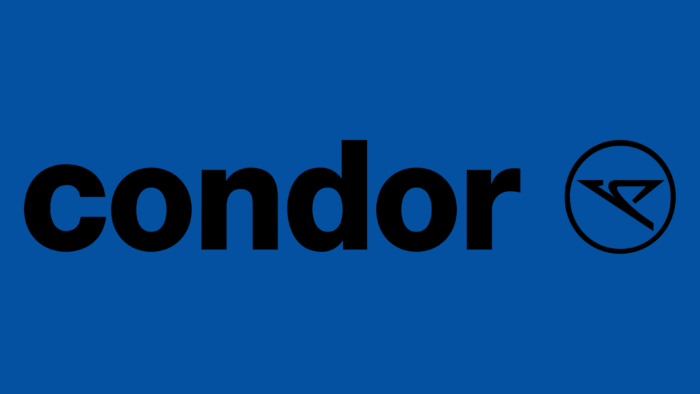 The designers drew inspiration to create a new identity from the cheerful multicolor of beach umbrellas, bath towels, and sun loungers. As a result, the brand acquired a unique identity and recognition as the most comfortable airline for holidays. The corporate color scheme consists of two primary colors – saturated and bright yellow and blue. The gray color was used to highlight them and create a contrasting and bright perception. Others, red, green, and beige, are a symbolic reflection of the diversity and character of guests, employees, and the opportunities to discover the world offered by Condor. The use of stripes in the new aircraft livery was a bold design proposition that bordered on a bit of ugliness that made the visuals even more appealing.

The logo consists of a black circle inside, which contains a bird's symbolic image – a Condor. Its graphic design is a tribute to Germany's outstanding designer, Otl Aicher. The sign was created to preserve its originality with cosmetic improvements that ensured the creation of thinner and more dynamic lines. In this form, it reappears in the tail section of every company's aircraft. The text module – the brand's name in the logo, was adapted to modern requirements. It became compact, executed with a new lower case, which provided an independent and appropriate perception of the wordmark to the created image. The logo is executed in deep black, making it stand out on the aircraft's fuselage.