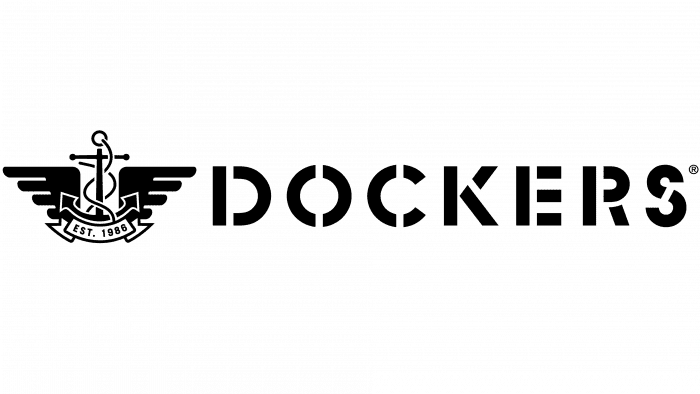 Dockers is an American apparel and footwear brand founded in 1986. It produces business and casual clothing for men. It belongs to the old company Levi Strauss & Co., which has existed since 1853.
Meaning and History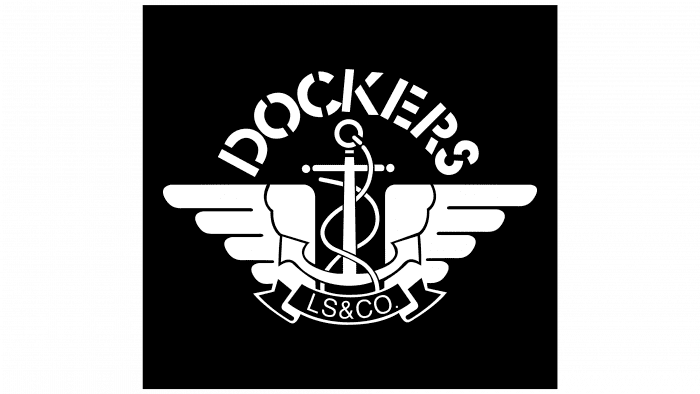 Dockers' debut emblem appeared simultaneously with the first collection. The khaki work trousers were adorned with the original wing and anchor label. New York artist Milton Glaser created the stencil for the drawing, one of the famous "I Love NY" rebus lettering authors.
The nautical motifs were meant to highlight the heritage of the West Coast. At the same time, they fit perfectly into the style because the clothes resembled dockers' uniforms, port movers from the UK. This logo has been in use for 14 years. In 2000, the designers simplified it, leaving the anchor with four stripes and the brand name. The new trademark lasted almost 18 years.
In 2018, Levi Strauss & Co. announced the return of the legendary 1986 Dockers emblem. This is how a modernized version of the first label appeared on clothing, shoes, and accessories. She also adorned the packaging, marketing materials, and outlets of the manufacturer.
Font and Colors of the Emblem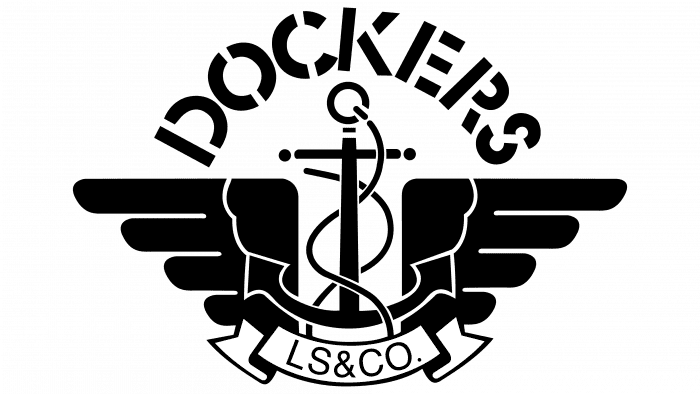 The brand's logo still adorns the anchor and wings proposed by Milton Glaser at the very beginning of the brand's career. He developed the basis in the form of a stencil: an anchor entwined with a rope and stepped wings with four feathers on each side. Below is a wide bar with teeth showing the year the company was founded. On the right is a large inscription – the name of the fashion house. It is in upper case letters, which are similar in style to the signs on shipping containers. By design, such an emblem is as close as possible to the clothing produced for British dockers' special uniforms.
In its logo, the company management used a typeface that exactly resembles stencil lettering. This is indicated by the smoothness of the letters, the simple style, and the broken lines. As a result, the word "Dockers" looks like a combination of separate fragments. The color palette is monochrome, which includes white (background) and black (key elements).