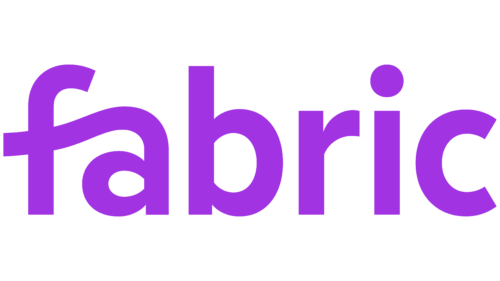 Fabric Logo PNG
The Fabric logo is a symphony of light, bright, and life-affirming elements. Dominated by a saturated shade of purple, not commonly found in such brands, the logo brims with positive energy. It distinguishes the company from competitors and reflects its genuine intentions. A smooth transition from the "f" to the "a" is achieved through a crossbar, which becomes the tail of the second glyph. The remaining characters maintain a clear distance from each other, lending each its individual space. They are sharp, uniform, and geometric.
This logo serves as a magnet for positive vibes. Purple is often tied to wealth, extravagance, wisdom, dignity, and magic meanings. Its hue implies sophistication and luxury, yet the logo balances it with a simple and approachable design. Something about the color signals a break from convention, an inclination toward innovation. It tells the audience that this isn't just another run-of-the-mill brand; it aims to be different in the best sense of the word.
The fluid transition between the 'f' and 'a' acts as a connector, creating a smooth flow that makes the logo easy on the eyes. This gentle transition is vital because it symbolizes the company's promise to offer a seamless and user-friendly experience. The crossbar connecting the two letters also subtly suggests that all facets of the company are linked, working in harmony for a common goal: the customer's satisfaction.
The distinct spacing between the remaining letters speaks to a philosophy of clarity and straightforwardness. They are geometric and sharply designed, which aligns with the brand's commitment to precision and excellence. These aren't just random typographic choices but deliberate decisions to send specific messages.
Fabric, through its logo, tells a compelling story. It crafts a narrative about the company's offerings and core values. The composition and design elements combine to create an emblem for innovation, customer focus, and, most importantly, positivity. This logo doesn't just serve a functional purpose of identification; it establishes an emotional connection with the viewer. From color choice to typography, every feature syncs with the brand's mission to make life more vibrant and less complicated for its customers.
| | |
| --- | --- |
| Founded: | 2015 |
| Founder: | Adam Erlebacher and Steven Surgnier |
| Headquarters: | Brooklyn, New York City, United States |
| Website: | meetfabric.com |
In 2015, Brooklyn, New York City, witnessed the establishment of a new insurance entity called Fabric, thanks to the efforts of Adam Erlebacher and Steven Surgnier. With a keen focus on simplifying the life insurance process, Fabric specifically aimed to cater to the needs of parents and families. Their central proposition was to assist households in navigating the intricate world of financial planning, emphasizing the seamless online acquisition of life insurance.
Venturing beyond the norms of conventional life insurance, Fabric introduced a platform that offers easy-to-understand online estimates, primarily concentrating on term life and accidental death coverage options. Although the company has successfully secured multiple investments in venture capital since its inception, detailed insights about these rounds remain undisclosed due to its private company status.
Today, even with its relatively brief stint in the industry, Fabric strives to revolutionize the life insurance sector. By leveraging contemporary technology and a user-friendly design, the company hopes to redefine how individuals approach, purchase, and manage their insurance policies.
Meaning and History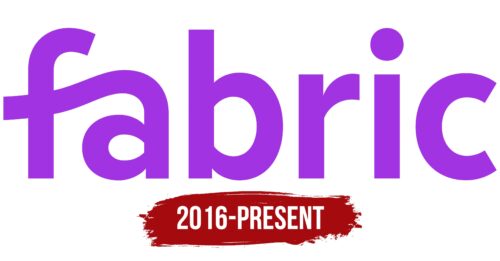 Fabric color codes
Veronica

Hex color:
#a133e3
RGB:
161 51 227
CMYK:
29 78 0 11
Pantone:
PMS 2592 C