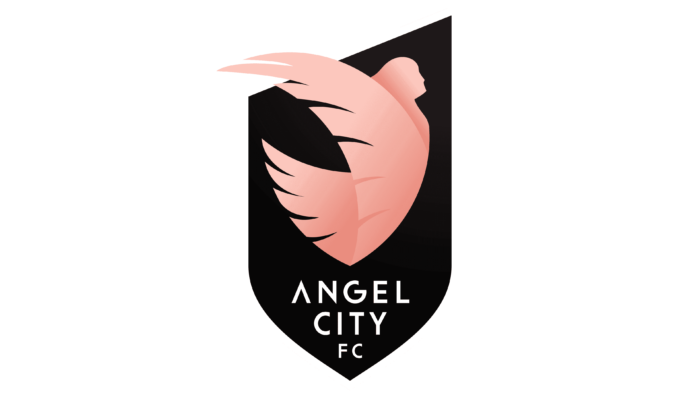 Angel City Football Club was founded in 2020. This organization is directly related to the National Women's Football League, planning to go out to the general public in 2022. Celebrities such as Natalie Portman, Eva Longoria, Mia Hamm, Serena Williams support this brand. Particular attention to the team is also attracted because recently (almost ten years have passed since the Los Angeles Sol team was formed), this is the first professional exclusively female team in the region.
Naturally, fans of women's football are very encouraged because women's football has its special, enchanting, and alluring atmosphere. This is what needs to be visually reflected in their sports logo.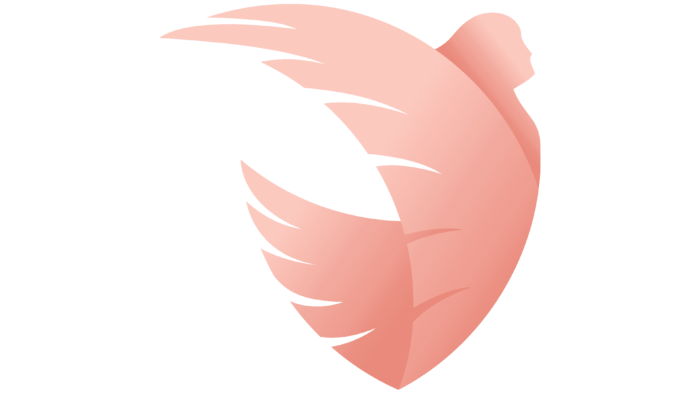 How else to show lightness, speed, dynamics, flight, and inspiration, zeal for victories, if you do not present a beautiful anthropomorphic logo?
The in-house studio helped to solve the problem with visual design.
So, the viewer is presented with a shield with a side beveled to the left and an angle to show that this is not typical American men's football, but something more. A pink angel is inscribed, or rather, placed in the white outline of the shield. Moreover, the gradient from powdery pink to peach has stretch marks in different bends of the wings, and the head generally seems to have a female shape because the hair is hidden behind the wing. The wings do not look birdlike. This is a stylization, very neat and harmonious. It seems that where the wing is, there is also a tail below, and this is a Gamayun or Alkonost bird. A romantic reference to the ancient legends of different peoples.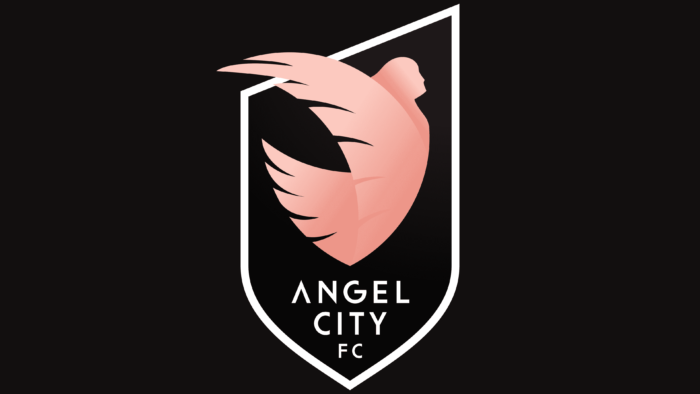 Below, an inscription in the center – "Angel City FC" – focuses on the city's name, and it is not noticeable from the post office that this is a football club. The tail has 12 feathers. This symbolizes the fact that 11 players include one more in their team – a kind of collective character, personifying mentors, staff, and all persons who contribute to victory and high results, always together and kept as one close-knit sports family.
The aspiration of the angel upward, the raised chest part speaks of perpetual optimism. The same is conveyed by the range of shades used in the logo. The authors point out that the wings resemble palm trees in gratitude to the native land, gratitude for the support.