The gap is an American corporation that retails clothing and footwear. She owns a large chain of stores in Ireland, France, Canada, the UK, the USA, and other countries. The retailer entered the market in 1969 when spouses Donald and Doris Fisher opened Levi's denim outlet. True, then the company was called completely differently. A few years later, Doris renamed it Generation Gap, and then shortened the name, removing the first word for a laconic sound.
Meaning and History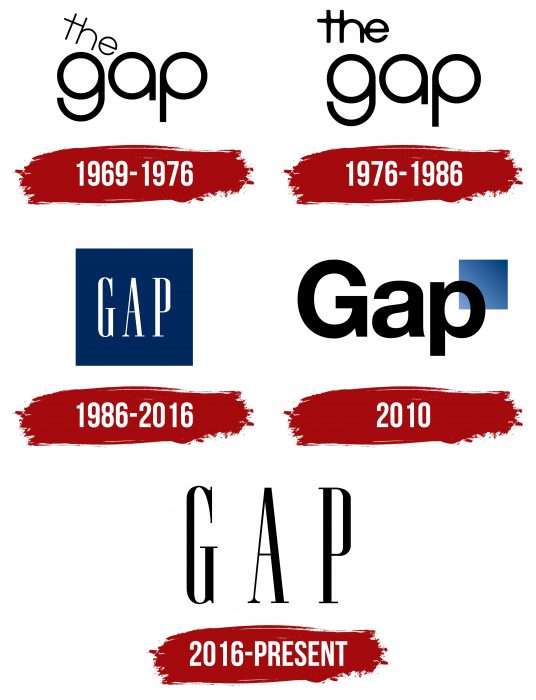 Even though all Gap logos contain the same short lettering, they look completely different. The first version is radically different from the last, which is the great merit of the design team.
1969 – 1976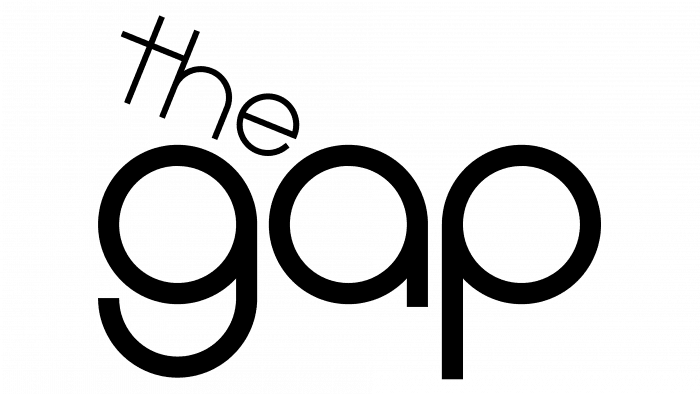 The opening emblem consists of two words: "the" and "gap." They are written in sans serif lowercase letters, with "g," "a," and "p" being equal-sized circles with side strokes, and "t" like a cross and connected to "h." The article "the" is on top and tilted.
1976 – 1986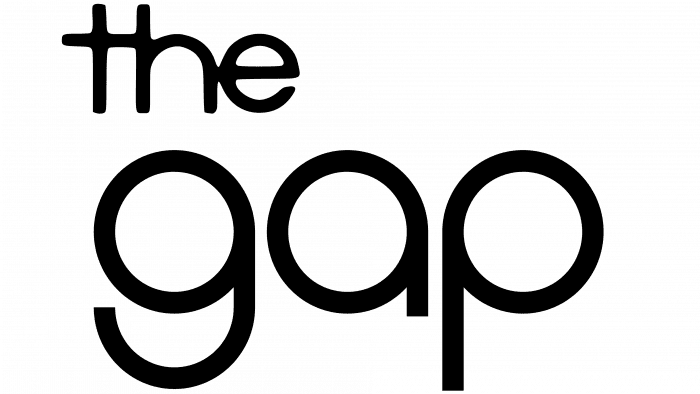 After a small update, the logo looks different. The designers paid attention to the first word by aligning it horizontally and making the letters bold. As a result, the intervals between "t," "e," and "h" have decreased so much that they began to touch at the extreme points.
1986 – 2016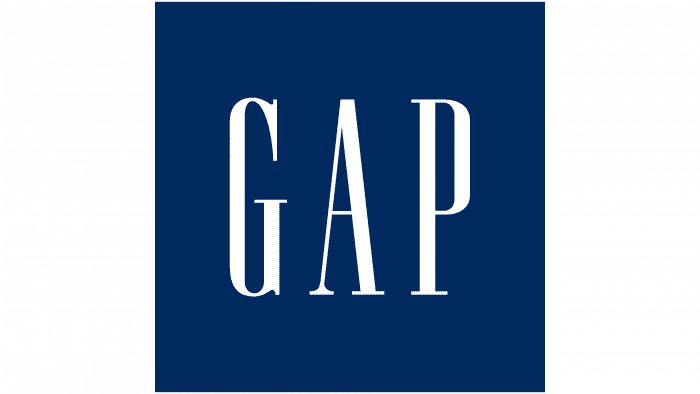 In 1986, a sign appeared called the Blue Box. This time, the creators placed the inscription in a blue square. The word "GAP" is written in capital letters that stretch upwards and are decorated with short serifs. The article "the" disappeared and did not appear again, having gone into the past and the emblem of 1976-1986.
2010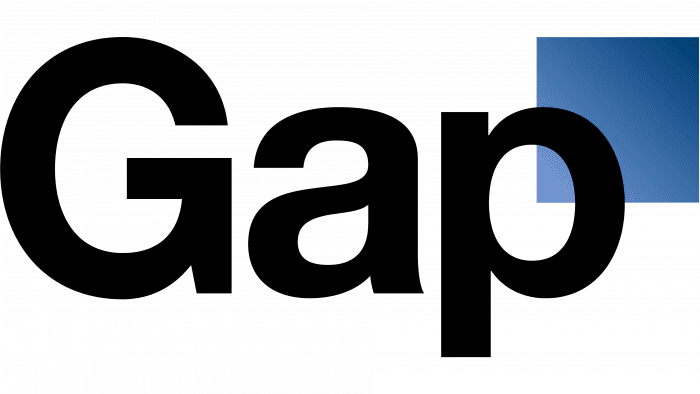 In 2010, another attempt was made to change the corporate identity, but it turned out to be a failure. Customers criticized the bold "Gap" lettering with a blue square in the upper left corner. This logo was used only for a week – from October 4th to 11th.
2016 – present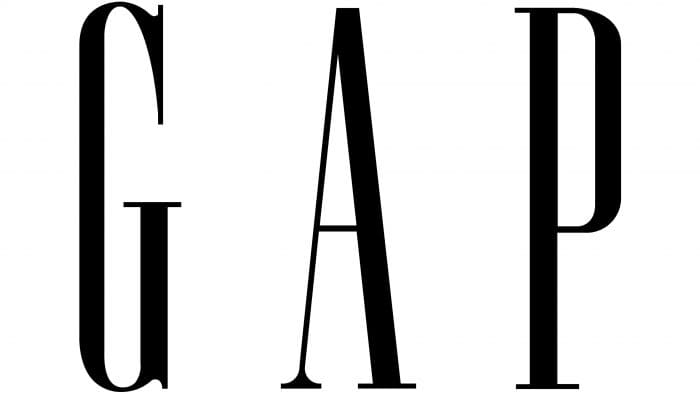 Six years after a failed redesign, the company unveiled a new logo. The developers simply removed the geometric shape behind the word "GAP," thus redesigning the 1986 logo.
Font and Color of the Emblem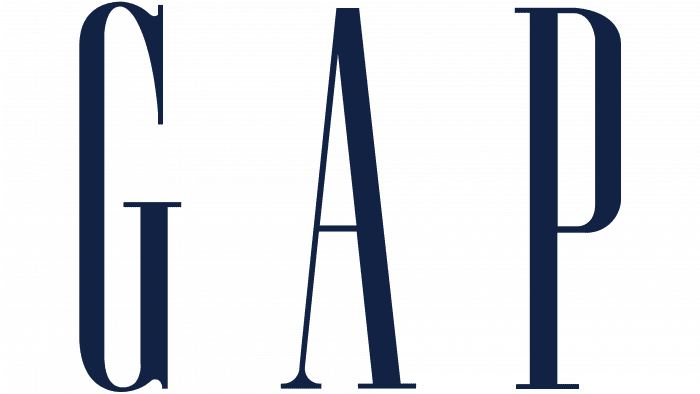 The corporation's trademark is the embodiment of minimalism. It captures Gap's very essential because it only shows the name of the chain of stores without unnecessary decorative elements.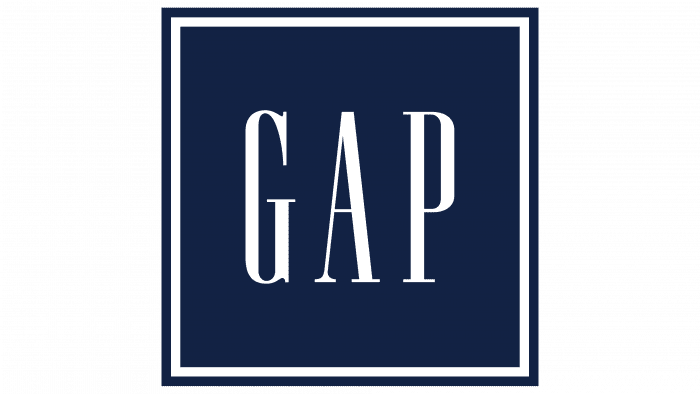 The font used in the logo is broadly similar to the Spire Regular by Ann Pomeroy. This is an adapted version because the designers worked with serifs and stroke weight.
The color scheme is as minimalistic as the structure of the logo. If earlier, until 2016, there was a large dark blue square behind the inscription, now the background is white. By contrast, the word "GAP" is black.