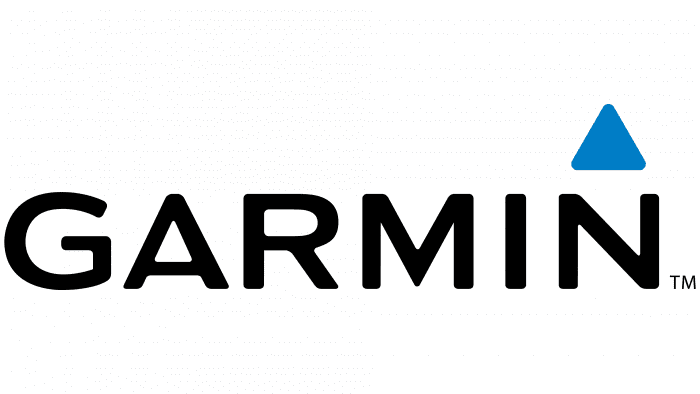 Garmin Logo PNG
An example of a clean design is the Garmin logo, which symbolizes the ability to achieve success with minimal graphic load due to high-quality products. The font's ideal size and shape, transparency, and airiness reflect the activity's main trends.
| | |
| --- | --- |
| Founded: | October 1989 |
| Founder: | Gary Burrell, Min Kao |
| Headquarters: | Schaffhausen, Switzerland |
| Website: | garmin.com |
Garmin is an American brand that represents the manufacture of automotive, aviation, marine technology, and navigation devices. One of the five largest, according to Forbes America.
Meaning and History


The corporate logo appeared simultaneously with the company – in 1989 and was registered in 2010. During its existence, it has changed only once, being an example of a laconic design using a minimum of elements. The main emphasis is placed on the title.
What is Garmin?

Garmin is an American company and a leader in GPS technology. It produces marine, aviation, and consumer devices that use satellite radio navigation systems. Among its products are avionics for helicopters and light aircraft, sonars for boating and fishing, fitness trackers for athletes, and navigators for cars and bicycles.
1989 – 2006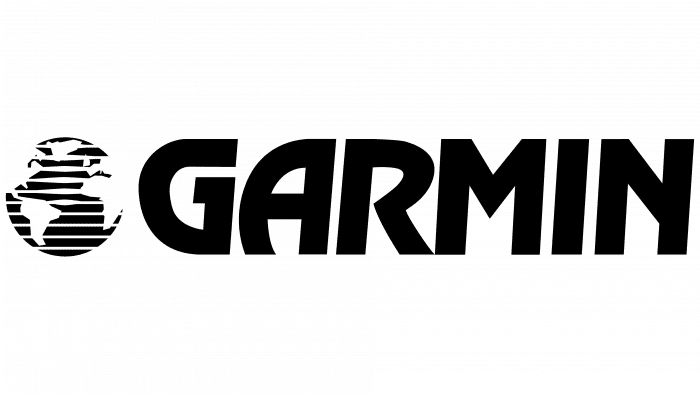 It is a simple and elegant logo. It was named after the company's founders – Gary Burrell and Min Kao (Gar + Min). It consists of slightly beveled capital letters. All lines are thickened. There is a miniature graphic sign in front of the word – a globe made of translucent stripes. The base palette is black on white.
2006 – today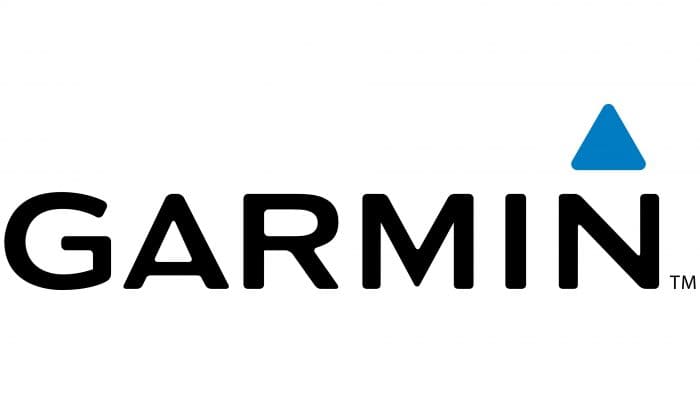 In 2006, the logo became more minimalistic. The letters are made thinner and smoother, which gave it transparency – the so-called transparency, the trend towards which prevailed in all areas.
A modern logo consists of two parts: verbal and graphic. The title is in capital letters, in simple sans serif type. Unlike the opening version, the symbols are thin, with an emphasis on lightness.
There is also a geometric sign – a triangle, which focuses on innovation, dynamics, reliability, and professionalism as conceived by the developers. The primary color is black; the secondary color is light blue to make the graphic stand out as clearly as possible.
Font and Colors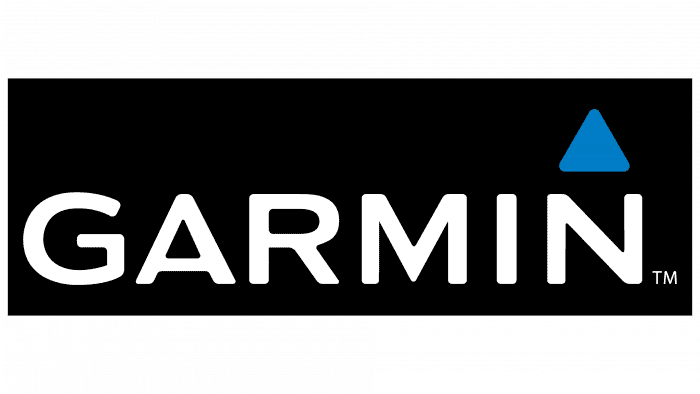 For the Garmin brand logo, the developers used a custom cut font with extended letters. It shows a similarity with several types of typefaces at once. In particular, with Praktika from the Bold Extended group and FM Bolyar. In some lines and shapes, it is close to Media Gothic by Studio Media, Frutiger Bold (typographer Adrian Frutiger), and Rleud Extended by Stawix. The palette of the logo is less complex and consists of only two colors – black and blue.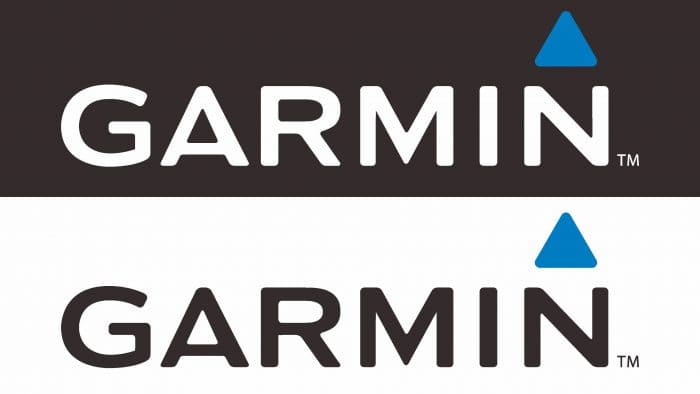 Garmin color codes
Ocean Boat Blue

Hex color:
#007cc3
RGB:
0 124 196
CMYK:
100 36 0 24
Pantone:
PMS 7461 C
Black

Hex color:
#000000
RGB:
0 0 0
CMYK:
0 0 0 100
Pantone:
PMS Process Black C
Video