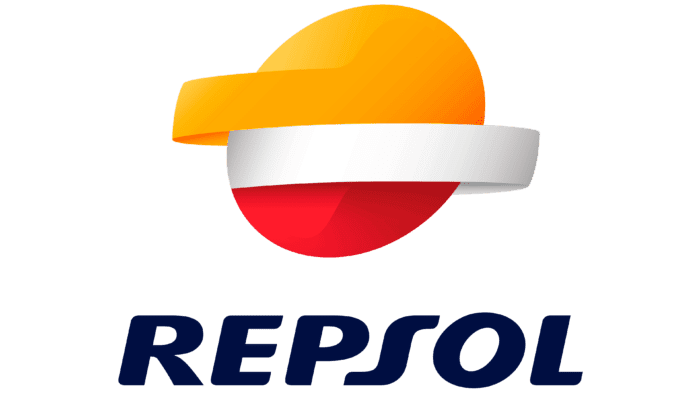 Repsol is the largest oil and gas tycoon in Spain and Latin America. It has been on the market since 1986. It was formed based on three oil refineries, which subsequently formed Empresa Nacional del Petroleo. It was this company that served as the basis for the modern company.
Meaning and History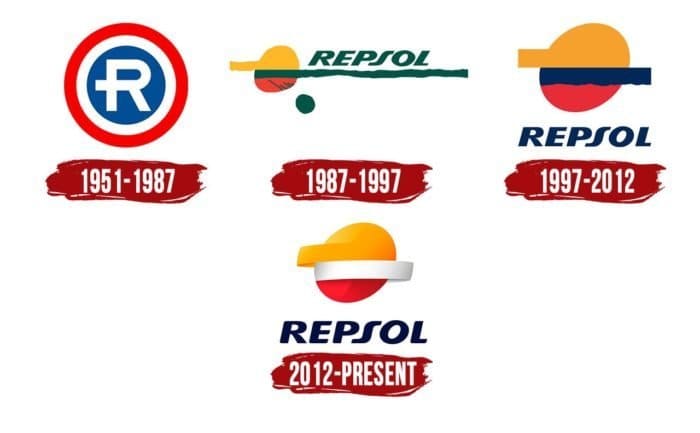 The first emblem appeared almost immediately after the formation of a new industrial structure. In general, the company has three logos obtained as a result of the evolution of the design of previous versions.
1951 – 1987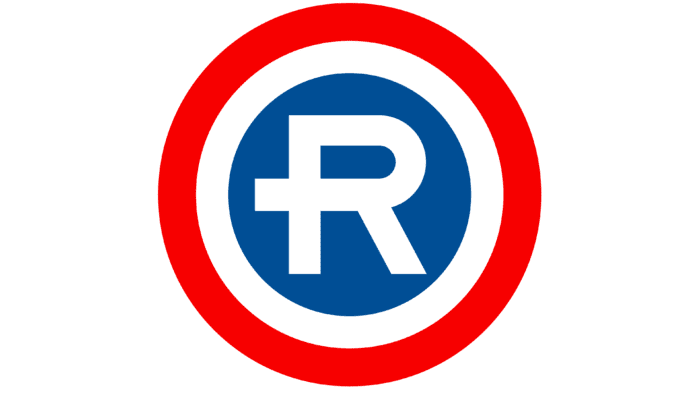 1987 – 1997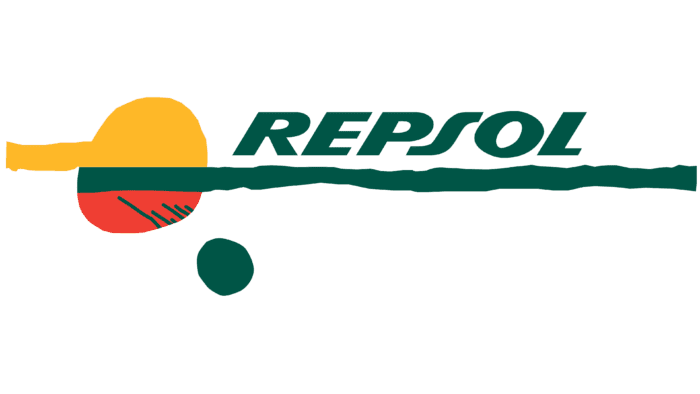 The debut version is a long and flat horizon. It represents the line of the sea, the sky, and the rising / setting sun, as well as its mirror reflection in the water. This is a simple individual sign with classic sunset and watercolors – red, orange, and navy blue. Above the horizon line is the inscription "Repsol," made in oblique letters in upper case.
1997 – 2012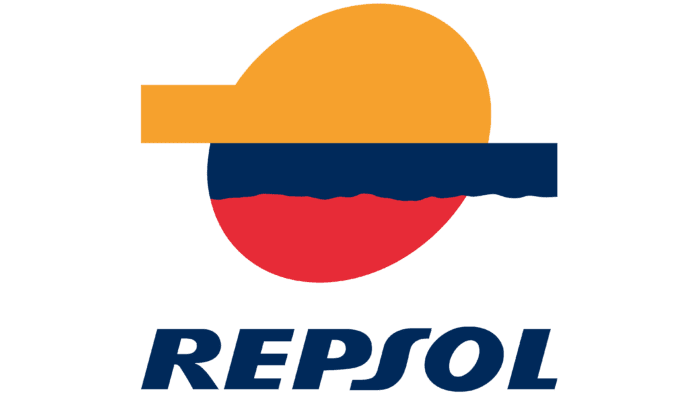 In 1996, the company began to develop the next logo, and a year later, it was already officially adopted. It existed for more than 15 years and consisted of the same elements as its predecessor. Designers kept the horizon, but only shortened it and changed the color to white. They also eliminated irregularities, making the image more symmetrical. The name of the enterprise placed above the sun. Also, a blue-black background was added in the form of a square, which symbolizes oil.
2012 – present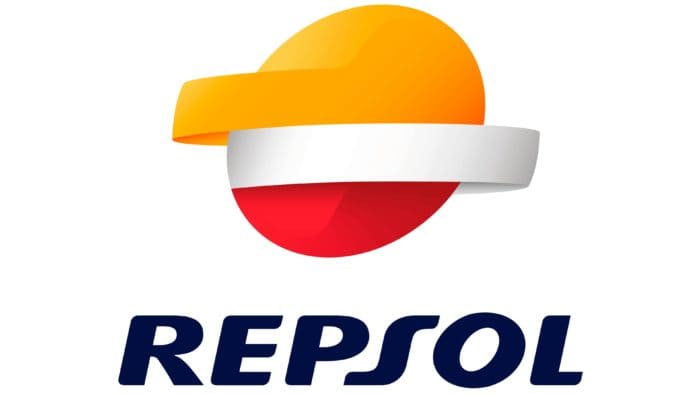 During this period, a major modernization of brand symbolism took place, which allowed us to modernize it, make it more attractive and understandable. This was due to increased competition in the oil refining and gas industry.
The administration ordered a new set of graphic elements, guided primarily by relevance. As a result, the dark square was removed from the logo, and the inscription was moved to the right side, returning the color to it as on the debut emblem.
Hemispheres increased in size, added proportionality to them, and made a slight tilt to the right. On the upper part, denoting the sun, painted a small highlight. The line in the middle was painted silver with a light gray tint along the edge. As a result, it began to look like a metal part with a cold glow.
Emblem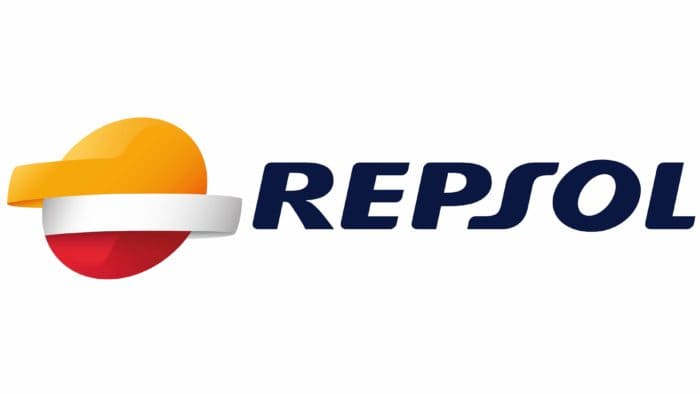 As already noted, the corporate symbols represent the sea, the sun, and its reflection in the water. Over time, they changed, having received perfect features – precise, stylish, consistent with the company's activities.
The main colors of the company logo: red, orange, navy blue, and white. Each of them has its interpretation and symbolizes certain qualities. Red is dynamics and spark; orange is energy and heat, blue is solidarity and responsibility; white is transparent governance and clean energy.
The slope of the oval to the right conveys the desire of the oil and gas magnate to develop and adamantly move forward. Individual lettering font. It is characterized by a slightly flat letter "S" with evenly elongated ends.