John Deere is a world-renowned engineering brand owned by the American company Deere & Company. He specializes in heavy-duty agricultural, logging, and construction equipment. The company was founded in 1837 when it was launched with the light hand of the entrepreneur and blacksmith John Deere, the steel plow's inventor. Now it is an international corporation. Its head office is located in Moline, Illinois.
Meaning and History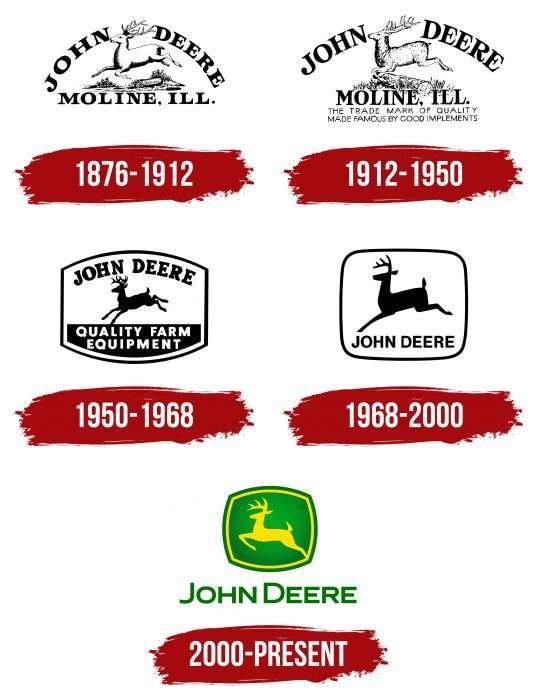 What is John Deere?

The American corporation John Deere produces agricultural and heavy equipment: in particular, loaders, forwarders, combines, graders, excavators, ditchers, special equipment with a telescopic boom, tractors, and various equipment.
Despite the early period of appearance, the enterprise's debut logo is of no interest; therefore, no one refers to it. The evolution of the emblems began in 1876, with the appearance of a galloping deer's image. Names, he served as the basis for all subsequent options, akin to the engineering corporation.
1876 ​​- 1912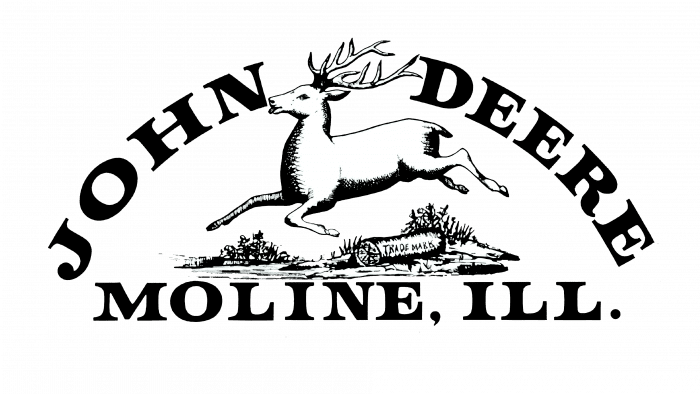 The original version shows a largely black and white deer painted as close to its natural appearance. The animal is depicted a little from the side, so the body and legs ratio seems disproportionate. A horned deer jumps over a small log. There is an arched inscription to the right and left of its horns – the name of the company. Below is the phrase "Moline, ILL."
1912 – 1950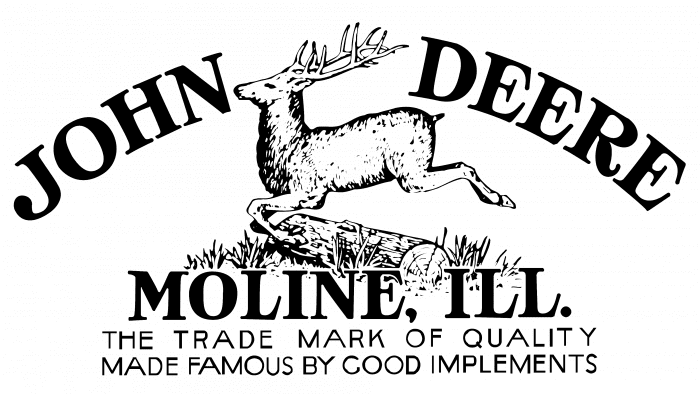 In 1912, the management revised the logo and corrected the imbalance of the animal. The trademark's design also changed; the slogan "the trademark of quality made famous by good implements" appeared, written at the bottom in capital sans serif letters.
1950 – 1968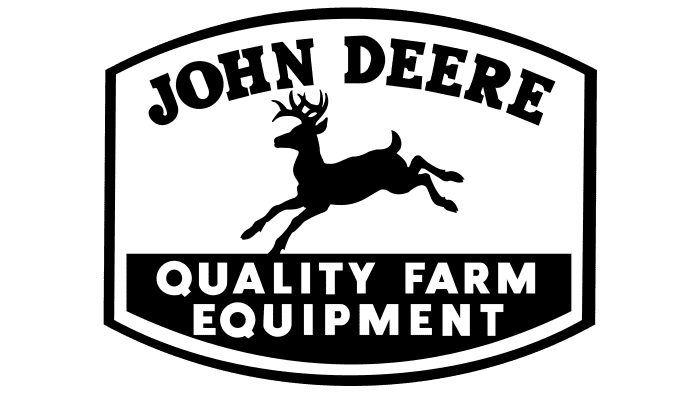 In the middle of the 20th century, the company redesigned its branding. The result was a simple emblem with a deer's schematic representation without a log at the bottom. The mascot of the company and the inscriptions surrounding it are taken in a figured frame.
1968 – 2000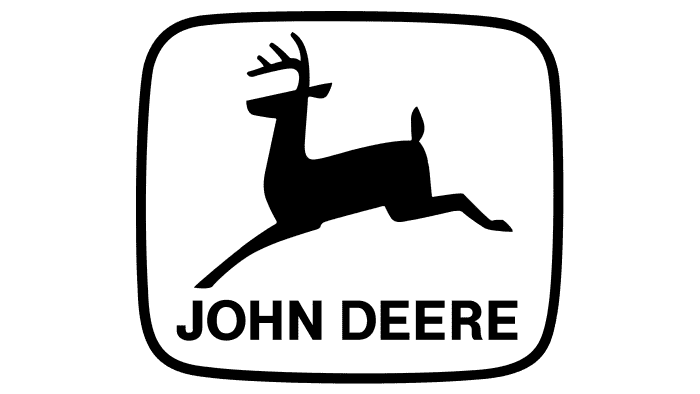 After another transformation, the logo has acquired minimalism. Due to the lack of unnecessary information, it looks stylish: on the logo, only the name of the corporation and a jumping deer with less branched antlers.
2000 – today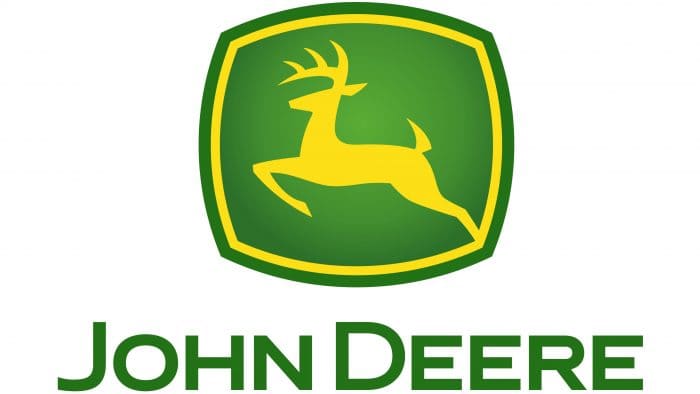 The new millennium's dawn brought the engineering giant a legendary change: the logo now has a color and double edging. The company name has been moved out of the box.
Font and Color of the Emblem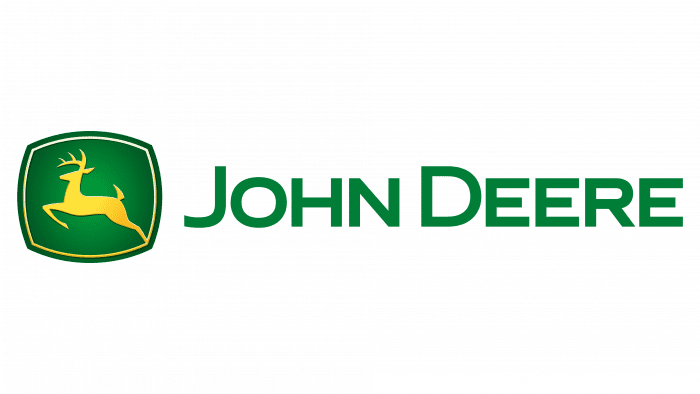 From the very beginning, John Deere symbolism is associated with the image of a galloping deer. Today, the animal leaping forward is made graceful and graceful – as a hint at the ease of work of the produced equipment.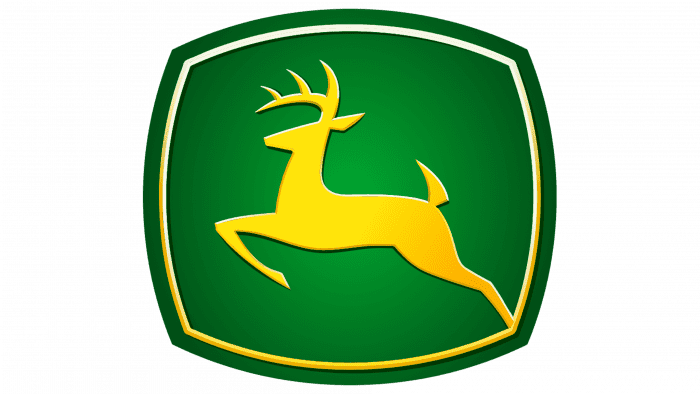 Much attention was paid to the text part so that the inscriptions were well readable even on a miniature label. In the early years, a serif typeface was used. They were in bold, large letters. In 1968, the font became sleek, simple, sans serif. Until 2000, the logo was black and white, and then – green and yellow, in tune with the corporation's traditional colors.