Michelin is the second-largest manufacturer of wheel tires and wheels for cars, bicycles, motorcycles, and trucks. It was founded in May 1889 and is located in the city of Clermont-Ferrand (France). Its creators are brothers Edouard and Andre Michelin, owners of a rubber factory.
Meaning and History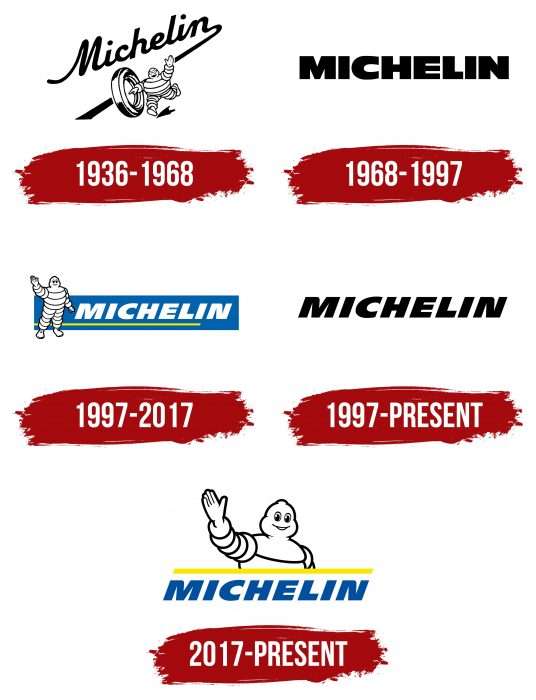 Over the many years of its existence, the brand has changed its logo several times but has always remained faithful to its mascot. This is a hand-drawn man named Bibendum, made up of tires of different sizes. It appeared thanks to the living image of the founders of the company, who, in 1894 at an exhibition in Lyon, noticed the resemblance of a stack of tires to a man who only lacks hands. After four years, the brothers decided to design their logo. They took O'Galop's beer logo as a basis, replaced the giant with their tire man, and left the phrase "Nunc est Bibendum" unchanged.
1936 – 1968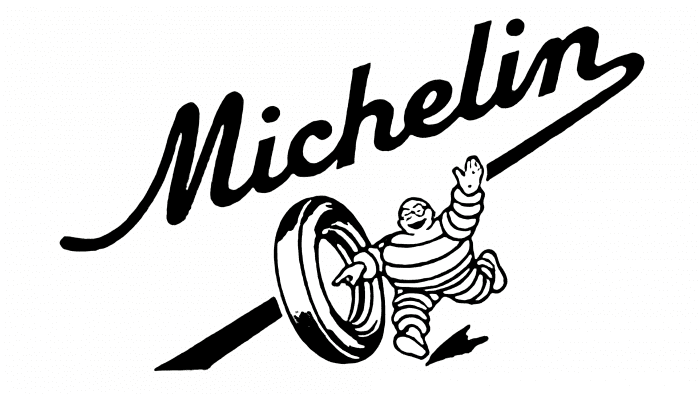 The debut logo features the brand's mascot. He runs after the tire along the road formed by the elongated leg of the letter "n" from the brand name. The word "Michelin" sits diagonally to the side.
1968 – 1997
During this period, the developers used the logo's brand name, so it turned out to be simple and minimalistic. Letters of a strict geometric shape, wide, smooth, uppercase, and spaced at a minimum distance from each other.
1997 – 2017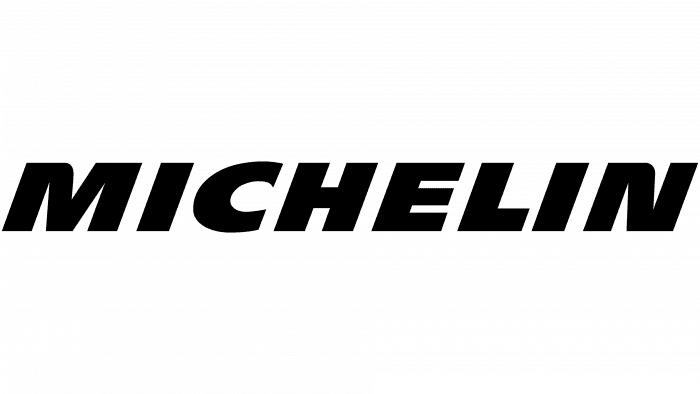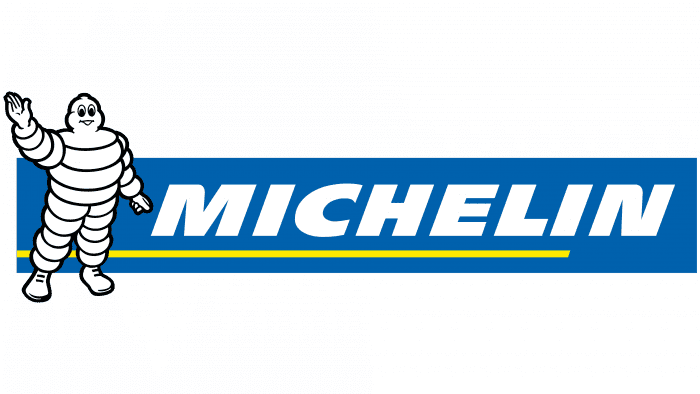 Since that time, the brand has finally brought Bibendum back into its logo, making it friendly. Next to it on a blue background is the inscription "Michelin." In parallel, in 1997, another version appeared – in the form of an oblique company name. It is also still used today, harmoniously complementing the graphic sign.
2017 – present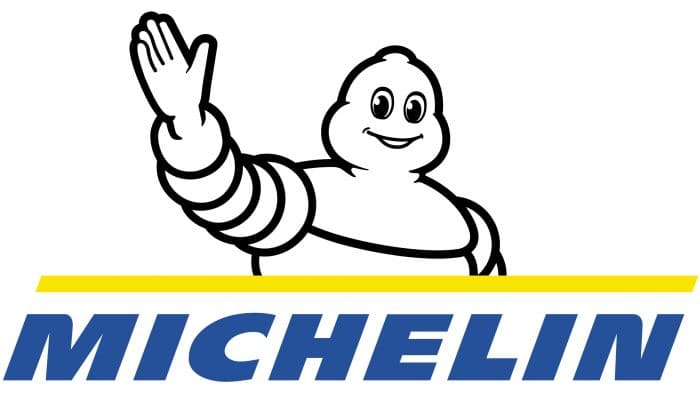 There are now two versions of the emblem with the brand's mascot. They depict a joyfully smiling little man who waves his hand in greeting. Below it is the word "Michelin." In one modification, there is a yellow line, in another – a blue one.
Font and Color of the Emblem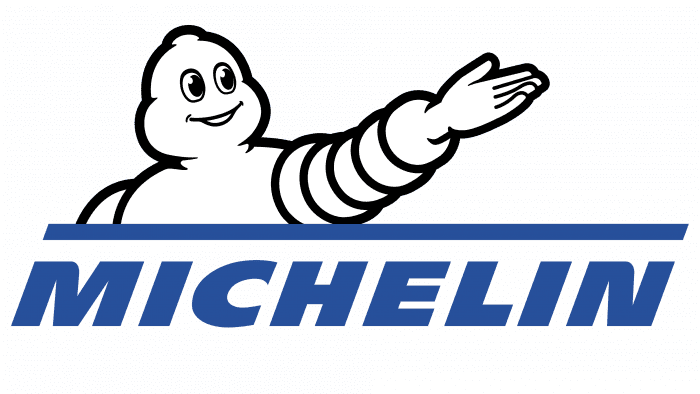 The company's mascot received the status of a world "ambassador" of a well-known tire and wheel manufacturer. Bibendum introduces new products, advises, and helps customers.
Several designers worked on the logo at different times, and each of them offered their interpretation. As a result, Bibendum evolved from a beer character to a product selection manager.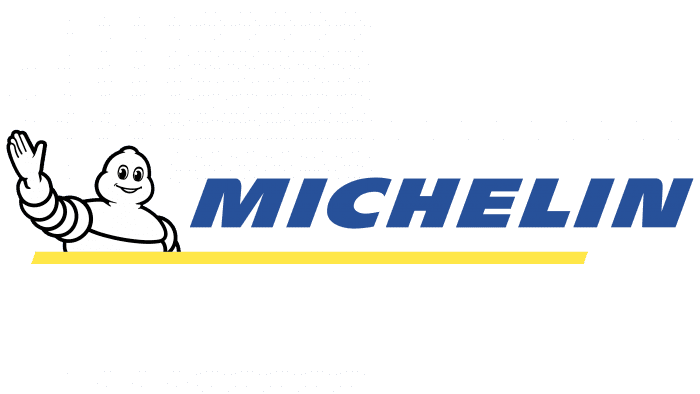 In the current version, the brand name is written in solid italics – San Serif font. All letters are in uppercase. The emblem's color palette is monotonous: until 1997, it was black and white, and then blue appeared in it. Recently, designers have added light yellow.