Georgia Tech Yellow Jackets is a sports division of Georgia Institute of Technology. The university is related to the Atlantic Coast Conference of the NCAA Division I. The first teams were put up in the early 1900s. For a long time, they did not have an official nickname, although journalists called them differently: Golden Tornadoes, Techs, Blacksmiths, Engineers. According to the unspoken tradition, the fans who wore yellow jackets called it: Yellow Jackets. In 1905, head coach and department head John Heisman announced that he wanted to give university teams a new name: Georgia Tech Yellow Jackets.
Meaning and History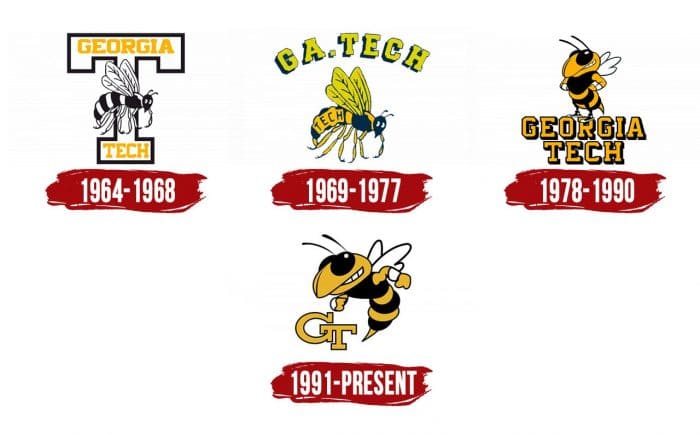 The sports emblem is closely related to the original Buzz character, the mascot of the Georgia Institute of Technology. Previously, the mascot was painted almost like a real wasp – though in a cartoon style. In 1964-1968 the logo had a black and white striped insect with wings and six legs. Against the background was a white letter "T," and inside it were the words "Georgia" and "Tech."
In 1969, artists painted a wasp, removed the old inscriptions, and added new ones: "GA. Tech" with dark blue shadows (arch-shaped top) and "Tech" (right on the insect's abdomen). In 1978, when the talisman acquired a modern look, the emblem was modernized again. Instead of a wasp, an anthropomorphic character appeared with arms and legs. In 1991, the teams adopted the final logo with the flying Buzz and the GT monogram.
1964 – 1968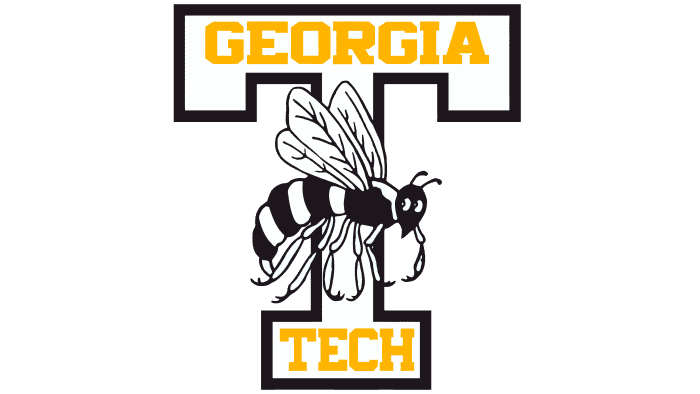 1969 – 1977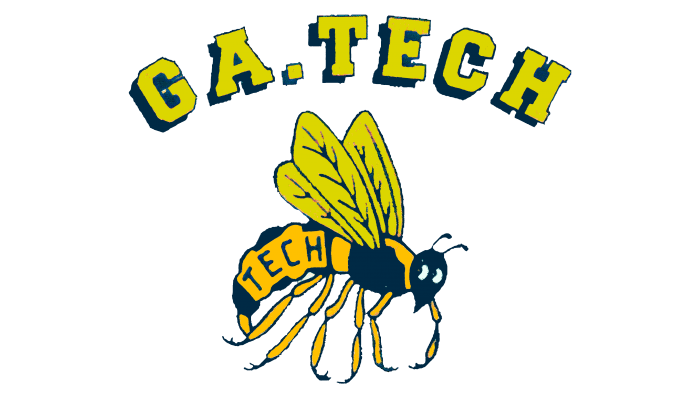 1978 – 1990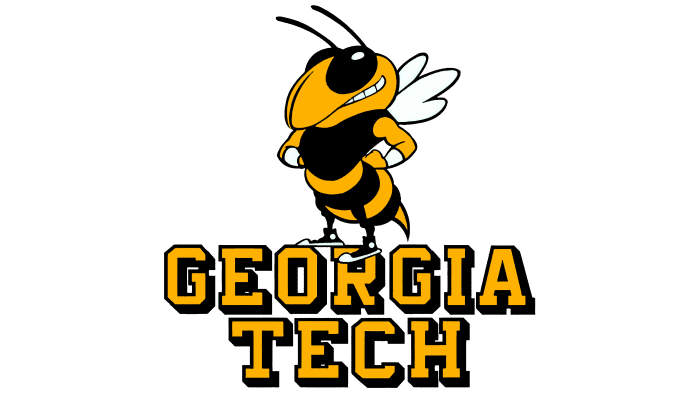 1991 – present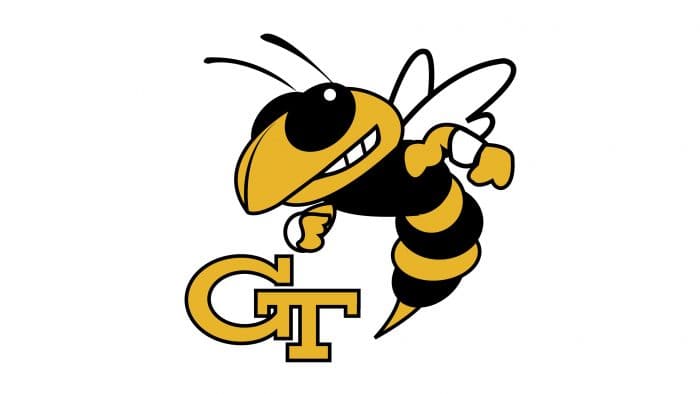 Georgia Tech Yellow Jackets Basketball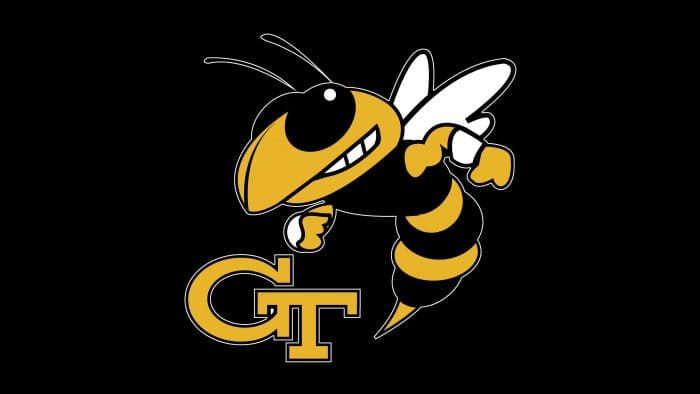 The male team participated in the NCAA Tournament sixteen times, and the female nine. Now their home games are held at the new McCamish Pavilion.
Georgia Tech Yellow Jackets Football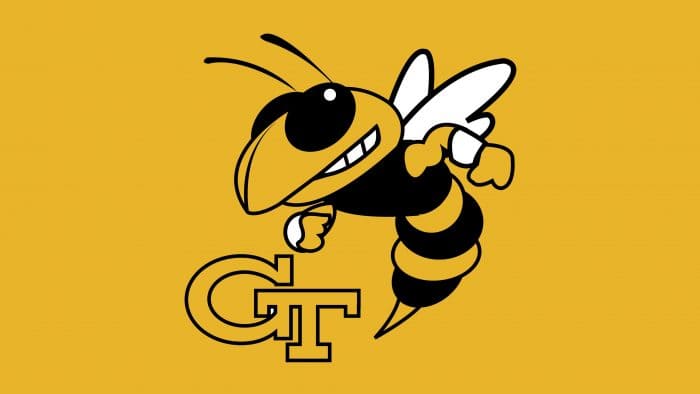 The most famous at the Georgia Institute of Technology is the football program. The men's team showed its best side by entering the top 20 most successful Division I-A members. Women's football is not sponsored.