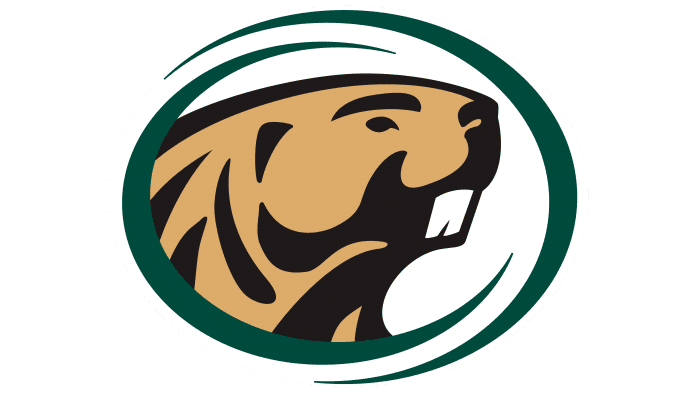 Bemidji State Beavers Logo PNG
The modern logo of the Bemidji State Beavers of the Bemidji State University Athletic Department. The organization's mascot, the noble beaver, symbolizes tranquility, confidence, and determination to win. An important distinction is the absence of intimidation.
Bemidji State Beavers: Brand overview
| | |
| --- | --- |
| Founded: | 2004 |
| Headquarters: | Bemidji, Minnesota, U.S. |
| Website: | bsubeavers.com |
Bemidji State Beavers is a sports department, which includes 14 male and female teams in several leading disciplines. Among them are baseball, basketball, football, hockey, tennis, athletics. The branch, led by Tracy Dill, is part of the 1919 Bemidji State University and is located in Bemidji, Minnesota. The teams are members of the NCAA Division II and Division I and are members of the Northern Sun Intercollegiate Conference and Western Collegiate Hockey Association.
Meaning and History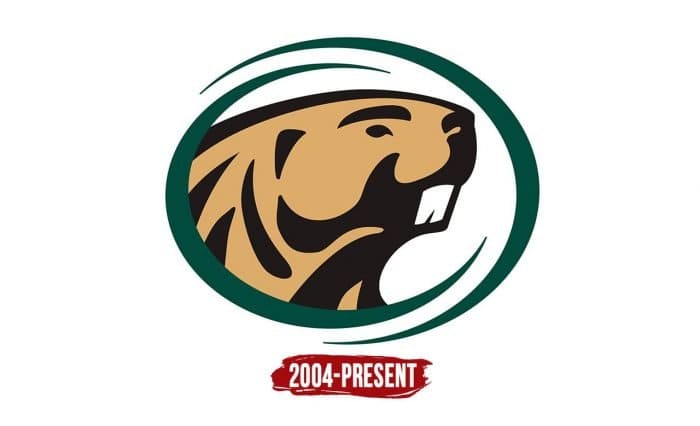 The mascot that bears the name Bucky Beaver is depicted on the state university teams' corporate logo. This is a beaver placed in the profile. Unlike competitors, the animal is not made intimidating or evil. On the contrary, the expression on his face is calm, confident, and disposing of. The desire for victory is conveyed by an upward-looking, for which the central element is placed diagonally.
Bucky's only weapons are powerful cutters. They are highlighted in white and indicate that although the beaver is quiet but purposeful – he is ready to stand until the end until the "tree" falls completely. His focus on victory is incredibly decisive.
The color of the animal is beige-brown. Shadows are formed due to black strokes. Head rim – two elliptical green lines. They form an open oval and slightly go behind each other, creating a kind of "portrait" in the frame of Bucky Beaver.
Bemidji State Beavers Hockey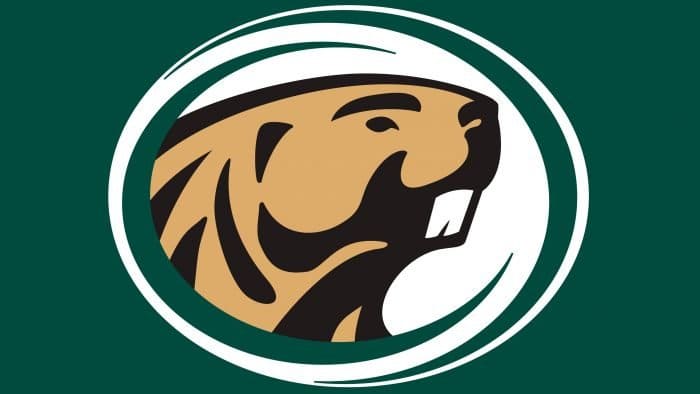 Men's hockey team is one of the most successful in the university's sports department. She spent her first season in 1947-1948. Refers to College Hockey America. Included in the Conference WCHA. Tom Serratore coaches athletes.
Font and Colors
Bemidji State Beavers color codes
Deep Jungle Green

Hex color:
#004d44
RGB:
0 77 68
CMYK:
100 0 12 70
Pantone:
PMS 3292 C
Light French Beige

Hex color:
#d4b67c
RGB:
212 182 124
CMYK:
0 14 42 17
Pantone:
PMS 7508 C
Black

Hex color:
#000000
RGB:
0 0 0
CMYK:
0 0 0 100
Pantone:
PMS Process Black C