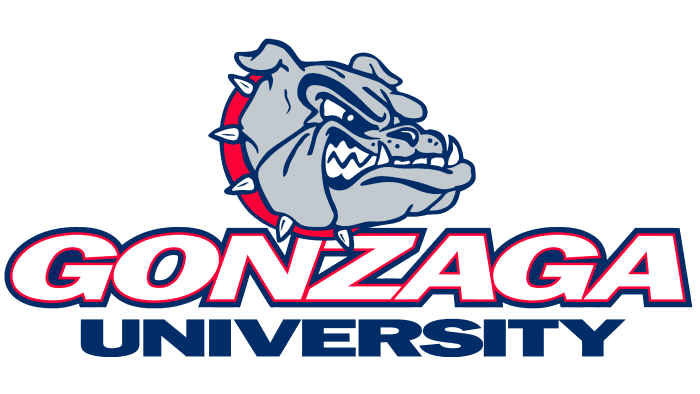 Gonzaga Bulldogs Logo PNG
Gonzago University's athletic departments have been using the Gonzaga Bulldogs logo since the turn of the last century. The last option is the processing of the 1998 sample. The modern talisman reflects the fighting spirit of rivalry, intimidating the enemy.
Gonzaga Bulldogs: Brand overview
| | |
| --- | --- |
| Founded: | 2003 |
| Headquarters: | Spokane, Washington, U.S. |
| Website: | gozags.com |
Gonzaga Bulldogs teams play in the NCAA Division I and represent Gonzaga University in intercollegiate competitions. At the same time, the teams are part of the West Coast Conference. The nickname Bulldogs has not always been used. In the 1910s, the sports department was known as Fighting Irish. The current version was adopted only in 1921 when the players had a new mascot – a dog of the bulldog breed. However, fans and journalists quickly reduced the name to the unofficial Zags, because it was convenient.
Meaning and History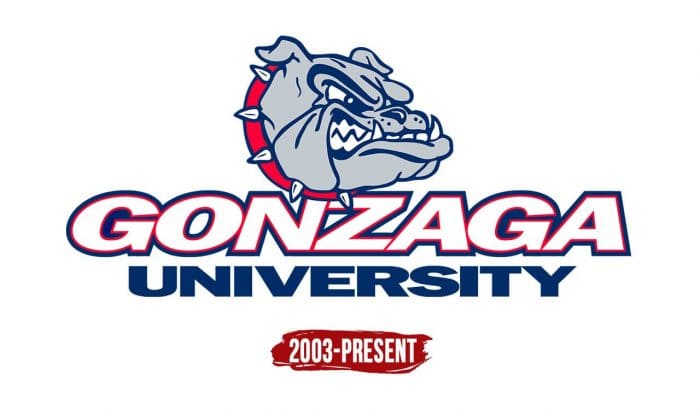 Gonzaga Bulldogs use the emblem introduced back in 1998. The emblem is fully consistent with the bulldog concept. The dog's head is pictured above, directly above the words "Gonzaga University." This is a pure expression of aggression and a spirit of competition. A predatory grin, a raised upper lip, sharp fangs, an evil look, a red collar with metal spikes – all this serves to intimidate opponents. Drawing is as simple as possible, although basic details are present.
As for the inscription, it occupies most of the space. Moreover, both words differ in font and design. "Gonzaga" is italicized. Large white letters are circled in two lines – red and blue. "University" is completely blue and has no slope. This allowed us to focus on the first word.
Gonzaga Bulldogs Basketball Logo
One of the most popular university programs is basketball. Athletes have come a long way to success: they took part in sixteen NCAA tournaments and even took first place in the ranking based on two polls at the end of the 2012-2013 season. At the same time, for more than fifteen years, Gonzaga Bulldogs have been playing home games at the McCarthey Athletic Center.
Gonzaga Bulldogs Football Logo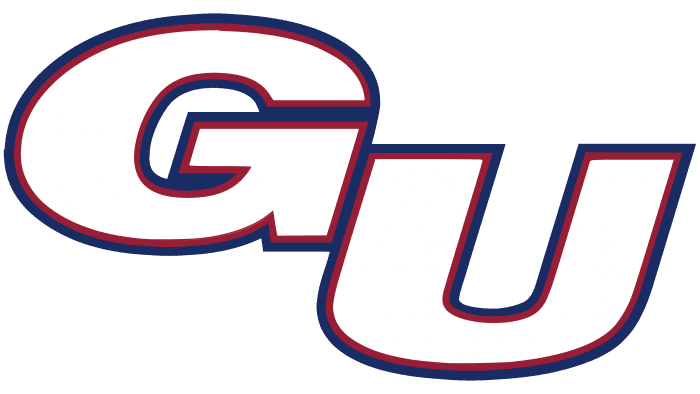 Gonzaga University is one of the few universities that do not have their football team. She was once upon a time, even before World War II. But, following the example of other educational institutions, the leaders liquidated it. The final match took place in 1941. That was the end of the football program's history – they decided not to renew it to focus on other sports areas.
Gonzaga Bulldogs Baseball Logo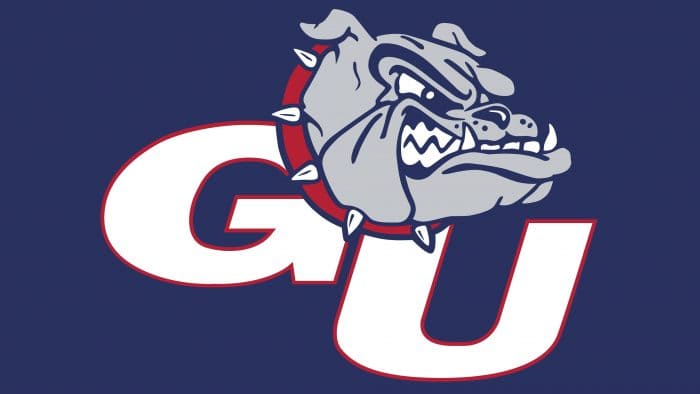 The baseball team Gonzaga Bulldogs appeared in 1890. It is currently part of the West Coast Conference and hosts home games at two stadiums: the Patterson Baseball Complex and the Washington Trust Field. On the list of her successes are four victories in conference championships. The current coach of the players is Mark Machtolf.
Font and Colors
Gonzaga Bulldogs color codes
Maastricht Blue

Hex color:
#041e42
RGB:
4 30 66
CMYK:
94 55 0 74
Pantone:
PMS 2768 C
Philippine Red

Hex color:
#c8102e
RGB:
200 16 46
CMYK:
0 92 77 22
Pantone:
PMS 185 C
Silver

Hex color:
#c1c6c8
RGB:
193 198 200
CMYK:
4 1 0 22
Pantone:
PMS 428 C