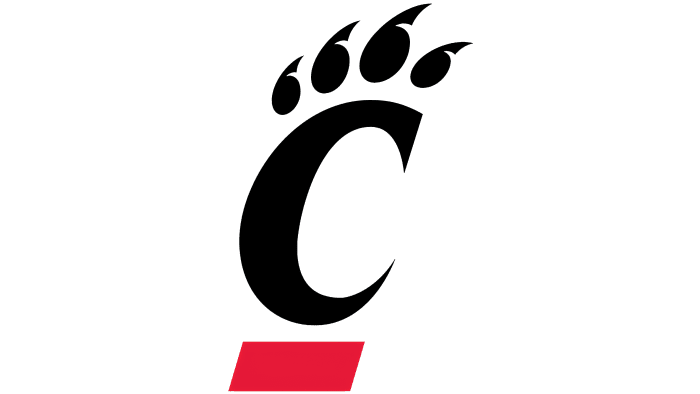 Cincinnati Bearcats Logo PNG
The large C in the shape of the footprint of a beast of prey is the logo of the Cincinnati Bearcats, a local university sports community. The name was given by an enigmatic mascot "born" from the motto of the soccer fans, "Come on, Baehr-Cat!" who supported the Leonard K. "Teddy" Baehr game.
Cincinnati Bearcats: Brand overview
| | |
| --- | --- |
| Founded: | 1959 |
| Headquarters: | Cincinnati, Ohio, U.S. |
| Website: | gobearcats.com |
Cincinnati Bearcats teams are owned by the University of Cincinnati, which is recognized as the oldest institution of higher education in Cincinnati and the second largest in the state of Ohio. They participate in the nineteen DivisionA NCAA sports. Since the summer of 2013, they are members of the American Athletic Conference. Before that, they were part of many other conferences, including MAC, Great Midwest Conference, Big East Conference, and so on.
The Sports Department is named after the Bearcat mascot. It appeared in 1914 when footballers from the University of Cincinnati competed with the British Wildcats. One of the key figures playing for the Cincinnati team was Leonard K. "Teddy" Baehr. In the second half of the match, the fans began to support him with applause and shouts of "Come on, Baehr-Cat!".
Meaning and History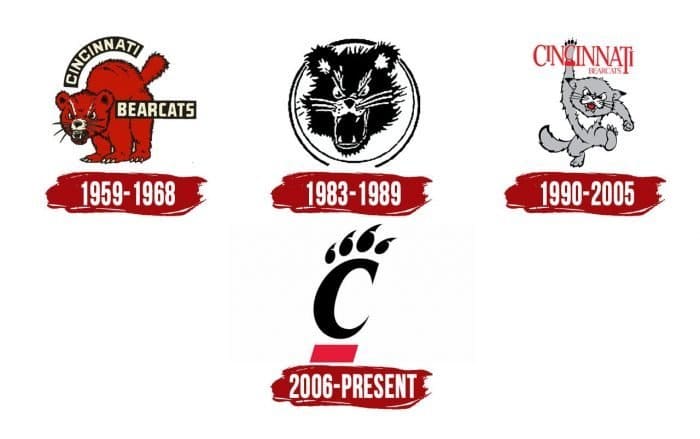 On most emblems after the 1950s. The same mysterious beast Bearcat is presented. As conceived by the authors, this is a cross between a cat and a bear, but at first, it was painted as a wolverine. A similar image is found on the 1959-1968 brand name. The animal depicted is very reminiscent of a bear, although it humps its back and rears its hair like a cat. The composition was supplemented by the inscription "Cincinnati Bearcats."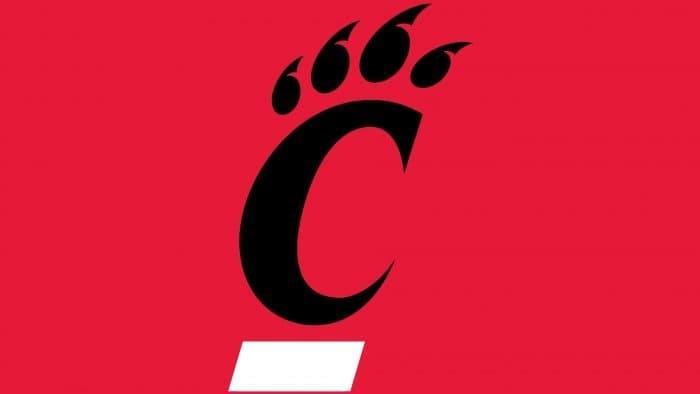 In 1983, the name of the sports teams was removed. Only the Bearcat head remained, placed in a double ring, and turned in full face. The beast hisses, showing four sharp fangs. In 1990, artists abandoned the image of a predatory wolverine and replaced it with a gray cat, which militantly strides forward. Her raised paw matches the second letter, "C" in the word "Cincinnati." This part of the picture became the next logo.
What is Cincinnati Bearcats?

Cincinnati Bearcats is a sports department that brings together 23 collegiate teams from the University of Cincinnati. It participates in the intercollegiate program and is a member of the Big 12 Conference, having joined it in 2013. The football team competes in the NCAA at the Division I level (FCS).
1959 – 1968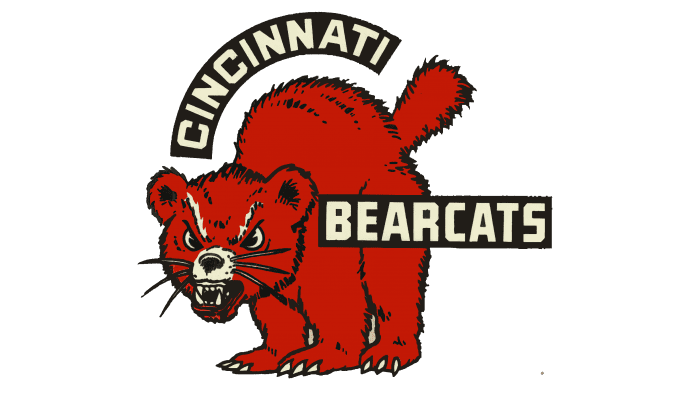 1983 – 1989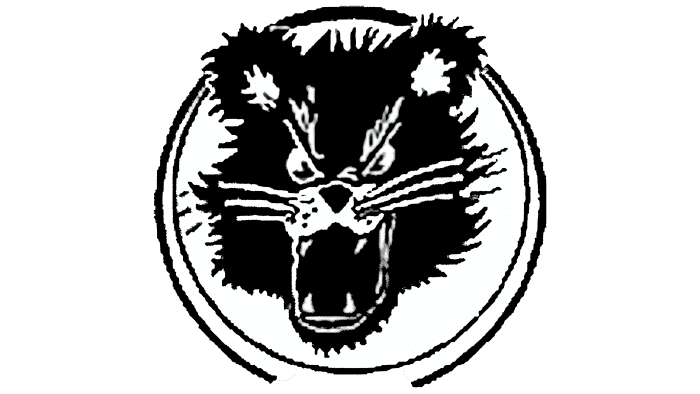 1990 – 2005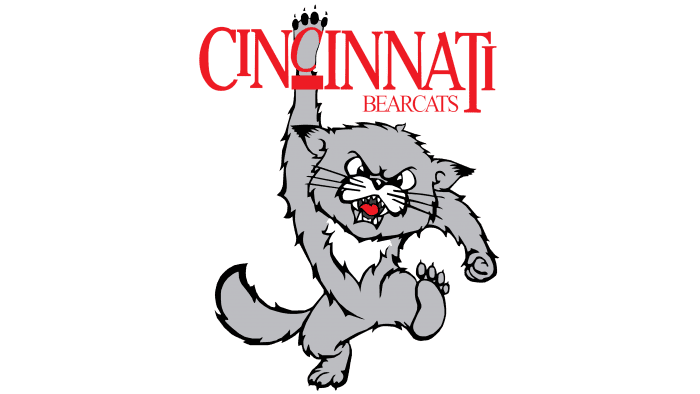 2006 – today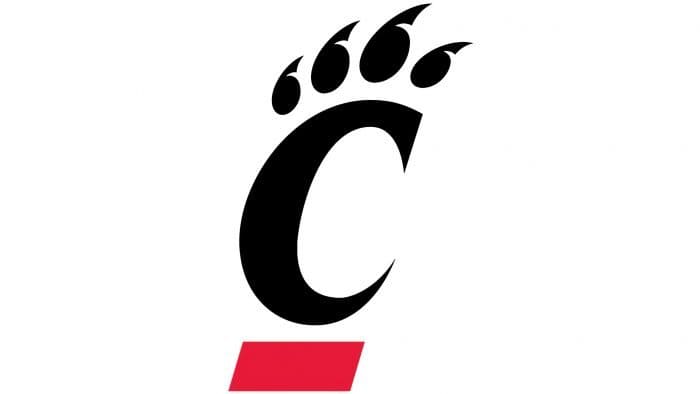 The last brand name adopted in 2006 consists of an italic letter "C" without sans-serif. Above it are inverted commas of different sizes – stylized fingerprints and claws of a bear. A short but wide red line in the form of a geometrically accurate parallelogram is drawn below.
Font and Colors
Cincinnati Bearcats color codes
Cadmium Red

Hex color:
#e00122
RGB:
167 30 49
CMYK:
5 100 71 22
Pantone:
PMS Bright Red C
Black

Hex color:
#000000
RGB:
0 0 0
CMYK:
0 0 0 100
Pantone:
PMS Process Black C