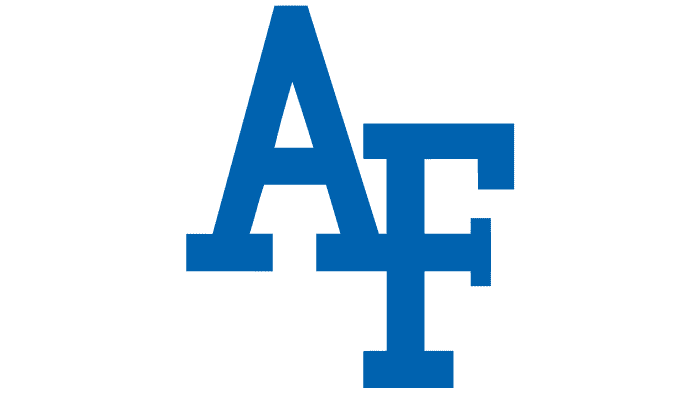 Air Force Falcons Logo PNG
The Air Force Falcons logo, uniting men's and women's teams, is aesthetically pleasing and emphasizes the absence of gender division. The laconic textual abbreviation in the corporate colors symbolizes confidence in winning, stability, and the desire to achieve better results.
Air Force Falcons: Brand overview
| | |
| --- | --- |
| Founded: | 1954 |
| Headquarters: | Colorado Springs, Colorado, U.S. |
| Website: | goairforcefalcons.com |
Air Force Falcons is a sports division of the United States Air Force Academy. It consists of 29 male and female teams, including basketball (the most famous among them), football, boxing, hockey, gymnastics, athletics, tennis, etc. The branch is located in the city of Springs, Colorado, and has existed since 1954. The teams represent the Mountain West Conference and are members of the NCAA Division I. The departments are led by Nathan Pine.
Meaning and History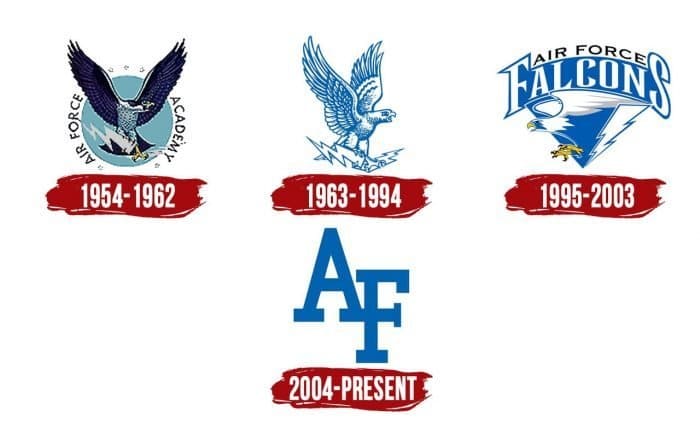 Since its inception, the logo of the united teams has evolved through four redesigns. The first three versions depict a falcon – the United States Air Force Academy's symbol, chosen by a common student vote in 1959. It is named after Mach 1, the first falcon introduced by the academy in October 1955.
The terrible bird flaps its wings widely and holds lightning in its clawed paws. The beak is open as if a bird were making a conscription scream. From 1954 to 1962, the bird is depicted in a circle, in versions of 1963 and 1995 without it. Some versions look very dynamic due to the short and long strokes like a falcon is drawn in flight.
In 2004, the mascot bird was removed and placed on the logo of the large abbreviation of the sports department – "AF." letters with Serif are located in a short flight of stairs and are read from top to bottom and connected at crossbar level "F." Presented in signature blue and white colors.
What is Air Force Falcons?

Air Force Falcons is the athletic department belonging to the United States Air Force Academy, situated in Colorado Springs, Colorado, and is a part of NCAA Division I. Its ten women's and 17 men's teams compete within the Mountain West Conference. The organization is also a member of other sports associations, including Atlantic Hockey, WAC, Mountain Pacific Sports Federation, and others.
1954 – 1962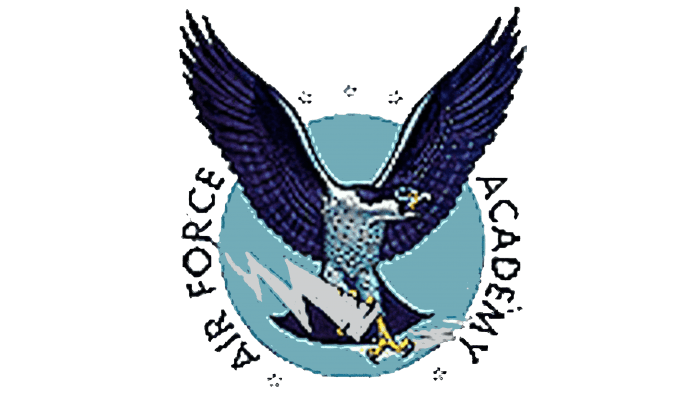 1963 – 1994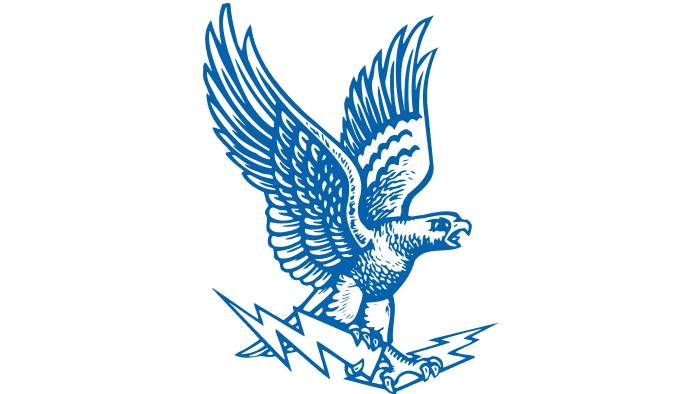 1995 – 2003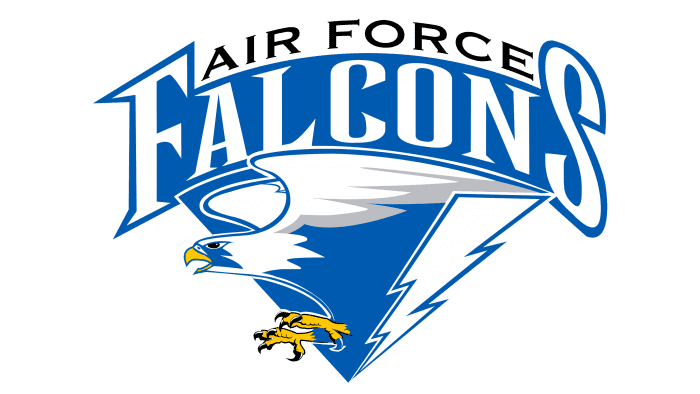 2004 – today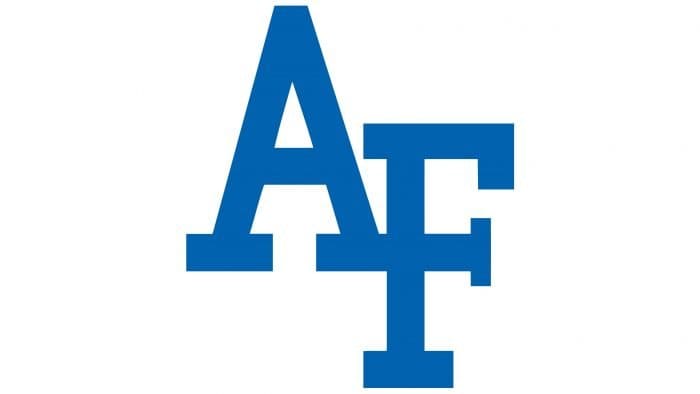 Air Force Falcons Football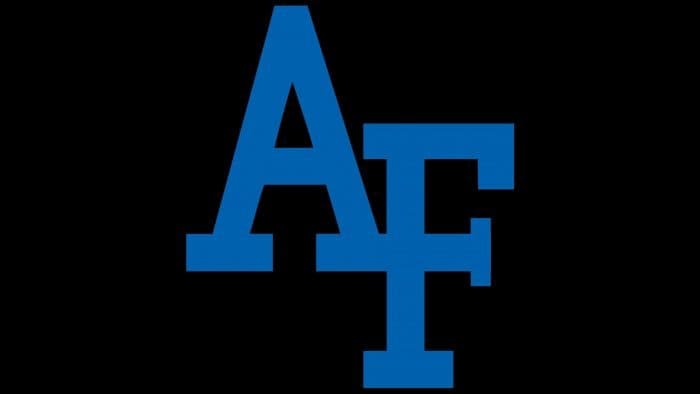 The Air Force Falcons University football team appeared in 1955 and has not stopped competing since then. She is currently participating in the Mountain West Conference. Her most successful season is 1985. Plays at the Falcon Stadium. The trainer of athletes is Troy Calhoun.
Font and Colors
Air Force Falcons color codes
Dark Powder Blue

Hex color:
#0033a0
RGB:
0 51 160
CMYK:
100 68 0 37
Pantone:
PMS Dark Blue C
Spanish Gray

Hex color:
#8f8f8c
RGB:
227 212 173
CMYK:
0 4 20 7
Pantone:
PMS 7539 C