Arkansas Razorbacks is a sports organization of the University of Arkansas University (founded in 1871), uniting 19 teams. Among them – basketball, football, gymnastics, baseball and so on. The university is located in Fayetteville, Arkansas. The head of the sports department is Hunter Yurachek. The branch is a member of the Southeastern Conference and plays in the first division of the "National Collegiate Athletic Association" and the "Football Bowl Subdivision."
Meaning and History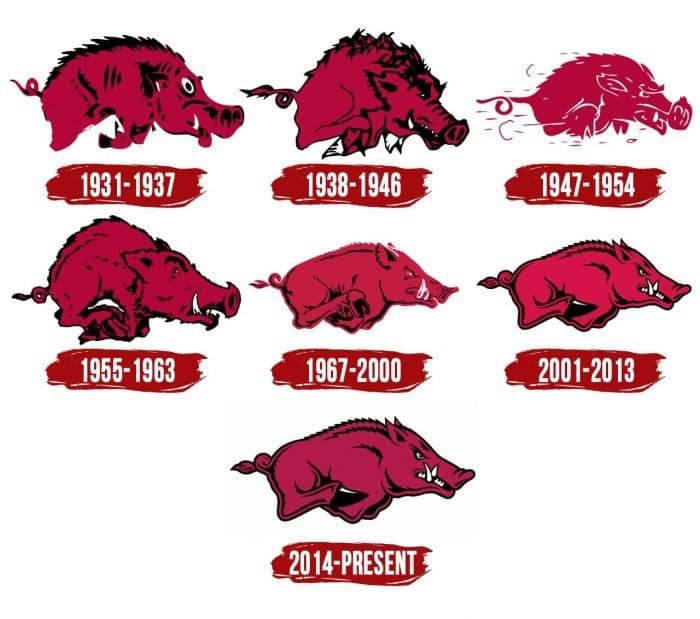 The debut logo of the sports department is dated the 1872 year and radically different from the current one. The image of the boar appeared thanks to the nickname of the athletes and is copied from a real Russian-born boar weighing 400 pounds. His name was Tusk. The current mascot is his direct descendant and is kept at the Stokes family farm in Dardanelles. The hog is depicted at the time of the attack. He is focused on the opponent and demonstrates his readiness to "tear him to shreds" with his powerful fangs-cutters, from where the name of the team came.
But in the early versions, the pig was a parody drawn in a humorous style. This image was borrowed from the trainer Hugo Bezdek, who, after the match between the athletes and LSU, said that they played like a herd of fanged hogs. So in the 1910th year, the name of the team and the mascot were changed (at first it acted as Arkansas Cardinals). From the previous emblem, the only maroon remained.
1931 – 1937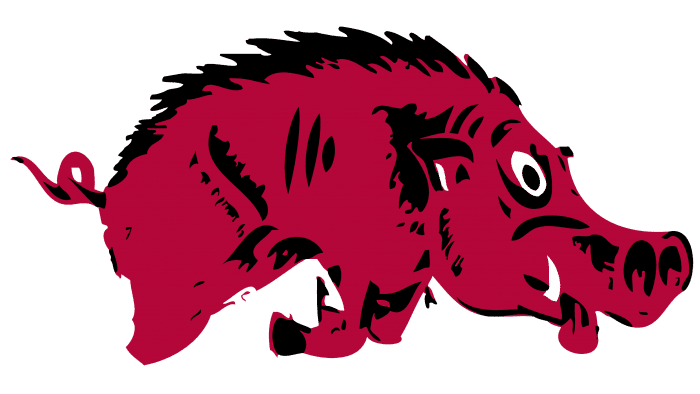 1938 – 1946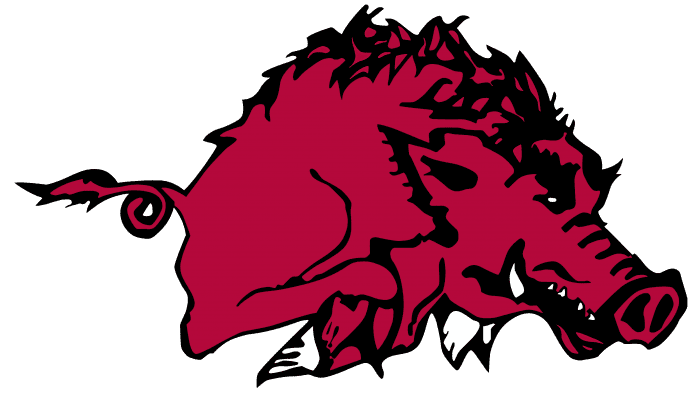 1947 – 1954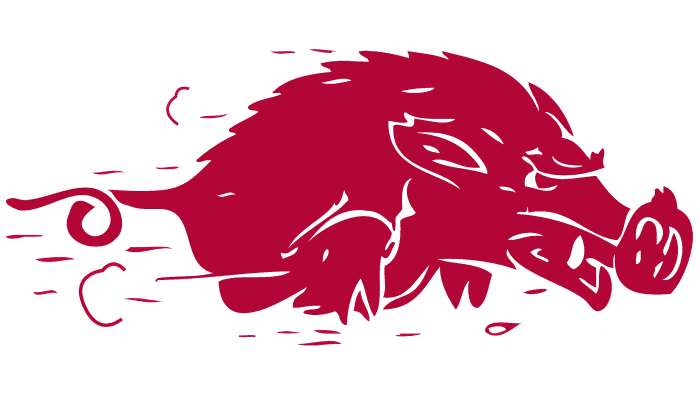 1955 – 1963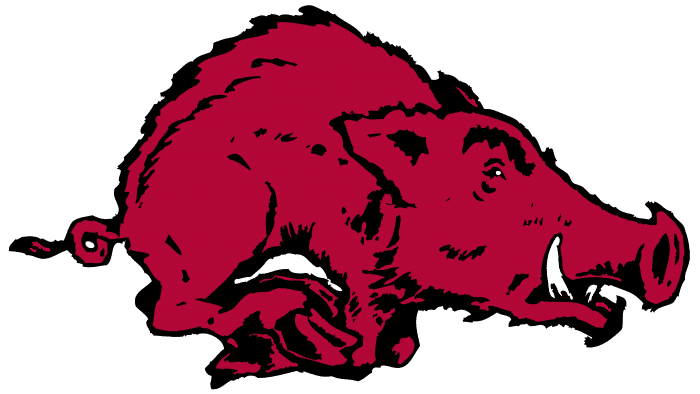 1967 – 2000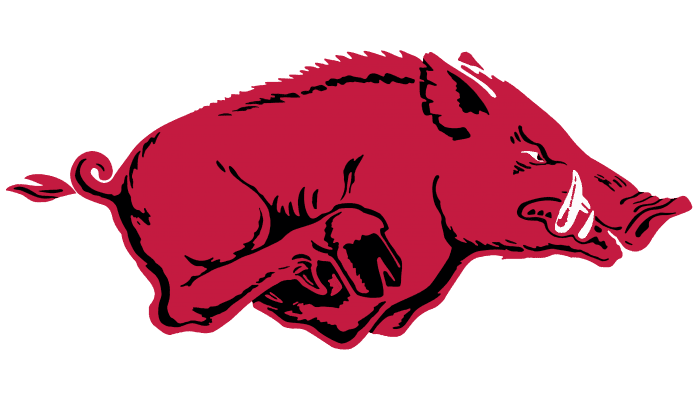 2001 – 2013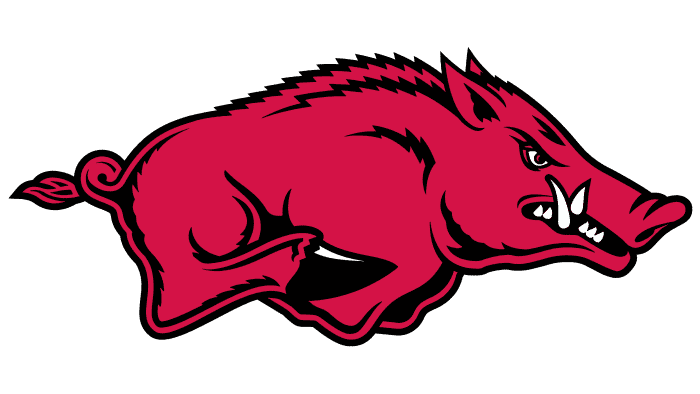 2014 – today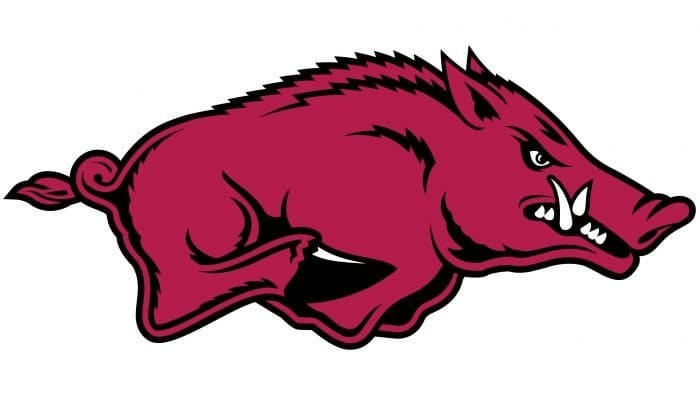 Arkansas Razorbacks  Football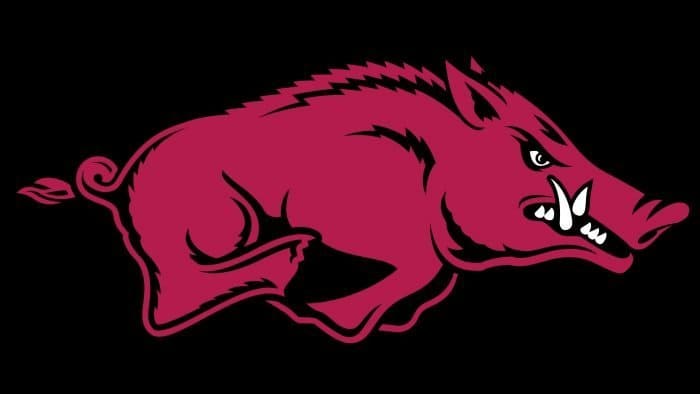 The university football team appeared in the 1894th year. Trained under the supervision of Sam Pittman. The most successful career was the 1964th year when she was the only one who went through the regular season and participated in the fight for the cup. Home competitions are held at the Donald W. Reynolds Razorback Stadium or the War Memorial Stadium.
Arkansas Razorbacks  Basketball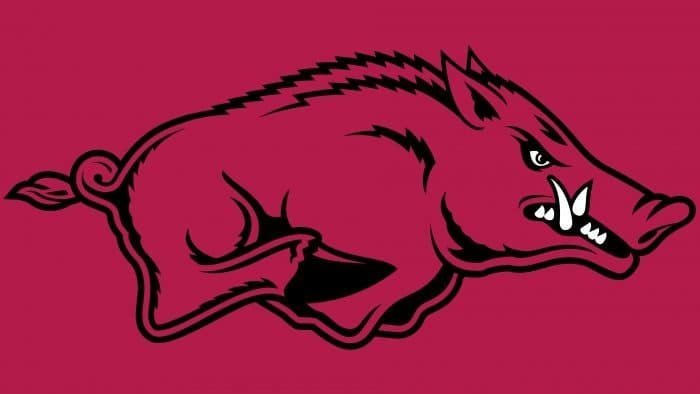 The university has two basketball teams – male and female. The first one spent its debut season in 1923-1924 and trains under the guidance of Eric Musselman. Included in the top ten NCAA teams of all time. Playing home games at the Bud Walton Arena. The second is Conference SEC. Mike Neighbors coach her.
Arkansas Razorbacks  Baseball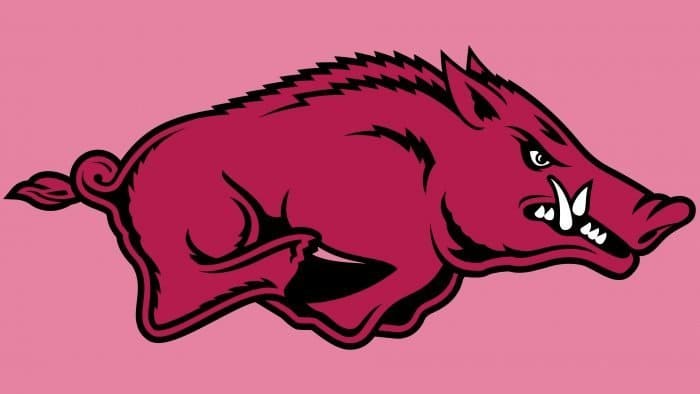 The baseball team was founded in the year 1897. Since Dave Van Horn became her coach, she has participated in the NCAA every year, except 2016.