Duke Blue Devils: Brand overview
| | |
| --- | --- |
| Founded: | 1936 |
| Headquarters: | Durham, North Carolina, U.S. |
| Website: | goduke.com |
| Logo downloads: | |
Twenty-seven Duke Blue Devils university teams represent North Carolina Duke University at the NCAA Division I (FBS) and participate in the Atlantic Coast Conference. When the institution existed in the status of Trinity College, they were called differently: Methodists, Blue and White, Trinity Eleven. In the 1922-23 school year, the chief editors of the Trinity Chronicle gave the sports department the nickname Blue Devils. It comes from the French expression "Les Diables Bleus," which denoted the mountain troops of the Chasseurs Alpins during the First World War.
Meaning and History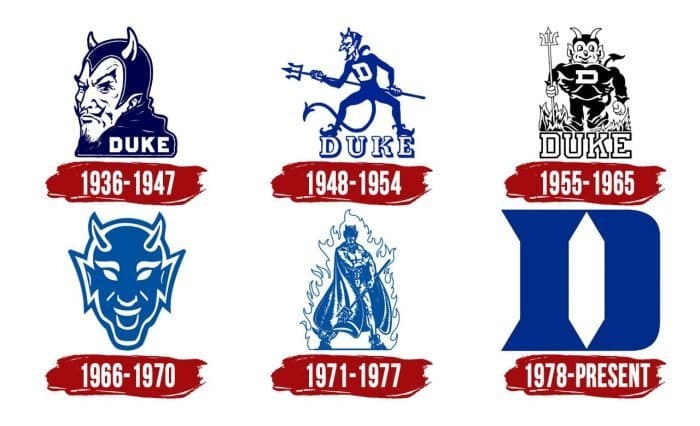 Most Duke Blue Devils logos had the image of a demon. Only the latest version contains an abstract image of the letter "D." In 1936, an emblem with a humanized devil was introduced. He looked like a respectable man with a triangular beard and a curled mustache. The horns looked like they were part of a headgear.
In 1948, artists painted the devil in full growth, with a long tail and a trident. The style was close to caricature-animated. In 1955, the main character lost his charisma and became like a clumsy creature with big ears. Then, in 1966, the sports department adopted a logo with a white and blue head. In 1971, she was replaced by a demon in a cloak against a fire. The final version of the emblem was approved in 1978: the letter "D," consisting of two polygons.
1936 – 1947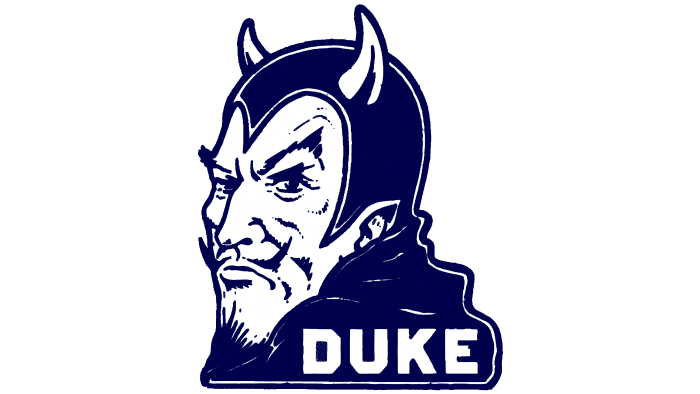 1948 – 1954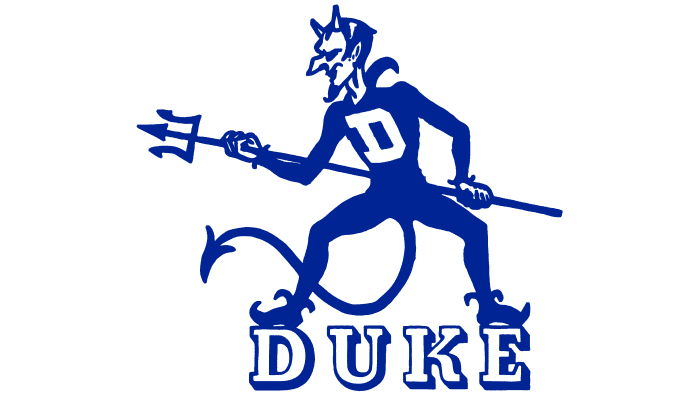 1955 – 1965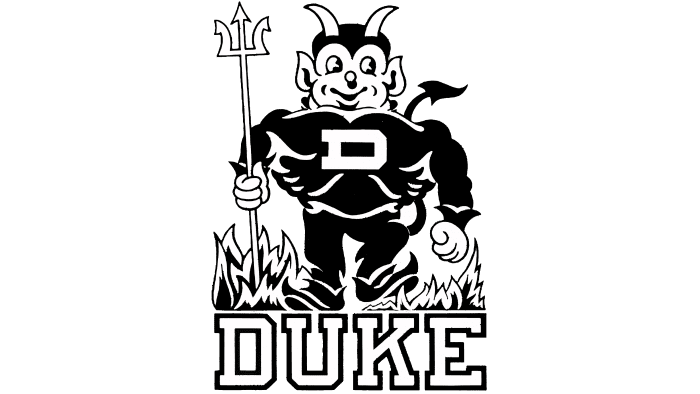 1966 – 1970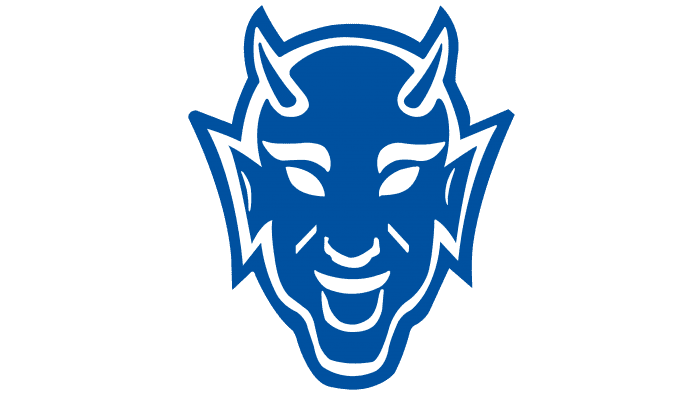 1971 – 1977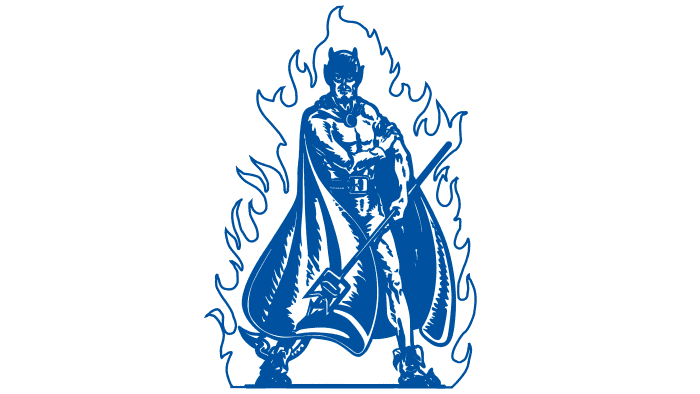 1978 – today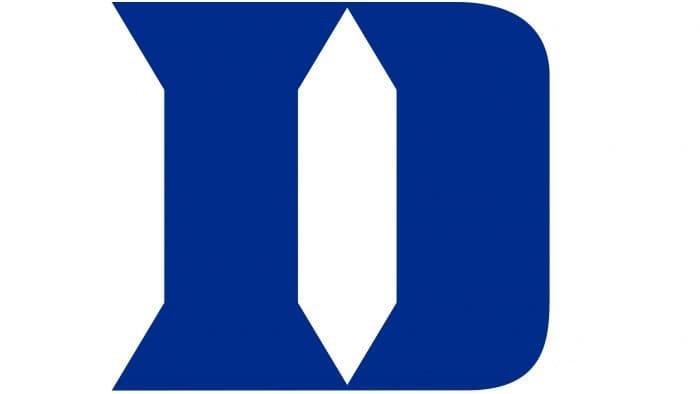 Duke Blue Devils Logo Timeline
Duke Blue Devils Basketball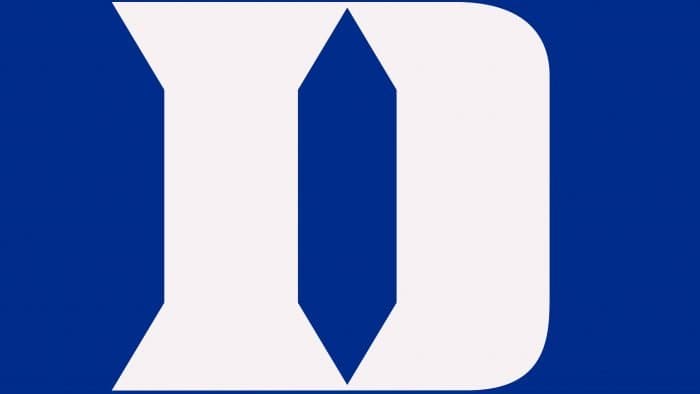 Men's basketball team became famous for their sporting achievements. She has been to Final Fours sixteen times and won the NCAA Men's Division I Basketball Championship five times under coach Mike Krzyzewski. The women's team also showed itself well. Throughout 2011, basketball players won seven Atlantic Coast Conference championships and took an honorable third place.
Duke Blue Devils Football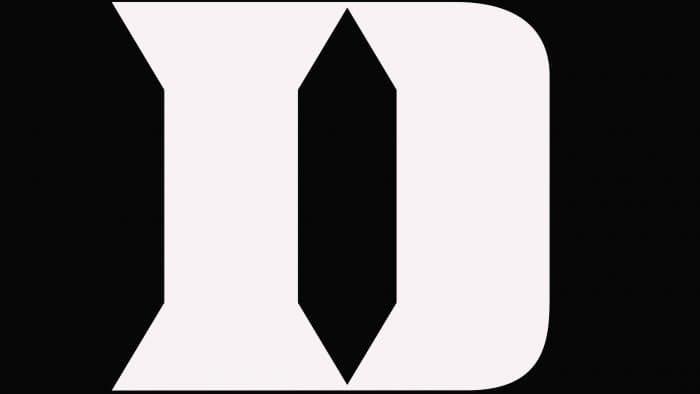 A successful period in the history of the football team was in the late 1980s. Coach Steve Spurrier led the players to victory in three consecutive seasons. Now the players are being trained by David Cutcliffe. Under his leadership, they won seven ACC Football Championships.
Duke Blue Devils Soccer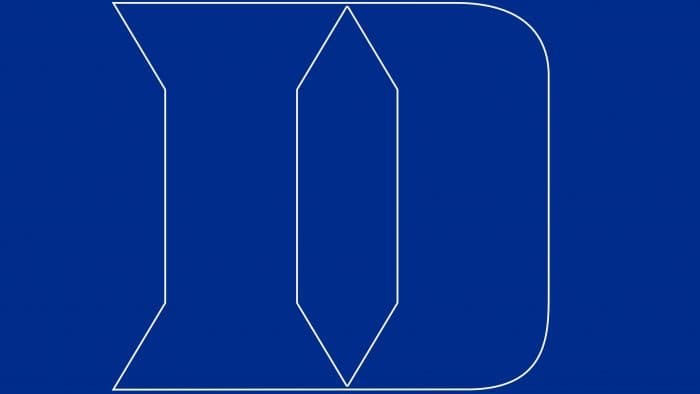 Duke University began sponsoring the women's team in 1988. Since then, it has participated 23 times in the NCAA Division I Women's Soccer Championship and won three prizes. The men's team appeared much earlier – in 1935. It became famous thanks to the victory in the NCAA tournament in 1986. At that time, it was led by John Kerr Jr., who still holds the position of coach.
Duke Blue Devils Hockey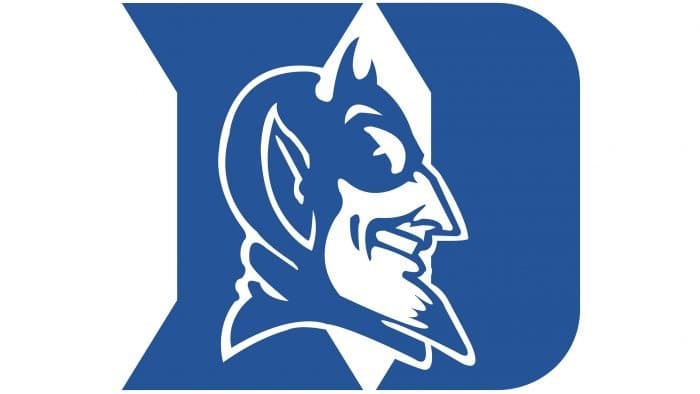 Duke University's hockey program belongs to the NCAA Division I. The women's team debuted in 1971. Today, it competes in the Atlantic Coast Conference.
Font and Colors of the Emblem
Duke Blue Devils color codes
Air Force Blue

Hex color:
#003087
RGB:
0 48 135
CMYK:
100 64 0 47
Pantone:
PMS 661 C