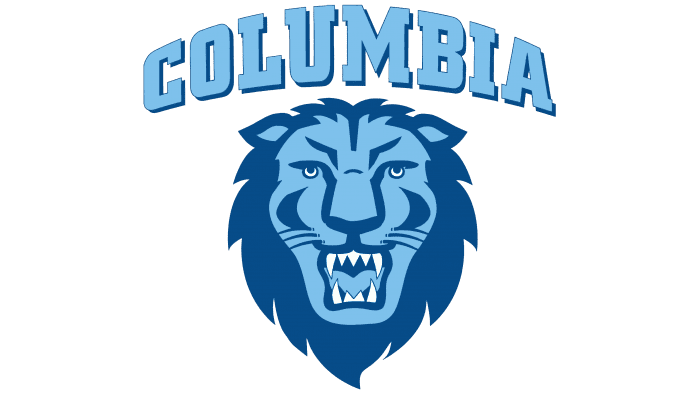 Columbia Lions Logo PNG
Reflecting a commitment to Columbia University's history, its royal past is a major strain on the Columbia Lions logo. The eerie face of a blue lion designed to intimidate opponents represents the generosity, wisdom, and strength characteristic of the institution's athletes.
Columbia Lions: Brand overview
| | |
| --- | --- |
| Founded: | 1936 |
| Headquarters: | New York, New York, U.S. |
| Website: | gocolumbialions.com |
Columbia Lions is a sports department owned by Columbia University. It includes about thirty women's and men's teams. They all play in the NCAA at Division I level and are members of the Ivy League. Only footballers compete in FCS. The name Lions and the lion mascot is a tribute to the royal past of the university. After all, it was created based on King's College by the special order of the British monarch George II in 1754.
Meaning and History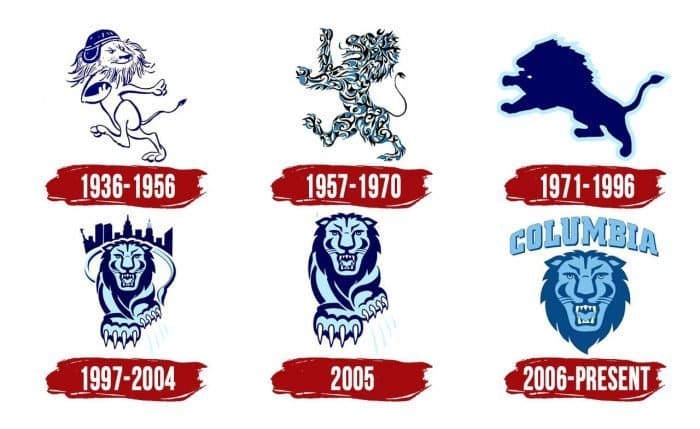 A lion is depicted on all Columbia Lions emblems. But artists experimented with styles, so the animal everywhere looks different. For example, the brand name 1936-1956 looks like a caricature: a formidable predator with a helmet on his head runs on its hind legs, holding a soccer ball. Version 1957-1970 close to heraldic style. It contains a traditional emblem that embodies generosity, wisdom, and strength.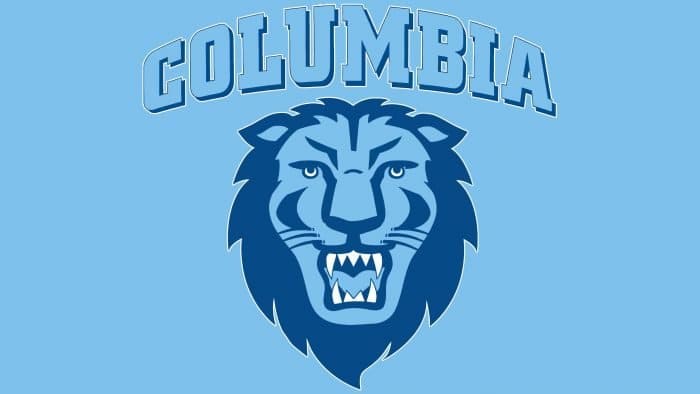 In the years 1971-1996, the logo used was a monochrome silhouette encircled by a translucent blue outline. Then the designers abandoned minimalism and presented a new option – with a lot of details. They highlighted the crouching lion, surrounded it with a tail ring, and in the background, they depicted a distant city.
What is Columbia Lions?

Columbia Lions is a sports department belonging to Columbia University and participates in the intercollegiate program with 31 teams. It is located in New York City and competes in the NCAA at the Division I level. The organization is named in honor of the university's royal past.
1936 – 1956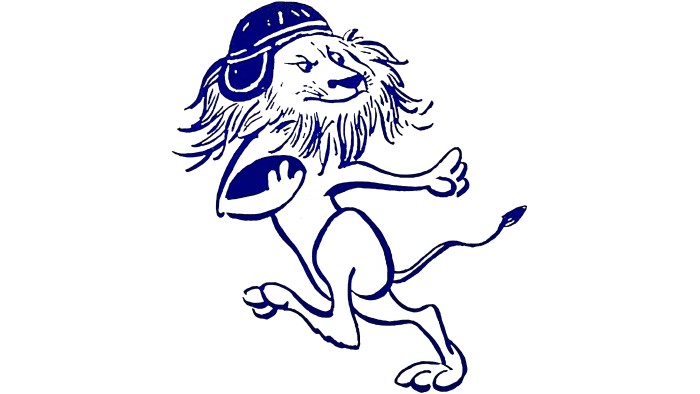 1957 – 1970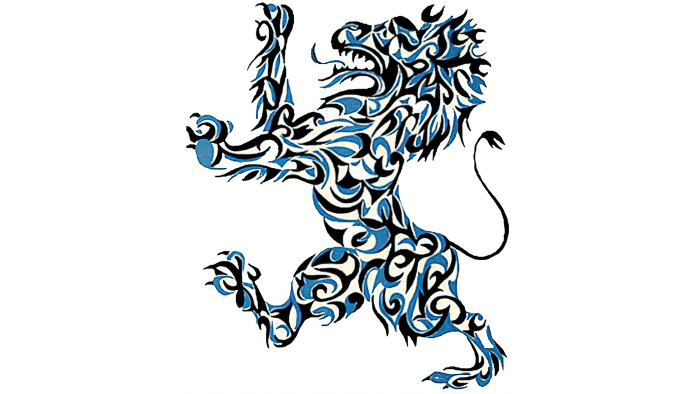 1971 – 1996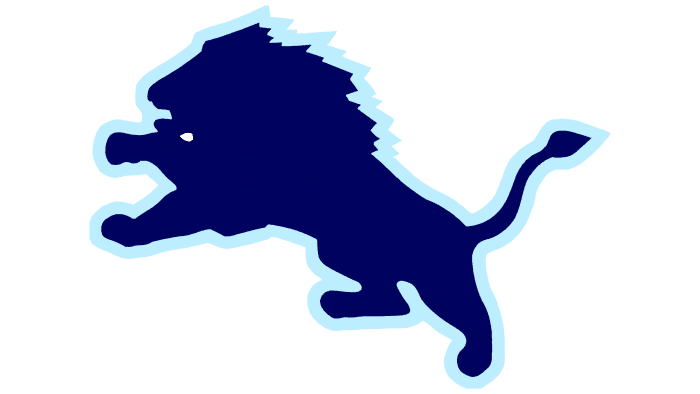 1997 – 2004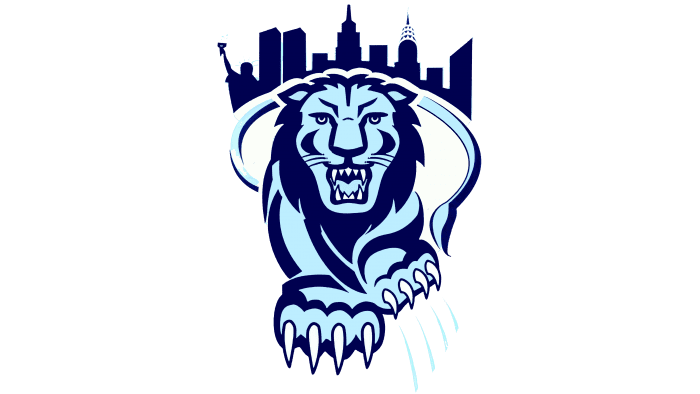 2005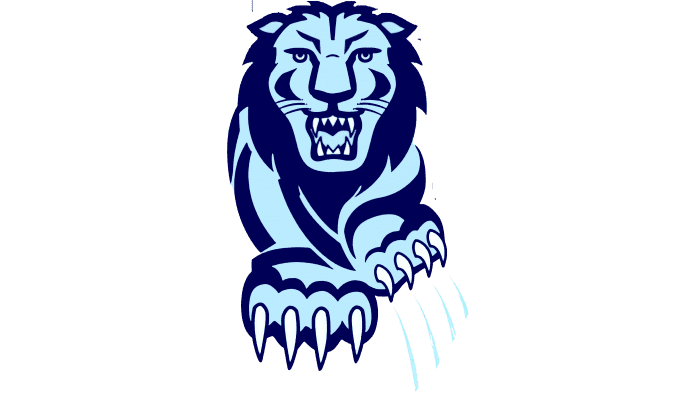 2006 – today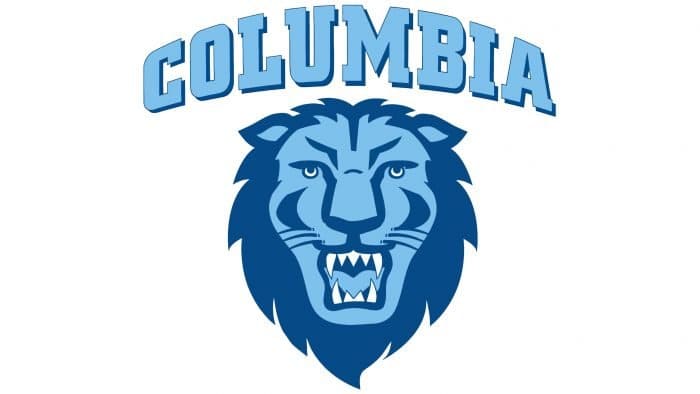 In 2005, the Columbia Lions logo was simplified: there was only an animal showing fangs and claws. But this version did not exist for long – a year later, another redesign took place. Artists preserved the head of a lion along with a lush mane and a predatory grin. A convex inscription "Columbia" was added on top, supplementing the letters with rectangular serifs.
Font and Colors
Columbia Lions color codes
Dark Midnight Blue

Hex color:
#003865
RGB:
0 56 101
CMYK:
100 45 0 60
Pantone:
PMS 2955 C
Pale Cerulean

Hex color:
#9bcbeb
RGB:
155 203 235
CMYK:
34 14 0 8
Pantone:
PMS 2905 C