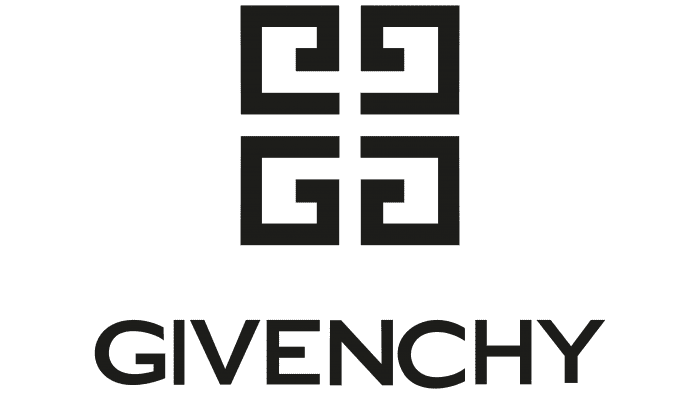 Givenchy Logo PNG
A hypnotic attraction emanates from the emblem of the fashion house. The Givenchy logo is mesmerizing and creates a sense of geometric play. The sign is an example of harmony, forming an integral image from individual elements.
| | |
| --- | --- |
| Founded: | 1952 |
| Founder: | Hubert de Givenchy |
| Headquarters: | 3 Avenue George V, Paris, France |
| Website: | givenchy.com |
Givenchy – Fashion house founded by Hubert de Givenchy and Javani Robert Durfy. Specializes in the production of clothing, accessories, cosmetics, footwear, and perfumery. It was opened in 1952 and located in France in the city of Paris.
Meaning and History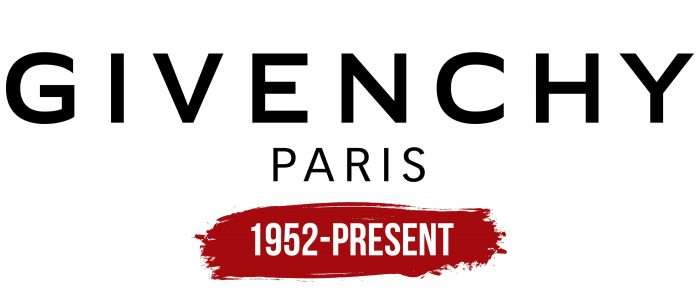 The brand's label appeared in the first year of operation. But it was less tidy than the current one: due to the sloppy cut of the letter G, the top and bottom edges did not match. Also, the C symbol was completely different and looked unfinished: both ends were beveled diagonally, which visually spoiled the impression of the logo from the fashion industry's world.
Therefore, as a result, the old sign was replaced by a new one. This happened in 2003. The author of the updated logo, which is still relevant today, is the artist Paul Barnes. He lined the lettering, giving it French chic and sophistication. And at the same time, he checked every detail, which is very important in the tailoring industry.
In addition to this logo, the Fashion House has one more – similar in style but focused on perfumery products. On such a decision, the designers were prompted by the idea to get something more appropriate to the fragrances. As a result, an alphabetic sign with Parfums appeared since Givenchy did not fit into the required frame in size. This version of the logo is considered the latest.
Font and Colors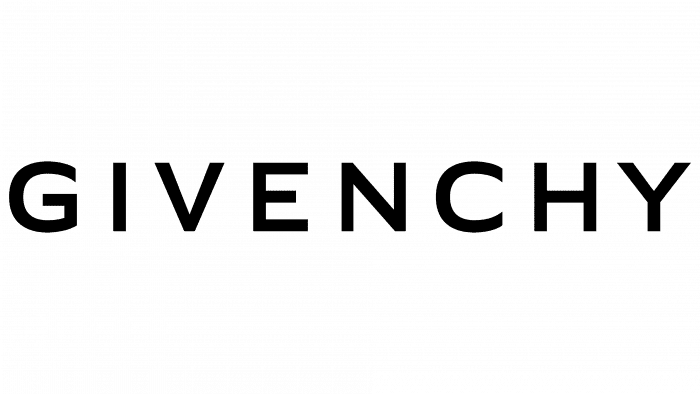 The unique label is functional and simple. It consists of two parts: letter and graphic. The hand-drawn element is made of four Gs in different positions. Moreover, two signs are at the top and two at the bottom. Outwardly, they resemble cubes with an open line that goes into the G leg and forms an original pattern. With its geometry, it echoes the Celtic ornament.
The verbal part consists of the founder, owner, and leading fashion designer in one person. All letters are capitalized, spaced apart. This is done on purpose so that the brand name is perceived easily and creates the impression of airiness, regardless of the size of the label. In some variants, the word Paris is also present under Givenchy. In both cases, a simple sans serif font is used.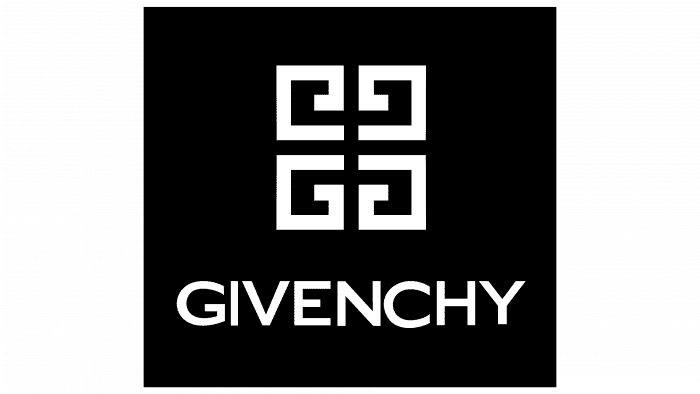 The emblem's color palette is classic and consists of a combination of opposite tones – white and black. Their contrast looks good on the logo, forming a 3D effect with a visual play of plans. The background, depending on the version of the trademark, is black, white, or gray.
Givenchy color codes
Black

Hex color:
#000000
RGB:
0 0 0
CMYK:
0 0 0 100
Pantone:
PMS Process Black C