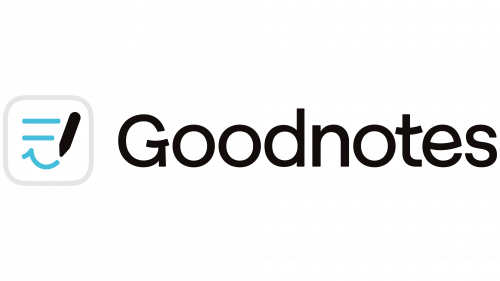 Just shy of celebrating its 12th year, Goodnotes, a digital note-taking powerhouse with over 21 million monthly users globally, has rolled out its sixth iteration—aptly named Goodnotes 6. The redesign was orchestrated by New York-based creative agency Motto, featuring unique iconography from Jonathan Mak. As Apple's 2022 iPad App of the Year, Goodnotes has been elevating its game from a digital notepad to an inventive platform incorporating generative AI technology for functions like handwriting enhancement, sentence completion, and even mathematical assistance.
The Goodnotes logo offers a fresh twist, leaving behind its prior straightforward depiction—a pen sketching on a piece of paper. In its place, a "smiling scribble" harmonizes with a renewed wordmark, encapsulating the brand's core value: the delight of learning.
By anchoring the rebranding around its core 'Sage' archetype, Goodnotes extends its emotional rapport with its diverse user base. The reimagination retains the signature teal hue but infuses a journey line throughout its design language, signifying the endless pursuit of knowledge.
For the typography, the brand opted for a customized take on Displaay's Roobert, a font that balances playfulness and professionalism. While the color palette maintains its subdued essence, focusing on a mature teal and blue scheme, it is effective, albeit somewhat understated.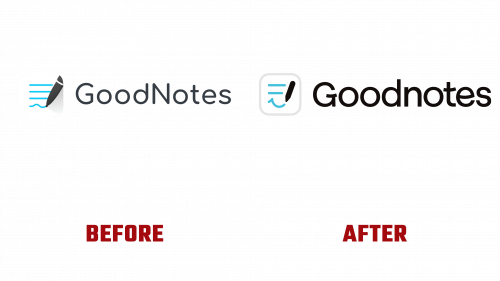 The rebranding strategy incorporates what insiders term "graphic gestures from the app," though their broader significance in the grand scheme of Goodnotes' identity remains somewhat ambiguous. Moreover, using the Kalam handwriting font at specific touchpoints, like the company's website, accentuates the app's focus on handwritten notes but appears fragmented in its integration.
Some critics suggest that while the rebranded identity is functional, it misses that extra spark of vivacity. They point to elements like the journey line and the customized wordmark as initial steps that could have been further developed for a more coherent and impactful user experience.
Nevertheless, Goodnotes 6 is poised to fortify its standing in the digital note-taking universe. Its cutting-edge AI features promise to innovate and emotionally connect with its millions of global users, aiming for a digital note-taking experience that is as intuitive as it is enjoyable.