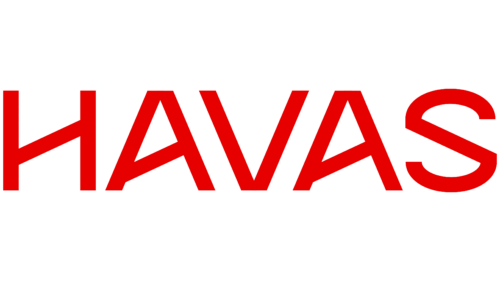 Global advertising giant Havas has revealed a fresh brand identity for the first time in twenty years, demonstrating a forward-thinking shift that offers an updated and user-friendly face to its clients, partners, and professionals. The reinvented look has been meticulously designed by Conran Design Group, Havas' strategic branding agency. The result is a unified, timeless brand that exemplifies Havas' integrated business model and reinforces its stance in a constantly evolving marketplace of relevance and entertainment.
As part of Havas' ambitious expansion strategy, it has integrated all its subsidiaries and operating businesses under a single Havas brand, aligning itself with the Vivendi Group. However, networks and operational companies not directly owned by Havas will keep their unique identities, gaining additional support that links them to the brand.
The refurbished Havas logo retains the aesthetics of the all-caps wordmark but exhibits a total typography makeover. The signature element here is the sleek diagonal stripes in the letters "H" and "A," perfectly aligned. A corresponding stroke, leaning in the reverse direction, is embodied in the letter "S." This clever utilization of letterforms markedly boosts the logo's distinctiveness, more so as the total design has become less complicated without the "GROUP" tag from the previous version.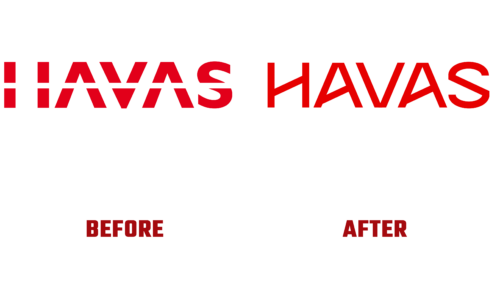 The 2002-era Havas logo derived inspiration from the company's building architecture on Quai Dion Bouton in Paris. However, its horizontal segmentation brought a sense of emptiness to the logo, leading to a weak conceptual and semantic interpretation. Havas has consistently promoted a corporate culture steeped in collaboration, multi-disciplinary work, social connection, and regional presence like Havas Villages. But, the former logo conveyed a sense of division, a message opposed to Havas' corporate ethos.
In updating its brand identity, Havas has crafted an image that authentically mirrors the company's core values and spirit, marking a notable stride in its mission to bolster its global market presence.