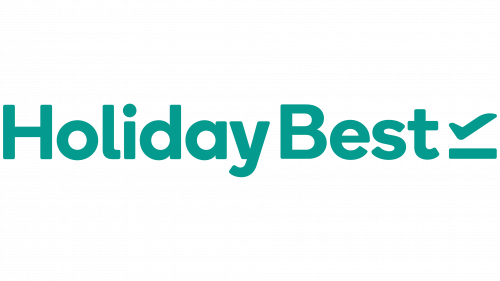 As the travel industry rebounds from global upheavals, a newcomer turns heads with its meticulously crafted branding and customer-first approach. Enter Holiday Best, the newly minted UK-based tour operator with global ambitions. The company's mission is encapsulated in the slogan, "Travel as it should be." It aims to redefine the holiday experience by offering tailor-made travel solutions without compromising quality or affordability.
One of the highlights of this new venture is the thoughtfully designed Holiday Best logo. It incorporates an 'underline' feature that wears multiple hats: serving as an aviation icon reminiscent of airport departure signs while also functioning as a checkbox. The symbolic underscore emphasizes the brand's commitment to meticulous planning and focus on what makes a holiday the 'best' fit for individual travelers.
Holiday Best's visual language extends beyond the logo, offering an integrated system that fuses rounded graphical elements for a cohesive look. Everything from the typography to the photography containers is harmoniously tied together. The brand employs A2-Type's Boing typeface, striking a careful balance between boldness and softness, thereby underlining the brand's welcoming aura.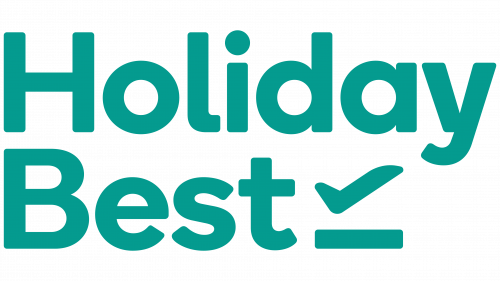 The brand's color scheme is another commendable aspect. It juxtaposes lively yet restrained colors against vibrant stock photographs from global destinations. While the underlining feature in the headlines has been criticized for potentially causing distraction, it hardly detracts from the comprehensive design strategy.
In operational terms, Holiday Best is ahead of the curve. With substantial investments in technology and in-resort experiences, the company is designed to swiftly adapt to fluctuating market conditions. As part of its long-term vision, the brand is also deeply committed to environmental sustainability. This aligns with its view that travel should be an experience open to everyone, both now and in future generations.
This exciting launch comes after an exhaustive series of strategic workshops and competitor analyses. The research uncovered that modern consumers are increasingly gravitating toward personalized travel experiences. Holiday Best's tactical focus lies precisely in meeting this demand by paying attention to the nuanced details that transform a trip from average to extraordinary.
In an industry where customization and quality service are becoming the main differentiators, Holiday Best seems to be hitting the right notes. Whether or not these initial promising indicators translate into long-term market success remains an open question. However, for now, the Holiday Best logo and its encompassing brand strategy signal the arrival of an innovative, disruptive force in the travel sector.