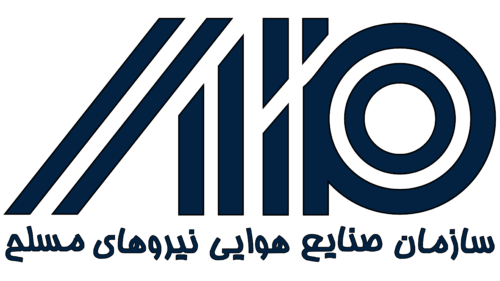 Iran Aviation Industries Organization Logo PNG
Iran Aviation Industries Organization: Brand overview
Established in 1966, the Iran Aviation Industries Organization (IAIO), popularly known as the Aerospace Industries Organization, has become a formidable player in Iran's aerospace sector. As a state-owned corporation, IAIO plays a key role in the planning, supervision, and management of Iran's civil and military aviation industries, stimulating the growth and development of the industry.
In 1966, Iran took a significant step in the development of the aviation industry by establishing the Aviation Industries Organization of Iran (IAIO). This centralized structure was designed to control and manage the country's civil and military aviation industry, providing the basis for its further development.
At the initial stage of its existence, IAIO prioritized the expansion of its production capabilities and diversification of its product range. After producing aircraft components, IAIO gradually moved to full aircraft manufacturing, expanding its product range to meet the growing needs of the Iranian aviation industry.
IAIO has become a milestone in the development of the Iranian aviation industry by starting the production of civil and military aircraft. Its production capabilities cover commercial aircraft, helicopters, and UAVs for the civilian sector, fighter jets, transport aircraft, and reconnaissance drones for military applications.
IAIO remains at the forefront of the Iranian aviation industry, playing a critical role in civil and military aviation. As an original equipment manufacturer (OEM), IAIO manufactures various aviation and aerospace products, overseeing and coordinating the activities of various state-owned aviation corporations as a conglomerate.
Meaning and History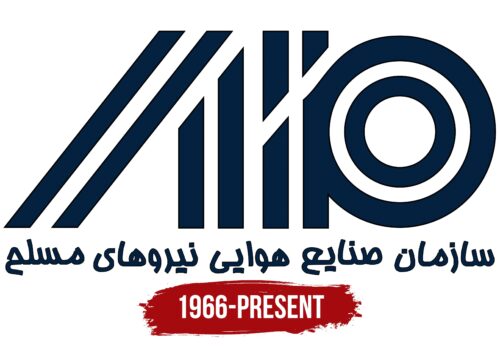 What is Iran Aviation Industries Organization?

Iran Aviation Industries Organization, known as IAIO or Sazman-e Sânai'-ye Havaii-ye Iran in Persian, is a state-owned corporation that plays an important role in the Iranian aviation industry. Established in 1966, it controls and manages Iran's civil and military aviation. The corporation has played a significant role in developing the country's aerospace industry and increasing its resilience and self-reliance in the face of international sanctions.
1966 – today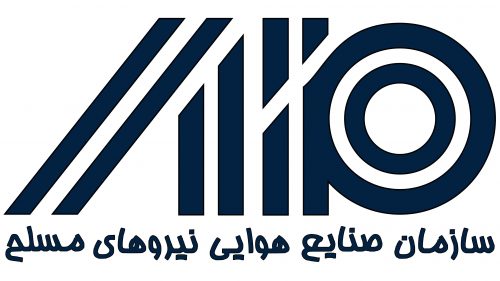 The logo of this representative of the aviation industry consists entirely of speed lines, which gives it dynamism. Diagonal, vertical, and circular stripes decorate its name in an original way. The lines are long moderately wide, with pointed or smoothly abrupt ends. They are arranged in such a way as to suggest the abbreviation "AIO," with the "A" lacking an inner bar. The "O" has double rings, making it look like a target. Below, across the full width of the capital letters, is an inscription in Arabic. This text, as usual, is lacy and rounded.
The use of speed lines conveys speed and efficiency, which is an essential feature of the aviation industry. The inclusion of the abbreviation "AIO" adds an extra layer of meaning to the design, potentially being a quick reference or identifier. The target-like letter "O" can symbolize precision. The Arabic lettering at the bottom adds cultural and linguistic diversity to the logo, making it more inclusive.